Legion Music Fest have commissioned an experienced, world class production team to handle the planning of the Festival.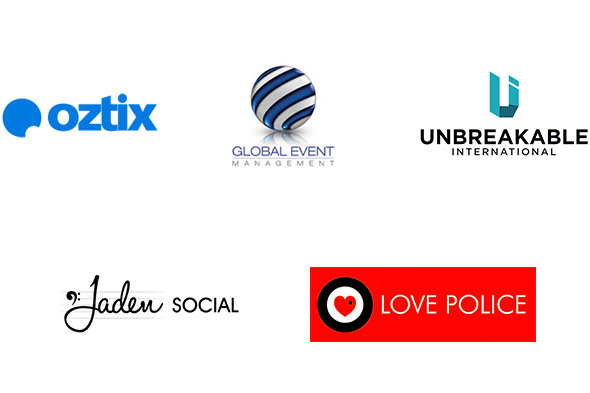 The event partners that we already have on board are:
Oztix,
Global Event Management
,
Unbreakable International
,
Love Police
,
Jaden Social
and
Bulletproof/Riot Entertainment
.
The Legion HQ team now consists of professionals that have handled ticketing, staging, event production, merchandise, tour management, artist liaison, marketing and publicity for large scale events and festivals both here in Australia and all over the world.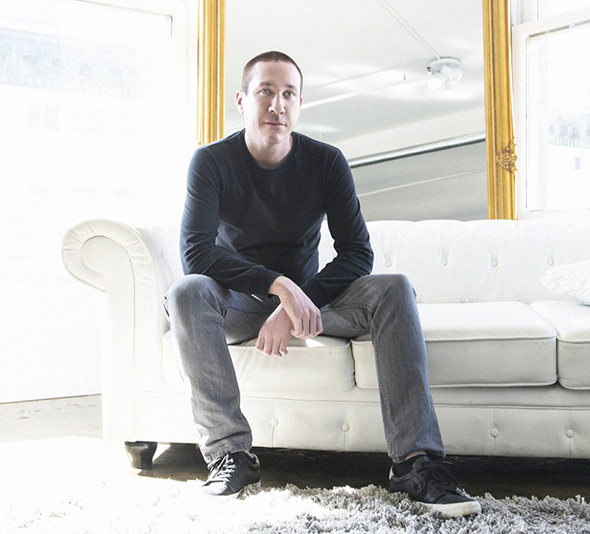 The following artists support LEGION MUSIC FEST. These acts are committed to perform if you pledge your support and, together, we reach our goal.
While we have a majority of the line up committed in principle, given time constraints of the holiday's, most artist's agents and management are unavailable to finalise contracts. We are still in the process of confirming a number of interested national and international acts.
The supporters list below will be updated regularly.
INTERNATIONAL ACTS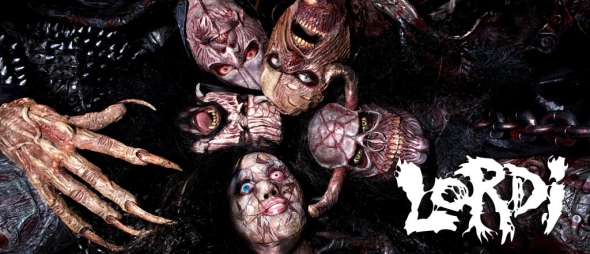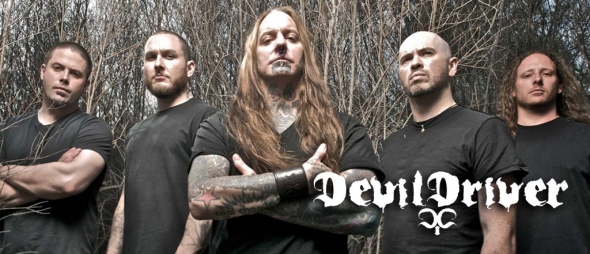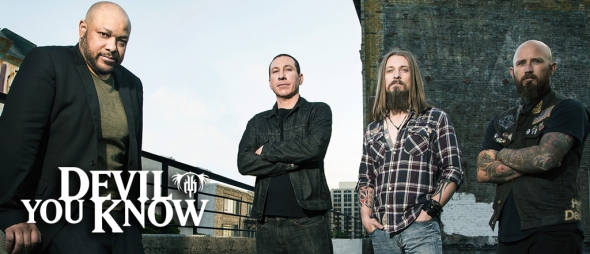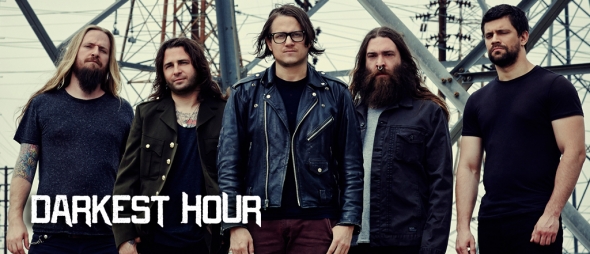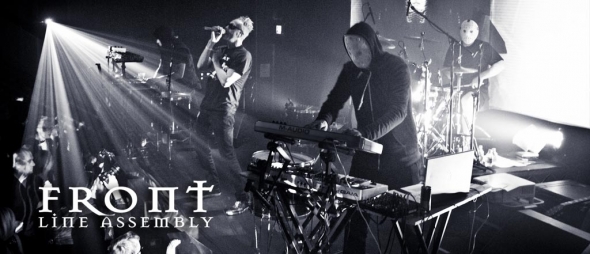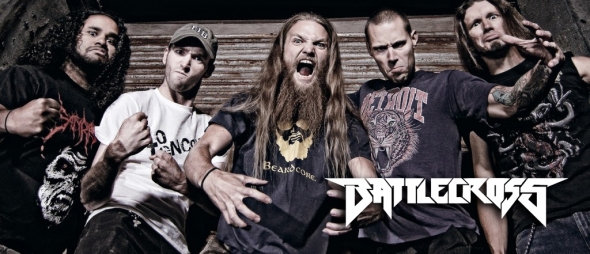 AUSTRALIAN ACTS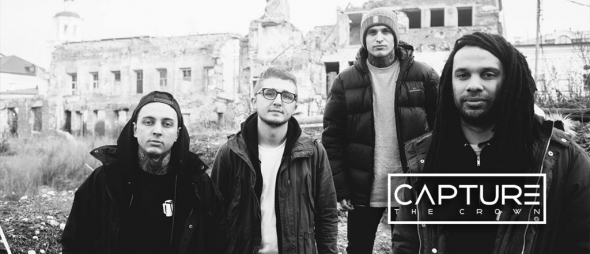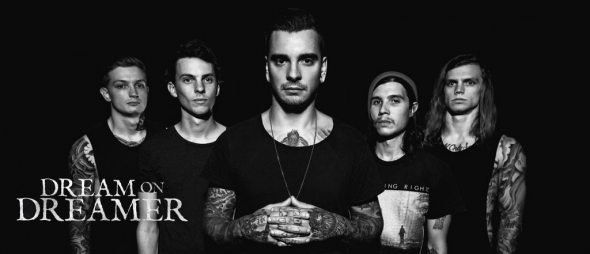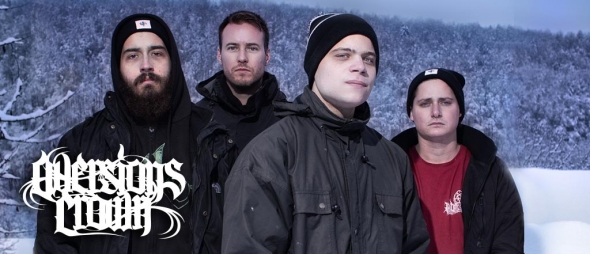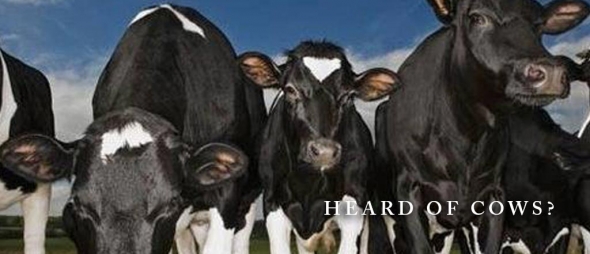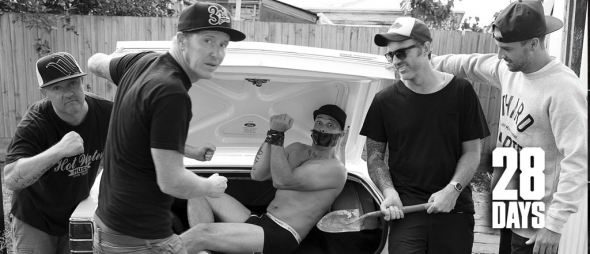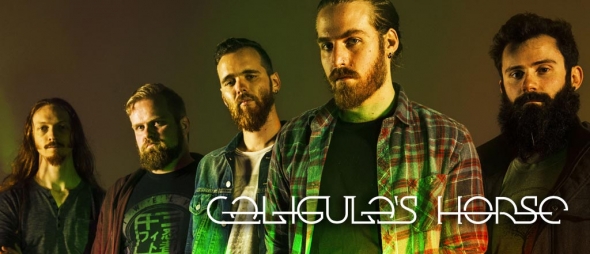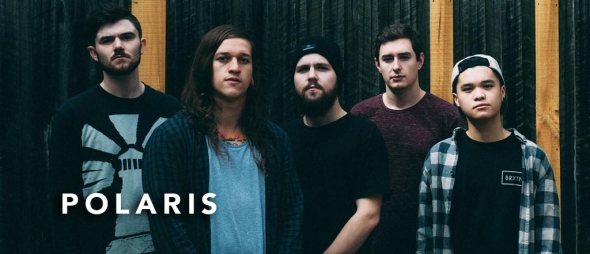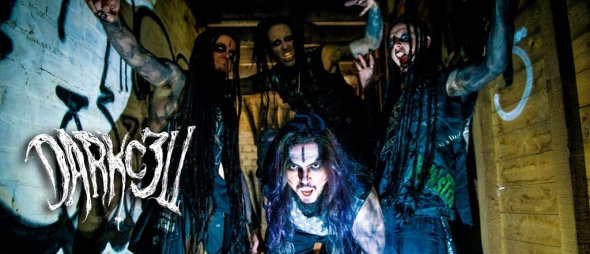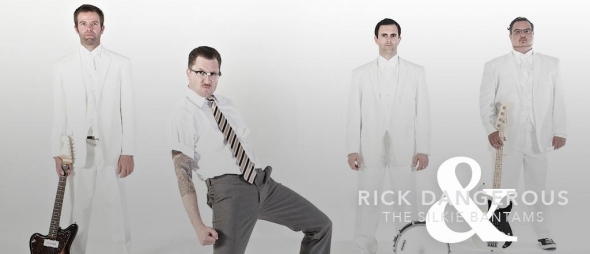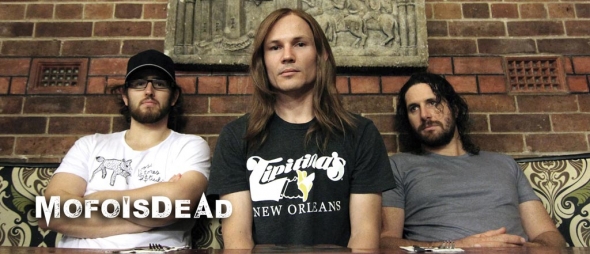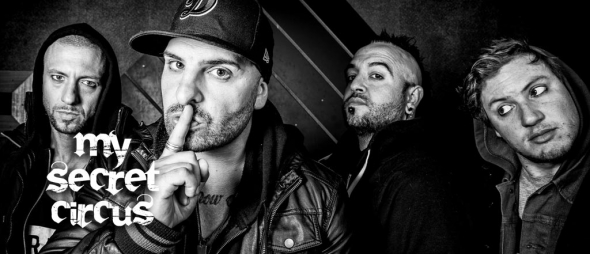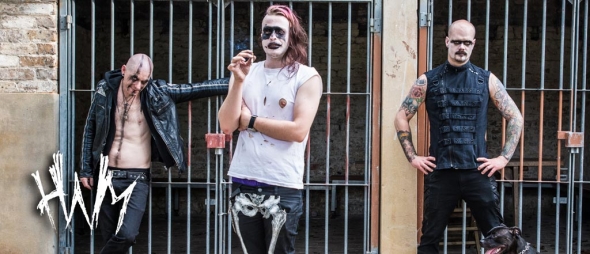 WE HAVE SOME VERY EXCITING ACTS TO BE CONFIRMED WITH A FURTHER 15%20 ACTS TO BE ANNOUNCED.
For further artist information please visit
www.legionmusicfest.com


Saturday 21 JANUARY 2017 PERTH , WA 2,000 capacity
Sunday 22 JANUARY 2017 ADELAIDE, SA 2,000 capacity
Thursday 26 JANUARY 2017 MELBOURNE, VIC 10,000 capacity
Saturday 28 JANUARY 2017 SYDNEY, NSW 10,000 capacity
Sunday 29 JANUARY 2017 BRISBANE, QLD 10,000 capacity
* All venues are near to the CBD in each capital city and will be announced shortly.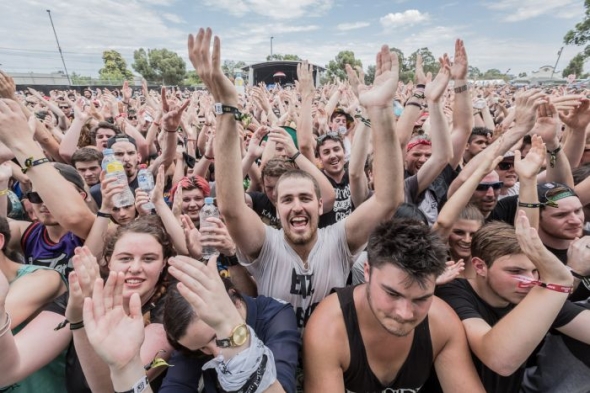 BENEFITS FOR THE BANDS
Commit to being part of the bill ONLY if the goal is reached.
Gets a guaranteed fee.
Ticketing profits are distributed between the bands instead of going to a promoter.
Confidence that event costs and guarantees are covered by crowdfunding goal.
BENEFITS FOR THE FANS
Payments are charged ONLY if the goal is reached.
Confidence their bands are committed in coming to their city and are paid correctly.
Direct connection with the bands.
Lower ticket prices.
BENEFITS FOR THE VENUES
Commit to hosting the event ONLY if the goal is reached.
Gets a guaranteed fee.
Confidence that venue fees and associated costs will be covered.
BENEFITS FOR THE PRODUCTION
Commit to working the event ONLY if the goal is reached.
Gets a guaranteed fee.
Confidence that production fees and associated costs will be covered.

- How much do tickets for LEGION MUSIC FEST cost?
Once we reach out goal, Oztix will being selling a limited number of general admission tickets from $140. Pledge packages that include discounted tickets start from $125.
- How does the pledge thing work?
When you pledge to a package that supports LEGION MUSIC FEST you will need to enter your credit card details
BUT
nothing will be charged to your card until the campaign goal is reached. No goal, no festival, no payment, no risk. You can pledge multiple times.
- What's the line up?
Take a look at the section at the bottom of this page that lists all of the bands that have committed to being a part of LEGION MUSIC FEST if you guys get behind it and we reach our goal. Because this has all come together so quickly, we're still in the process of locking in a lot of the bands so we will update the line up daily.
- Why should I pledge if I don't know the whole line up?
We know it's really tough for you guys to get behind something new after everything that's happened. Especially because this is such a new way of doing things and we're asking you to pledge your support before the full line up is announced. The thing is, we believe that we're pledging to something much bigger than a festival. We're pledging to become founding members of a community that won't take no for an answer. A community that will shape LEGION MUSIC FEST for the future and, more importantly, the future of the hard music scene in Australia in general. We have the opportunity to do something that's never been done before and show bands and music markets all over the world that we have strength in numbers and that the fans can and will mobilise to protect the industry that we love.
- Is there an age restriction?
No. LEGION MUSIC FEST is an all ages event. Under 15's are required to be accompanied by a parent or guardian.
2017 LEGION MUSIC FEST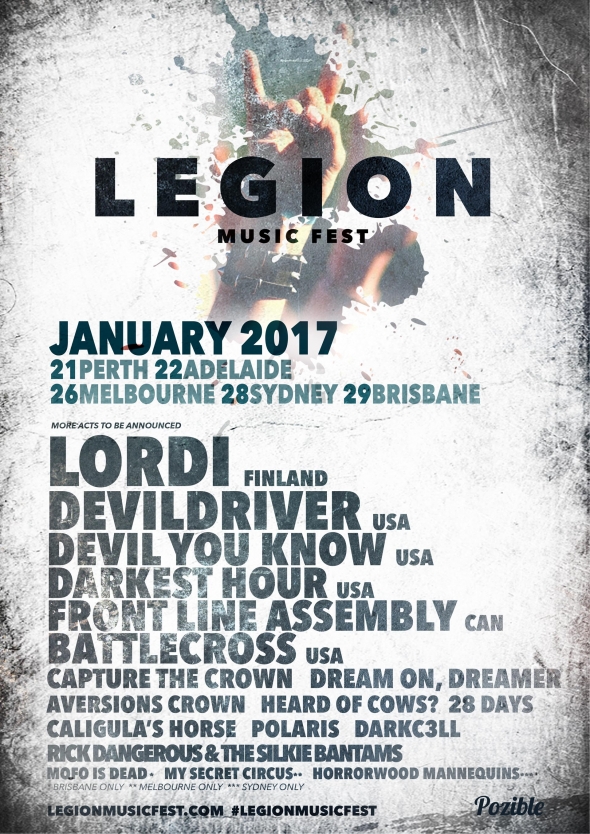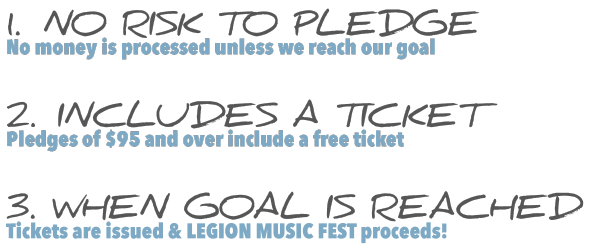 We all LOVE the music festival experience.
It means a lot of things to a lot of people. Whether it's a rite of passage, discovering that new band that blows you away, a shared experience for you and a group of mates having a blast together, or as a way of getting to see that one act you have always wanted to see live.
The buzz, the sound, the smells (?!) and the feeling of loud, live, heavy music hitting you in the chest while standing alongside thousands of people all experiencing the same thing... this is what attracts us all to events like this.
We now have an opportunity to rally together and make history. Through our commitment to this crowdfunding model, together we can help establish a future for the Australian live music scene and have our actions speak boldly to the world.
Our number one goal with Legion music fest is to be able to establish an ongoing event driven by you, the fans as well as the artists, and produce it in a sustainable way so it will always be there for us.
This groundbreaking way of funding major music festivals is a true collaboration between the artists, the fans and the production team to do something great.
With transparency across the entire planning process and open communication with the fans throughout, the events can be tailored in a way never before seen, truly giving the power back to heavy music lovers in Australia.
We have strength in numbers. We are LEGION.
How The Funds Will Be Used
As part of LEGION's commitment to transparency we are sharing our costs budget so you can see where your pledge contributes to.
Melbourne $1,025,000
Sydney $1,025,000
Brisbane $1,025,000
Adelaide $100,000
Perth $100,000
Total costs across all shows $3,275,000

COSTS BREAKDOWN (Melbourne/Sydney/Brisbane).
Each east coast's event costs can be broken down into the following:
SITE COSTS $250,000
Fencing
Toilets
Tents
Turf
Electrical
Vendors
Parking
Permits
Transport
PRODUCTION COSTS $200,000
Audio
Lighting
Video
Staging
Generators
Backline
Barricades
Freight
STAFFING COSTS $100,000
Police
Event Staff
Ticketing Staff
Cleaning
Runners
Ambulance
Doctor
Management
Security
Catering
Traffic Management
Sound Monitoring
ARTIST COSTS $475,000
Artist fees
Visas
Riders
International travel
National Travel
Accommodation
Freight
Ground Transport

COSTS BREAKDOWN (Adelaide/Perth)
Each mini-fest's event costs can be broken down into the following:
PRODUCTION COSTS $20,000
Venue Hire
Audio
Lighting
Video
Staging
Backline
Barricades
Freight
STAFFING COSTS $20,000
Event Staff
Ticketing Staff
Cleaning
Runners
Management
Security
Catering
Sound Monitoring
ARTIST COSTS $60,000
Artist fees
Visas
Riders
National Travel
Accommodation
Freight
Ground Transport
The Challenges

The challenges involved in establishing a sustainable music festival in Australia are many and varied and we are committed to working on these issues to help this event work long term.
Predominantly due to Australia's distance away from countries where many touring artists reside, costs such as artist fees and international travel costs involved in attracting acts to join a festival lineup can really blowout. Additionally, internal artist costs such as airfares, accommodation and freight can also add up to a huge amount with a large touring party.
It's important we are realistic and limit the size of these events to facilitate sustainablitity. This will help us keep ticket prices down and reduce major production costs.
We will be limiting capacities for the 2017 east cost shows at a total of 10,000 people each show.
We know that there's definitely a chance that this thing could grow into something pretty big in future years, but we want to make sure that we stay realistic and grow slowly.
The last thing we want to do is bite off more than we can chew and end up by making you line up for hours at the toilets and bars and piss you off by having too many bands play at the same time.
We pledge that we will always keep an awesome festival experience top of mind with everything we do .