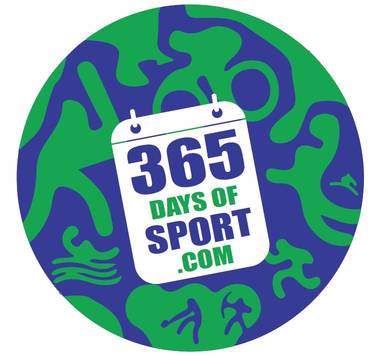 I had to rewrite this as I think the majesty and enormity of this project wasn't quite captured and I'm sure I haven't quite explained as well as I could have!
So, in brief. Our plan is to go and watch 365 DIFFERENT sports in the space of 365 days, no matter where they take place on the planet! So a different sport near enough every day - but why should we have all the fun??? We want to tell you about what we have experienced. We want to show you some of the excitement of the lesser known sports.
RADIO INTERVIEWS HERE
We will be putting out a daily 10 minute show about each and every sport, with interviews, highlights and insights from the people involved with the sports. So wherever we are, we will be filming and giving an insight into what makes the world of sport so interesting.
Half the challenge is the schedule. The other half is physically getting to the events. And the other half is then, telling the world about each and every one of them. The final half is keeping everyone updated about where we are and where we are going.
IT'S NEVER BEEN DONE BEFORE!!!!
Like most weird and wonderful ideas, this was thought up in a pub during a night out a LONG time ago. For many years only my closest friends knew about this, just in case someone took on the idea and did it before me!!!
Who doesn't want to travel the world and watch sport? But not just watch sport - watch a different sport every day. But that's too easy. How about we tell the world about those lesser sports we don't see on TV every day. Sports like Bog Snorkeling, Kabbadi, Octopush, Snail Racing and the Eskimo sports like Airplane and Knuckle Hop?
I have spent the past 2 years planning the year of sport. The strange and most frustrating thing about the calendar was that when I finally finished it, by the time I started re-checking the events and dates, a few had moved, some had been cancelled and some became just not viable.
I regularly talk to sports events organizers about this project and the majority are unbelievably keen to host us. The rest are crazy keen!!!
This is unique - no-one has ever tried to do this before, even on a social scale, let alone commit to reporting back on each and every one!
The challenge is keeping going for an entire year and keeping up the fun!
THE SCHEDULE - yes it's real.....
How The Funds Will Be Used
We are currently 2 months into our 12 month project. It is going unbelievably well. We need to make sure we can finish this project! We have done 50 (YES, FIFTY) shows already.

So:
- there are airline fees - and yes we are open to sponsorship.
- there are hotel fees - and yes we are open to sponsorship
- there are car rental fees (and fuel!) - and yes we are open to sponsorship
- there are communication fees (we have to communicate with the world and upload the shows to the net!) - and yes we are open to sponsorship
- we need to eat! we plan on being away from our home for 360 out of the 365 days!

We also need visas for certain countries which will also cost us!
The Challenges
The main obstacles for us is the funding. Everyone I have ever spoken to about this project think that I am mad to want to do it. As I have been putting the calendar together I have had great support from the organizers of each event. No-one has said no! Even the Olympic Committee have given us media accreditation!!!

Some of the trips between events mean that we have to sleep on flights. Some of the connections are tight. Some of the events are remote. We need to travel very light too as there is no time to wait for luggage!!! We also go from winter events to summer events so we have to plan what clothes we need.

Can we keep it going for an entire year? Will we want to kill each other after the first week?