Welcome to MUSCLES! A short film about Zac (Nick Annas) and his heroic imaginary friend, Muscles (William Koutsoukis), the titular character from his favourite video game.
S Y N O P S I S
While awaiting a visit from his father, Zac retreats once again into his 8-bit, 2 player realm of adventure. As they wait, both he and Muscles begin to question how the arrival of Zac's father may impact their relationship. When a package arrives in place of the man himself, Zac begins to reconsider the heroes in his life.
A B O U T T H E F I L M
MUSCLES is the directorial debut of Genevieve Kaiser, which came about due to her love of the video games from her childhood, as well as Greek mythology, with the character of Muscles being heavily influenced by the heroes of ancient Greece.
Inspired by film's such as Taiki Waititi's 'Boy', MUSCLES seeks to present a light-hearted take on the struggle of masculine role models and father figures, from the perspective of those who idolise them.
The project was shot earlier this year, and we are about to enter the final stages of post-production.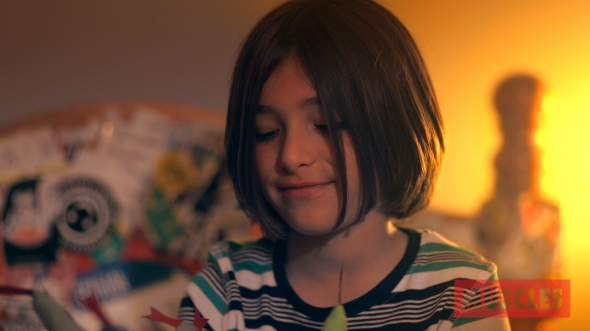 Our Rewards
We really believe that MUSCLES has the potential to be a unique and beautiful short film, and to demonstrate just how much we appreciate your support, we've organised some awesome prizes for our contributors!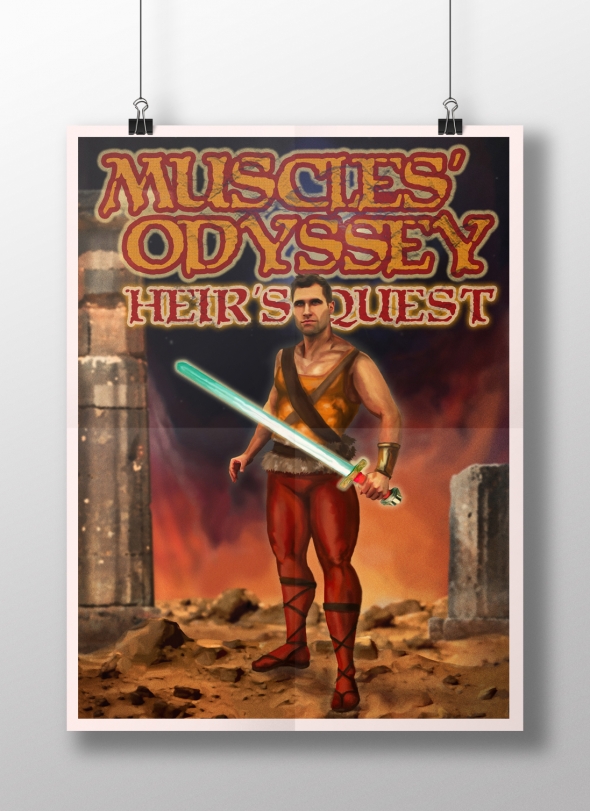 B O N U S G I V E A W A Y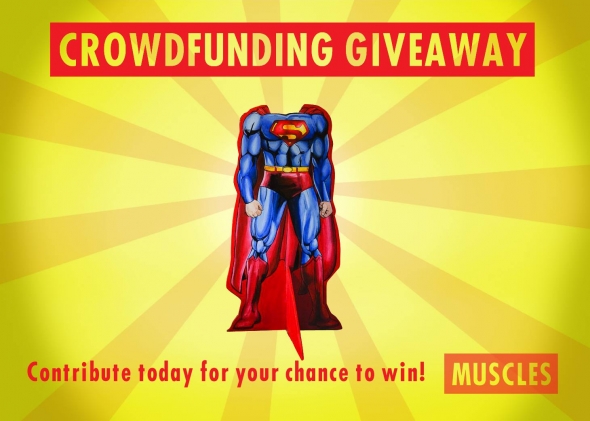 As an additional incentive (and conveniently just in time for Christmas) we also have a great bonus giveaway for one lucky winner. Every contribution enters you in the draw to win ONE LIFE-SIZED, HAND-PAINTED SUPERMAN CUTOUT (see our Facebook page) with an additional entry for every 'share' of our promo post on Facebook.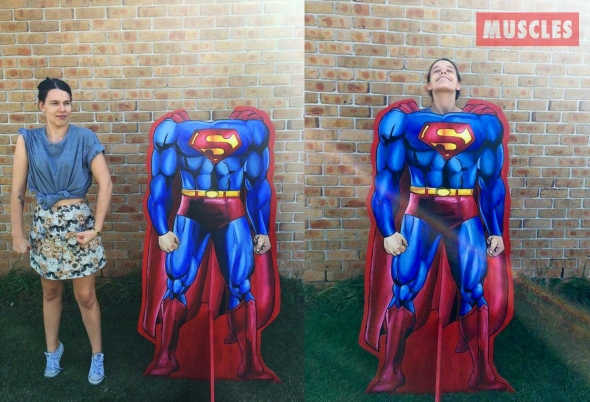 For more details, check out our
Facebook page
, and get sharing!
Meet the Crew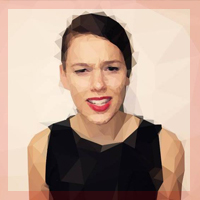 GENEVIEVE KAISER - Director & Writer
Genevieve is a freelance filmmaker who has recently completed her Bachelor of Media Arts & Production with International Studies at UTS. Muscles will be her directorial debut. Her favourite video game is Crash Bandicoot Warped.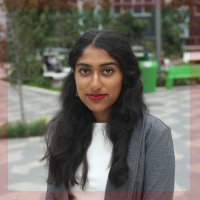 SLEENA WILSON - Producer
Sleena is a production coordinator at a video production house in Sydney, Australia. She has produced short films, commercial shoots and directed her own film. She is also the film's editor. Her favourite video game is Super Mario 64.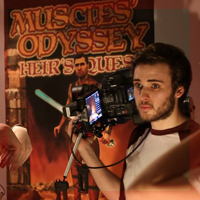 TOM GALLAGHER - Director of Photography
Tom is an experienced DOP and camera operator based in Sydney, Australia who has shot and directed a number of short films. He has completed studies at UTS and AFTRS. His favourite video game is Banjo Kazooie.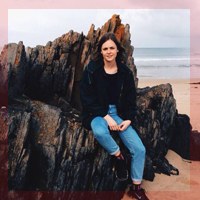 ELEANOR STANCOMBE - Production Designer
Eleanor is a UTS Media Arts & Production graduate based in Sydney. She has previously directed and written her own short The Roast Cook as well as having worked as production designer on a number of other projects. Her favourite video game is Harry Potter and the Goblet of Fire.
How The Funds Will Be Used
While we have already shot the film and are extremely proud of the results, we still have a strong vision for ways to improve it.

We feel that MUSCLES has tremendous potential, however there are several stages of post production that we are looking to complete. With the fundraising goals we have set, we hope to finance:

- A professional colour grade to really make those colours pop!

- Sound design and composition, and more of those awesome 8-bit tunes

- Festival entries so the film gets as much exposure as possible

The Challenges
Now that our pre-production and production stages are complete, the creative team behind MUSCLES would love to forge a place for the film on the festival circuit and share it with as many people as possible. To do this however, there are several challenges in the post-production phase.
We are not only looking to fund the final stages of colour-grading, sound design and composition for this film, but additionally to source potential collaborators interested in putting their name to this project.
We are passionate about this story, and so are interested in any like-minded animators, sound designers and colour graders that can make our film the best that it can be.
If you are looking to contribute to our film in this way, feel free to send us a message via our
Facebook page
, as we would love to hear from you!