Over a cup of coffee Alex and Brett decided life was too short to keep talking about starting a coffee roastery and cafe, they should just dive in and do it! Little did they and their partners, Heather and Cath, realise the challenges and highs and lows that was going to be their combined journey of Extraction Artisan Coffee for the next 18 months.
We're nearly there but we need your help!
Alex and Brett bring the right ingredients to the project: Alex is an experienced artisan coffee roaster and Brett has built a career founded on exceptional customer service.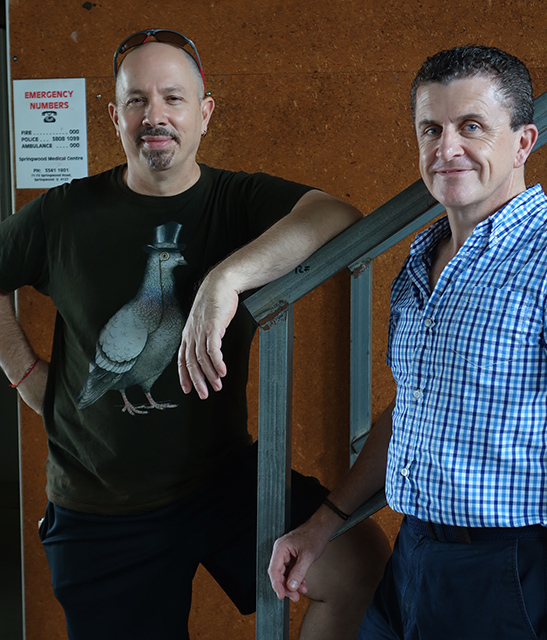 Together they share a love of coffee and have a mutual respect for each other. Each brings their own skills and passion to a business that is all about providing the absolute best coffee experience for our customers and leading the way in coffee research and development to ensure what goes into your cup is the very best it can be.
Our building is perfect. It's a space that has so much potential and we can't wait to see it filled with people enjoying the atmosphere as well as excellent coffee and food. It's not going to be flashy and up-market: it's going to be cool and quirky and filled with personality, love and respect. Extraction will be a space where we welcome all of the community to relax, or work, and connect over coffee. It'll be the coffee hub of Logan and a home away from home.

Extraction Artisan Coffee will inspire you and help you extract yourself from the daily grind.
We're going to welcome everyone with open arms in the hope that they too will discover a great love affair with coffee.
We are very confident that once people experience Extraction, they'll be coming back for more. We'll be unique to Logan City. That's exciting for us as long-time residents of this diverse and vibrant city. It's also exciting for everyone who calls Logan home as well as for Brisbane coffee lovers who'd like to experience something new.
Alex and Heather have purchased the building using all of their life savings. Plumbing and steel work for the kitchen has been installed, repaired to the roof have been made and the plans for Extraction have already been approved by Council.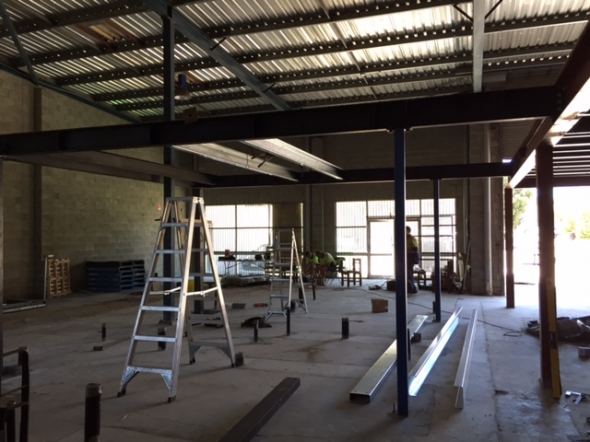 In fact, Council is excited by the business. Paul Massingham, Tourism Officer at Logan City Council says Logan has a growing and very popular café culture. We're maturing as a destination and our existing opportunities are growing in sophistication. The potential addition of Extraction Artisan Coffee just adds to the momentum and coffee experience in the City of Logan.
The Extraction team
The Extraction team is amazing, creative and driven.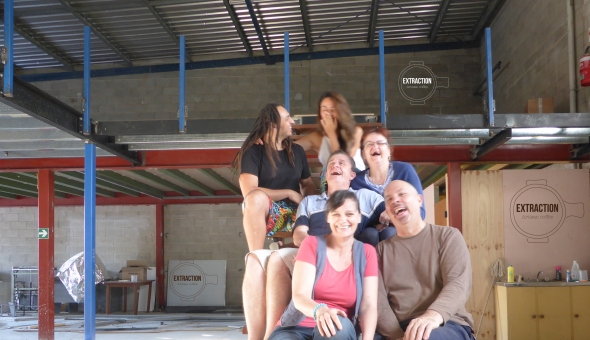 Alex Milosevic
Alex is a leader, a hard worker and a mentor to many. He is loved for his generous spirit, fun-loving and cheeky personality. He has 30 years of small business experience. Alex previously ran his own steel fabrication business and was the Operational Manager and Head Roaster at Blue Sky Coffee.
Brett Coates
Brett is a great listener and a true gentleman with a keen eye for detail. With 30 years of customer service experience, having previously worked in management with Hilton Hotels and currently with Virgin Australia. He is a master at making people feel at home.
Danny Andrade
Danny has a passion for coffee that drives him to be the best that he can be. He has 10 years of experience working with coffee and is an award winning barista. Danny is an experienced roaster and trainer, an innovator within the coffee industry and a lover of all things beautiful.
Heather Scott
Heather writes a food blog For the Love of Food and has 25 years experience in creative industries, including design and marketing. She has previously worked for the Marketing branch of Logan City Council and is currently the Creative Director of pH creative.
Catherine Coates
has 25 years of experience in administration, customer service and team management with Suncorp and RACQ. Don't be fooled by her quiet personality, she has a wicked sense of humour.
Gabriella Cho
has completed a double degree in Law and Marketing. She brings her enthusiasm and her top-notch research skills with her to this project. She is passionate about education and creating the life you want to live.
The Extraction journey
How The Funds Will Be Used
We'd like to purchase a 3 group machine, the beautiful
Nuova Simonelli Gravimetric Black Eagle
, a grinder and high quality green beans. We'll be focusing on single origin beans that have a rating above 85 points. Coffee lovers will know what this means but if you are new to coffee appreciation, it basically ensures that you are truly getting an exceptional product that needs to be treated with care from roasting to the cup.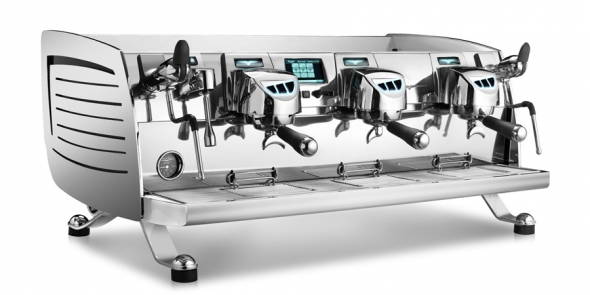 Black Eagle - $18,000
Grinder - $1,500
Green beans and packaging - $6,000
We have already purchased a large Proaster and a mini Proaster roaster and a
Mahlkonig EK43
grinder but we don't have any funds to buy a coffee machine and another grinder, or the quality of beans we are committed to roasting and serving. If we can at least start roasting and producing a product, the rest will follow.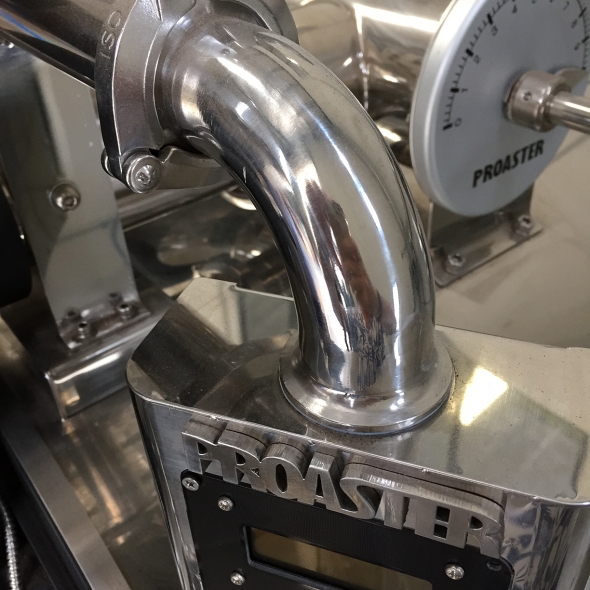 We have now got to the stage where, until Alex and Heather sell their home, Extraction Artisan Coffee cannot really move forward. We want to keep the forward momentum and we want to be serving coffee. This is why we need your help.
The Challenges
The biggest obstacle right now is raising the funds to produce our first lot of roasted beans, grinding them and finally pouring our first delicious shot. What has selling a house got to do with it? Well, you see, the reason we've been on an 18th month journey is because we've approached many different banks with a comprehensive business plan and filled out enough paperwork that if we used them to decorate the Extraction premises, we could have covered the walls three times over.

We've done everything that's been asked of us, only to be told politely by each bank that they are not really interested in funding a boutique start-up business even though they love our business plan. It's been frustrating and upsetting and in the end Alex and Heather decided to take matters into their own hands and back the team.

We don't need a bank to help fund our business, we just need belief in ourselves and support and encouragement from coffee lovers like you that anything is possible, and (yes, the old cliche), that dreams do come true.

Time is another challenge. We've spent 18 months so far on this project. Some days are exciting as we see progress, others days are challenging as we work out how to pay for another bill. It's time to see some real progress, coffee being roasted and customers enjoying our product.