The Over The Handlebars story started as a twinkle in Lachlan McKinnon's left eye.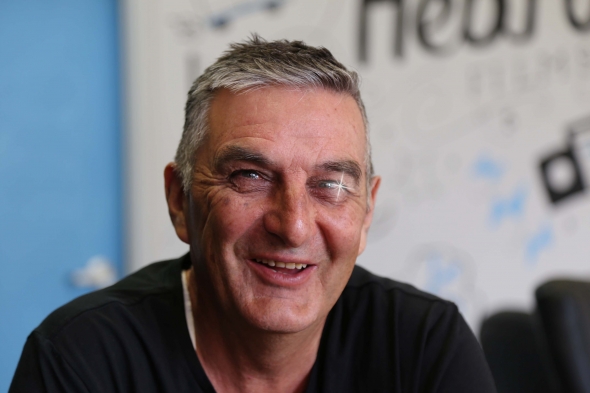 As an avid bike rider himself, Lachlan saw first hand, how fast the recreational cycling world is growing. Lachlan also realised that he was spending much of his time searching for cycling information and entertainment that would satisfy his hunger. It was at this point that Lachlan had some questions:
1. Where's the show that gives riders and prospective riders the information they need? Crucial information such as where to get the best coffee from in any given city, where the best rides are located, how to get involved with a local bunch of riders. Why you'd choose electronic gears over conventional gears?
2. Who's talking about current issues and hot topics that cyclists need to be aware of?
Lachlan realised that there were some great event and racing shows but that there was room on the screens for an easy viewing option that follows the trends, highlights the benefits and explores the diverse world of cycling. A show for the recreational rider, the commuter, the off-roader and the would be rider. Lachlan felt the weight of responsibility with this sudden realisation, so he decided to do something about it. After gathering a talented and rather handsome team of passionate video professionals (the likes of which include Caleb Maxwell and Levi Ingram from Hebron Films, Annie Guthrie and Craig Barker from The Media Suitcase) the task was underway.
Ideas were refined, plans were made, presenters where auditioned, mango smoothies were consumed. After a few months of planning, documenting and auditioning, a synopsis was created and these two beautiful people where cast as the presenters.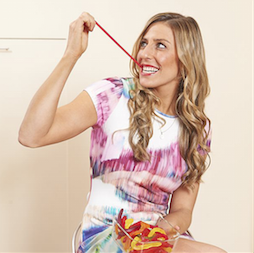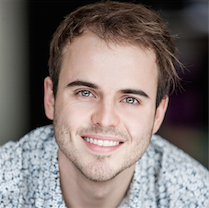 Candy Hertz Jess Kenneally
Candy and Jess will be the hosting the Over The Handlebars journey through the wonderful and diverse world of recreational cycling. The show will be traveling to all major centres in Australia. We'll be exploring the best cycling routes, tracks and features and we'll be telling the cycling stories you haven't heard before.. straight from the horses mouth!
Check out our Facebook page for more info and to join the chat:
FB.com/Over-The-Handlebars
How The Funds Will Be Used
The following budget breakdown has been written with these assumptions:
1. Presenters need to eat regularly and sleep comfortably (almost as much as normal humans).
2. Equipment needed for shooting should be bought or hired, not stolen.
3. Crew members should be compensated for their time, even if they are doing what they love.

Budget Breakdown:
• Talent expenses (fees, travel, food, accommodation) = $4000
• Equipment purchase = $2500
• Equipment hire = $1750
• Crew expenses = $1250
• Pozible fee = $500

Extra funds raised will go into longer stays in selected shooting locations and better equipment.
The Challenges
♫ Its a whole new world... ♫

Along with the fun and joyous experience of creating a cycling show unlike any other, comes its own unique challenges. However, creating the Pilot is our answer to many of the challenges we foresee in getting Over The Handlebars off the ground and onto the screen. We plan to use the Pilot episode that you are helping us create, to land sponsors for the full series. From now until then and beyond, it is our job to create a show that we're proud of and that will make audiences laugh, cry, talk and cycle.