Eleanor was born with spina bifida and Arnold Chiari ii Malformation. Spina bifida in its basic form is a hole in the spine. This meant that when Eleanor was born her spinal cord was protruding out of her back and had to be surgically closed. Arnold Chiari is a brain malformation that causes speech, feeding and growth issues. She also has hydrocephalus (fluid in her brain) and syringomyelia (fluid filled cyst along her spinal cord) so Eleanor had a rough start to life.
Eleanor has been tube feed for several years (due to illness) and has overcome so many challenges in her five years of life but now is her chance to learn to eat and we need your help. Eleanor has spent many, many weeks and months in hospital in her early years but she is now generally well and ready for the next step in her growth and development. Eating is something most of us take for granted and Eleanor hasn't eaten in over two years. Eleanor has a chance to learn to eat again.
Eleanor vomits from twice to ten times a day sometimes more from the feeding tube. There is no explanation except that when she eats (as opposed to being tube fed) there is no vomit. We have endured several years of daily vomiting, the distressed look in her eyes of pleading, please let it stop, the washing, the soiled clothes, her inability to go out socially because of the vomit and people's lack of understanding.
We share her journey to help others and bring awareness too. It is limiting and hard on Eleanor, and hard on our entire family. (We also have a little boy, Tobias, who is a happy, healthy 12 month old.) In this year alone we have had to raise money to pay for her weekly speech therapy ($150 per week), physiotherapy ($80 per week) and at home preschool session ($40 per week). It has been a blessing indeed to be able to continue with her speech therapy for over a year now. We had to raise money for a power wheel chair (approx. $20,000) and wonderfully we raised that exact amount! We then needed a car modification ($7,000) to enable her power chair to fit in the car. Now, she is zipping around in her power wheel chair and she is ready to eat.
Can you help?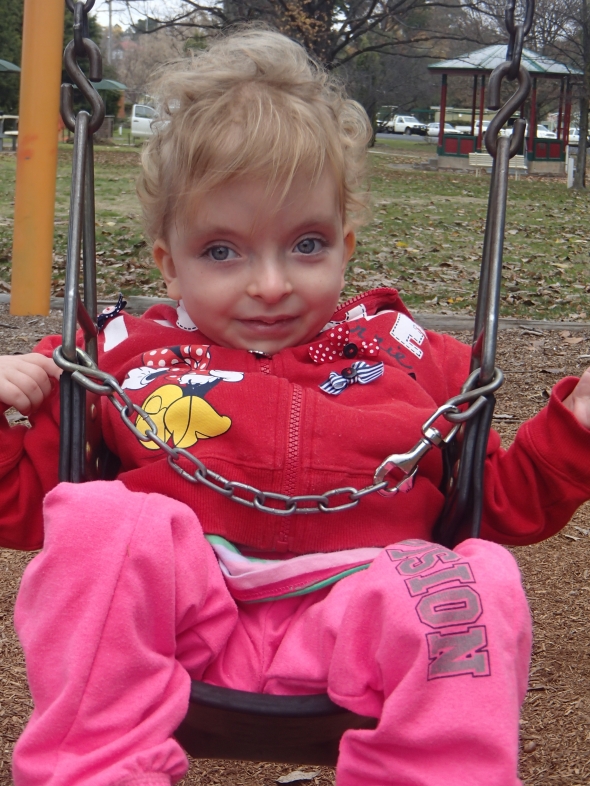 How The Funds Will Be Used
Hospital stay costs $1100 per night for six night's $6,600
Feeding Program Fee $3,500
Information about the program: Speech Pathologists, Dietitians, Occupational Therapists, Parent-Child therapist and Paediatrician provide extensive and personalised therapy to holistically and successfully wean children from tube dependency. The therapists are experienced at addressing the many issues and concerns which arise around the mealtime environment and a child's behavioural response to learning to eat orally. The intensive week is the final stage of the weaning journey which often takes place over many months prior and culminates in the final inpatient component
(Lively Eaters Feeding Service
).
Specialists and Therapists costs
Travel from Northern NSW to Adelaide
Accommodation en route and up to ten days accommodation in Adelaide
Food and fuel for trip
Any remaining money will be used for on going support after program or put towards physiotherapy or speech therapy
Estimate total cost $15,000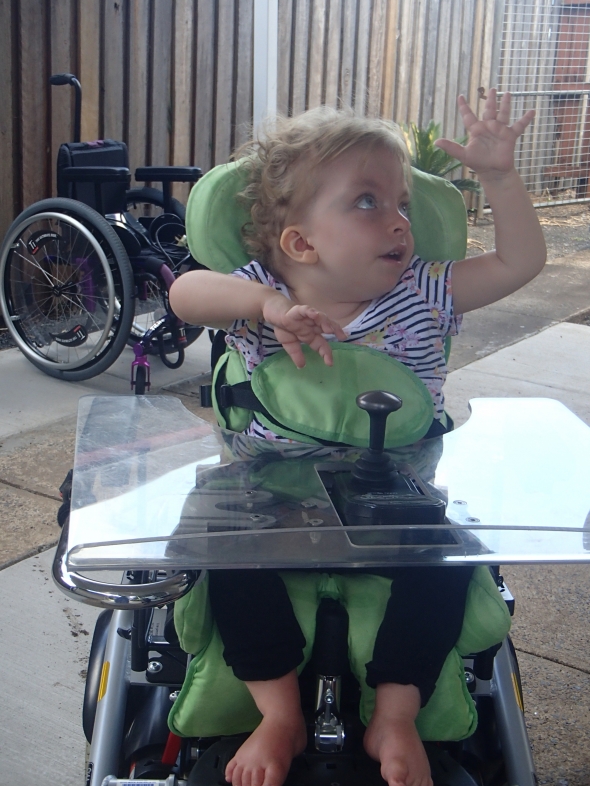 The Challenges
Any challenges that arise we will brainstorm with our team of specialists and plan a way forward. We know there will be road blocks but we will over come them just like every other time.