Hi! Thanks so much for stopping by! We're a sister startup team from Adelaide - and yes we have the same parents, even if it doesn't look like it! Our story takes us from the corporate world, and teaching in a remote aboriginal community, to being "The MyMoneyZen Sisters" as we're often called, revolutionising the way people organise their everyday money! Grab a cuppa, let's chat!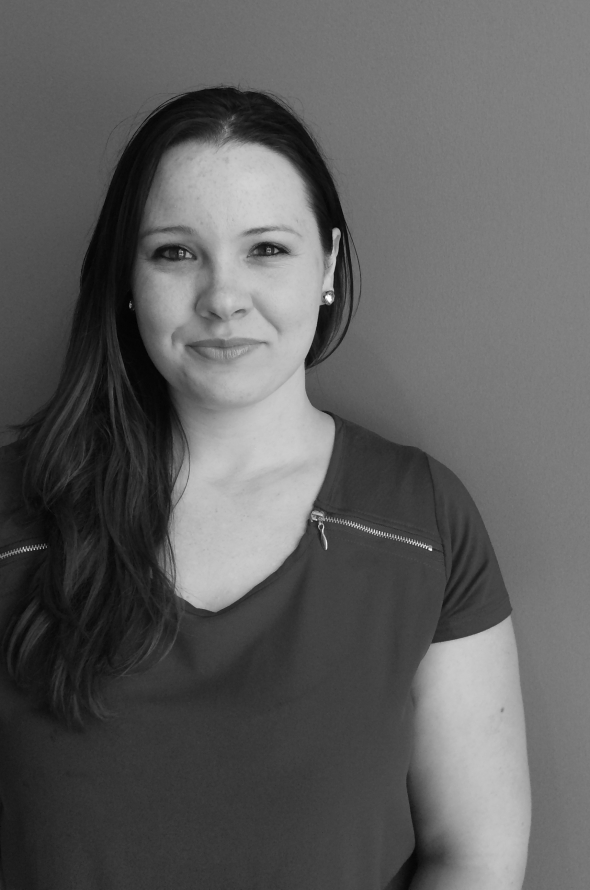 KYLEA (the one with brown hair!):
It started 10 years ago, at about 2am, on the factory floor of a newspaper in Adelaide, I had the thought that...

I knew from a young age that I wanted to do well with money and I was keen to get started. I had saved some money and was excited by how quickly it had mounted, but could only work part time due to study and was a bit frustrated that I couldn't earn as much as people working full time. I realised that depending on what I did with my money, my capacity to save and do well with what I earned could be just as good or better than others who worked full time.
From then on, I was on a mission to be really clear and make the most of my money. I developed a system that worked really well for me, and became so psyched about my money that more and more people started asking me to set it up for them. When they got the same incredible results, I was shocked, as I really just made it for myself. The problem was though that it would take around 8 hours to set up the system with just one person, and soon enough the demand was so high that I couldn't sit down with everyone. That's when I knew I wanted to make this more widely available.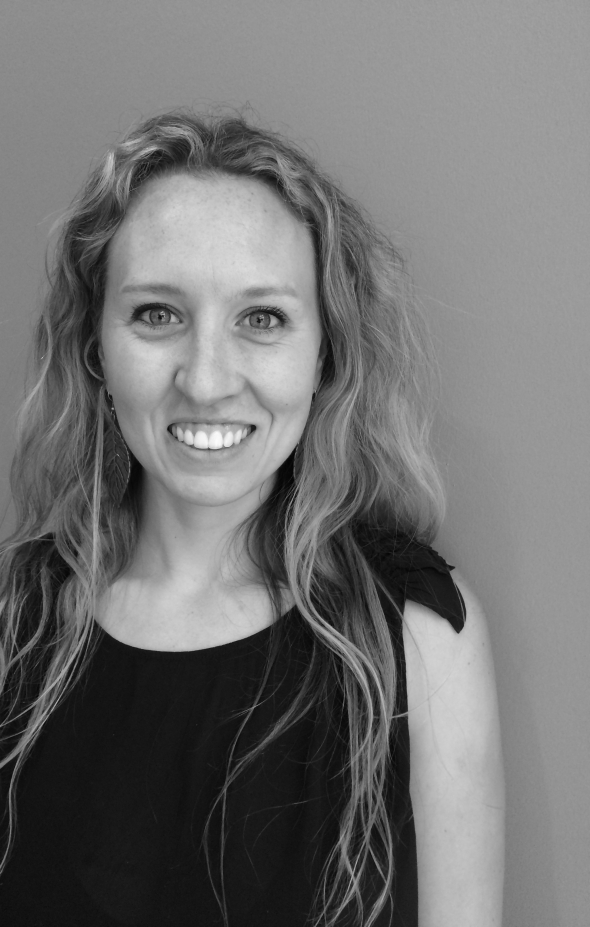 LAUREN'S BIT (the blondie):
I was one of the lucky people Kylea set it up for around 5 years ago. Once it was set up, it felt like I hardly had any bills, and had plenty of money. My money life became really easy and I soon realised that I was really different to people around me who were earning the same. People would often ask if it was payday, and I had no idea, as it no longer mattered.
I taught for 4 years in a really tough environment and last year I needed to take time off because I had reached burn out. It was because of having this system set up and the savings that I had easily put aside that I could choose to take a year off and not have to worry about money.
When Kylea approached me to see if I was interested in helping her make this system available to others, I jumped at the opportunity to pass on this awesome gift to others.
TOGETHER AGAIN (awwww!):
And so we joined forces and have created MyMoneyZen - an online course which teaches people how to set up an automatic system to manage their money for them - so they can be clear and in control of their money, and fully enjoy their life.
We have now been working on MyMoneyZen for around a year, building the foundations for the company, reaching out to developers, researching our customers needs in and refining the program. We have received such a positive response and we have a huge amount of people interested in doing the course. We are super excited to be opening up our initial subscriptions through this campaign!
See excited faces below!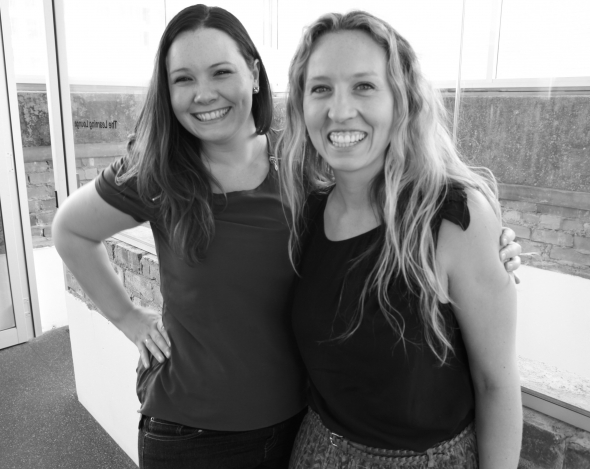 (The MyMoneyZen Sisters, Kylea Waller & Lauren Waller)
Special Thanks
Special thanks to all the companies who have supported us and our campaign!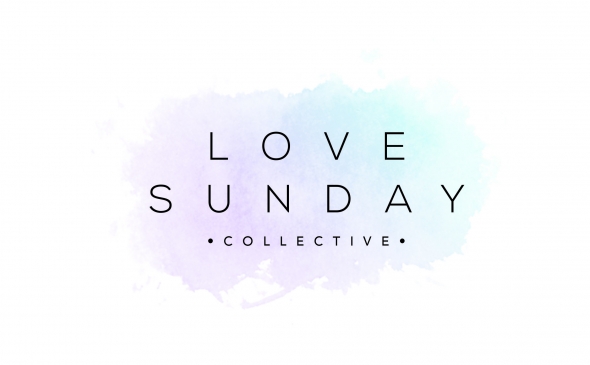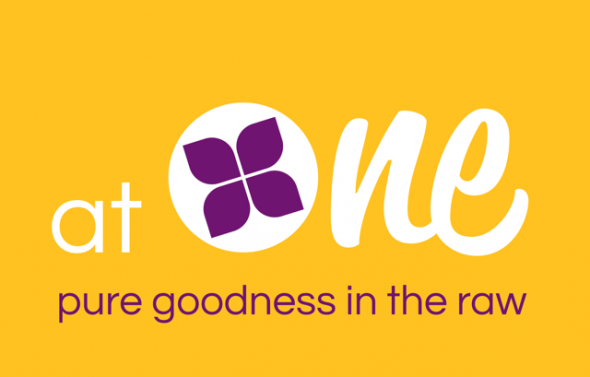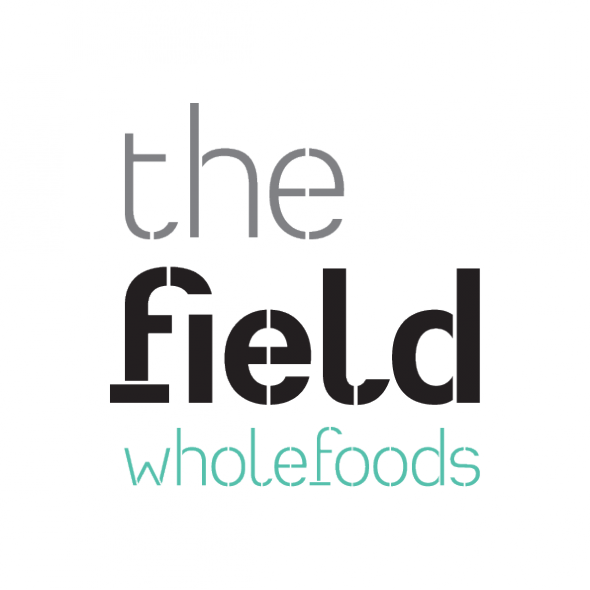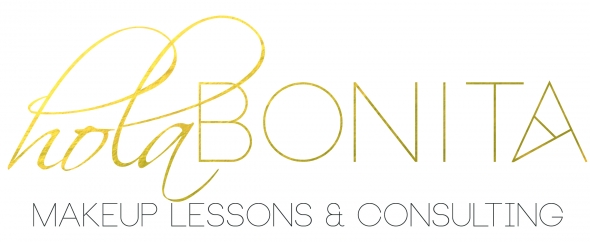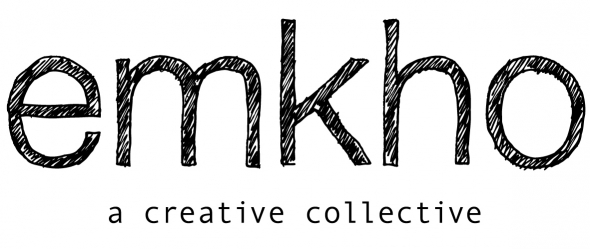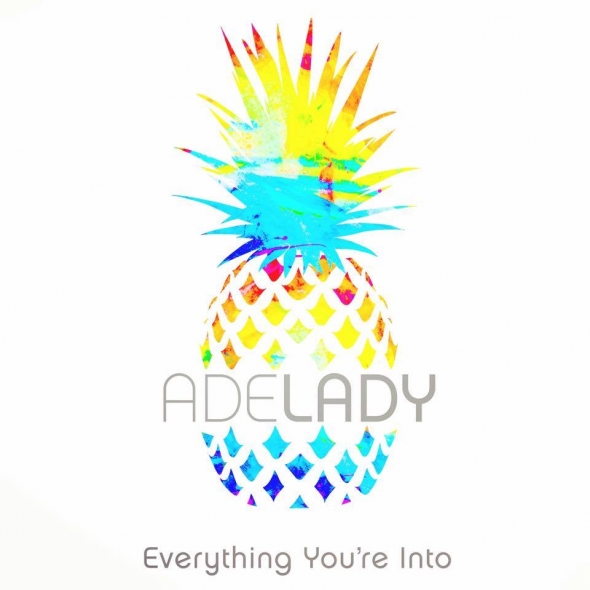 So what is MyMoneyZen?
MyMoneyZen is an online course which teaches people how to set up an automatic system to manage their money for them - so they can be clear and in control of their money, and fully enjoy their life.
Watch this short 2 min Explainer Video to quickly find out, what it's all about...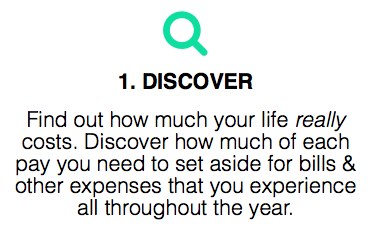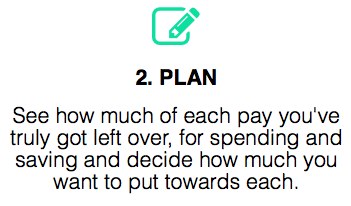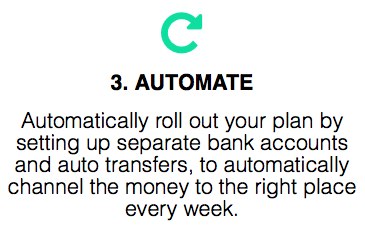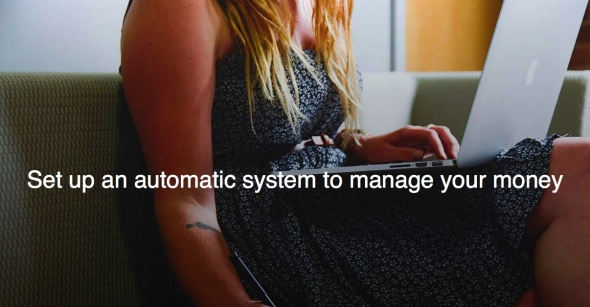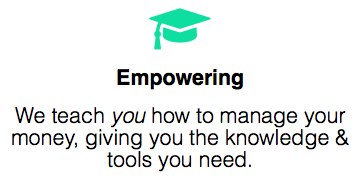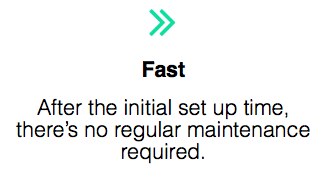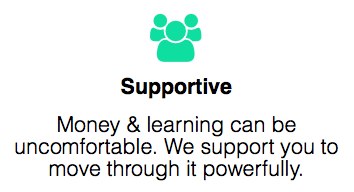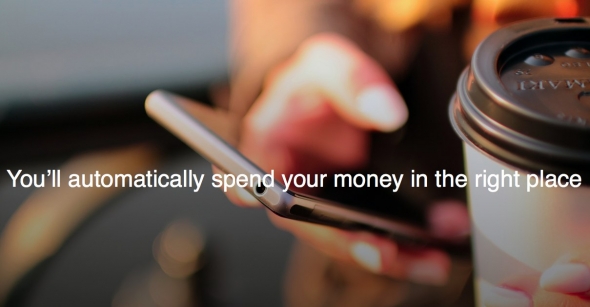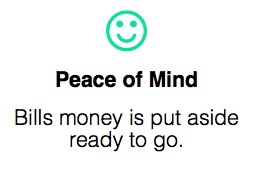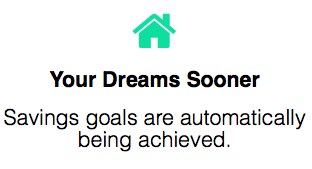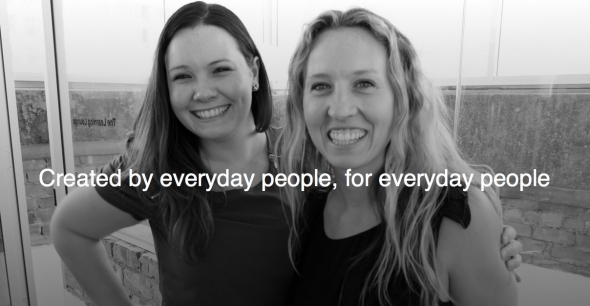 Follow us on Social :)
Follow us for useful money tips and tools, inspirational quotes, a bit of humour and a lot of coffee posts! You can find us on Facebook at
www.facebook.com/mymoneyzen
or Insta right here
@mymoneyzen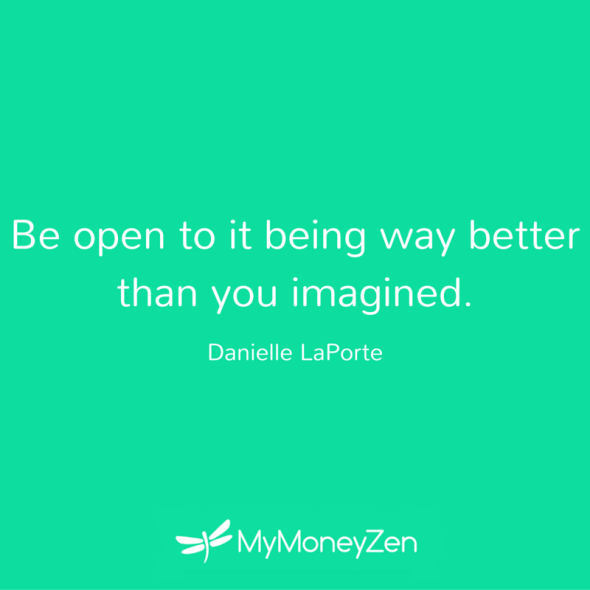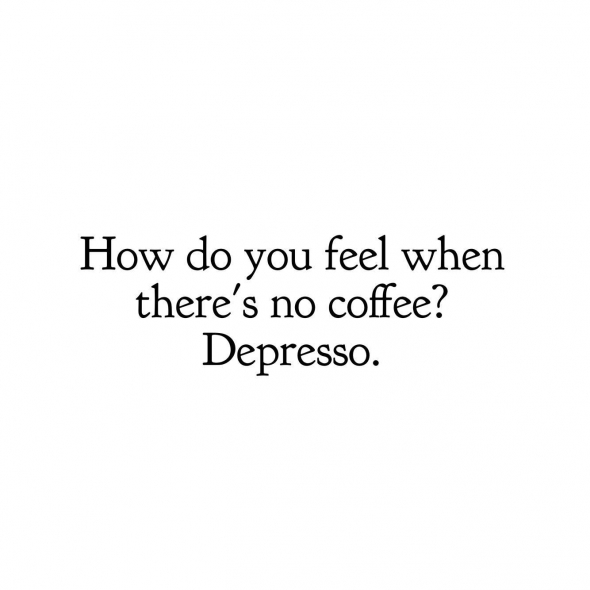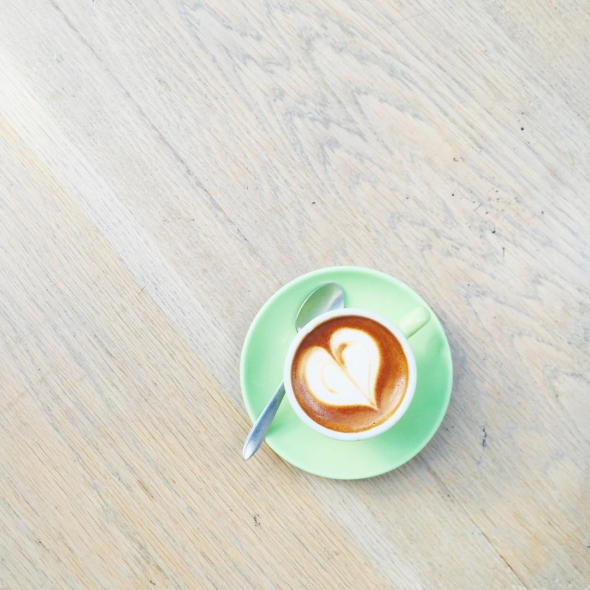 Improve your money life & improve the world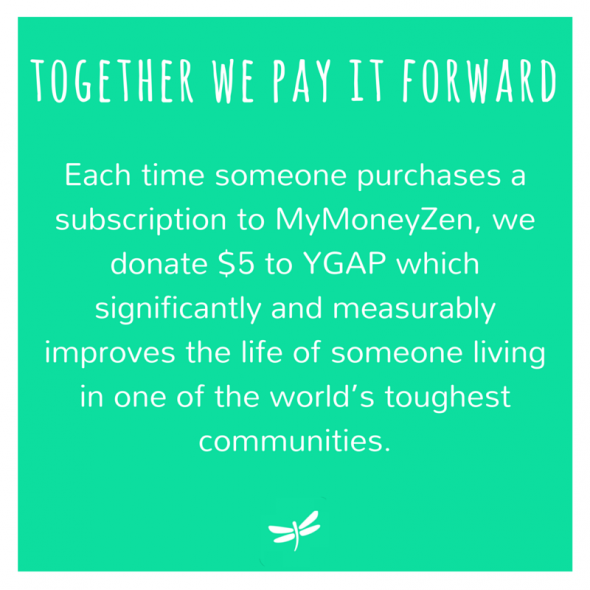 YGAP provide effective support to entrepreneurs, who launch ventures that exist to improve the lives of others. We believe that making a difference in someone's life is something everyone can do and it should feel good. All it takes, is just a little love, and thanks to YGAP, five dollars.
Timeline of the project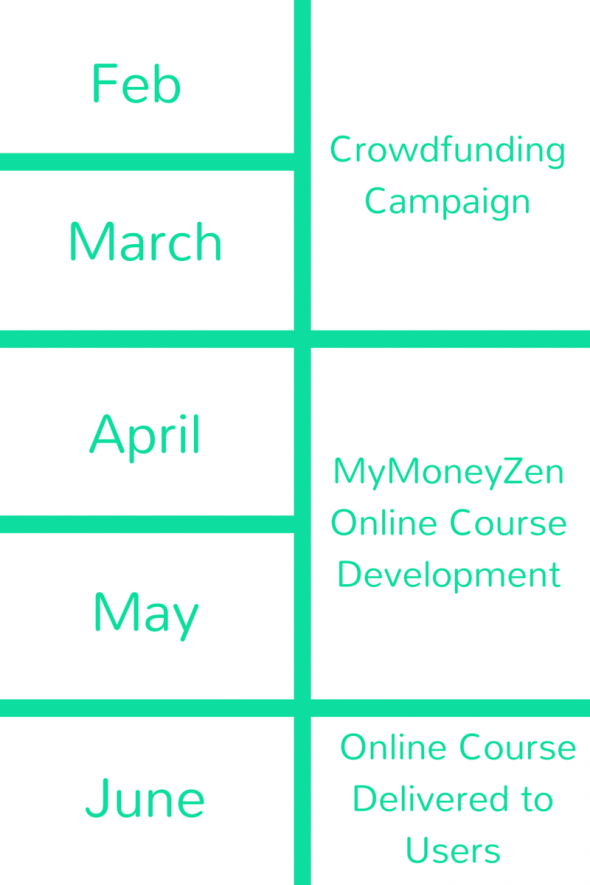 Thank you!
If you've made it all the way to the bottom, thanks for taking some precious time out to spend some time with us and our story! We hope we can be a part of yours.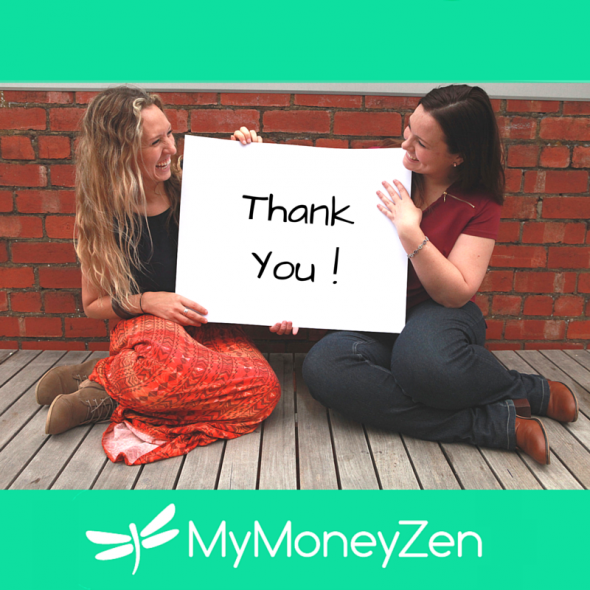 Why we're doing this
There are so many smart people who are smashing it at work (and in life!), but they come home and feel crap about themselves because they don't feel like they are good with money. They've tried a bunch of money apps and made their own spreadsheets but nothing is really working for them, and it's confusing, because all evidence points to that they should be great at this! It's really not their fault there just hasn't been the right tool and the right guidance for them. Yet!
We want to change that. We want money to be another area of these peoples lives that they are awesome at and which they feel proud of. We've had such a positive response from people who want to jump on board, and there's no way we're going to let those people down who want it. We feel it's our profound responsibility to deliver this to the world.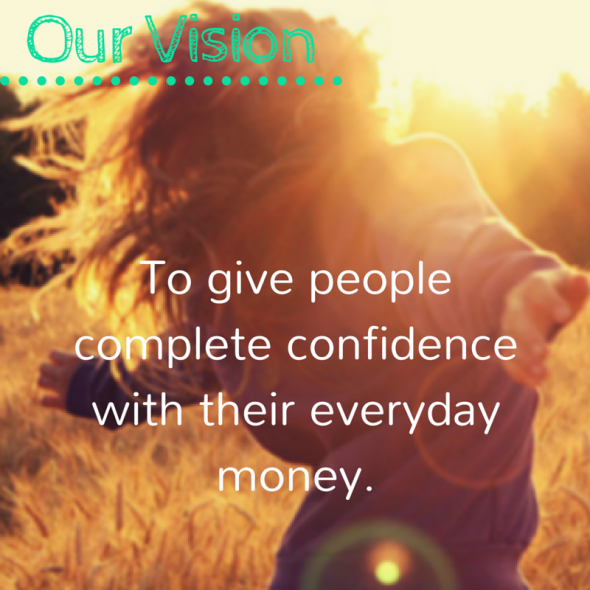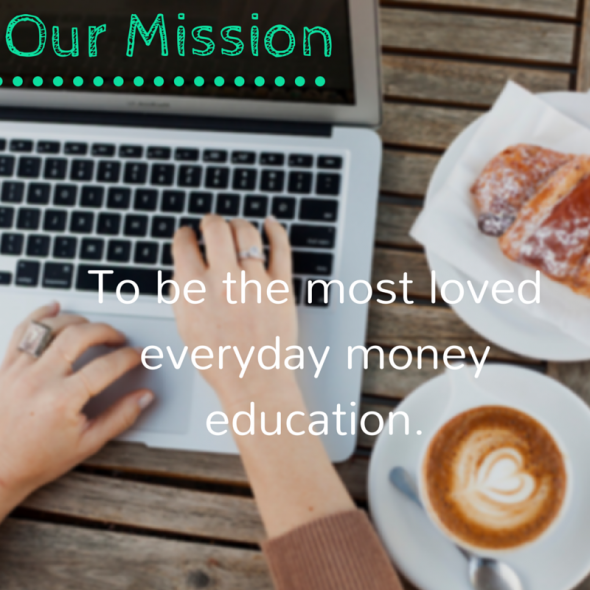 Why we need your support - We're trying to find our tribe!
What we really need is not your donation (although that's lovely if that's something you want to do), but our initial MyMoneyZen users. As mentioned we have a large amount of people interested in doing the course, however we're still looking for the rest of our tribe!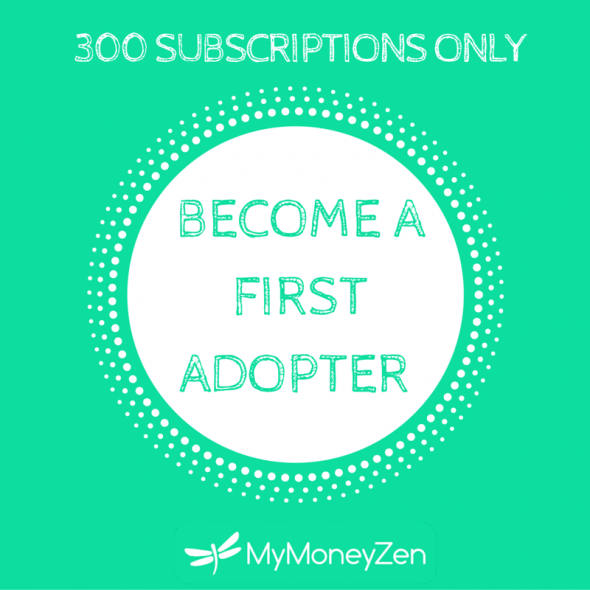 We are capping subscriptions at 300 people, so we can continue to develop MyMoneyZen into something you'll love more and more. Once we have those users MyMoneyZen won't be open to the public for some time. This is so that we can ensure we grow sustainably - so we can get customer feedback, implement it, and make sure that we serve you really well and create something you truly love.
ARE YOU PART OF OUR TRIBE?
We talk to a lot of people about MyMoneyZen and one of the first things they say is omg I need this. So if you are serious about using this - we encourage you to get in quick.
DO YOU KNOW SOMEONE WHO MIGHT BE?
If you aren't one of the people who want to subscribe but still think it's a great idea and want to support us, it would be a huge help to pass this on via social media or to anyone who you think might be part of our tribe.
Who is this for?
MyMoneyZen is suited to people who have a consistent income, and want to learn how to manage their everyday money well and reach their goals faster. It's not for people who are struggling with debtors. Please ensure this is right for you.
How The Funds Will Be Used
IF YOU LIKE THE NITTY GRITTY...
BELOW ARE THE DETAILS ON THE TECH SPECS, DOLLARS & CENTS
SOFTWARE DEVELOPMENT ($17,000)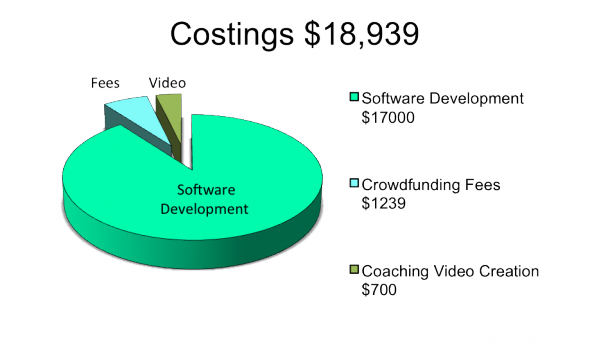 Technically speaking the MyMoneyZen Online Course is a web app (online software that you login to) with 2 parts; coaching videos and inbuilt custom software. The built in coaching videos guide you through the process and emotions that arise when looking at your money, to get you set up for success.
The software looks simple but does a lot of heavy lifting in the background. We will be building a Minimum Viable Product (MVP). This is so important, particularly with a web app, as it allows us to build all of the core functions of the program, AND allows room for development of the product based on customer feedback. Too often, particularly with web apps, the creator builds a massive expensive product that isn't even what the customer wants. It's expensive and inefficient. By building an MVP web app, we can give all the core functionality our customers require, without the extra costs of building what they don't need or want.
The program has already been planned out, including core features, with an Agile Consultant, which we funded ourselves. We have our development team, ready to build the program, and just quietly - they're super talented and psyched about the project. The cost of the build includes user interface and design, live dynamic worksheet, lesson management, user testing, server hosting and support tools.
COACHING VIDEOS ($700)
We're taking an Minimum Viable Product approach to the video creation as well, keeping the costs down, so that we can iterate later based on the feedback.
CROWDFUNDING FEES ($1,239)
Estimated based on raising $17,700
Pozible Service Fee 5% (total funds pledged up to $100k)
2.4% %20 30c (Australian card)
The Challenges
Aside from gaining the initial funding, one of our biggest challenges will be making sure that we can look after our subscribers really well. This means we need a robust site that can easily handle the number of subscribers we have, we need to be able to give them excellent customer service, and we need to be able to implement the feedback they provide into the software - so we can continue to develop MyMoneyZen into a product they'll love more and more. Our strategy around this is to cap subscriptions, work really hard for our early adopters, and then look at scaling from there. We believe this strategy is crucial to the success of MyMoneyZen.

We also have education & support as we're with The Entourage, Australia's leading educator and community of entrepreneurs. This means we fly to Sydney 6 times per year, to attend 3 day workshops on key areas relevant to startup business. We also have monthly coaching sessions with business advisors and we have access to advisors daily. When we face challenges we're able to tackle them head on and resolve them quickly. This makes a huge difference to our success.