When you buy free range eggs, it's hard to know if you're getting what you pay for and if hens are kept in the condition you expect. Eggs labelled as 'free range' can come from farms where hens don't always get to go outside and or have much space to move.
There is no national standard for free range eggs in Australia.
But this could all change. Federal, state and territory consumer ministers are in the process of developing a national standard, setting clear rules for which eggs can claim to be free range and which can't.
We want to make sure that a standard is the real deal - simple to understand and meets consumer expectations. But there's pressure from big egg producers with big budgets to create a definition that suits their business model – one where consumers keep paying the 'free range' premium without knowing what they're buying.
We need your help to let State, Territory and Federal Ministers know that we need a common sense, consumer-driven definition of free range eggs.
Large companies that are selling free range eggs that don't meet consumer expectations will fight us every step of the way.
By funding our campaign, you'll help us buy a massive billboard allowing us to send this strong message to Ministers deciding on the free range egg standard. Any additional funds raised will go towards advertising in places that decision makers can't ignore.
As thanks for giving a cluck, you will be rewarded with one of our free range cookbooks, t-shirts, totes, tea towels or aprons.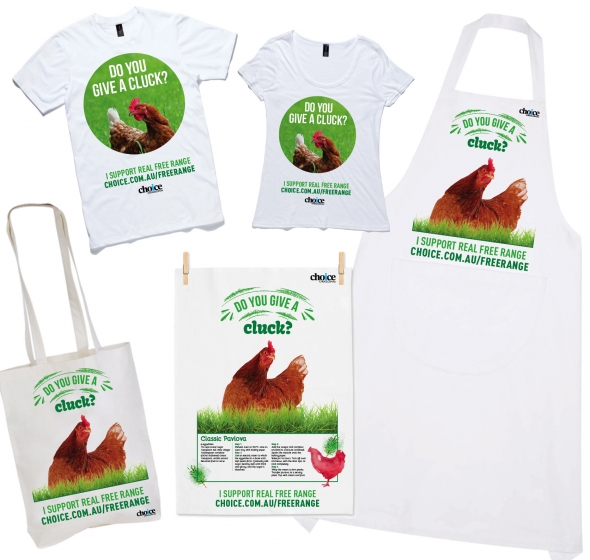 The facts
Consumers are getting ripped off. We estimate that last year at least 213 million eggs were sold as free range in 2014 that didn't meet basic consumer expectations of free range.
Many of us pay a premium price for free range eggs. A
CHOICE investigation
in July found that you pay an average of 99 cents/100 grams for free range eggs, compared to 55 cents/100 grams for caged.
We also found there is no absolute correlation between price of free range eggs and quality. In other words, free range eggs produced in great conditions with high animal welfare considerations can cost as much as free range eggs produced by hens with limited access to the outdoors and little room to move around.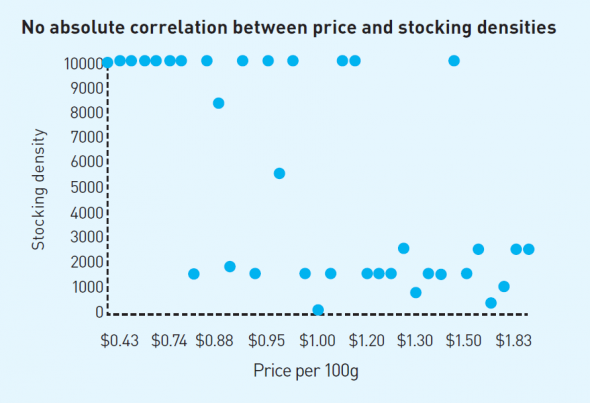 As well as ripping off consumers, large-scale producers who call their eggs free range are crowding out genuine free range farmers.
A national standard would give consumers confidence and would create a level playing field for egg producers.
How The Funds Will Be Used
We need to send a message to consumer affairs ministers that we need a common sense, consumer-driven definition of free range. Otherwise we will continue to have no idea whether the eggs we buy are genuinely free range or not. To do this we need $10,000 to buy a billboard that Ministers can't ignore.

Money raised over $10,000 will go to additional advertising with a simple message: consumers want clear labels on free range eggs.