Middle Island Maremma Project has operated as a community partnership between Warrnambool Coastcare Landcare, Warrnambool City Council, Flagstaff Hill Maritime Village and Deakin University.
Middle Island is located just off the Warrnambool Breakwater. Middle Island went from an approx penguin breeding population of 800 penguins in 1999, to less than 10 identified birds in the 2005 breeding season. This decline was primarily through fox attacks - the largest attack resulted in 380 birds (penguins and Shearwaters).
Something had to change - and it did!!
In 2006 maremma dogs were trialled to protect the penguins by living on the island through the summer breeding season. Since this time, after a lot of hard work by all the partners, no penguins have been lost to fox encroachment since.
The population is now estimated to be 150 Little penguin. Take a look at this clip that details the history of the project.
What its all about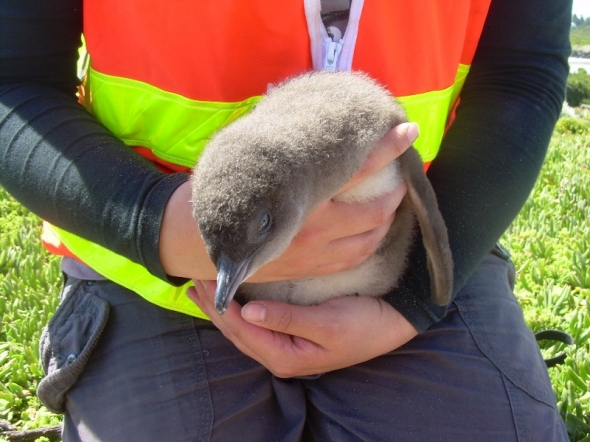 我们的项目
Warrnambool海岸土地保护,市议会,海事村以及迪肯大学合力开发了Maremma项目。

Middle岛位于瓦南布尔防波堤。1999年Middle岛大约有800种不同的企鹅种类,到了2005只有不到10种的鸟类。这种下降主要是通过狐狸攻击 - 最大攻击造成380鸟类的遗失(企鹅和海鸥)。

我们必须采取一些行动去改变这个!

在2006年的夏季繁殖期,maremma狗首次被试验于这个岛去保护企鹅。这段时间合作者必须十分努力,企鹅不再会受到狐狸的攻击。

如今我们已经诞生了150个小企鹅。看看这个短片,它详细说明了我们企鹅的历史。


资金如何被使用?
我们现在有两只可爱的成员(Eudy和Tula),它们已经8岁了,所以我们计划让它们回家养老了。我们筹集的资金将用于去买新的maremma幼仔并且训练它们去在夏季繁殖期的时候起到作用。
Eudy和Tula将会成为我们项目的形象代言人。
如果我们筹集的钱超过25000澳元,我们将训练更多的伙伴去保护我们的小企鹅,为它们置办住处同时我们会提供资金去帮助warrnambool Coastcare土地保护协调监测企鹅的繁殖和志愿者们。
请注意-Maremma狗的训练和培养难度是很难的。就像如果你购买一只狗,你肯定需要了解它的品种和性格,看看是否适合你。
我的一些其它工作
我们的项目是世界首创的-地球上唯一一个项目!!它已经被带入澳洲的银幕上了,它是世界上独一无二的电影-Oddball.

这个项目是由Middle岛Maremma项目的成员构成,由Warrnambool Coastcare土地保护基金会,瓦南布尔市议会,迪肯大学和flagstaff Hill Maritime小组的成员组成。

看看我们的电影Oddball。


挑战
我们的项目罗列了一些挑战,风险和还有我们训练maremma企鹅的经验和教训。我们还使用了守护犬最佳实践指南(我们促成了发展中)来监督我们的培训计划。
该项目包括迪肯大学全体师生的监督工作组。看看我们的网站上,有一系列情况说明的是,我们已经制定。
www.warrnamboolpenguins.com.au
Warrnambol海岸项目基金会是企鹅的显示器 - 这包括企鹅数量和养殖监控。The engage Glenelg Nature Trust去协调志愿者数量,并写出结果。任何额外的资金,我们都会用于这项活动还将协助支持这项工作。
看看这个可爱的小企鹅
How The Funds Will Be Used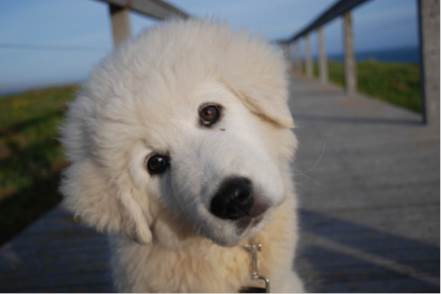 Our current dogs ( Eudy and Tula ) are now 8 years old and its time to start planning their retirement. This funding campaign will allow us to purchase two maremma pups and then train them over two summer breeding seasons.
Eudy and Tula will become ambassador dogs to the project.
If we raise more than $25,000 we can further train the dogs, create new housing for them both on and off island and also provide funding for Warrnambool Coastcare Landcare to coordinate the volunteers that monitor penguin breeding and evening arrivals.
Please Note - Maremma dogs are difficult to train and are working dogs. Like any purchase of a dog you must research the breed and only purchase if your lifestyle suits the breeds traits.
The Challenges
We have a Middle Island Maremma Dog Plan that outlines the challenges, risks as well as the prior learnings we have gained in training maremma penguin guardians. We also use the Guardian Dog Best Practice Guide (that we contributed to developing) to oversee our training plans.
The project has an oversight working group that includes Deakin University staff and students. Look at our website for a range of fact sheets that we have developed.
www.warrnamboolpenguins.com.au
Warrnambool Coastcare Landcare Group are the penguin monitors - this includes penguin counts and breeding monitoring. The engage Glenelg Nature Trust to coordinate volunteer counts and report the results. Any additional funds we can get from this campaign will also assist in supporting this work.