Welcome to
The Great Forest
Pozible page! You are invited on an exciting journey, deep within the heart of the most carbon-rich wilderness on Earth. Already a year in the making,
The Great Forest
follows the story of Toolangi State Forest from natural riches to ruin, in the face of rapacious logging coupes.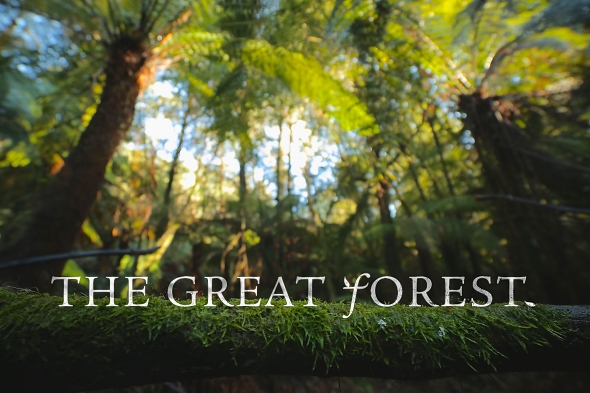 This independently produced 8-minute wildlife documentary journeys from the forest floor all the way to the canopy above, capturing the secretive lives of two critically endangered Leadbeater's Possums, a Superb Lyrebird, and a duo of native snails, all of whom depend on the 200-year-old Mountain Ash trees for their survival. Standing at over 90 metres tall, these gentle giants are falling - and as a result this entire valuable ecosystem is struggling to cope as state-owned logging corporations take hold. The Leadbeater's Possum is among the most-effected by deforestation. The last 1000 possums are set for extinction in the next five years. But you can be part of the solution – bringing them back from the brink.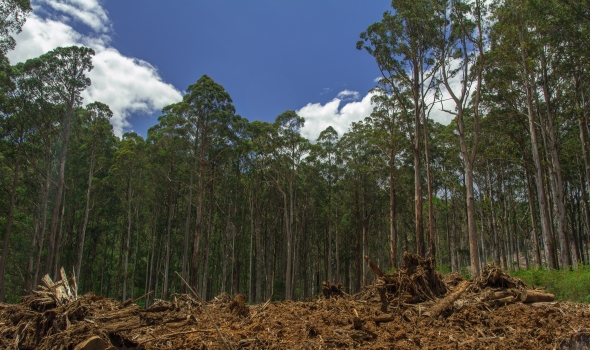 The Great Forest
aims to engage with a global audience on the topics of species adaptation, extinction, deforestation and the wonders of one of Australia's last remaining wilderness regions, reminding viewers that while many species are being negatively affected by deforestation, there are those who are managing to survive – providing a rare ray of hope.
How The Funds Will Be Used
Toolangi State Forest is not a protected national park, so its future is unstable. We are the next generation of wildlife filmmakers, and aided by the expert support of leading zoologists, naturalists, seasoned BBC cameramen and you,
The Great Forest
has the chance to create serious change for this wilderness.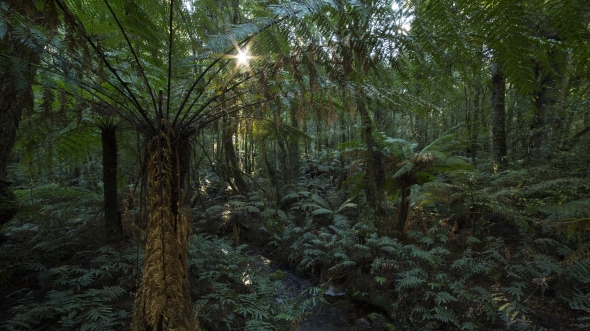 A single feature length natural history documentary costs over $500,000 to make, but that is out of our reach. With the funds you are helping us raise we can create a short documentary that has a wide-spread impact, and just maybe you will be apart of helping turn this region of the world into a protected national park for current and future generations to come!
For those who like charts, take a peak at our general budget breakdown. There's a lot of money going to a lot of different places!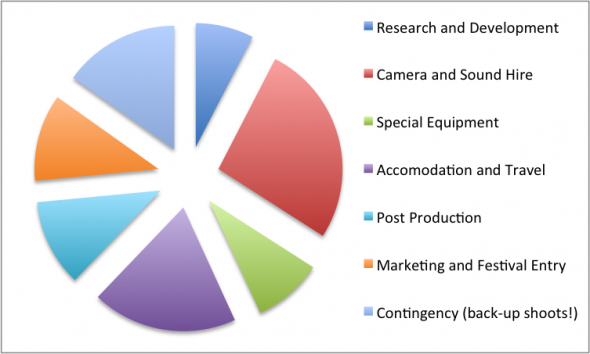 The Challenges
Filming wild animals comes with many challenges. The greatest obstacle we face is successfully filming notoriously elusive wildlife, including the Superb Lyrebird and the
extremely
rare Leadbeater's Possum. These animals are not trained and therefore we cannot predict how successful a day of filming will be. We have had a great amount of support from zoologists and researchers from Melbourne Museum, Friends of the Leadbeater's Possum and The Wilderness Society who have given their expert knowledge and time to help us film these animals. We are currently talking to Healesville Wildlife Sanctuary about filming their resident Leadbeater's Possums, and hopefully in return, part of our fundraising can go towards this incredible not-for-profit organisation.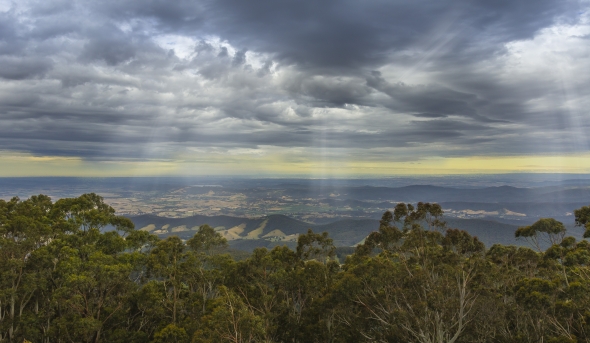 Customising our camera gear is essential to filming
The Great Forest
in a creative and inventive way, but this is no easy or cheap task. We have received incredible support and advice from camera hire houses including Lemac Film and Digital, in Melbourne, who are helping us modify our RED Epic camera to enable us to film even the smallest of local wildlife.
Getting above the forest is an incredibly difficult task, however the use of drones has made this creative vision for
The Great Forest
all that more possible, to give aerial views of the beauty of the wilderness and also the destruction of the logging areas.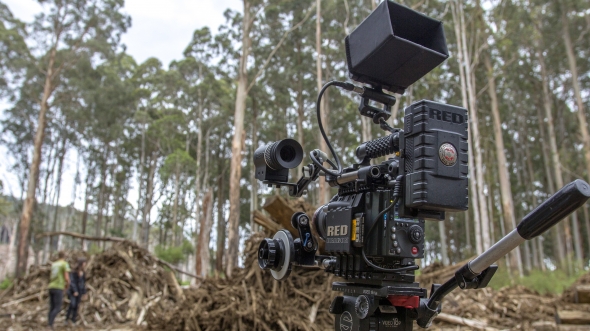 The more financial assistance we receive, the more chances my team and I will get to film in Toolangi State Forest. The greatest factor pushing up our budget is the number of re-shoot days that we will indefinitely face on our quest to document the lives of the animals who call this forest home.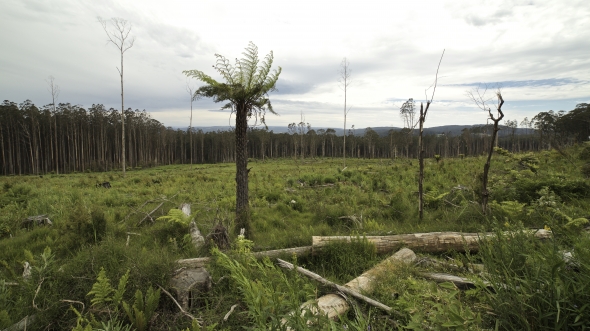 With your help, The Great Forest team is excited to uncover the intimate stories of one of the greatest, yet most threatened forests on Earth!