Everyone desires to be healthy and fit, brimming with energy to take on the challenges each day brings. Hectic work hours, late nights, a sedentary lifestyle, dehydration and irregular meals are the unhealthy traits typical of a modern lifestyle. Many of us are misinformed about the lifestyle changes needed to achieve a better state of health, or simply feel we are too busy for a lifestyle overhaul, and succumb to our weak will
.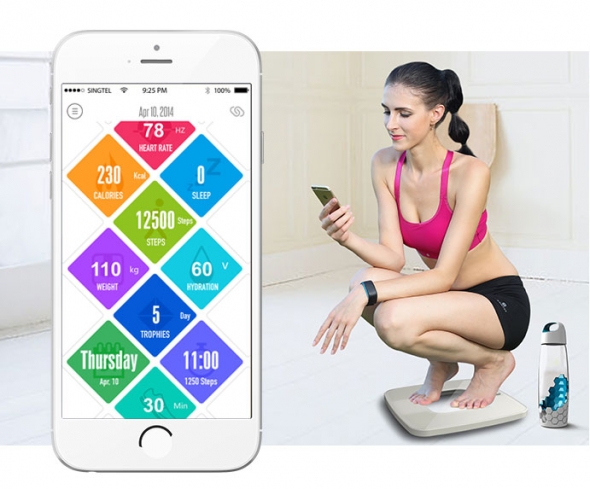 The OAXIS Wellness Line takes a holistic approach to quantifying your lifestyle. Our wellbeing is influenced by how we condition our bodies through physical training and what we put into our bodies. The OAXIS Wellness Line suite aims to help you track your physical activities and consumption as well as the various health matrixes that define your wellbeing- helping you make sense of your journey to a well balanced lifestyle.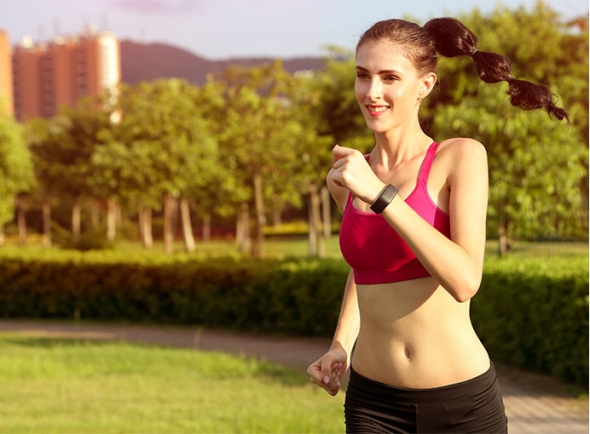 Wellness is more than being free from illness- the state of wellness is a dynamic process of change and growth. It is a conscious, self-motivated process of gaining awareness and making choices towards a healthy and balanced life. Wellbeing comes from within and true change starts with understanding yourself.
你是否也这样?
●为了健康而运动却变成一种伤害?
随着智能硬件的兴起,掀起了全民运动的热潮。但盲目比拼运动时长、距离、强度,却不知如何有效的运动,甚至出现超负荷运动,初衷是为了健康,但结果却变成一种伤害。

●也许你正做着错误的运动
每天走一万步就能减脂吗?超负荷进行高强度的运动,就能健身?
低强度的运动达不到健身的效果,而超负荷的运动不仅达不到健身的目的,对身体反而是一种伤害。正确的健身锻炼,应该在有氧运动状态下。而如何了解你的运动状态?通过检测心率值,就能最直观的体现你的运动状态!

●每天喝8杯水?
根据年龄、性别、体重不同,每个人需要的饮水量是不一样的。更重要是受到环境的影响,不同的环境下,每个时段对饮水量的需求也不尽相同,特别是在不同的运动状态下,水分流失的速度是不一样的。如此复杂的情况,如何才能达到身体水分的平衡呢?

●体重下降就等于减脂?
大部分人对于减肥只有粗略的了解,一味的觉得体重下降就万事大吉。其实减脂塑身是需要很长时间才能看到明显的收益。短时间体重的变化,可能是运动以后排汗流失的水分,也有可能是饮食摄入太多。
如果才能科学的减脂塑形?你需要更了解你自己。

OAXIS 健康智能套装就是通过手机App的数据互通帮助你在运动消耗和饮水摄入中实现平衡,开启健康的平衡生活。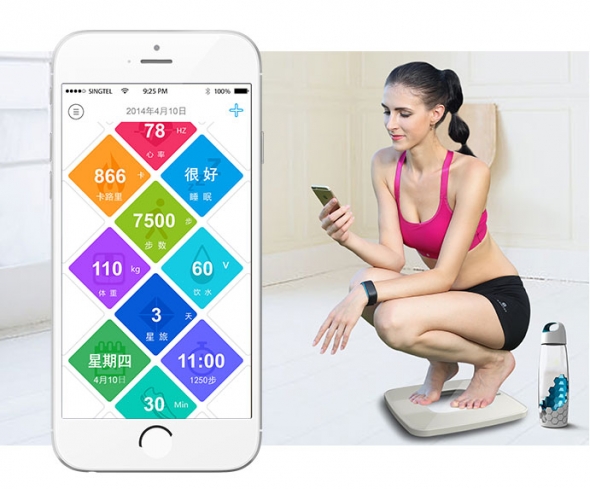 加入心率监测功能
O2心率手环在记步、卡路里监测的基础上,加入了心率监测功能,可以依据你的年龄自动给出你有氧运动的心率区间。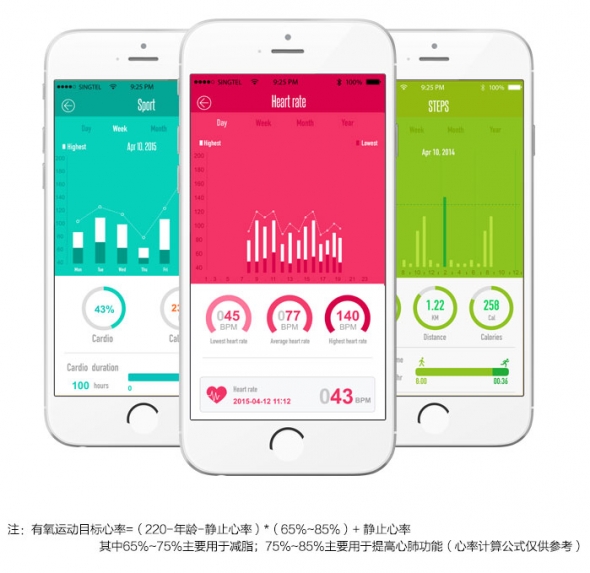 日常模式与运动模式切换
当你处于日常模式时,O2心率手环每15分钟检测一次心率。当心率过高时,震动提醒,给你一整天的保护。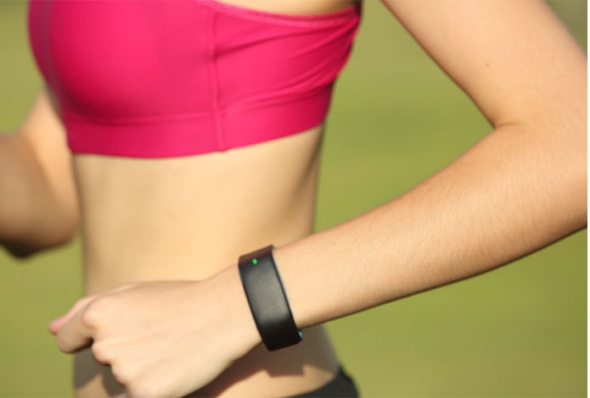 当你瞬间剧烈运动时,切换到运动模式。运动模式下,O2心率手环实时检测你的心率,并通过不同颜色的心率指示灯直观展现你的运动强度。指示灯显示绿色表示有氧运动,指示灯显示红色表示剧烈运动,同时震动警示。


睡眠检测 | 智能闹铃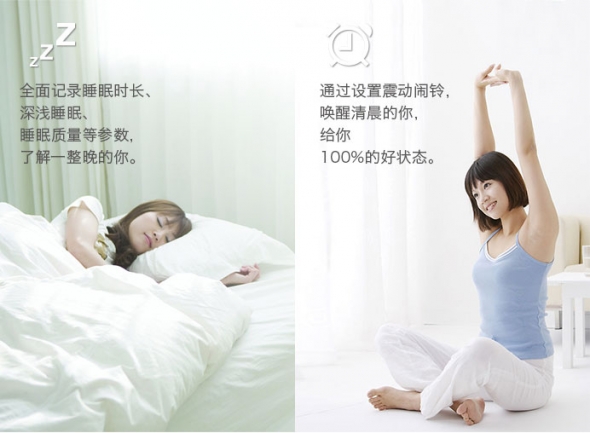 全球首创气囊式表带设计
全球首创的自适应气囊表带设计,即使长时间紧密佩戴也能保持舒适,同时具有通风透气的特点,腕部出汗也能快速挥发。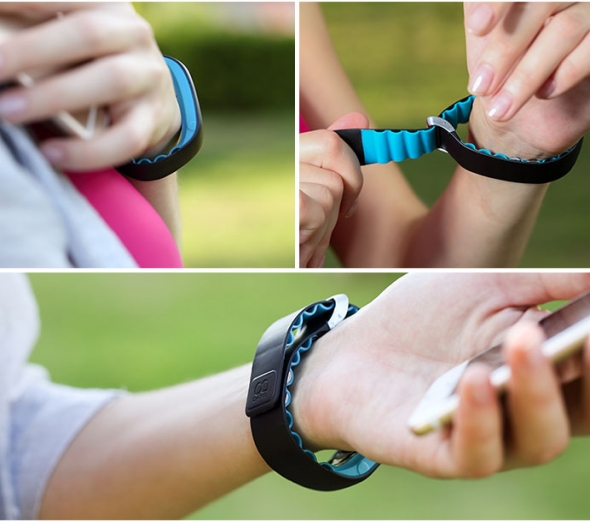 运动,补水,维持形体看似联系不大?其实互通互联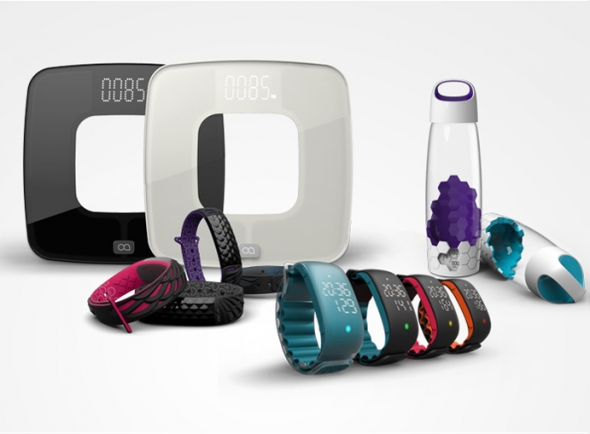 为此,我们设计了一套系统,通过三合一的方式,让运动、水分、体重各数据全面互通。
●O2心率手环——在计步和检测睡眠的基础上,加入智能检测心率,对有氧运动进行检测。
●Vita智能水瓶——独创的水活力值,模拟你的身体水分状况,让你对自己的饮水量有一个清晰的了解。
●Glo身体分析仪——不仅仅检测体重变化,更能提供一份详细的体检报道,对自身体脂、肌肉、水分状况有直观的了解。
LifeBalanz 健康智能套装,让产品互通互联,帮助你在运动消耗和饮水摄入中实现平衡,开启你的平衡生活。
O2 心率手环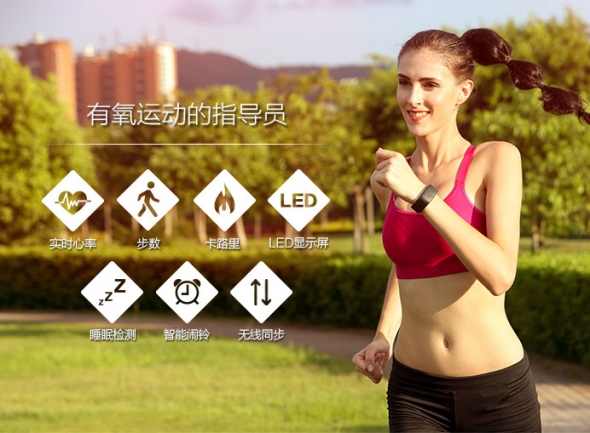 有氧运动是指人体在进行有氧代谢的情况下进行的体育锻炼。世界卫生组织《关于身体活动有益健康的全球建议》倡导:
18-64岁的成人每周5天,每次30分钟的有氧运动最佳。
不同年龄的人,有氧运动的标准都是不一样,检测心率能让我们最直观的了解到我们是否在进行有氧运动,
O2 心率手环可以自动依据你的年龄给出静态、燃烧脂肪、有氧、无氧、最高心率这5个区间的心率范围,你可以依据自身的情况,进行有氧运动。

静态区间,就是平时的心跳。
燃烧脂肪区间,刚开始运动的人建议在这个区间,不过这个区间卡路里消耗少,对心血管的好处也较少。
有氧区间,可以健身、减脂、减重,强化心血管。
无氧区间,不怎么燃烧脂肪,给身体状况比较好的运动员进行间歇运动训练。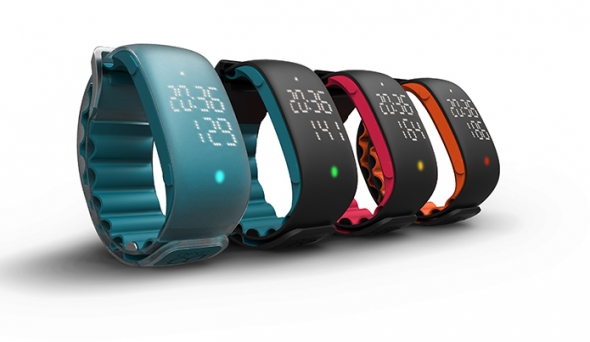 酷炫磁力搭扣
磁力搭扣使手环调节更为轻松便捷,运动状态与日常状态松紧按需切换,适应各种场景。

运动数据记录与传输
当你运动的时,O2 心率手环会自动记录你的运动数据,并通过APP将你身体水分流失情况传递给Vita智能水瓶,提醒补水。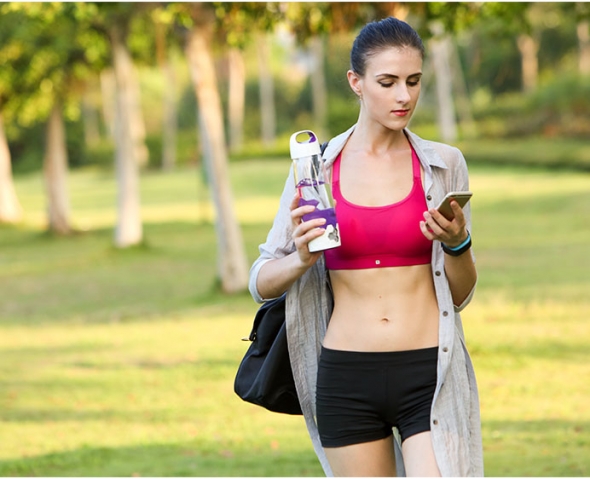 Vita 智能水瓶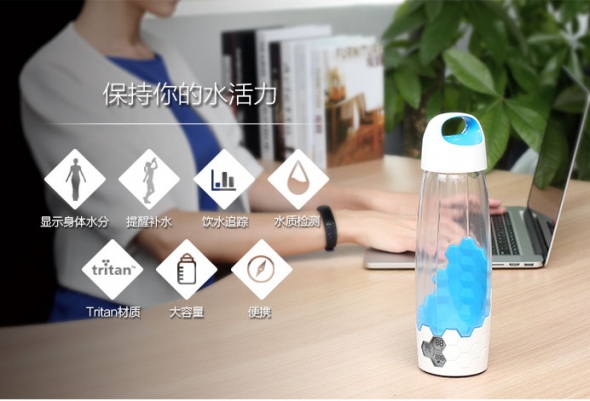 Ji Cheng Fitness Band
Fashionable Technology
Ji Cheng Fitness Band is the outcome of the collaboration between renowned contemporary Shanghai fashion designer Ji Cheng and award winning product design firm OAXIS.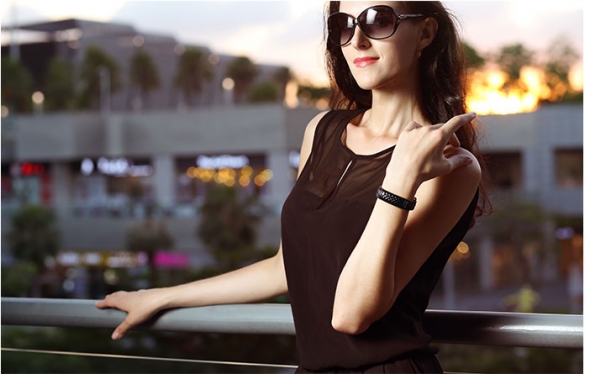 Recognized as one of China's leading designers and influencers, Ji Cheng's design philosophy blends Chinese chic with modern wit. Her designs feature elements of tradition tempered by intelligence and humor, resulting in a unique signature style.
The Ji Cheng Fitness Band works with Lifebalanz app by OAXIS, helping users cultivate long lasting fitness habits. It tracks your daily activity level, calories burned and sleep quality, helping you keep tabs on your activity level.
Seamless Union of Fashion and Technology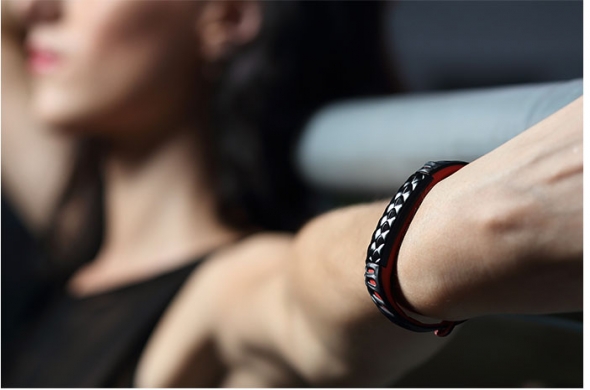 The collaboration created a chic wearable piece with a strong visual impact that helps user tracks their active lifestyle. Ji Cheng Fitness Band's design was inspired by aesthetic of cranes' feathers, portraying the vivid shimmering glow reflected off crane's feathers under sunlight.
A perfect balance of traditional and contemporary style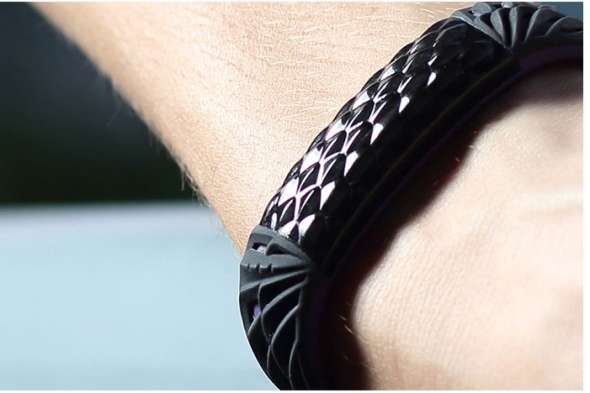 The strap's dual tone design was achieved by the dual shot injection molding process, creating a rich texture portraying the crane's feathers. Additionally, the inner surface of the fitness band is covered with a modern, graphical interpretation of the tradition Chinese printed flora motifs.
Individualistic Elegances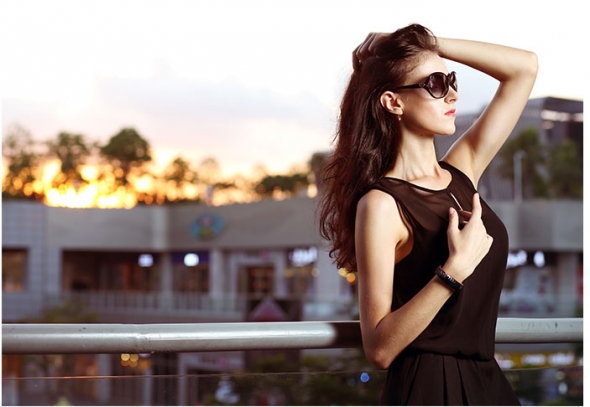 Ji Cheng and OAXIS adopted three dimensional pattern cutting and sewing techniques used for couture fashion to create the simple, individualistic and elegant style.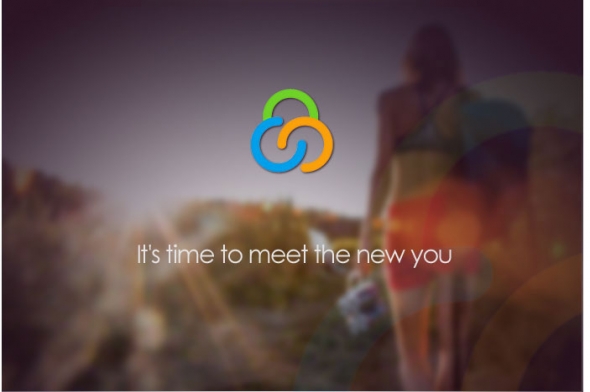 Vita Smart Bluetooth Water Bottle
Vitality in every drop of water you drink
Staying well hydrated is essential for your wellbeing. The benefits of drinking water are widely known. It helps our body flush out toxins, aids digestion and improves our immune system. Water increases our energy level, improving our concentration and allowing us to stay mentally alert. It also helps our keep our skin moist and looking radiant. Replacing fluid loss is important to keep the body in its optimal condition.
Most of us were told to drink 8 glasses of water each day. Still, it's easy to lose count of drinking 8 glasses of water amidst a hectic day. The 8 glasses a day is a rule of thumb, not an absolute minimum. Our hydration needs vary with differences in age, gender, body weight and an assortment of biological factors. Our fluid loss is further influenced by other factors including climate and physical activity. The Vita Smart Bluetooth Water Bottle helps you keep track of your hydration level through the day to cultivate a balanced hydration habit.
Vita's Water Vitality Level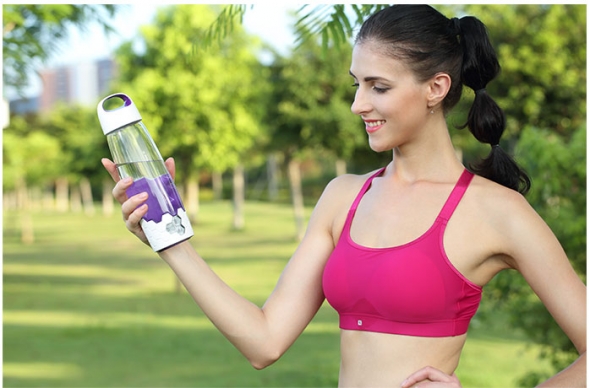 Thirst is the body's natural reaction letting you know you are getting dehydrated. When thirst kicks in, the body has already started its reaction to dehydration. Vita simulates the body's natural water loss process and keeps you informed of your hydration level via the digital display on the bottle. Vita's Water Vitality Level keeps you informed of your hydration level in an intuitive manner. Vita's Water Vitality Level is measured on a scale from 0 to 99, which will fluctuate as you lose and replenish fluids throughout the day.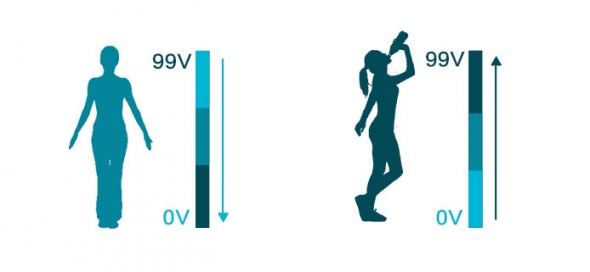 Ensuring Every Drop is Safe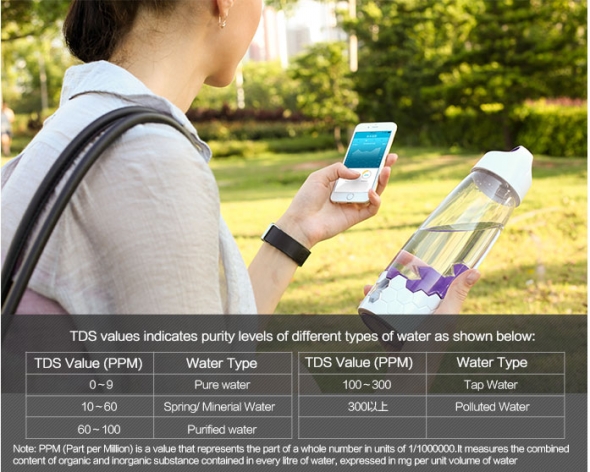 Vita isn't just a water bottle that helps you stay hydrated, it is a water tumbler that is capable of testing the purity of the water within. The purity of your drinking water is equally as important as staying hydrated. Vita's built-in TDS (Total Dissolved Solid) sensor measures the purity of the water that you drink, indicating if it is safe for drinking. TDS is the measure of combined content of organic and inorganic substance contained in a liquid; it is expressed in mg per unit volume of water (mg/l).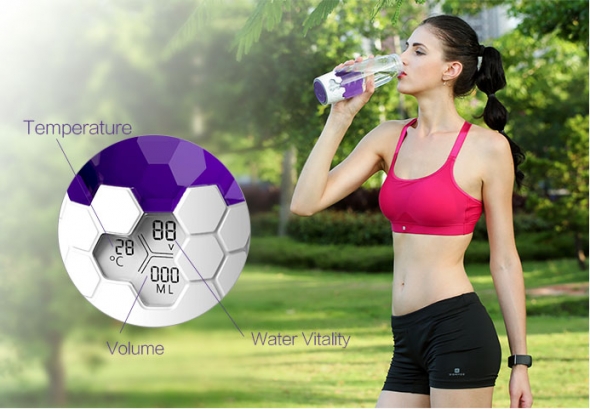 In addition, Vita also features a built in temperature sensor to ensure water isn't too hot or too cold for drinking. Vita ensures every drop is fit for consumption.
BPA Free Material
Vita's bottle is made of BPA Free Eastman Tritan™ plastic, which is commonly used in baby products, medical devices and skincare packagings where material toxicity levels and safety are critical considerations. Prolonged exposure to BPA can have various negative impacts on he body. Tritan™ plastic bottles remains safe even with contact with hot water (up to 203°
F / 95℃).
Vita's BPA free bottle lets you stay hydrated with a peace of mind.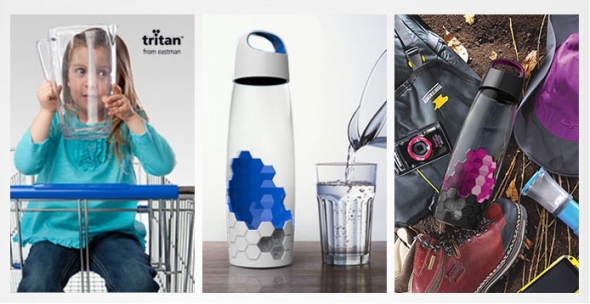 Huge Capacity, Portable Design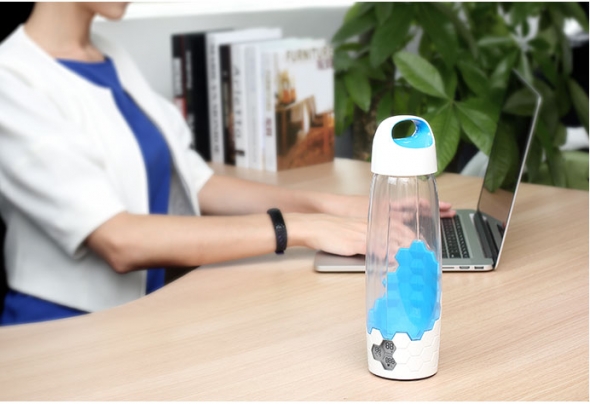 22oz or 650ml capacity allows you to stay hydrated wherever and whenever you are. Vita is suitable for daily use at your workplace as well as in the outdoors for all of your adventures.
Intelligent Hydration Needs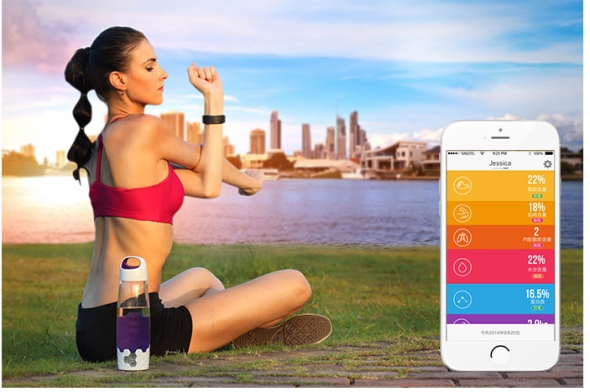 Vita works together with O2 Fitness Band to simulate your fluid loss during your workouts, ensuring you are adequately hydrated.
每天要喝够八杯水? NO
饮水的需求极为复杂,不同年龄、性别、体重的人需要的饮水量是不一样的。甚至在不同的时段、环境、运动状态下,水分的流失程度也不尽相同。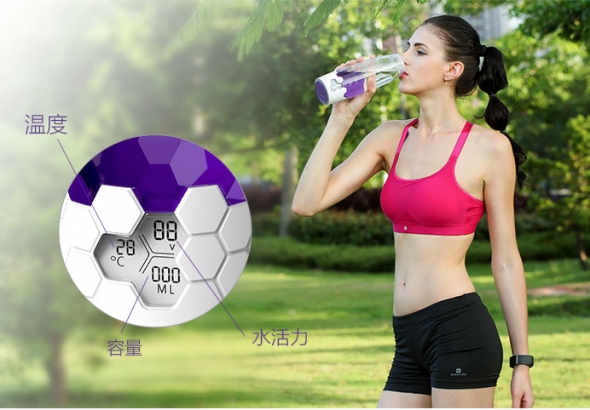 模拟身体水分状况,提醒补水
Vita智能水瓶独创活力值简单直观地以0-99V的值来模拟你当前身体水分的状态。99V表示水分已经足够,50V表示需要补水,25V表示严重缺水,活力值下降表示水分流失,活力值上升表示补水,给你最直观的展示。


当你补充水分时,活力值会上升,直至最高!当水活力达到最高值,即使你再继续补水,活力值不变而是保持在最高99V。我们人体的水分是一直在流失的,不会因为你在上一阶段疯狂补水而阻止下个阶段水分的流失,活力值依然随着你身体水分的流失而下降,我们想传达的是:每个人应该根据自己身体水分的流失情况进行补水,活力值就是模拟你身体水分的流失情况,并通过升降来展现你当前身体水分的状况,让你时刻保持水活力!

。
O2 Fitness Band with Real Time Heart Rate Monitor
Make Every Heartbeat Count
Cardiovascular health is one of the most important aspects of our overall wellbeing. Cardiovascular exercise involves activities that raise the heart rate to improve oxygen consumption in the body. Effective cardiovascular exercise requires maintaining a steady heart rate where aerobic respiration provides sufficient oxygen to sustain muscle power. Regular cardiovascular exercise ensures that our heart is conditioned to perform at its optimal level. It is recommended that adults between the ages of 18 and 64 should engage in 30 minutes of cardiovascular exercise 5 times a week.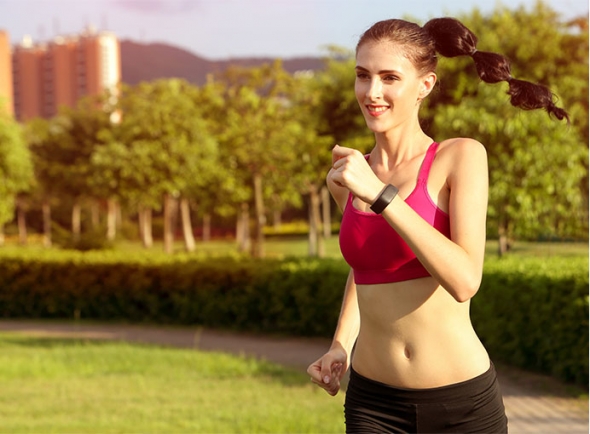 The intensity of your cardiovascular training varies according to several factors including age and gender. With the O2's Fitness Band's real time heart rate monitoring, you are able to track the effectiveness of your cardiovascular workouts. Its real time heart rate readings help you to regulate the workout's intensity to reach your target heart rate zone for optimal fitness results, making every heartbeat count.
Resting Heart Rate Zone:
Normal heart rate when user is inactive or participating in low intensity activities.
Fat Burning Zone:
Usually at the beginning of workout where calories burned and cardiorespiratory levels are moderately low.
Aerobic Zone:
Occurs during physical activities that elevate cardiorespiratory levels, burn fat and strengthen cardiorespiratory functions.
Anaerobic Zone:
During high intensity activity with high-level cardiorespiratory activities and minimum fats burn.
VO2 Max Zone:
Occurs when the body reaches the maximum ability to consume oxygen.
Real Time Heart Rate Monitoring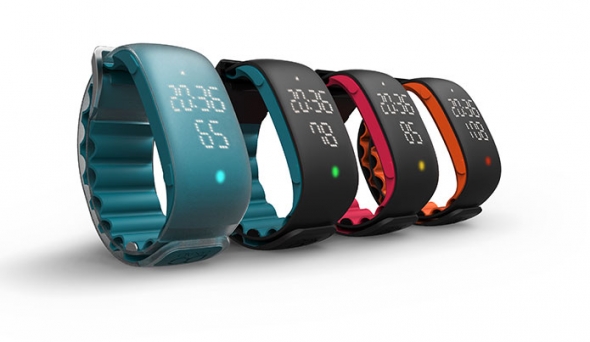 O2 Fitness Band goes beyond tracking your workouts. It measures every step you take and calories you burn, along with measuring your real time heart rate during workouts. It uses an accurate electro-optical cell sensor to measure your real time heart rate. The sensor, located on the underside of the O2 uses a light to measure the blood flow under the skin and determine the real time heart rate.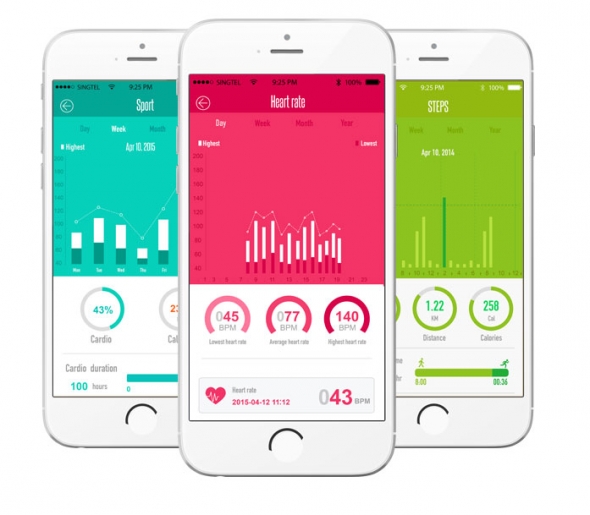 Optimal target heart rate zone = (220 – Age - Resting Heart Rate) x (65 to 85%) + Resting Heart Rate. 65 to 75 % is best suited for a fat loss workout; 75 to 85 % is meant for high performance cardiorespiratory training. (* Target heart rate zone calculation is intended for reference only.)
Workout Mode and Daily Tracking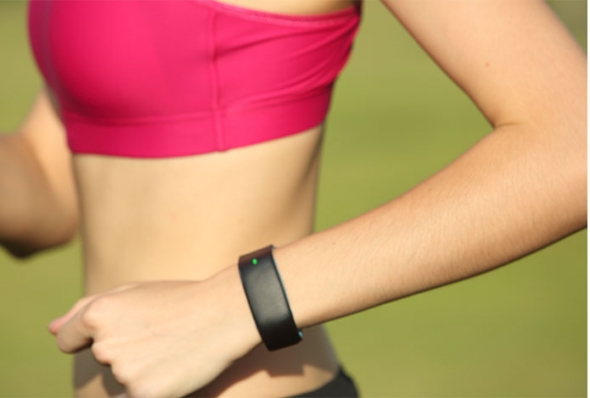 When engaging in cardiovascular exercises, the O2 fitness band automatically switches to workout mode where the electro-optical cell sensor continuously monitors the heart rate in real time. Alternatively you can switch to workout mode by pressing on the buttons. The O2 fitness band's multiple colored LED indicator informs you of your targeted heart rate zone, helping you regulate the intensity to prevent overexertion or ineffective training.
During normal daily use, the O2 fitness band periodically measures the heart rate at interval of 15 minutes. It vibrates to warn of unusually high resting heart rates.
Targeted Heart Rate LED Indicator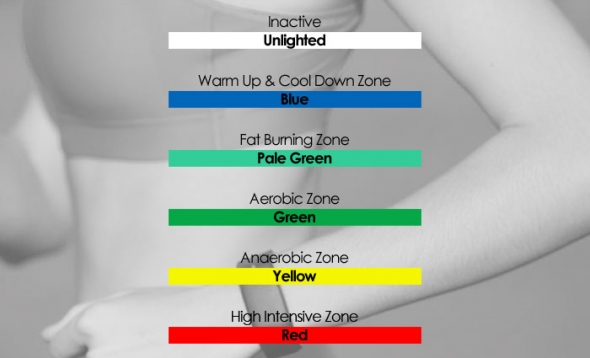 Air Flow Channels Strap Design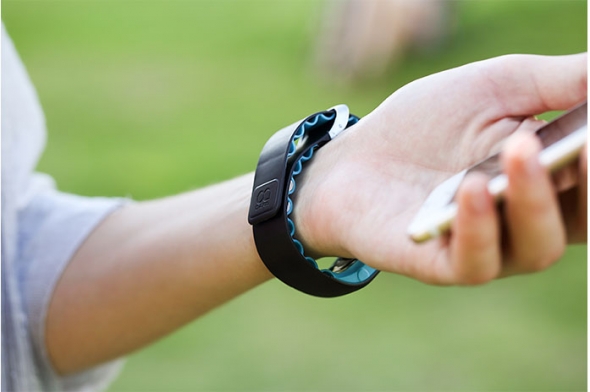 The electro-optical cell sensor should be firmly attached to the skin for accurate heart rate reading. The corrugated strap design with air flow channels was specially designed to cool and dry the skin, keeping the band comfortable while offering the secure fit needed for hear rate monitoring.
Adjustable Magnetic Clasp Design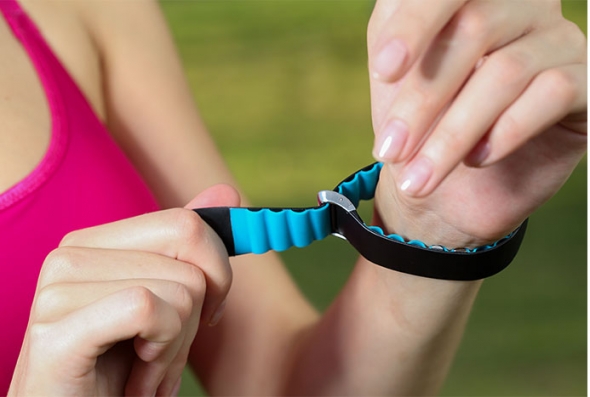 The unique magnetic clasp design makes it easy to adjust the strap while switching between the loose fit for normal wear and the more secure fit for workouts.
Connected Ecosystem Built Around You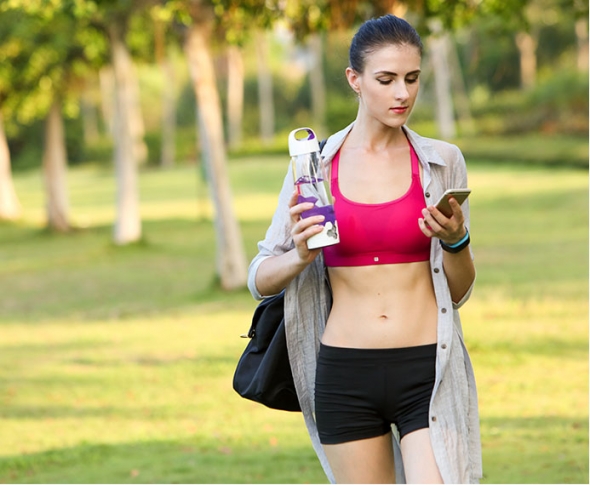 The LifeBalanz App calculates fluid loss based on activity level recorded on the O2 fitness band and transmits hydration level data to Vita smart water bottle.
24小时饮水追踪
24小时追踪你的水活力和饮水温度,再现一整天的水活力和饮水行为,帮助及时调整,时刻把握自己。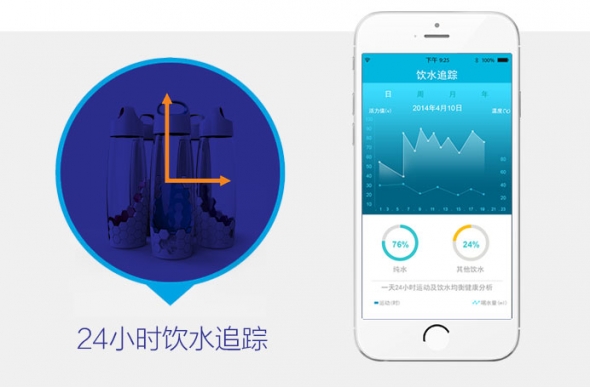 Glo Smart Bluetooth Body Analyzer
Wellness Glows from Within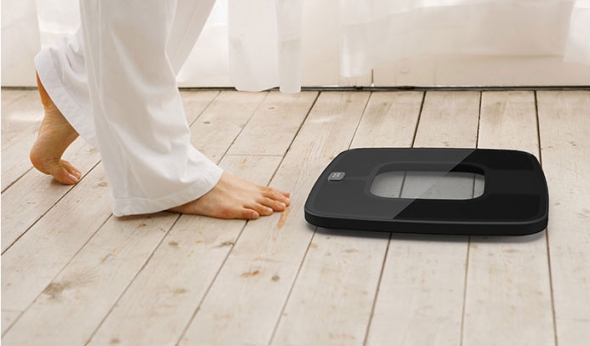 Wellness starts from within; it begins with understanding yourself.
From weight to body fat index, lean body mass, bone mass, and body water index to basal metabolism and body age,
Glo measures key health indicators giving you insights into your wellbeing and establishing a basis for improvement. It uses the bioelectrical impedance analysis method to analyze your body composition and recommends suitable physical trainings based on the analysis.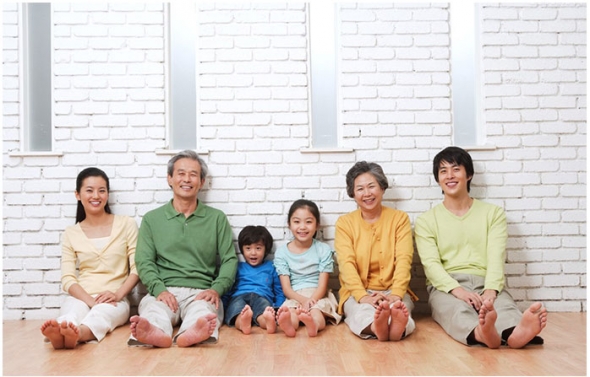 Glo's simple interface lets everyone in the family can use it with ease; keeping your entire family informed of their wellbeing as they go about their daily lives. With Glo's insights, you and your loved ones can manage your lifestyle and fitness regimen effectively.
Glo Recognizes You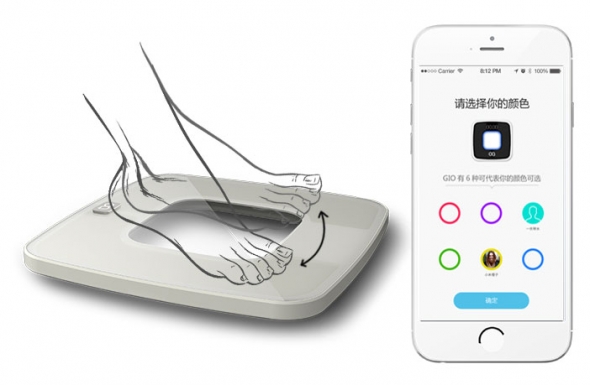 Glo automatically identifies up to 6 users without needing a smartphone within range. The first time you set foot on Glo, it registers your profile and your personalized ambiance colored glow. Each morning, just step onto Glo and wait for your personalized ambiance glow as Glo completes the analysis. Data is transmitted to your smartphone via Bluetooth the next time the app is launched.



Tracking Minute Changes in Your Body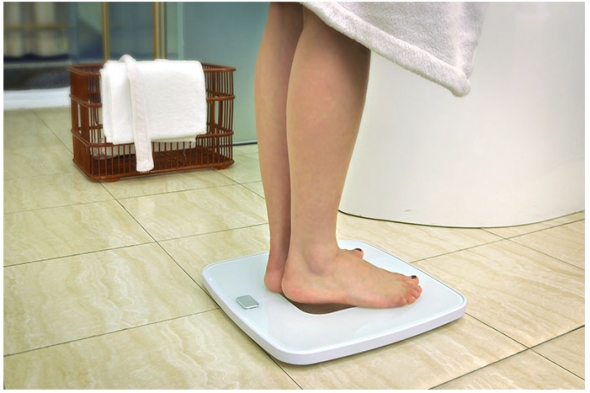 Glo makes you aware of changes in your body and helps you keep track of your progress as you transition into a more balanced lifestyle. Glo provides a comprehensive overview of your wellbeing that includes body weight, body fats index, lean body mass percentage, bone mass percentage, body protein index, body water percentage and basal metabolic rate.
Progress Right Under Your Feet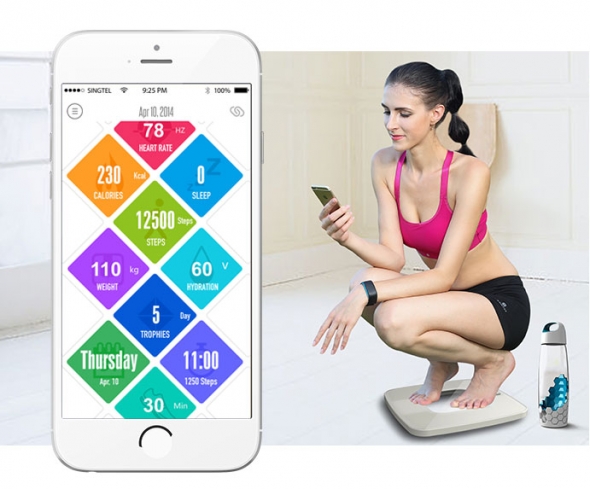 With Glo's comprehensive analysis and easy to read charts, it is simple to see the results of your fitness efforts. Glo detects changes in the body water percentage and body fat index, which often indicate progress in your fitness. Together with O2 Fitness Band, Glo makes keeping track of your progress easy, helping you to visualize your progress right on your smartphone and stay motivated through your journey to wellness.
运动与饮水分析
Vita智能水瓶可以和O2心率手环互通,通过了解你的运动消耗,模拟你身体水分流失的情况,同时分析出你一天24小时运动消耗与饮水摄入之间的均衡关系,帮助有效调整饮水。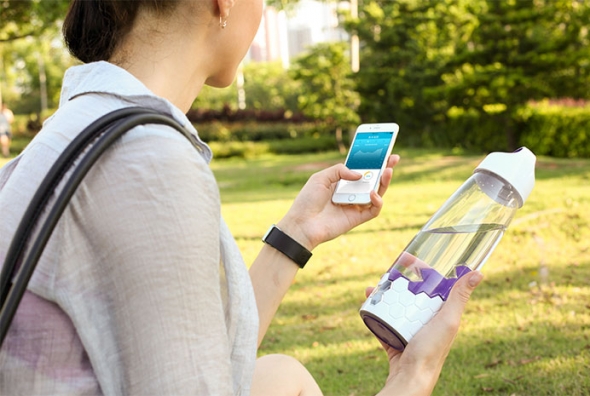 水质检测
Vita智能水瓶不仅是一款智能水瓶,更是全球首款检测水质的智能水瓶,通过TDS检测,不同的数值体现出不同的水质状况,给你风险提示,不喝蒸馏水,不喝污染水,你身边的水质检测专家。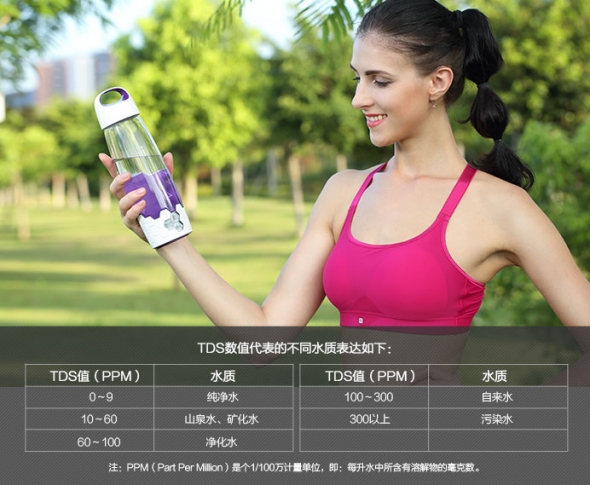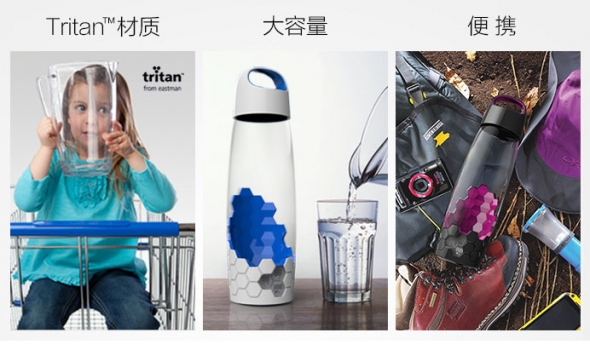 TritanTM材质,不产生BPA等有害成分,符合FDA认证,耐高温。
600ml大容量,给你一整天的照顾。
运动水瓶设计,即使在办公环境里也毫不突兀,更能适应多种户外环境,随时随地补充 水活力。
Glo 智能体脂秤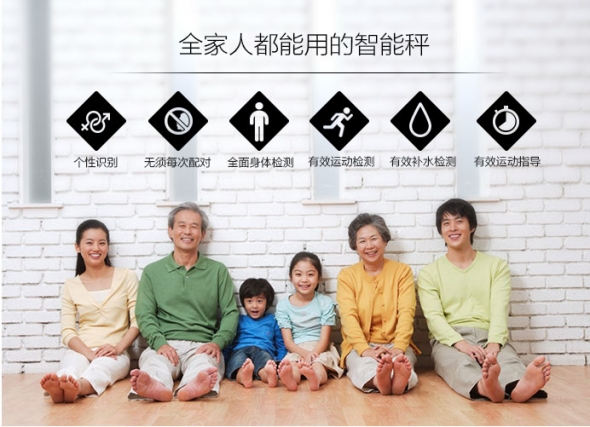 个性的身份识别功能
首次使用,你可以选择自己专属的彩灯颜色,再次使用无需配对,只需找到你自己的彩灯颜色即可,6组颜色对应6组用户。除去繁琐的配对时间和等待时长,即使是老人、小孩没有智能手机,也能毫无障碍的使用。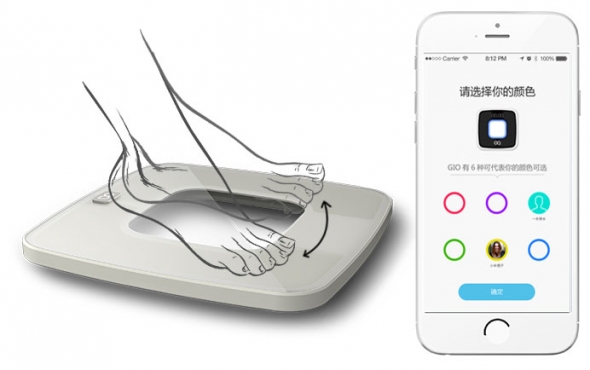 注:若遇到数据相近的两人,彩灯颜色显示错误时,可轻踏Glo以提醒它更换彩灯颜色,直到找到自己相对的颜色。

给你一份全面的体检报告
Glo可以检测出你的脂肪率、水分含量、肌肉含量、骨重、MBI值、基础代谢率等生理指标,并结合你的年龄、身高科学判断你的体型和健康状态。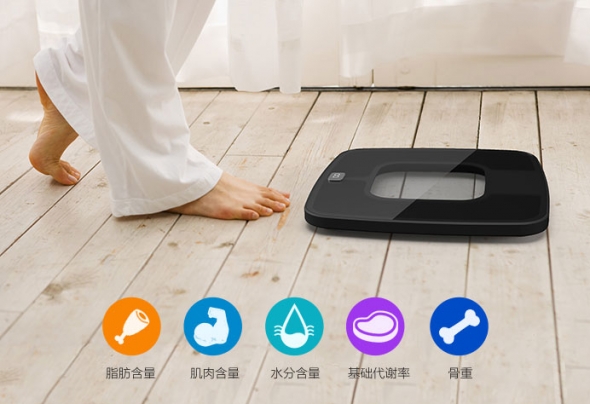 首席检验官
通过分析脂肪率、水分含量、肌肉含量、基础代谢率、骨重等身体成分的变化,你可以了解有效运动后的体脂肪变化和有效补水后的体脂变化。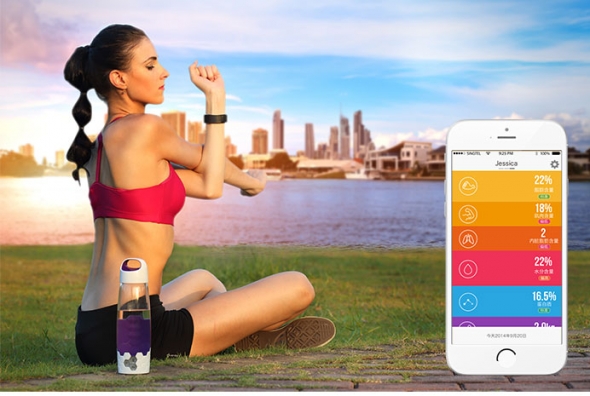 有效运动的指挥官
当你多次运动时, Glo身体分析仪通过身体水分和脂肪的变化,告知你运动是否有效,避免因激烈运动脱水而误以为已经减重。同时Glo 智能体脂与O2心率手环互通,展示出你有氧运动后脂肪和水分的变化情况,激励你进行健康的有氧运动。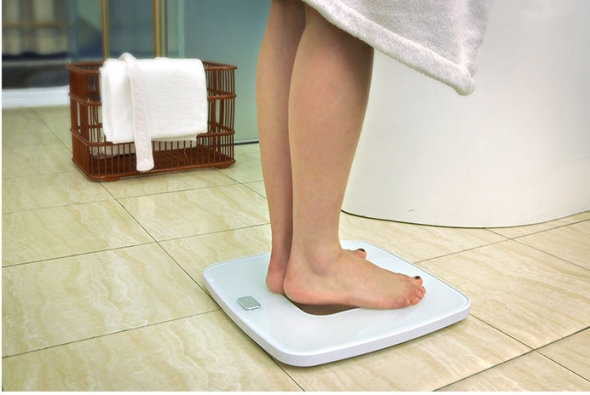 JiCheng鶴影手环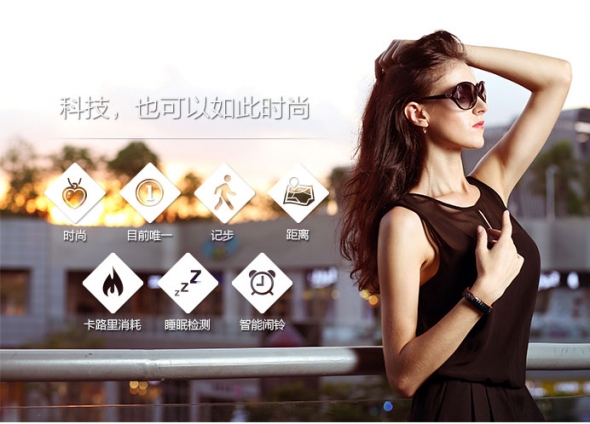 我们为什么需要众筹?
我们专注于智能健康设备研发,我们希望能将更多健康的智能设备融入人们的生活,让更多的人得到科学、健康且符合自身需求的全新智能健康体验
,将中国元素与西方元素相结合,创造民族的、世界的时尚品牌,站在国际的舞台上,得到全球用户的关注和认可。

众筹期间我们会与大家在多个联络渠道保持沟通,同时随时更新项目进度和状态。此次众筹所得资金将全部用于产品生产、改进及后续产品的开发。
因为您的支持,将会帮助我们在智能健康设备的创新之路迈开一大步。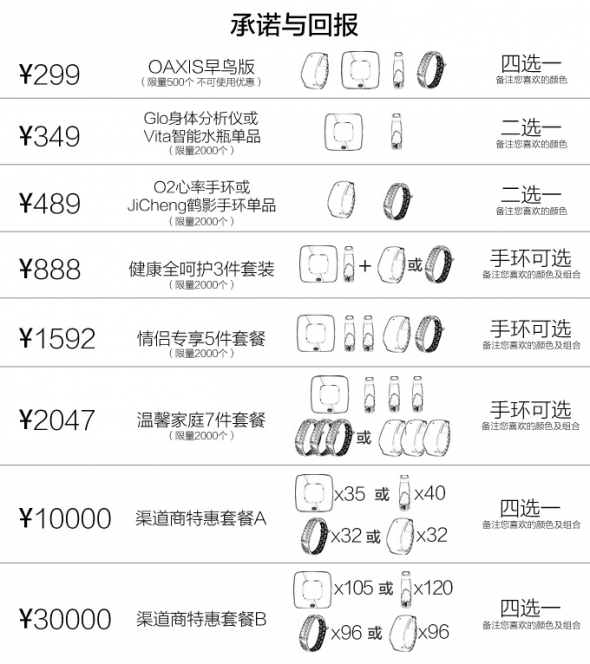 The OAXIS Wellness Team
The OAXIS Wellness line was created by the same team that launched the successful campaign for Star.21 fitness band on Pozible.com last year. Building on the success of the last campaign, OAXIS brings four more products to enrich the LifeBalanz ecosystem.

OAXIS was founded in Singapore, with offices in Singapore, Shenzhen, China and City of Industry, California. OAXIS focuses on the design and development of smart consumer electronic products. Founded 2010, OAXIS has received 28 international and regional design awards, including five IF Design Awards and two Computex Design & Innovation Gold Awards.

At OAXIS we believe that smart technology should be integrated harmoniously with daily lives. We strive to design and refine each detail to achieve design excellence in every product.

We aspire to be a leading provider of innovative consumer electronic products in the global market, leading in the development of cutting edge technologies and creating great consumer experiences with fashionable innovative products that inspire you.

Read more about OAXIS Products at www.oaxis.com
Why We Need Your Support?
OAXIS is focused on the design and development of smart wellness products. We hope to bring smart wellness products that integrate seamlessly into your daily lives, helping more people experience and lead quantified and well-balanced lifestyles.

During the crowdfunding campaign, we will work to continuously communicate with the backers to gather feedbacks and ideas as well as to provide updates on the development and production progress. The funds raised through the campaign will be used to fund the production and the continuous improvement of the products.

Your invaluable support will help us move towards building more innovative wellness devices for the future.
我们的团队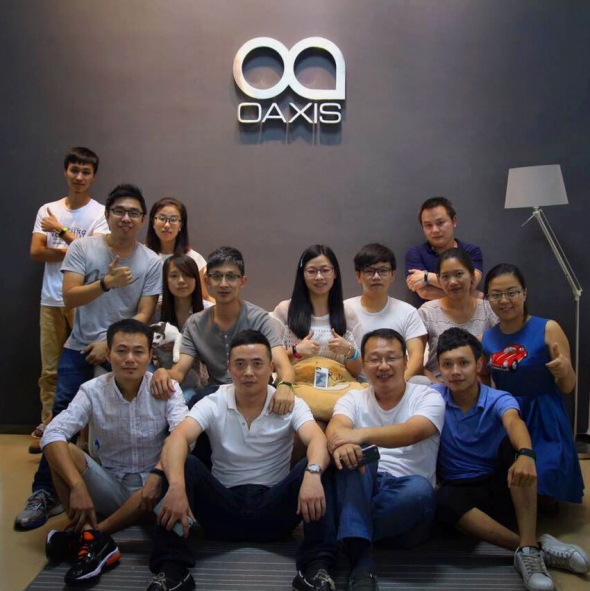 当你看到团队照片的时候,也许会觉得似曾相识。没错,我们就是去年
pozible明星众筹产品star.21智能手环的研发团队。在这里,感谢每一位曾经关注、支持我们的伙伴。今天,OAXIS 团队再次登上国际的舞台,请相信我们。

我们是一家创立于新加坡,现坐落于深圳的智能硬件企业。从创立至今,我们荣获了
28项国内外大奖,其中包含26项产品创新设计大奖以及2项设计金奖,创新设计奖中就有5个IF设计奖。

我们认为:智能,更应该贴近生活。我们专注于产品的细节设计,将每一款产品都赋予足够的设计美感,力求创造出独一无二的产品。
我们的愿景是成为全球消费类电子产品的领导者,引领电子科技的未来,创造出让用户眼前为之一亮、足够震撼的科技时尚新品。从看到它的第一眼,你就心动了。
项目研发进度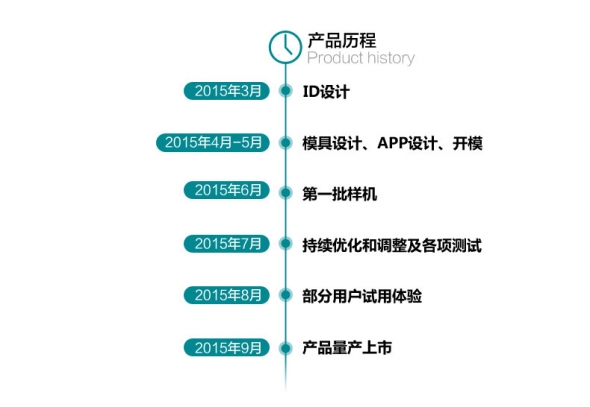 联系我们
在众筹期间,您可以通过以下方式与我们保持联络!
官网:
http://cn.oaxis.com
新浪微博:http://weibo.com/oaxis
技术支持论坛:http://bbs.oaxis.com
客服电话:400-995-3335
微信公众服务号: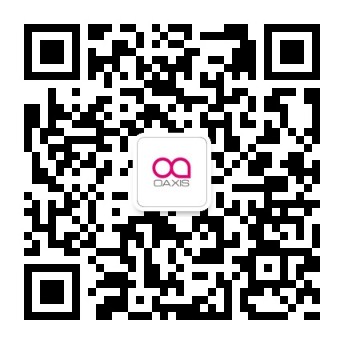 We started looking at some common misunderstanding and mistakes:
Eight Glasses of Water Rule
Eight glasses of water each day is a general rule of thumb. Our hydration needs vary based on various factors including age, gender and weight. External factors including climate and activity level further influence our hydration needs. OAXIS aims to help you quantify your hydration needs more accurately.

Early Weight Loss Success
Most of us are mislead by the weight we read off the scale and mistake changes in weight as a sign of success in our weight loss efforts. Initial weight loss is more likely to be the result of water loss than fat loss, resulting in rebounded weight gain after a celebratory meal.

Faster, Further, Longer
Are faster, further, longer runs more effective for weight loss? The most effective workouts take place during the aerobic phase, in which the targeted heart rate is at the 60 -80% of your maximum heart rate. Everyone's target heart rate zone varies, thus it is critical to keep track of and maintain a steady heart rate in the aerobic phase.

Too Much of Something
Overexerting and pushing yourself too hard to reach unrealistic training targets could do more harm than good for your body. Determining the right amount of physical activity and intensity for your workout is important to optimize your efforts.

It's Time to Meet The New You.
A fit and healthy body is achievable by anyone, though it takes hard work and perseverance. The OAXIS Wellness Line's holistic approach considers the interplay of your hydration, fitness activities and various health matrixes. Together with the LifeBalanz app, the OAXIS Wellness Line takes the guesswork out of wellness, helping you make sense of your journey to a well-balanced lifestyle.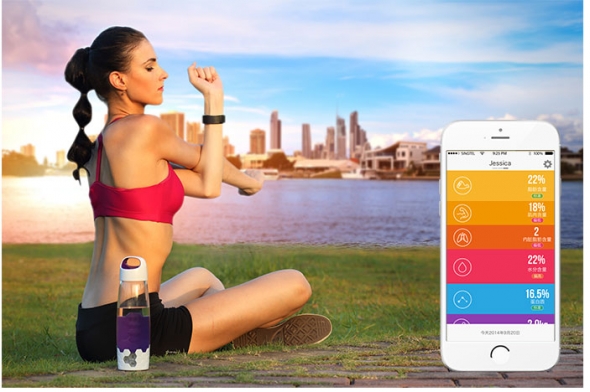 Help Us Spread the Word
科技与时尚首度碰撞,给你最强的视觉冲击
与时装品牌JiCheng首度合作,巧妙将光线透过仙鹤折射出优美而灵动的影态融入手环当中。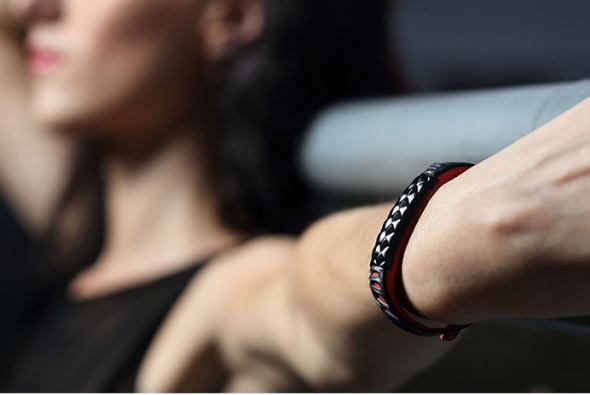 古典与摩登,简约而精致
采用双色注模设计以丰富鹤影的纹理,在表带的内部设计中将靛蓝花布元素通过摩登的黑白反转片效果进行最自然的展现。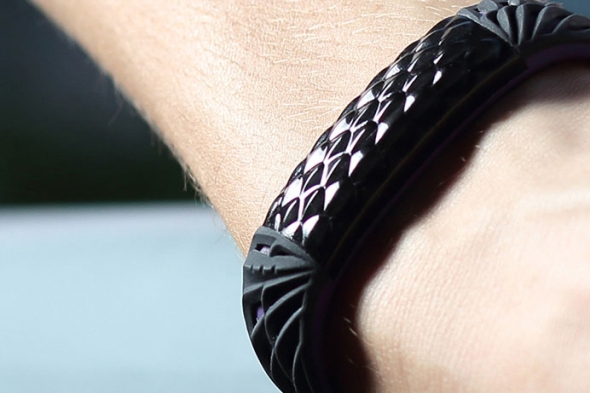 全天活动追踪
记步、距离、卡路里消耗、全天追踪,呵护一整天的你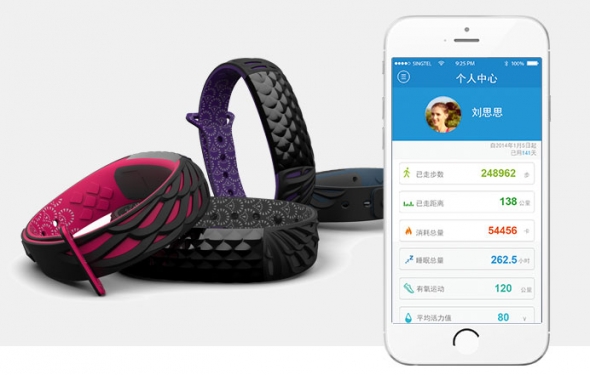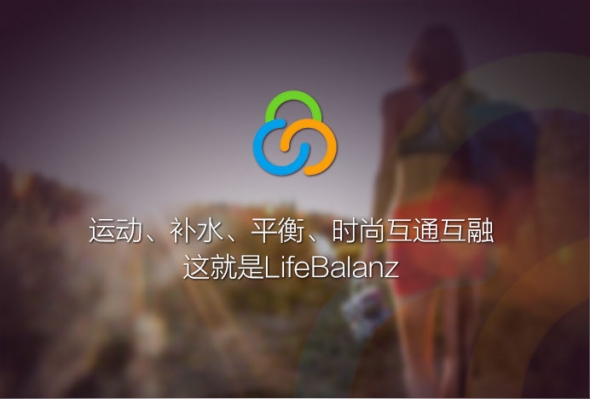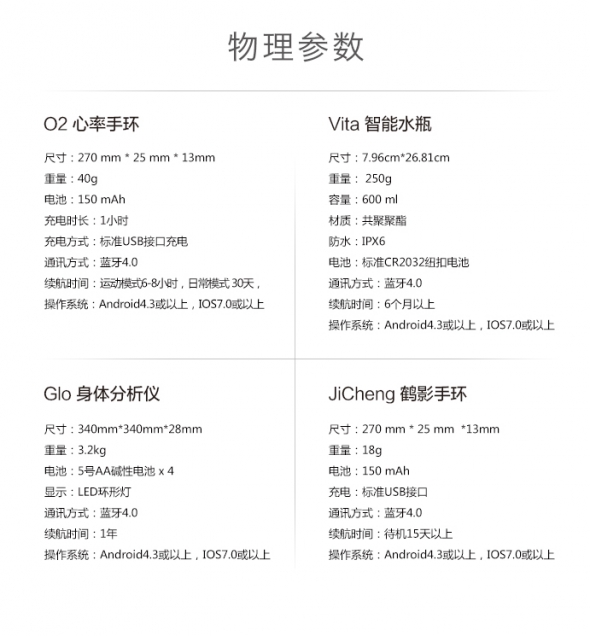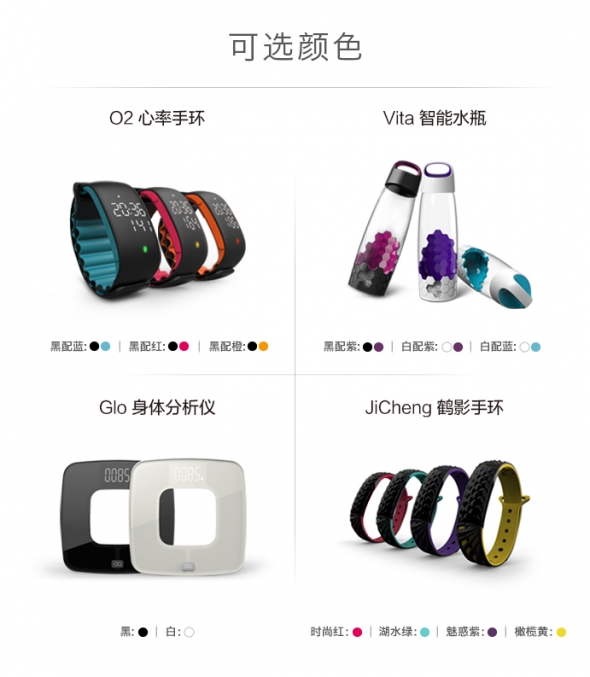 How The Funds Will Be Used