Well friends, it's been a long, long four years, and as I approach the finish line of my PhD one thing is certain: I wouldn't have made it without the your support and friendship to keep me sane, happy, and supplied with stimulating conversations and the occasional charitable beer or soy flat white!
My thesis looks at our experience of architectural space (i.e. Space Doctor!), and I've finally finished my thesis document - 47,000 words illustrating the contents of my brain, with some cool pictures and the hippest philosophers thrown in. It looks something like this: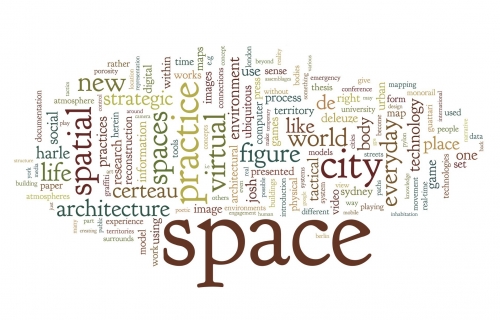 Now, the final "examination" is in the form of my PhD exhibition.
In these four years I've managed to maintain my health, but not really my social life or my bank balance, so I'm looking to you superstars again to help me out. The exhibition will not be cheap, but there there'll be a bunch of really cool works there. This campaign is a fundraiser for materials and supplies for the exhibition. I'd also love to hear from you if you are also poor but can lend a hand painting and helping in the install and/or de-install!
The exhibition shares the its title with the thesis document - Emerging Topologies - and is a collection of strange maps and tours through space that form the practice component of my research and work with the written document. Here's the send-out description to give an idea of the themes:
All stories are travel stories.

The spaces we inhabit are becoming progressively more legible through ubiquitous access to Google Maps and GPS navigation, introducing new types of travel story and new types of space. Emerging Topologies explores the shifting landscape of a city experienced through mobile mapping technology, and sketches out its own improbable paths through the shadows.

Informed by his previous research degree in Computer Science, Josh Harle has created a series of software tools to map, scan, and visualise the city in contingent, poetic ways, in spite of the rationalising imperative of geo-locative technology. The works tell tales: compiling unreadable maps of journeys through strange cities, and taking playful, winding trips across the smudged face of the reference map.
Some of the exhibition costs:
$1200 for the printing of the composite paths, printed and cut in self-adhesive vinyl.
$300 for photo-emulsion paint, and
$500 for wood to make the monorail pylon.
$350 for professional documentation of the exhibition (the photos will be incorporated into the thesis)
$500 in 3D printing.
$400 in paint to get the gallery wall to black, and back to white again.
I'm also using the reward system as a way to share my written thesis: I know a bunch of you have said you are happy to pay for a copy of my thesis, so I have sourced an online printer that can print it in good quality at a reasonable price. I'm super-excited about getting it printed.
Here are some examples of works that will be in the show: with your help, it's going to be awesome!
Josh
Some images of works:
Monorail model with actual graffiti laser-etched on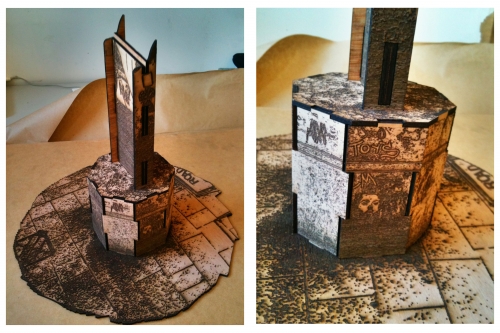 Composite path reconstruction through Berlin (with scale indication)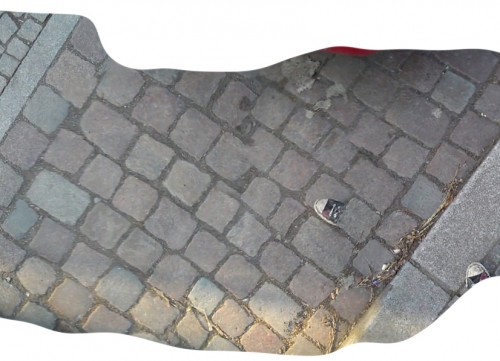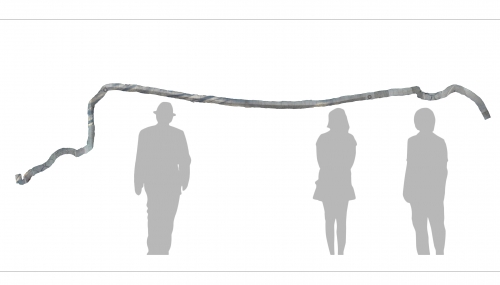 Interactive Video Work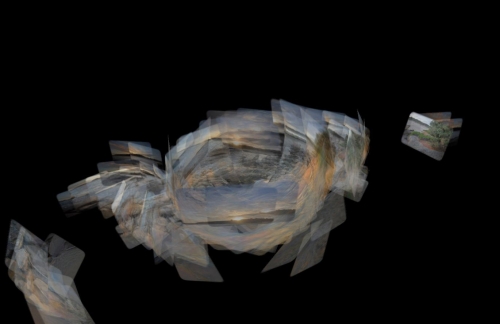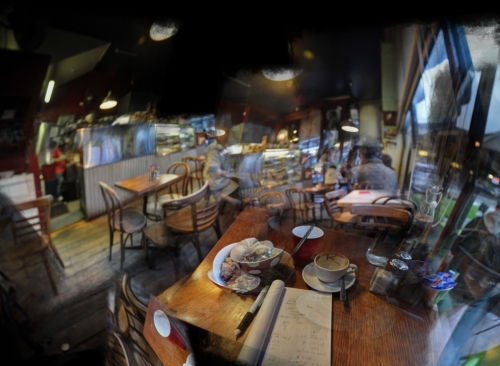 Photorealistic, playable game-environment of the gallery space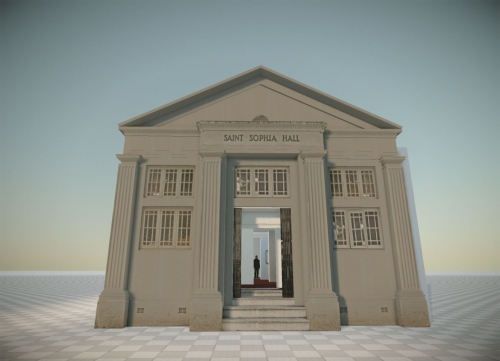 Scanned and 3D-printed models of city relics