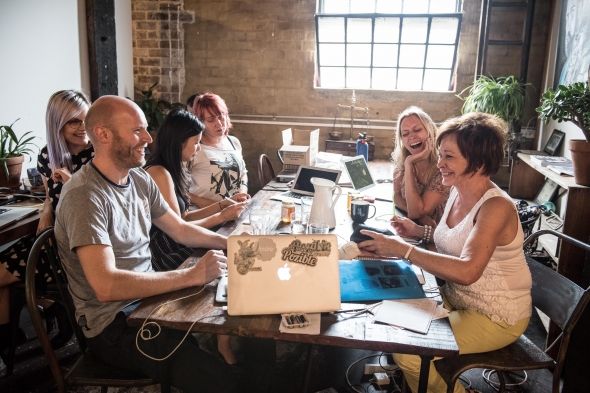 The new space is for you to make your own. It will offer the comforts of home, the perks of a cafe and everything to be productive, with no distractions. No huge financial commitments or complicated processes, you'll be able to just drop in, grab a good coffee, eat something healthy and work as long as you need to.
For those looking to settle in we also have permanent desks, dynamic office spaces and private meeting rooms.
Our expert team has worked hard to design spaces that encourage collaboration, host engaging workshops and dynamic events. If you have a skill that you want to share, we have the space and the community eager to learn.
COMMUNE
allows freelancers and start-ups to keep the creative freedom and independence they love whilst having the backing of a collective and experienced force. We have a network of industry experts to turn to for ideas and to collaborate with on projects.

We are offering free co-working Hot Desks this month for you to try the out space - get in touch to book a desk: work@thecommune.co
Meet the Founder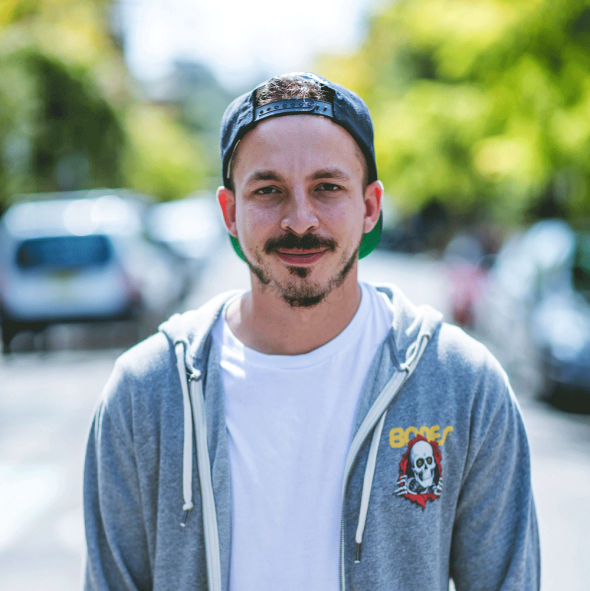 "Three years ago I was working a design job in Melbourne when my father passed away tragically. I moved back to Sydney to be closer to family but found myself really struggling to find work and make ends meet. I was alone, working from home, finding it hard to stay motivated and keep my sanity. In my last ever job interview the director encouraged me to start my own business. I felt too young and inexperienced but it stuck with me and before long I had set up my first desk at a shared office in the city. I immediately felt the benefits of working there over the isolation of home.

But, I quickly began to feel the lack of collaboration and support within the industry. I remember a particular instance where this girl in my office was looking frantically for a graphic designer, ringing everyone she knew and there I was sitting behind her struggling for work. It was then that it really dawned on me that there needed to be a big change.

One night I had a dream about an old warehouse with a big roller door, exposed brick, industrial look, with a bunch of creatives working with a collaborative and community vibe. I woke up and said out loud, "it will be called COMMUNE". It's been almost 3 years since we opened. I feel so privileged that COMMUNE has become a vehicle that has touched the lives of many, as a platform of support for creatives and a hub within our local community.

We have been proudly self funded since day one. No government grants or investors. Every dollar made goes back into the space and enhancing what we can offer our members. We've pulled together 70% of what we need and are launching this Pozible campaign to raise the last funds needed for the new expansion. We've taken everyone's feedback and everything we've learnt to take things to a whole new level never seen before in Sydney.

We're not just building a new space, we're redesigning co-working."

Join us.
Become a COMMUNE Founding Member.
Be Part Of Something.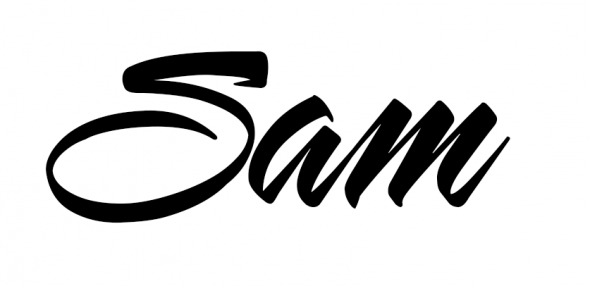 Sam Ali, Founder

Become a Founding Member.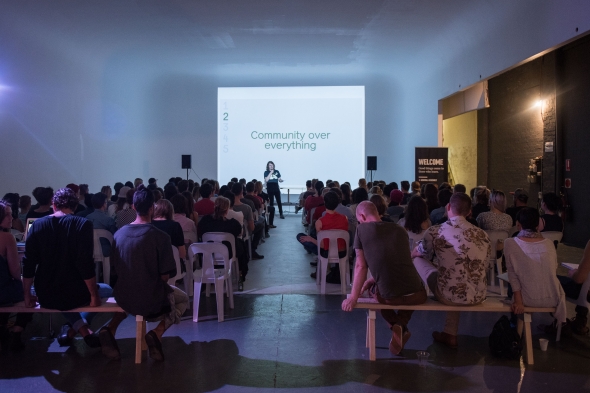 COMMUNE is Sydney's co-working space for the creative industry. After almost 3 years, we've grown out of our little warehouse in Newtown and we're creating something new. This next initiative builds on COMMUNE's pioneering vision to redesign the work culture amongst creative freelancers, small businesses and entrepreneurs.
But we're not just asking for your help, we want you to join our growing community and become a COMMUNE Founding Member. All of the rewards have been built around getting you first dibs on the new space.
We want you to be there with us on day one when we open.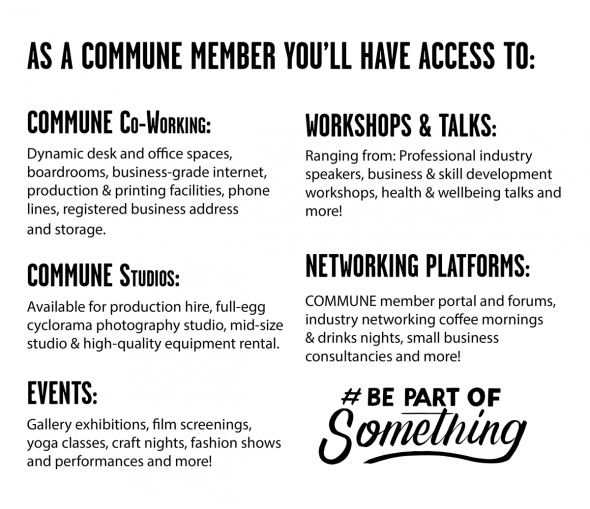 Every contributor gets their name on our Founding Member Honour Board hanging in our new space.

Get Involved and pledge now. We are crowd-funding for the last 30% to get us through to opening day. Help us reach our target. Check out the rewards, there is something for everyone.
Then, join us at our Founding Member Opening Party, with amazing food, drinks and live music. You'll get the first chance to explore and enjoy what you've helped build.
Join COMMUNE.
Be Part Of Something.
Founding Member Rewards
All Founding Members Receive:
- 2 x VIP Opening Party Ticket. Includes free food and drinks.
- Your name on the COMMUNE Founding Member Honour Wall.

*All rewards include GST
How The Funds Will Be Used
The fit out is so important, the furniture, the staff, the software to drive it all. It all adds up and we want to do it right. Take advantage of our discounted rewards.

We don't want to give too much away about what's coming next, but know your contribution as a COMMUNE Founding Member will go towards:

- Interior design and fitout of the space
- Furnishings
- IT upgrades
- Dynamic meeting rooms
- User-friendly workshop spaces
- Industrial kitchen fit out
- Extra storage systems
- Software systems
- Security systems

And more services and facilities that will make it easy for you to be creative and productive in the healthiest way possible.
Be Part Of Something and help us make this dream happen.