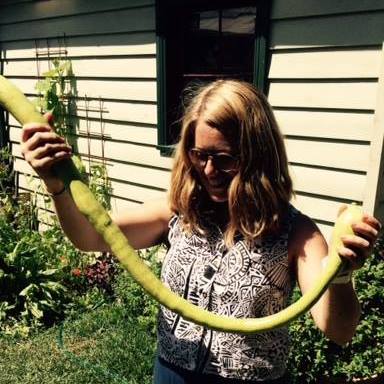 The Youth Food Movement is a national volunteer led organisation committed to fostering a strong desire in people to care about where their food comes from.
We want to show young people their future in a fairer food system, whether that's as eaters, food producers or entrepreneurs.
The food system should be easier to understand and so we want to provide a place where young people feel empowered to enquire into where their food comes from, be connected to those responsible for producing it and ask how we can continue to eat for a sustainable future.
Support us to launch in Melbourne!
Melbourne has an amazing community of fair food advocates and we want to participate in the conversation and open it up to new audiences.
Sydney and Brisbane have both shown us how successful the Youth Food Movement can be, and the way we see it, Melbourne is long overdue.
Help us start up YFM in Melbourne and join us in celebrating the launch.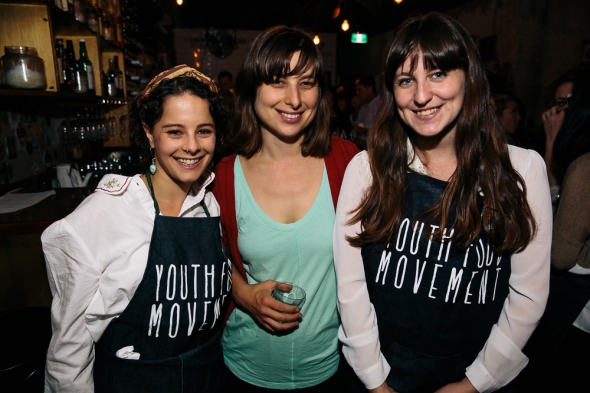 We're starting off with a bang by presenting a Reel Food Night.
Reel Food Nights are YOUR platform to come and learn more about the way food works, how things are changing and to hear it directly from the change-makers.
It's a one-night only, pop-up bonanza with a food-film screening and expert panel discussion; an evening of interaction at its finest that calls upon a curiosity of mind for the Q&A session and creates a direct line of dialogue between audiences and the people who are responsible for getting their food to our tables.
But it's not all chit-chat! We're making sure you'll get a chance to sample the wares of Melbourne's finest producers, have a few drinks and socialise with some fellow food minded folk.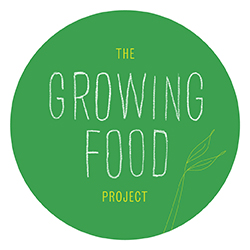 The Growing Food Project is a short documentary exploring Melbourne's local food movement and community food initiatives, where people are coming together to build local, fair and sustainable food systems.
Written & directed by
Rasha Tayeh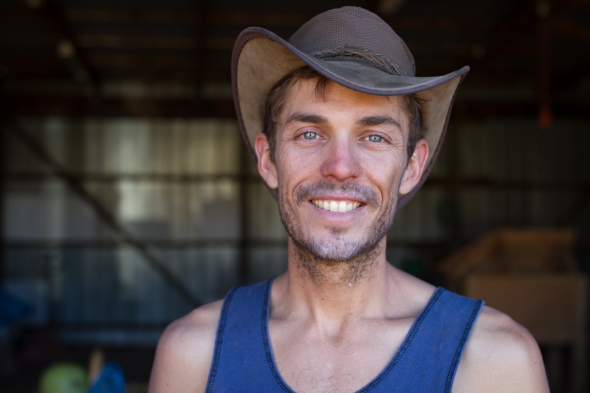 Paul Miragliotta
from Farmer Incubator is working hard to grow young farmers. Farmer Incubator provides upcoming farmers with: fields to innovate in, time to develop, part-time employment and experience, and importantly a pathway to small-scale farming—successfully and independently. They've created a small not-for-profit organisation, which nurtures enthusiastic, but novice farmers, who are (almost, but not quite) ready for farming life. Farmer Incubator are committed to regeneration, revitalisation, and relocalisation of food systems, communities and their environments. They are a real testing ground for new farmers and their proposed ventures into farming. The Incubator aims to get people who are passionate about farming food, caring for the environment and strengthening community—onto the land.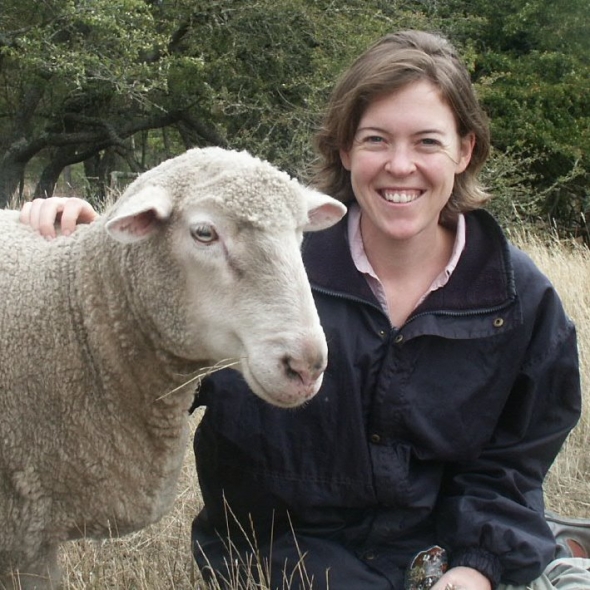 Julie Francis
from Moffitts Farm will introduce the Comfortable Farming system that she runs in conjunction with her parents to produce Wiltipoll sheep, timber and ecosystem services. Moffitts Farm, 60km north of Melbourne, is a regenerative farm - not just sustaining natural resources, but building them. The Comfortable Farming methods used ensure that ecosystem services are protected and enhanced - including carbon dioxide sequestration, provision of quality habitat, delivering clean water into creeks and groundwater, and improved soil health. Julie and her family aim to join- the -dots about farming practice to demonstrate that it can be undertaken in conjunction with high animal welfare and environmental sustainability outcomes, which consumers have a right to expect.
The launch of the Youth Food Movement Melbourne will be on Thursday the 28th of May.
Further guests and speakers will be announced closer to the event.
This event is all about celebrating a community that are working together to change the way we eat and do it for the better. We couldn't have pulled this off without the support of some wonderful people, a huge shout out to our friends at
Farmer Incubator
,
The Diggers Club
,
Grown and Gathered
,
KombuchAID
,
YuMe
,
Caitlin Shearer,
Antra Svarcs
,
Moffitts Farm
,
The Growing Food Project
and the
Mixed Dozen
Rewards for your support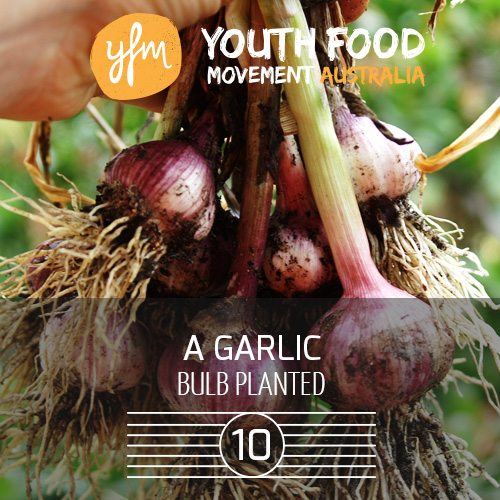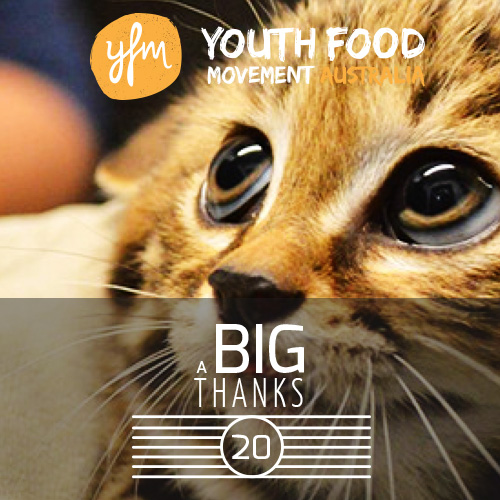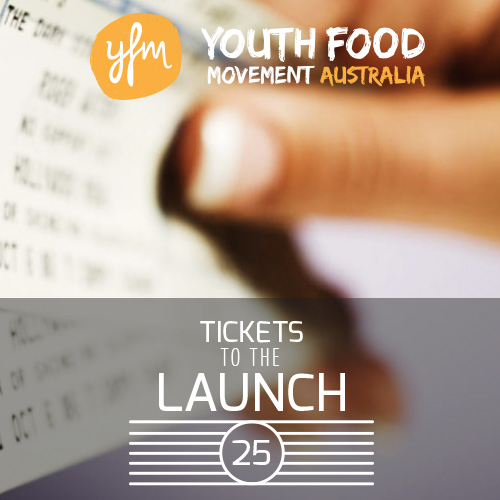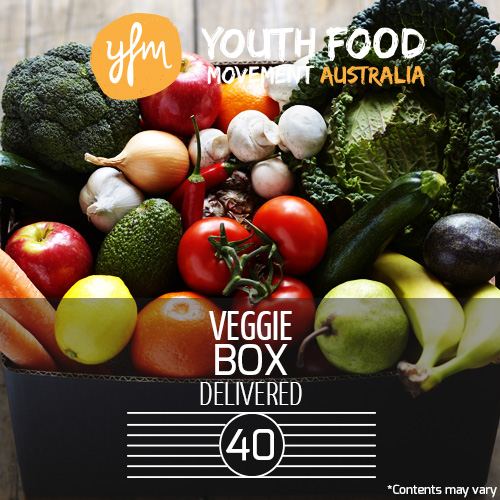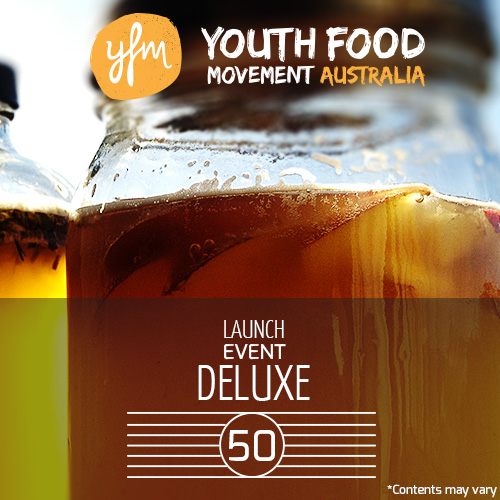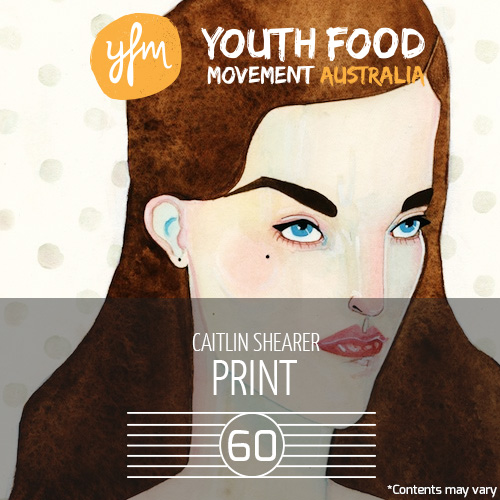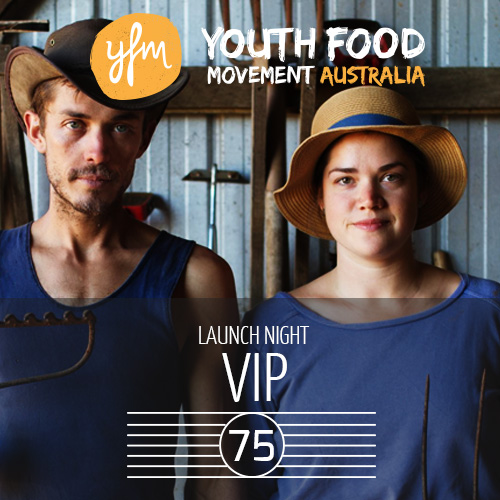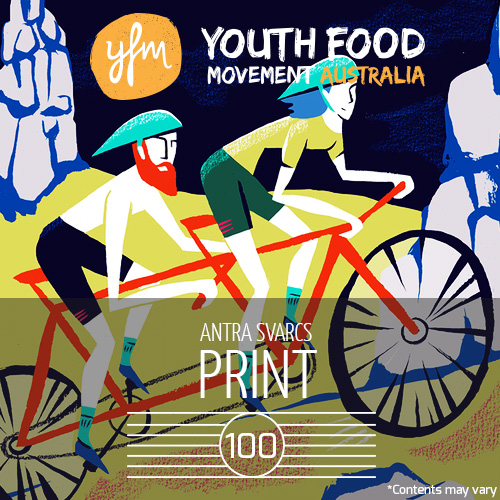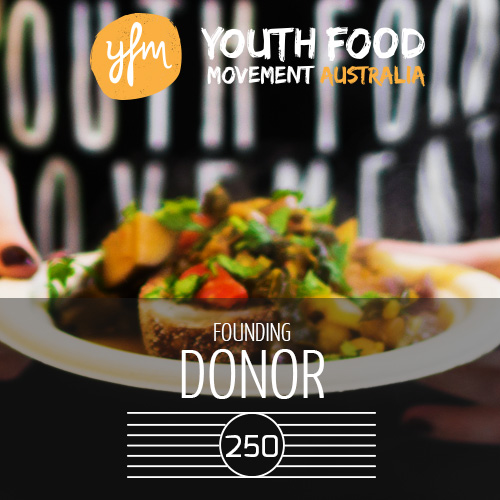 How The Funds Will Be Used
This campaign is to help us launch and some of the money we raise os going to go towards introducing us to Melbourne with a damn fine party - which of course you're invited to.

These costs will be spent on the venue, food, drinks, entertainment and all the little things that go into put an event together.

But mostly we're interested in what will happen after the party is over.

YFM is a grassroots, volunteer-led organisation which is completely independent of traditional methods of funding.

We don't charge a membership fee and it's important to us that we keep our events as affordable as possible, so they are accessible to everyone.

YFM has a knack for putting on awesome events - that everyone wants a piece of - and have a huge social impact and a tiny environmental impact. But we can only manage a couple each year.

We need these funds to keep doing what we do best - but more of it and more often.

We want to build and maintain community, responding to the huge appetite we're seeing for what we do.

As well our members are involved in some really exciting things: they're farming, working in food advocacy organisations and getting involved in amazing food start-ups - these guys are going to be key players in our foodscape, now and into the future, some of the money will go towards helping the Melbourne team connect with producers and other food advocates, to visit farms and learn more about the problems we're tackling so YFM Melbourne can be the best advocates they can be.

The Challenges
YFM Melbourne is a fledgling chapter - and as such, we're feeling our way through things. This means we tackle things with enthusiasm, vim and vigour as well as a touch of blind faith.

But! We have a strong team of amazing people who are a veritable trust of knowledge on anything and everything from event production to farming economics.

And! We have the guidance of our friends in Sydney and Brisbane who have been around the block a few times and are on board to lend a helping hand and a word of advice whenever we're a bit stuck.

Also! Have we mentioned enough times how much we love Melbourne's awesome food community?! This town loves its food, and is bursting at the seams with people who fight hard to make sure we're going to create a better food future.

Last but not least! You guys! We have people out there who want to hear more about where their food comes from, want to eat well and tell everyone about how amazing our food producers are. Join us and we'll be there to help open up food and celebrate its power and magic!