Island Vibe Festival is Australia's premier Soul, Funk, Reggae and Island Culture festival, set on the luscious Minjerribah (Stradbroke Island) in S/E Queensland.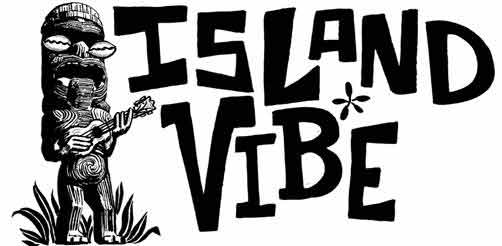 OUR PROJECT
This year Island Vibe Festival is turning 10!! To celebrate our birthday, we have decided to do a few special things ... namely releasing the first ever Island Vibe Compilation pressed exclusively on Vinyl! We are also putting together a Bamboo USB featuring the ENTIRE back catalogue of tunes from our festival compilation series - over 150 great tracks and rare instrumentals from such artists as Easy Star All-Stars, J-Pod, Cornerstone Roots, Lotek, The Black Seeds, Chali 2na, The Red Eyes, Little Bushman, Kooii, Kingfisha, Dynamic Thrills, Dubmarine, Laneous, Georgia Potter, House of Shem, Mr Savona, The Nomad and many more.








The 10 Year commemorative compilation vinyl will feature a 'best of' selection of tracks gathered over the past ten years (and a few spankin' newies) weaving together threads of smooth island soul and reggae, international bass sounds with sublime dubs and rare instrumentals. As usual, the compilation will be selected by Festival Director and head honcho, Señor Rudie (Rudekat Records), with the assistance of legend producer and long time festival compilation co-compiler, Lord Tanuki (aka Paulie B.).
How The Funds Will Be Used
Pressing of 300 vinyls with full colour artwork - $3100
Creation of 250 Compilation Bamboo USBs - $1500
Artwork (Graphic Design and Layout) $1000
Publicity, Promotion and Distribution - $1000
T-shirt Printing (Screen, Materials, Labour) - $1000
Studio Engineering - $1000
Mastering for vinyl - $1400

Total Costs:
$10,000

The Challenges
It's pretty simple - you pre-order your limited edition Vinyl, Box Set USB and/or commemorative T-shirt... We get them made, then we send them to you! You get to be a part of making the Festival's 10 Year Birthday Celebrations something to remember, and you also get your very own slice of Australian reggae history as an epic collectors item.