Real Lust Inc (RLI) is a drama/comedy TV series that tells the story of an online sex doll business whose employees' lives collide in unexpected ways resulting in drama, thrills and cringe-worthy laughs. This Pozible campaign is to raise funds for making the half hour pilot episode.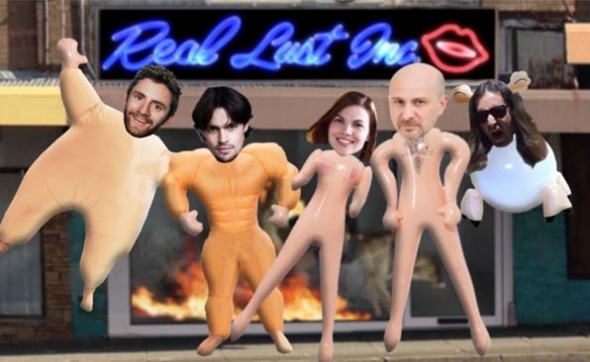 The pilot episode is an outrageous spectacle and has it's own self-contained mini story (spoiler alert: nobody is murdered in the pilot). There are sex dolls (of course), a Gothic rock band, break and enter, and revenge (not exactly a Kill Bill style revenge but revenge just the same). There are a few events that occur in this pilot episode that will have profound consequences later in the series.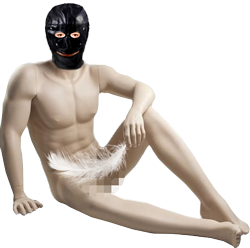 Yes there are a few but that's not what the show is about. RLI is a drama (imagine an indie version of HBO's Girls with a touch of Sons of Anarchy) and is held together by a compelling story that sweeps along the main characters Ivan, Charlie, Veronica, Todd and Omar, all of whom change profoundly - for better and worse. The setting has been chosen because it's novel and unusual, and for very specific reasons that will be revealed in later episodes - but you'll need to support and watch the show :).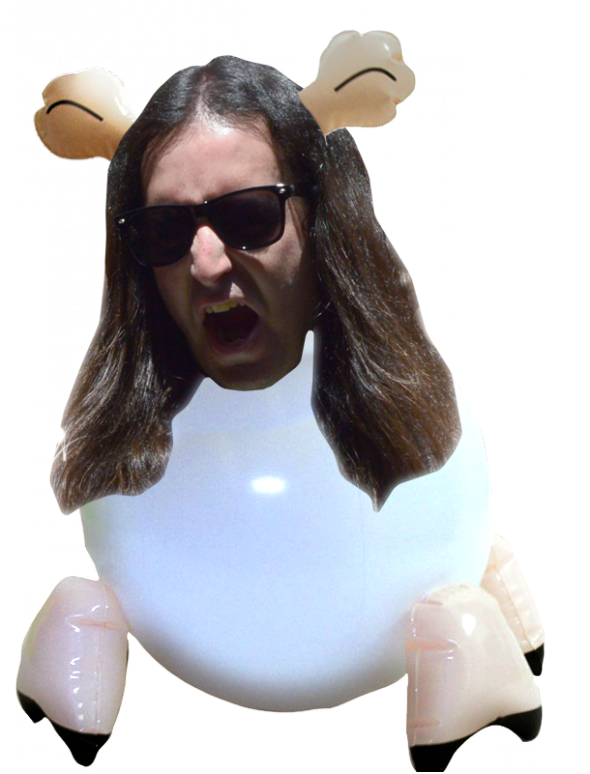 I want to make a quality Australian TV show. Something different to what is on offer. Edgy, funny and touching. This project is all about making the pilot episode and building an audience so that we can go on to make the complete first season (that will be a later campaign. Baby steps).

Following is a scene from a mini episode we filmed during the campaign. The episode is titled "Naughty Girls" and tells the story about a very stressed out Ivan and his mistress Pearl. We will be completing this short film over the weeks following the campaign and if you want to read a sample of the script (to put the following scene into context) you can find it
here.
Real Lust Inc mini-episode "Naughty Girl" scene 2 draft
from
Philip Lemon
on
Vimeo
.

Making 24 minutes of quality TV is a challenge, harder still if you want to make something special that people will want to continue watching. Everyone is volunteering, which allows us to make most of the show, but there are "specialty" props, sets and locations for which we need money. We also want to promote the show when it's completed and this too costs money. People need to know about the show in order to watch it, and hopefully fall in love with it. We really need your support to help the show reach its full potential.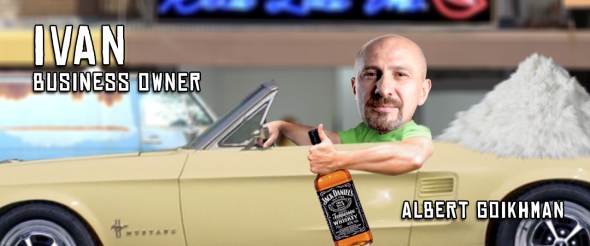 Ivan (Albert Goikhman) - Owner of Real Lust Inc. On the surface he appears to have it all: a beautiful and loving wife, two gorgeous girls and financial success. The only thing Ivan doesn't possess is self respect. He's made some dodgy deals with bad characters to get where he is and now he's trapped. The legitimacy and community respect he so desperately craves seems unobtainable. Ivan smothers his unhappiness with a mountain of booze, drugs and illicit affairs. He's in a downward spiral and needs to pull up or he'll lose everything he holds dear.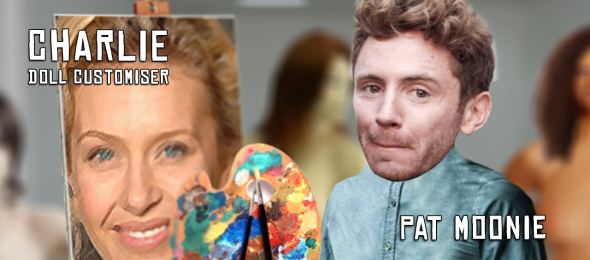 Charlie (Patrick Moonie) - Doll Customiser. Charlie has a dry wit, an artistic soul and struggles living in the real world. He's talented and dedicated (obsessed really) but hasn't managed to make a living from his art. After being kicked out by his girlfriend and financial supporter, Real Lust Inc is a last resort for Charlie to do something creative and get paid. He's got some family issues with a homeless Dad and a burly Police Sergeant step-dad who doesn't get art, or Charlie for that matter.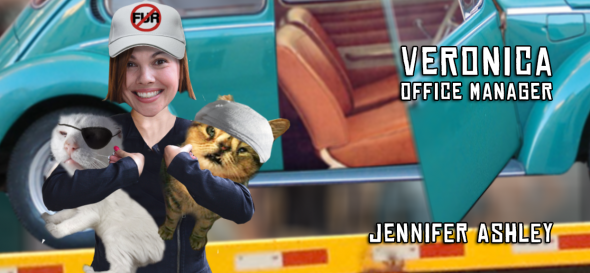 Veronica (Jennifer Ashley) - Office Manager. Warm, vibrant, caring, a little invasive perhaps. Veronica is a psych student who wants to rescue - everyone (with perhaps the exception of Omar, who she despises). She fosters abused cats, she volunteers at a mental health facility, and she's trying to save Ivan - from himself. There are some serious skeletons in this good girl's closet and it may be she's a living example of coming back from the brink.

Todd (actor Ben Mathews) is Real Lust Inc's delivery driver. Homeless and living out of his panel van, Todd gets a small living allowance from his semi-senile grandma in exchange for playing in the Christian heavy metal band "Brother's of Chastity". It turns out Todd is two-timing the brotherhood by moonlighting with the death metal band "Sex Slaves of Satan", musos that live what they sing. Todd is an easy going guy who seems to attract bad juju. The "Brothers" might not be as pure or chaste as they appear and his devil worshipping, sex-fiend band mates might be the least warped people Todd knows, and the only people who can save him.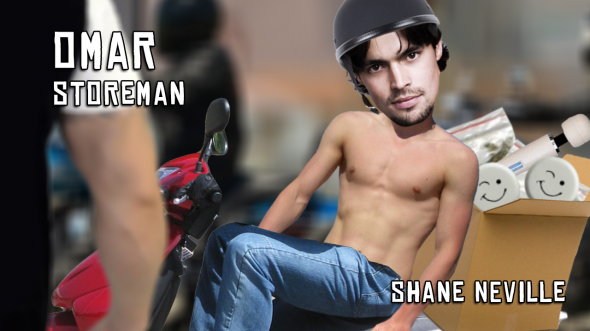 Omar (Shane Neville) - Store Man. Man-grooming, drug-dealing smart-ass. Omar is the runt of a family of outlaw bikers who has honed his comic skills as a way of surviving a brutal father and thuggish older sibling. His mother adores him and thinks he should be a movie star. His father thinks he's useless and soft (harsh but probably fair). Omar would rather get an apprenticeship but his family loyalty ensures he stays put in Real Lust Inc where he fulfills a vital task that has nothing to do with sex dolls.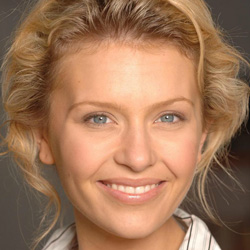 Melissa (Katharine Innes) - Charlie's Ex. Smart, ambitious and moving on. Charlie has put her on a pedestal and his constant daydreaming about their fantasy "reconciliation" keeps distracting him from his job and landing him into trouble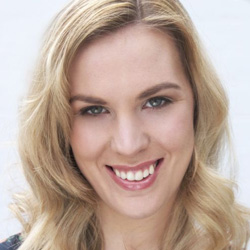 Gothic Princess (Renee St Clair). Mysterious metal groupie and love interest of Todd. Run Todd! Run fast, run far.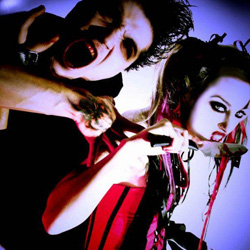 The Creptter Children. The gothic band who answer the call and aid our drunken heroes on their quest of revenge against Ivan.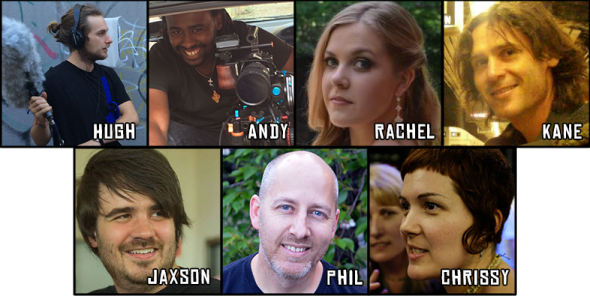 Philip Lemon - Director, Writer and Producer (until we choose a producer)
Jaxson McLennan - Director of Photography
Andinet Teshome - Director of Photography
Christina Hogarth - 1st Assistant Director
Brenton Rice - Sound Technician
Hugh Palmer - Sound Technician
Kane Richardson - Runner
Rachel McLean - Makeup Artist
A tribute to our supporters thus far!
We're off to a good start so I did a little tribute to thank our supporters after the first four days! More of these to come so hop on board if you want to be immortalised in animation!
Thank you to our latest supporters for Real Lust Inc Pozible campaign
from
Philip Lemon
on
Vimeo
.
How The Funds Will Be Used
All money above and beyond the target will be used for marketing and preparation for the second episode - which will be as equally awesome as the first :)
Props and sets - $5000
Catering - $500
Insurance - $1200
Marketing - $2000
Equipment & venue hire - $1300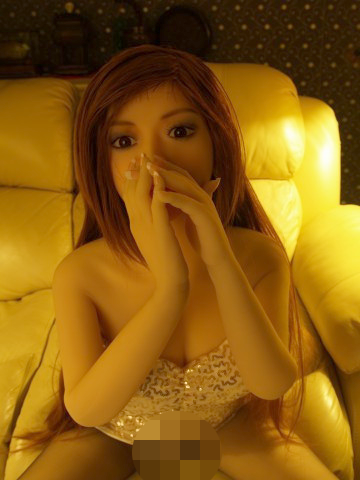 Silicon doll "Alice" was super excited to win the role of "Doll in box on floor".
Unfortunately for Alice her inability to deal with her new found fame resulted in a drinking habit and subsequent visit to rehab.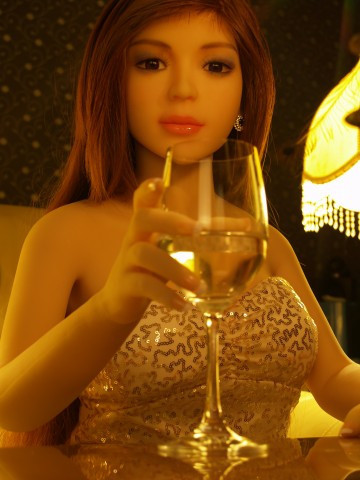 Our thoughts are with you Alice. Get better soon.
The Challenges
Everyone participating in this project is a volunteer and as such we have to shoot around people's paying work. We have mitigated this as much as possible by establishing a pool of volunteer crew members so we have backups in case people cannot make particular shoots.

I am producing animated storyboards for each scene so that we know exactly what we are aiming to achieve for each shoot: no ambiguity and no time creating shots that we will not use.

Getting an audience for the show will be the final challenge and perhaps the most difficult. Ideally we would like a TV network to pick up the show so I will be using contacts and cold calling to try and find someone to take it on. In the event that a network does not take the show on, we will stream it via a multi channel network and get sponsors and/or online advertising to generate revenue for the next episode. We will use a mixture of social media and online advertising (with money from this campaign) to attract people to the show.