Help make our project become Australia's first road-registered solar powered sports car.

Sunswift's eVe is the smart, sleek, solar-powered sports car that leads the way for the sustainable transport solutions of tomorrow. It is our aim to make our solar car, eVe, the 1st road legal solar sports car in Australia, and to prove that the technology is both viable and competitive with conventional petrol-fueled transport.

Built for speed and style, she recently broke a world land speed record, smashing the previous record set 26 years prior. It's no easy feat, so help us get eVe road-registered and join us in our race towards a sustainable future!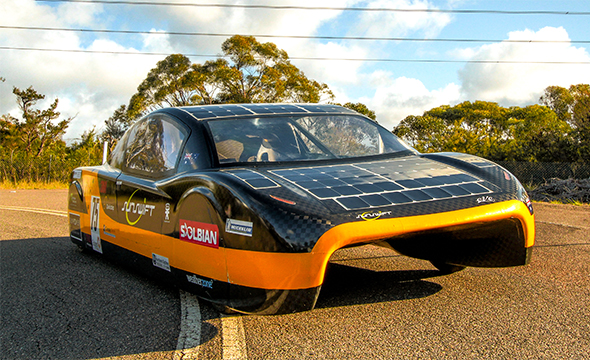 Make a pledge today and receive some of our amazing rewards. Alternatively, if you'd like to support our team you can donate via our website donate page, which is tax deductible. This will count towards our crowdfunding target.

eVe's becoming road legal?! Tell me more!
As early as March 2015 we want our car, eVe, to be Australia's first fully road legal solar-powered sports car. We hope to show that a group of students can build a practical solar sports car using existing technology, challenge current notions about renewable energy technology, and shape the way for a clean energy future.

eVe is no longer an environmental pipe dream. She is a practical, stylish solar-electric sports vehicle which functions as a regular car. She is the sports car you always dreamed of buying with the benefits of zero fuel consumption, zero emissions and the ability to recharge herself for free!



Who exactly are Sunswift?
Sunswift is a student-led project run through the University of New South Wales in Sydney, Australia. The project first began in 1996, and eVe is the 5th generation solar car produced by the team. All of the work we do is completely voluntary on top of full-time study and part-time jobs.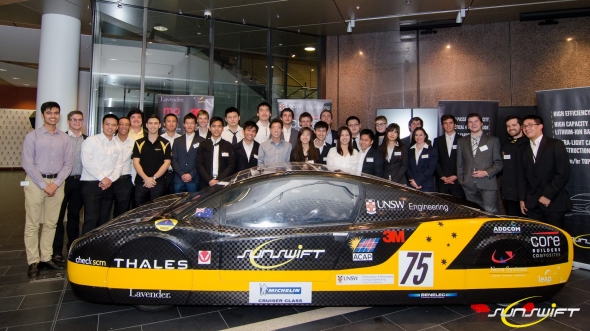 We've had a pretty successful run this year in the spotlight, and our plans for 2015 are no different. A few articles on our successes include:
-
This car may be the first road legal car powered by the sun – Washington Post
-
UNSW Students Smash World Record - SMH
-
University of NSW students drive solar cars into the record books – ABC News
And check out our website's
Media Page
for many more articles and videos.
Why do we need your help?
eVe has been a fantastically successful race car. However, for a car like eVe to become the future of sustainable transport she also needs to realise her potential as a practical consumer vehicle.
For any car to be allowed to drive on Australian roads they need to adhere to the Australian Design Rules, among some of the most rigorous standards in the world. Never before has a solar car been constructed to such high standards. To do so, we need to radically upgrade her internal components to that of current commercial cars. Upon completion, we will have a car which is not just a superstar on the race track, but also one with the safety and practicality expected by Australian consumers.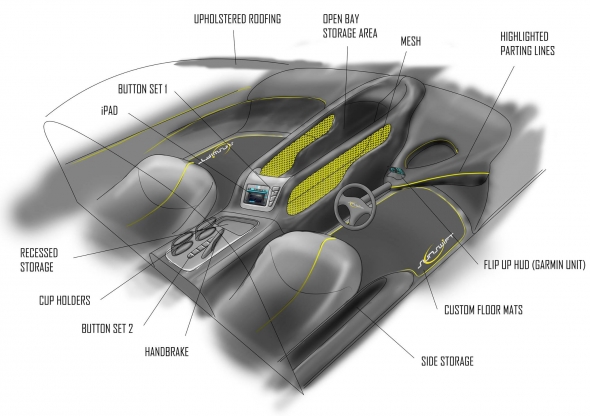 You'll be funding one of the most exciting engineering projects in Australia, and also helping to support young Australian engineers with a commitment to sustainability and renewable energy technology.
If you'd like more information
If you would like to find out more about us check out our
website
,
Facebook
,
YouTube
,
Twitter
and Instagram!
Here's our latest TV feature story by ABC News' "The Business":
And here an excellent after-movie of our World Record attempt by CAMS (Confederation of Australian Motor Sport):
Solar-powered? Surely that can't go very fast.
Actually, this car recently broke a world speed record for the fastest long-range electric car. Averaging 107km/hr for the 500km distance.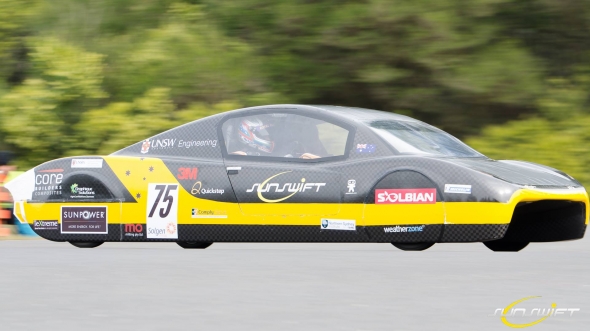 Does having solar panels on your car mean you don't need to refuel?
Sunswift's solar sports car, eVe, never needs refuelling. That's because the solar panels on the roof feed directly into the battery, so as long as the sun is shining you can forget about filling up. Which means you'll save time and money to do more of the things you love! In fact, 5 hours charging on a sunny day gives us 160 km of range!
What about when the sun is down, can you still drive eVe?
YES! This car is designed to travel for long distances, even at night. That's because the high-efficiency lithium-ion battery pack allows you to travel for at least 500km without sunlight on a single charge. So you won't have to worry about running out of fuel ever again!
We're Not Done Yet!
How The Funds Will Be Used
There are many improvements and retrofits we need to make on the car to adhere to stringent road legal requirement.

These include:
- 21st Century crash safety protection ($10,000)
- Upgraded lithium-ion batteries for further range ($15,000)
- Electrical Safety Improvements ($15,000)
- Headlights, Windsreen Wipers, AC, and demisters ($10,000)
- Upgraded braking and suspension systems ($20,000)
- Retrofitting the interior for commercial standard of comfort and ergonomics ($6000)

We're almost there, though your support will make it all possible.