Smartphones are connecting people like nothing before them. A smartphone is no longer just a phone, but a hybrid of devices - and increasingly, the most common way to interact with the world. But our growing screen-intensive habits are hard to be satisfied on phone-sized screens.

Enter the Phablet - phones sized halfway between a regular smartphone and a tablet. Reuters called 2013 the "Year of the Phablet." In 2014, noting that phablets had overtaken laptops and desktops in global sales, The New York Times said "phablets could become the dominant computing device of the future — the most popular kind of phone on the market, and perhaps the only computer many of us need."

But not everyone wants to carry a brick-sized phone around. And even phablet users will often find the size of their screen limiting - for instance, when watching video media with friends. We all want bigger screens for increased impact, better media consumption and for sharing.

The ADAYO was born to deliver a bigger picture for the smartphone - a

palm-sized mini projector designed to share content stored in smartphones or the cloud anytime and anywhere. Let's see how it makes that happen.
Technical Specifications
Dimensions: 4.5''x3.0''x1.3'' (114*78*33mm)
Weight: 140g with battery
Projector technology: Texas Instruments DLP®
Lamp: RGB LED, life span over 20,000 hours
Brightness: 50 ANSI lumens
Conformity: 80%
Image size (diagonal): 15''-60''
Projection distance: 1-10 feet (0.5 to 3 meters)
Resolution: Native 854*480
Contrast ratio: 1000:1
Aspect ratio: 16:9
Focus: Manual
Offset: 100%
Audio: 2W*1, 4Ω
Power consumption: 11watt
Input: HDMI/MHL, microUSB(DC)
Battery: Built-in, 1700mAh, 7.4V.
Power supply: 5V/2.5A (transformer AC 100~240V, 50/60Hz)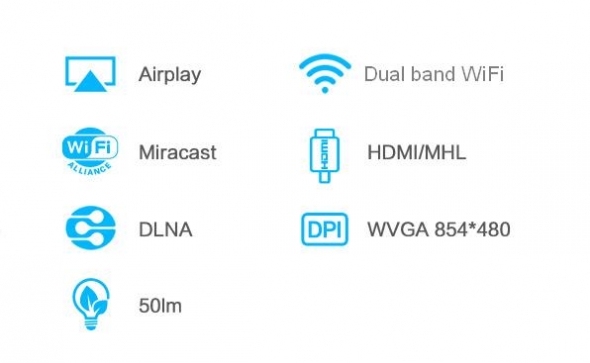 ADAYO华阳手持投影仪P2 与您携手跨入大屏时代
我们在不断地追求大屏
手机屏越来越大
为什么需要大屏幕呢?
如果屏幕太小,看久了我们的眼睛、脖子、手臂都会感到不舒服,想要分享一下,也很不方便

所以手机屏幕在不断变大,快赶上平板了
但是,还能再大吗,大了还方便携带吗?
如果和电视一样大,怎么携带呢?

带着这样一份对大屏、便携、快乐的追求
为了解决这些问题
Adayo P2手持投影仪——诞生了

接下来,看看它有什么神奇之处吧!


来自鹅卵石的奇妙遐想
经过大自然千百万年的孕育,鹅卵石才呈现出今天的美丽和顺滑
我们赞叹大自然的鬼斧神工,喜欢这种精雕细琢的精美
我们喜欢融入大自然的感觉
无拘无束 自由 快乐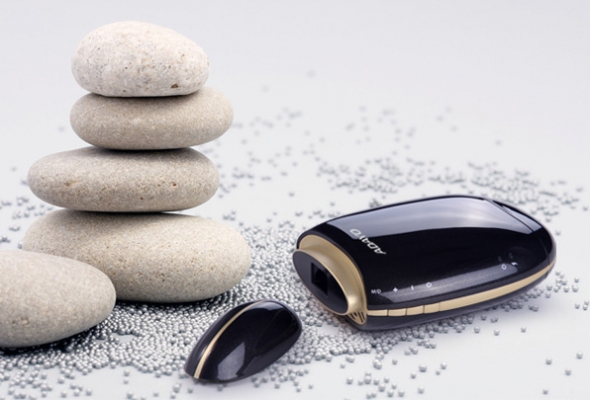 P2 带来的是不一样的生活体验
摆脱了小屏的束缚,一样的生活 但不一样的感受
分享
每次朋友聚会,总是想分享一下以前的照片,分享一下自己的幸福和快乐
但是一个小小的手机,大家一起凑过来根本看不清,只能少数人分享,或者是一个个传递
本来一起的聚会,彼此就在眼前,却多了一个时间差,多了一段距离
如果有这样一个大屏幕,能让大家同时分享,让心和注意力都聚集到一起,岂不妙哉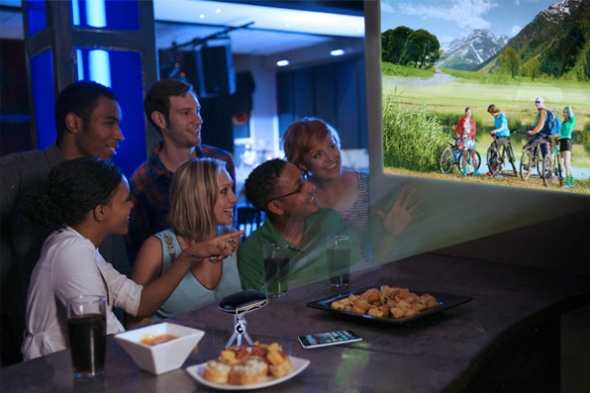 看电影
用手机看电影,方便快捷,但是一部电影下来
会发现眼睛花了,头晕了,手臂也开始酸胀了
而且只能一个人看,没法与家人分享。在家,却不在一起
为什么不让自己看得舒服点,也陪陪家人呢?
一家人躺在一起,就在床上看电影,不一样的温情,不一样的舒适,不一样的感受!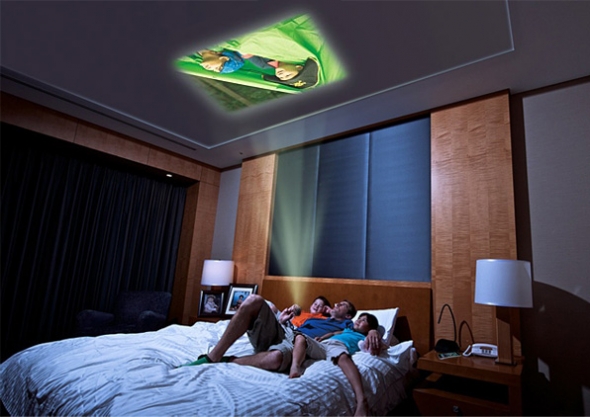 玩重力游戏
开车,需要有开阔的视野
大屏:很快,很炫,很刺激
别晕车哦!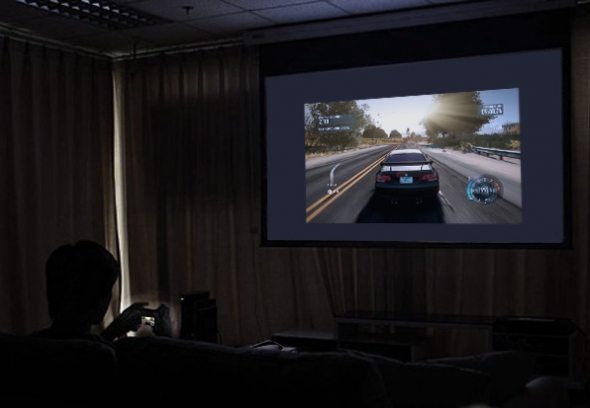 露营
露营,我们可以聊天,可以看星星
但是,不一样的你,能让夜变得更加有情调,更加有趣吗?
在户外看上一部特别的电影,布置一个别样的帐篷,给夜带来更多的美妙……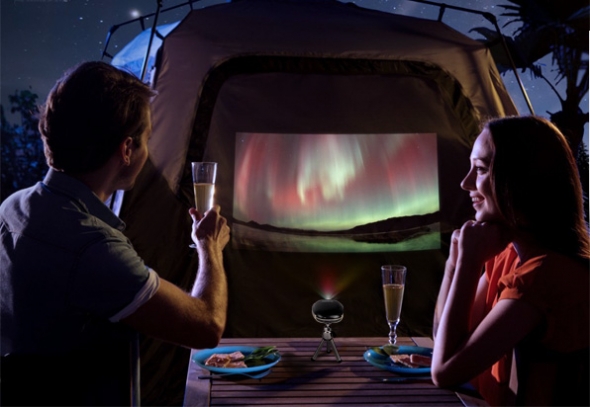 给孩子更多一点爱
孩子拿着手机、平板看动画片,玩游戏,一玩就停不下来
诸不知,近视正在慢慢偷袭孩子的眼睛
调查显示 青少年近视率高达50%
投影仪是漫反射,光线不会直接照射到宝宝眼睛
P2 愿意给孩子多一点爱,为孩子的眼睛健康保驾护航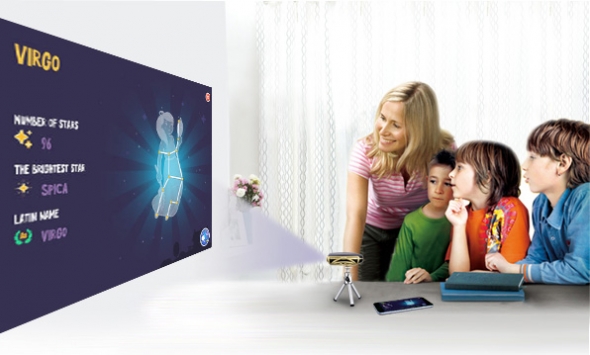 工作的小蜜
在介绍您的作品时,可能您讲得很精彩,甚至眉飞色舞
但是别人却很难理解,感受不到,着急不?
有了P2,把作品秀出来,一看便知,所有人都将为你喝彩!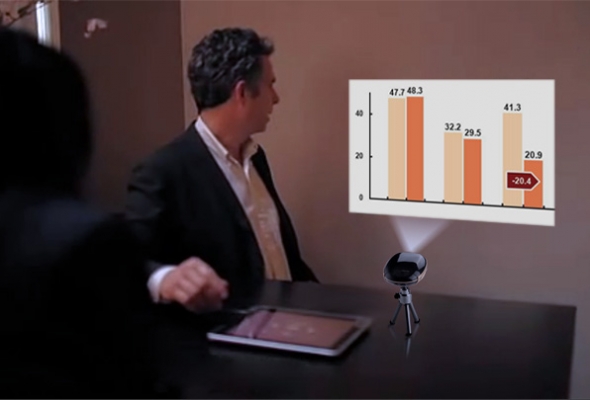 好的体验,源于设计的用心
每个功能,每个细节,都精雕细琢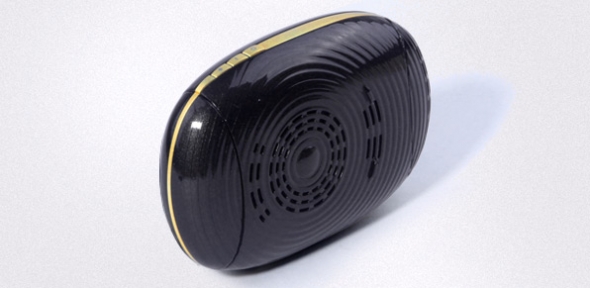 独具匠心
打破传统的外观设计
独特的ID设计,打破传统的方方正正框架,更时尚,投影仪也可以有艺术品般的精致造型
仅重160克,比iphone6还轻,随身携带,更方便
无线同屏镜像设计
去掉连线的繁杂,手机播放什么,同步投影什么,更加简洁
可无线连接iphone6/5/4,ipad .安卓手机和平板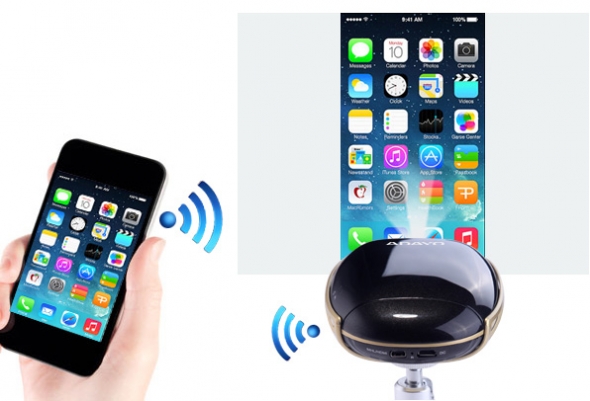 内置锂电池,想看就看
内置电池,不用担心没有电源开关,更不用担心电源线不够长
免去接电的烦恼,不受环境束缚,想看就看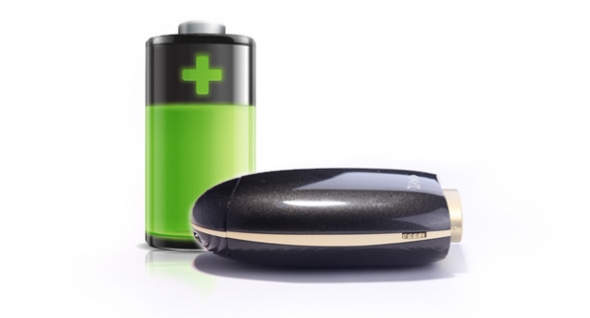 首款双屏WIFI设计
无线连接,最核心的是 流畅、不延迟
P2是全国第一款拥有双屏WIFI设计的手机投影仪
2.4G, 5G 双通道WIFI设计,无线连接更加流畅,不卡顿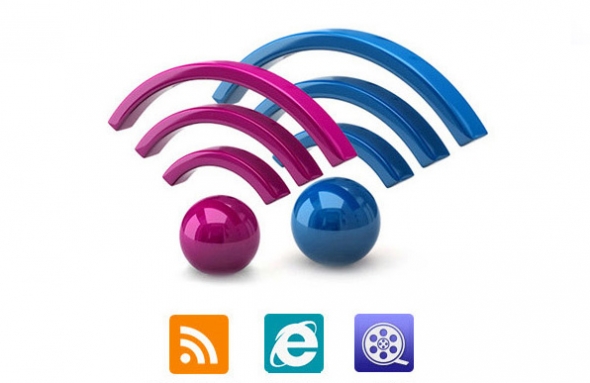 长寿命LED光源 绿色环保
采用最先进的德国欧司朗LED光源,寿命长达20000小时
如果每天使用5小时,可以使用10年,免除换灯泡的所有烦恼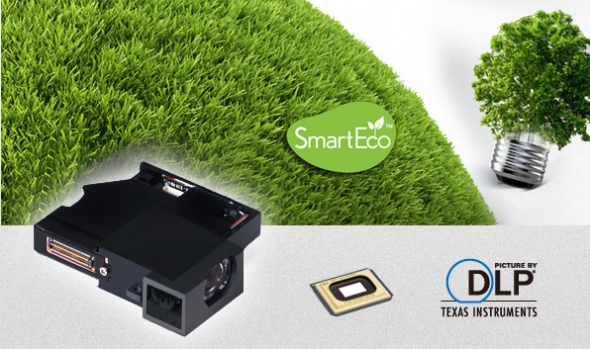 独特的偏轴设计
当投影机直接放在桌子上使用,如果没有偏轴设计,画面就会被挡掉一半
做了偏轴设计,画面更加完整,效果更完美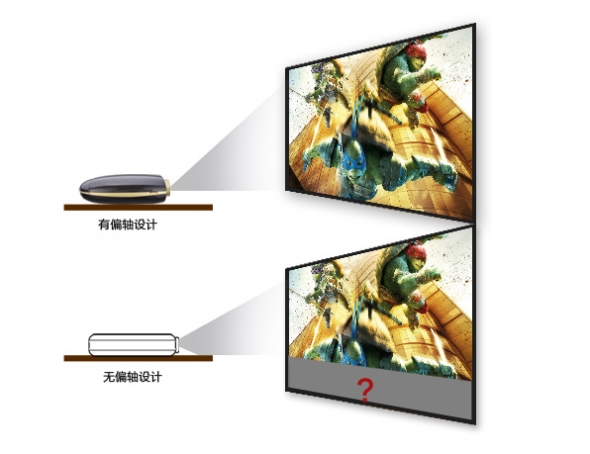 兼容性强,可连接各种设备
可以 无线连接 iphone6/6plus/5/5S/5c/4S,ipad ,安卓手机(三星、LG 、华为,HTC等),安卓平板
也可以 用线连接 有HDMI及MHL输出的所有设备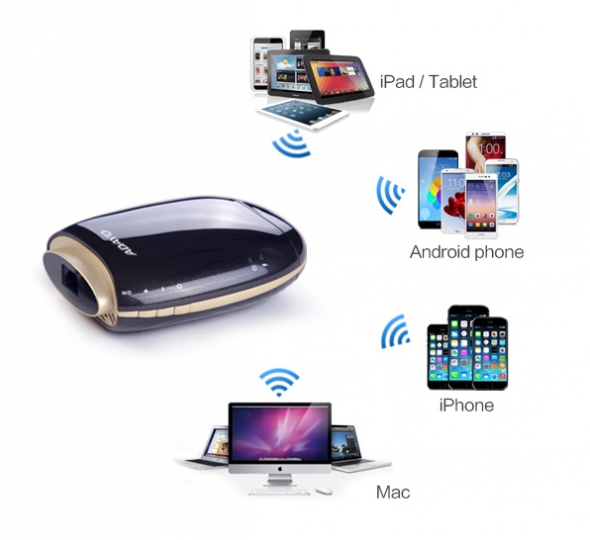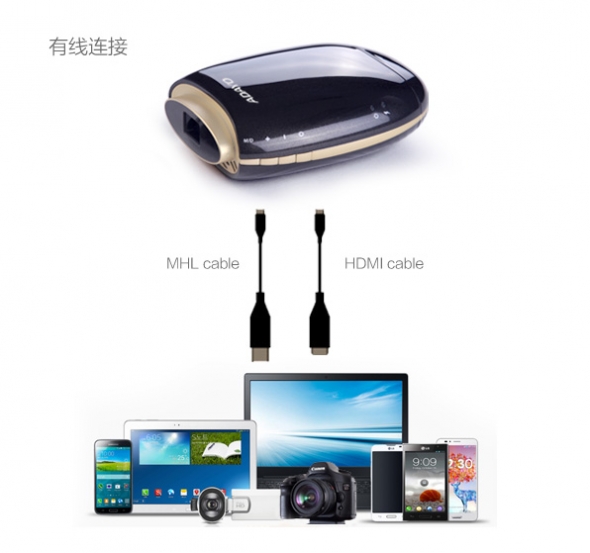 投影尺寸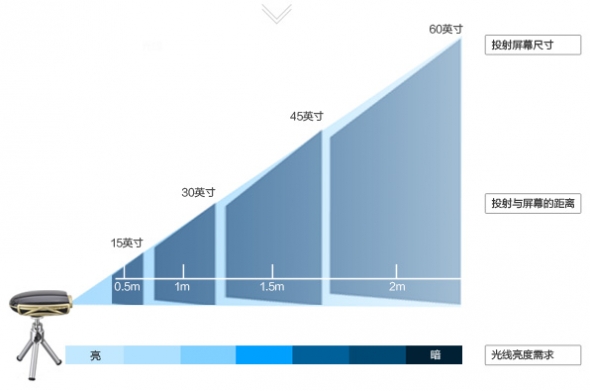 外观尺寸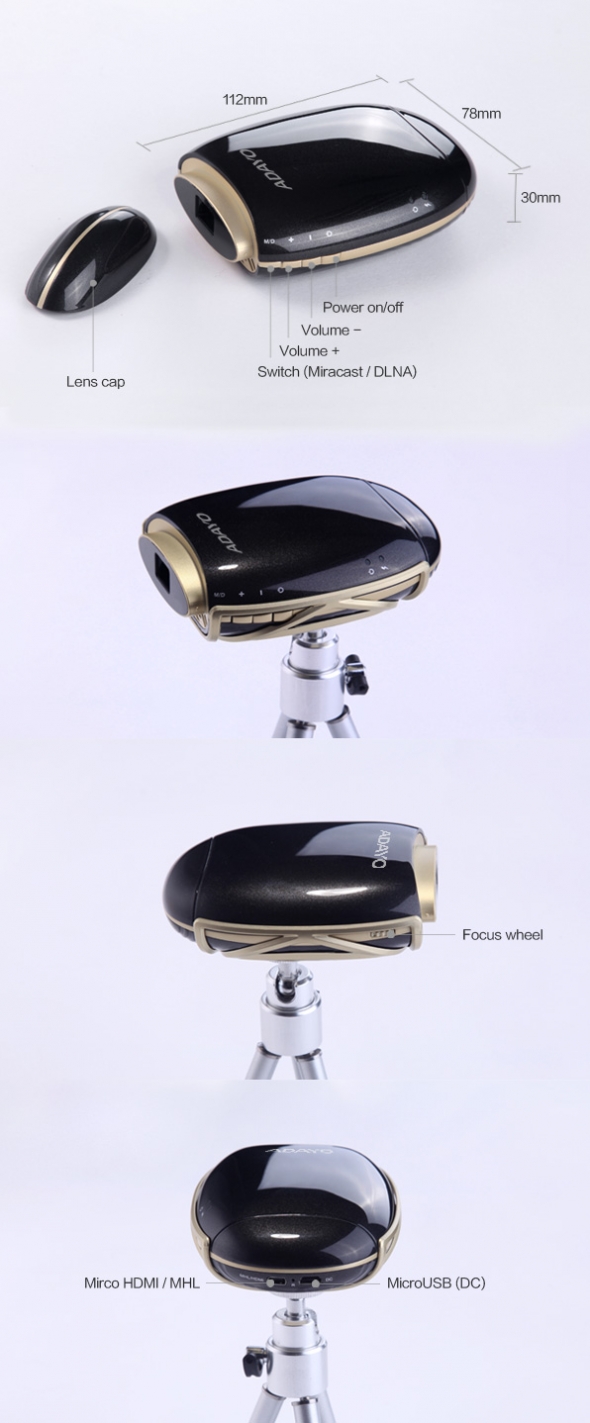 困难与挑战

我们致力于打造一款便携、稳定、好用、时尚的手机投影仪,让大屏幕随身携带,不被环境所束缚。我们所做的一切都是为了通过核心功能的实现,让用户随时随地享有手机大屏,有不一样的生活体验,享有更多的快乐,为此团队付出了巨大的努力。

在成本压力下,我们对功能和应用的追求丝毫没有妥协
理念与现实的碰撞,成本与规划之间的角逐,都需要努和智慧。体积小,结构设计要求就会非常苛刻,需要小而精,而且性能优越。我们经过一次又一次的试验,选择最优的芯片,散热片,风扇等。为了把性能做到最优,在这些核心部品的选择上,丝毫没有因为成本而妥协。

设计毫不含糊
这款手机投影仪,能与多个操作系统的手机无线连接,实现同屏镜像,而且连接流畅、稳定,这一直是业界的最大的难点。为此,我们在硬件设计上下了很大的功夫和成本。为了让硬件能发挥出更大的潜力,软件设计也毫不示弱。
经过反反复复的调试,全方位的测试、验证,攻克了一个个难关,才会有今天无线连接的流畅和稳定。




项目进度
2013.6 P2 手机投影仪项目立项,开始市场调研
2013.10-12
开始定义手机投影仪的功能配置和性能参数
2014.1-3 P2
平台设计完成,功能参数验证合格
2014.3-4 外观ID设计定版——鹅卵石模型确定
2014.4-8 结构、散热、硬件件设计完成
2014.7-8 软件调试完成,无线连接Iphone手机、安卓手机,同屏镜像测试成功
2014.9 第一款P2手板机诞生
2014.11 第一批30小批量试产完成,并送样体验
通过CCC/KC/CE/FCC/ROSE.
2014.12 登陆众筹,小批量出厂,开始公测
2015.1 量产
为什么需要您的支持
我们是一家传统的制造企业,成立已经有13年的历史。但是我们一直处在B2B的领域,没有自己的终端品牌。所以我们尝试众筹,希望和大家一起互动,直到这个项目完成。
当我们立项要做这款手机投影仪时,我们很激动,因为可以自己做一款有利于大家健康、并创造快乐的产品。特别是智能手机时代的孩子们,我们不能剥夺孩子使用手机的权利,但是我们可以保护他们的眼睛、颈椎,让他们健康、快乐成长。
为此,我们做了很大的努力和投入。您的支持将是我们前行的最大动力,也让一个传统企业能发挥出新的能量,研发出更多有利于生活,有利于健康的产品。
我们也真诚希望您能从这个不大的投入中获得最多的回报。
此次众筹的资金,我们将全部用于批量生产。

产品参数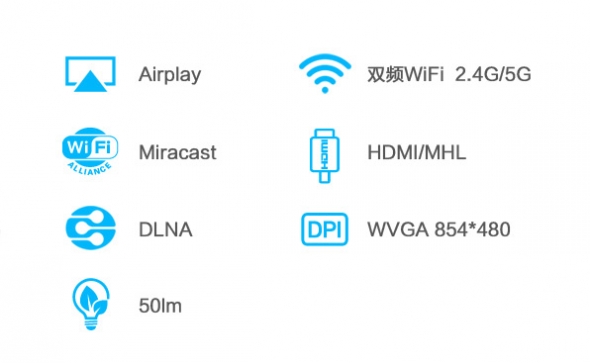 关于我们
惠州市华阳多媒体电子有限公司成立于2001年11月,至今已经有13年的历史;
我们是世界最大的激光头和DVD机芯生产厂家,年产值超过30亿人民币;
公司从2009年开始研发、生产微型投影产品,是中国最大的微型投影仪厂家之一;
以下是工厂实拍图: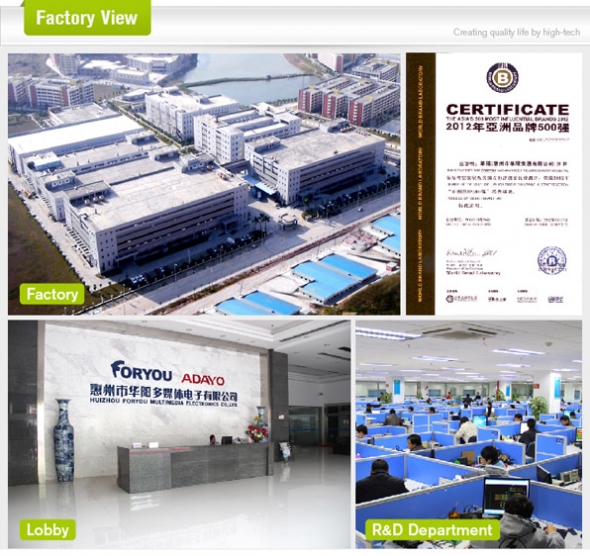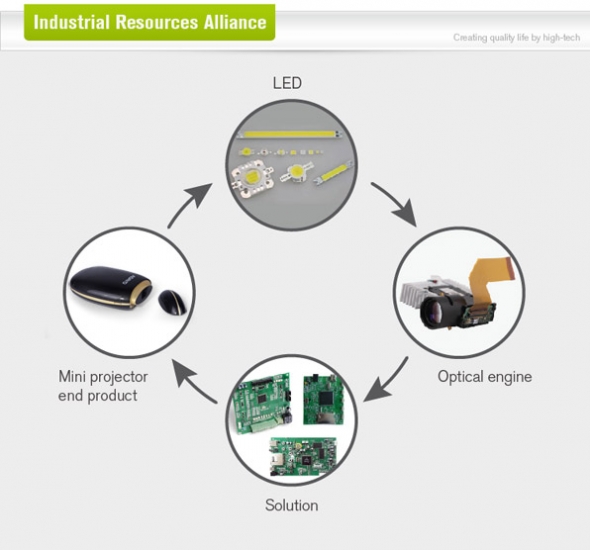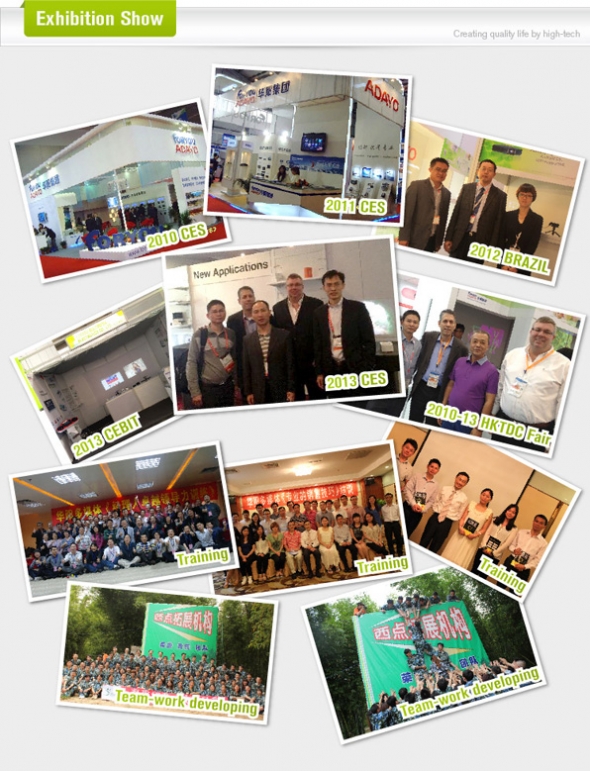 Project anywhere - share media with family & friends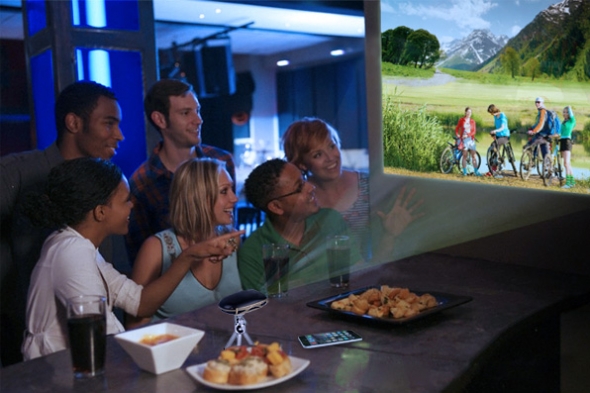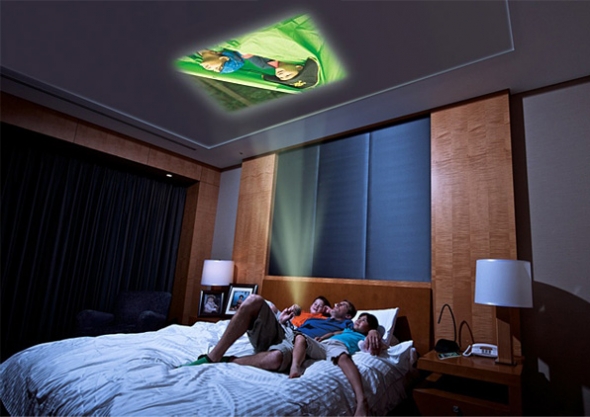 Bring mobile gaming to a whole new level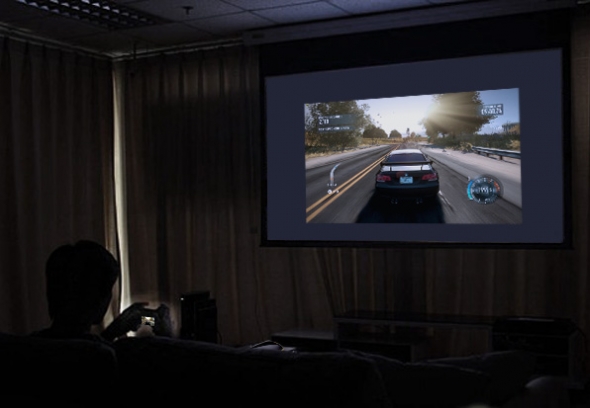 Create immersive mood environments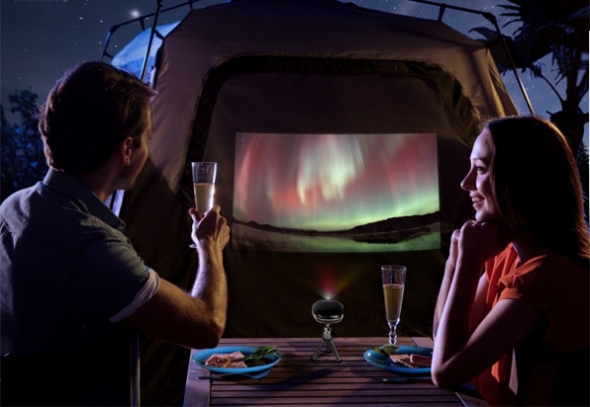 Watch stories with your kids and join their games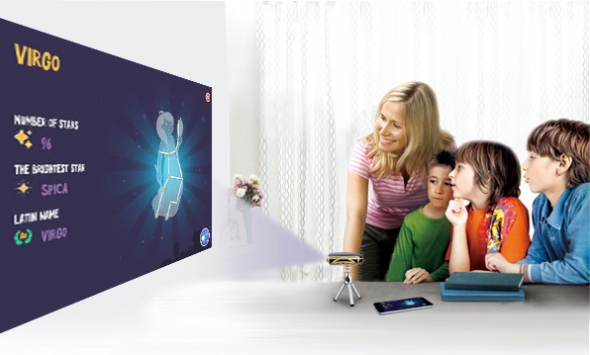 Make presentations on-the-go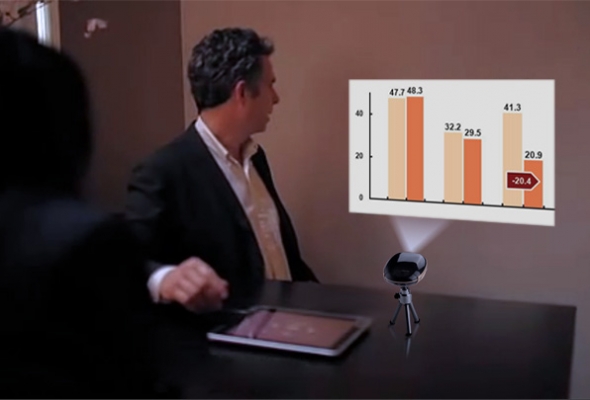 Design and ideas
While designing ADAYO, we strove to create a minimalist, sleek product. In our minds, it should be a compact device you'd love bringing with you. Inspired by pebbles washed smooth by the sea or a river, our designer Alex Wong came up with ADAYO's silhouette - like a pebble, it fits just right in your palm and pocket.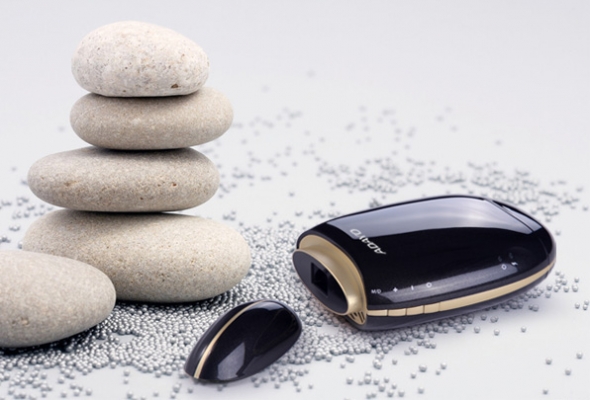 60 inches of mirror projection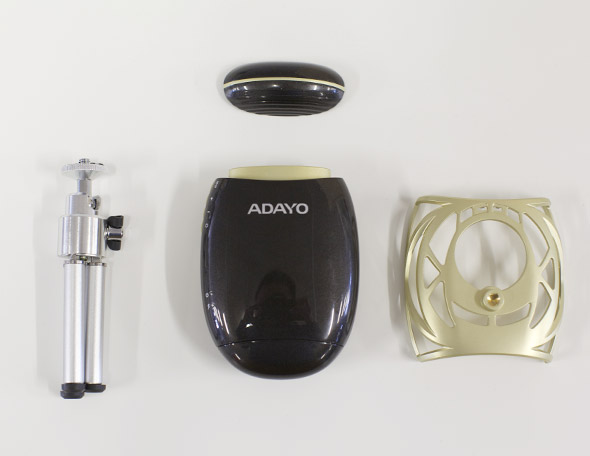 The Smartphone Projector mirrors your iPhone via Airplay or Android phone via Miracast, projecting your screen up to 60 inches via WiFi.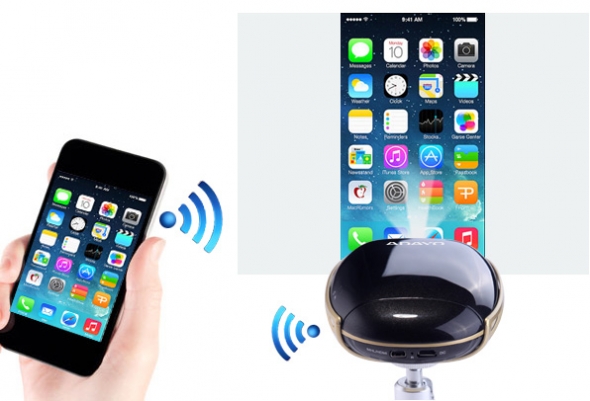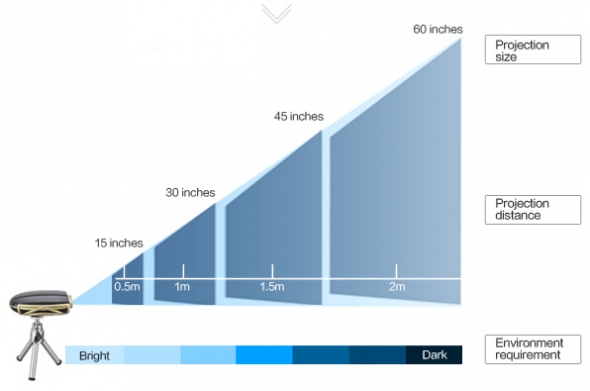 ADAYO is compatible with both tablets and phones.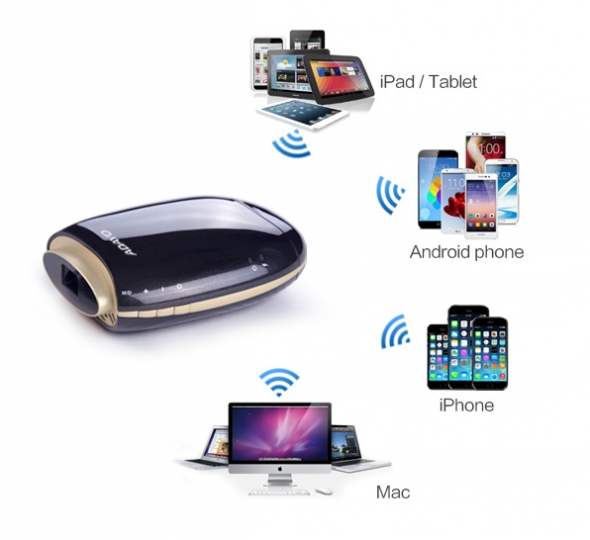 90-minute battery life
Perfect for YouTube surfing, a decent gaming session or a full length presentation.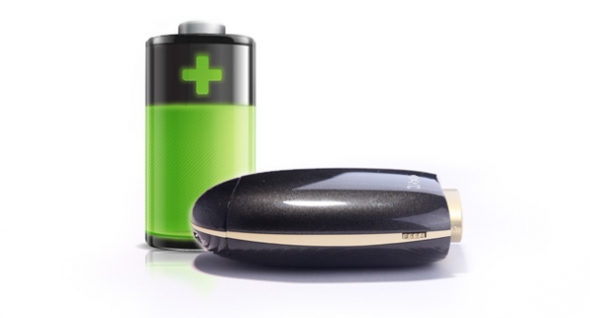 Dual-band WiFi
Double your network bandwidth with Dual-Band (5 GHz & 2.4GHz ). More bandwidth means smoother, more stable streaming between your phone and Adayo.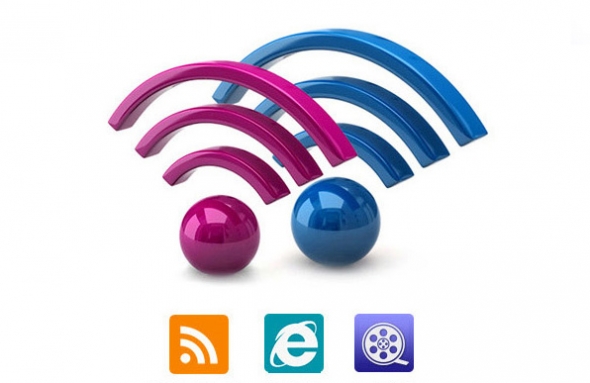 Green LED light source
ADAYO uses Osram LED. With a life span of over 20,000 hours you won't have to worry about changing lamps.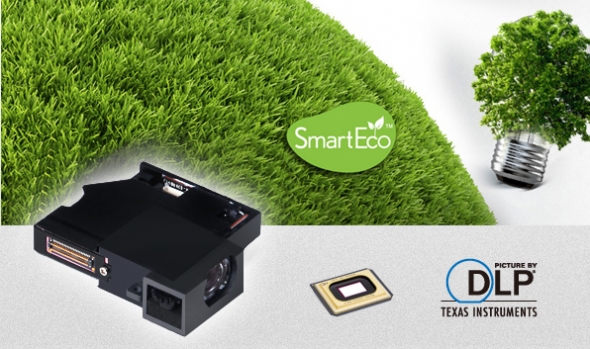 No clipping with 100% offset design
ADAYO is built to project upwards, so your image won't be clipped by the surface the projector sits on.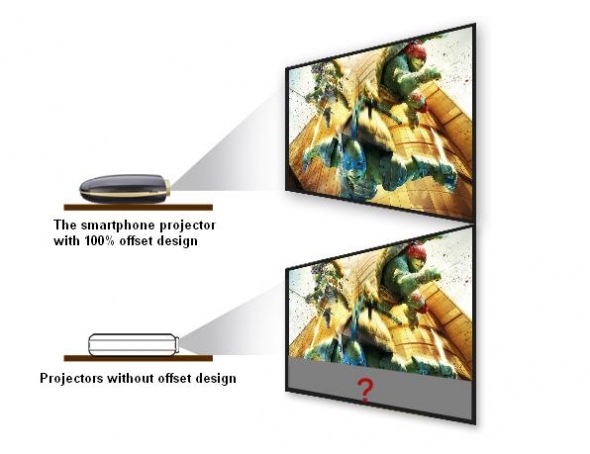 Or connect to more devices with plug-and-play cables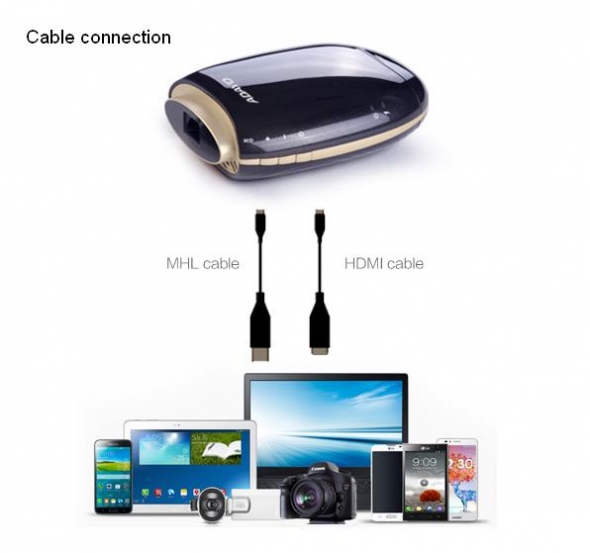 Product description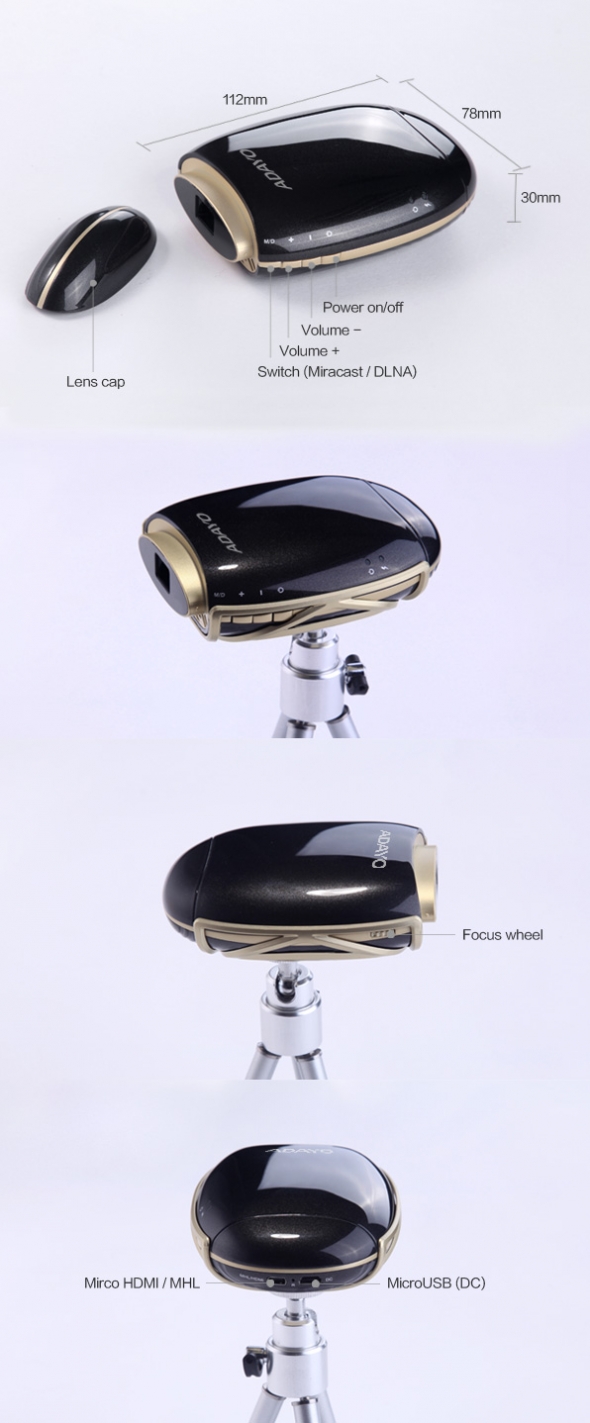 More about ADAYO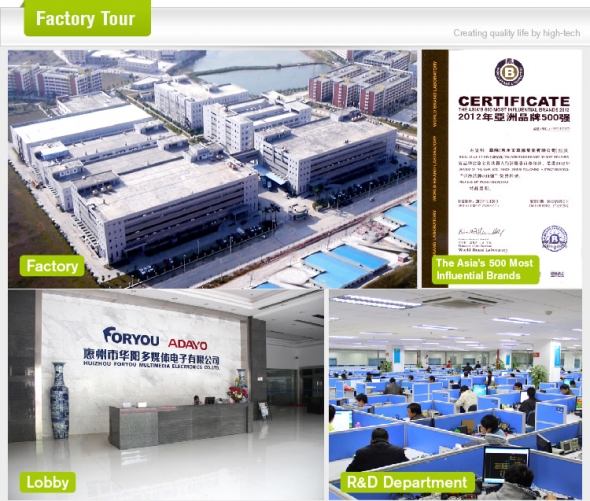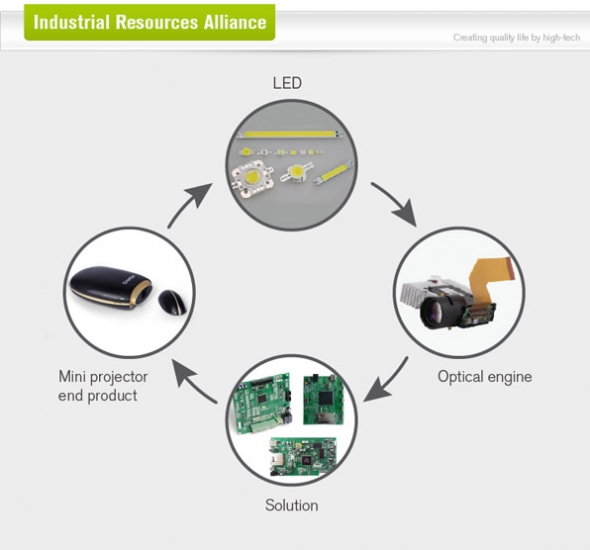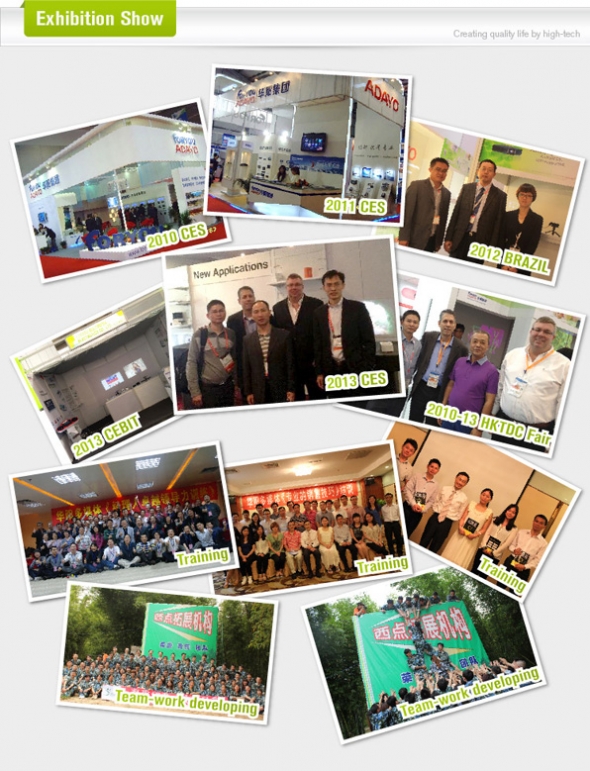 关于发货和运费

1. 我们将于众筹结束后30天发货;
2. 中国大陆的用户包邮顺丰;
3. 海外客户需要额外支付邮费(160元/台);
4. 大陆顺丰的时间为3-4天;
5. 海外物流的时间为10天左右,如需清关则时间会更长;
6. 海外客户如遇到清关问题,相关关税需要客户本身承担;
7.我们可以向国内客户开具正式的发票,如需要,请发信息。

Shipping schedule and international shipping freight
1. The ADAYO smartphone projector will be sent within 30 business days from the end of the campaign.
2. ADAYO smartphone projector will be sent free with SF Express in China mainland, transit time 3-4 days.
3. CNY160 (around USD26) freight will be charged for international shipping, with a transit time of around 10 days. The transit time may differ according to different countries and areas. Taxes may be charged accordng to your local customs regulations.


How The Funds Will Be Used
We have completed the prototype samples. Pilot production will be in November and we hope to use the funds to begin mass production in January 2015.

June, 2013 Project established.
June - August, 2013 Defined the product.
August - September, 2013 Worked on industrial design.
September, 2013 Worked on mechanism.
September - December, 2013 Developed hardware and software.
January, 2014 Launched the first generation product at CES in Las Vegas, USA
June, 2014 The second generation product project was started.
October, 2014 The prototype of 2nd generation product was completed.
November, 2014 Pilot production (for a more stable product).
January, 2015 Mass production.


The Challenges
We are committed to making a portable, functional, easy-to-use and design-smart smartphone projector, which makes carrying and using a big screen easy.

Our main challenges were balancing concept with reality, and maintaining excellent performance in a small package. We tested multiple materials, chips and other components until we found a combination we were happy with.

Creating smooth and stable mirror projection from smart devices with various operating systems was another problem. We worked on software development for a long time, going through repeated debugging to make sure we could deliver a great experience.