Earth 2067: It's a future Earth with no trees - relentless deforestation and uncontained nuclear spills into the ocean have caused a global oxygen crisis.

SUBJECT 14 is more than just a movie: it's a movie and an cross-media world - an open world where you, fans and lovers of science fiction are invited to participate.

You can see the how the two worlds collide below and how you can be part of this "bigger world" experience.




In search of a solution, a time machine is built as humanity's last hope.

When a signal is received from 2474, Ethan Whyte is the first man who will travel in the machine.

In these desperate times, a signal is received from 2474 - encoded is a message to send Ethan Whyte in a time machine that is built as humanity's last hope for survival.




Who is contacting us from the future? Are there people still alive there?

Forced into an unknowable new world Ethan fights to get a oxygen cure back to the woman he loves.



What Ethan discovers is a vision of a future we've never imagined - a world beyond its decline.

Imagine an Earth that finds a new way to survive. Do we survive with it?


The Subject 14 Magic Makers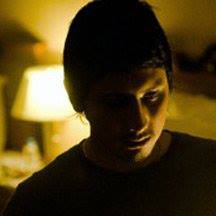 Director and Visual Effects Supervisor, Seth spent many years working on productions,
The Matrix Reloaded
and
Revolutions, Star Wars: Revenge Of The Sith, Xmen Origins: Wolverine, Stealth, Mask II
and
Fools Gold.
He started as technical director and moved into directing behind-the-scenes, then to directing drama.
Seth set up Chaotic Pictures, working as a director, VFX supervisor, editor, post supervisor and producer on many projects from TVC's and music videos to feature films and television.
He is a multi-talented artist, who uniquely combines a breadth of technical knowledge with visual arts. The son of a well-known impressionist painter, Seth's introduction to the visual world was at a young age. With computers, he embraced technology and perfected the use of the camera and the computer as extensions of his artists' hands.
Moreover, his attachment to story drove him to the moving image. In film, he found a way tell stories that could more explicitly explore the big themes and the finer intricacies of human experience.
Seth's short films,
The Clearing
and
Roman's Ark
have shown his ability to bring entertaining films to audiences, having screened around the world in over 40 film festivals, claiming awards, including Best Director and Best Film. He's currently directing
Hipsters
for Foxtel channel Studio.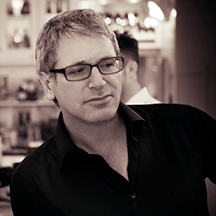 Michael Rymer's first film,
Angel Baby
was launched in 1995 to much critical acclaim, winning three AFI Awards (Best Feature, Best Director and Best Original Screenplay) and invited to screen at International Festivals, along with receiving further festival prizes. His other feature credits include
Allie and Me
,
In Too Deep
,
Perfume
and
Queen of the Damned
. In 2011, Michael wrote and directed the feature adaptation of the David Williamson play
Face to Face
, starring Vince Colosimo, Sigrid Thornton and Luke Ford. The film has received over forty (40) international festival prizes and locally received six IF Award nominations that included Best Feature, Best Director and Best Script.
Michael has worked extensively in the US on television series, most notably as writer/director and producer of
Battlestar Galactica
, for which he was nominated for an Emmy Award for Outstanding Direction in a Drama Series. He has also directed episodes of notable series',
American Horror Story, Hannibal, The Killing
and
Flash Forward.

Michael is currently in pre-production on Full Clip Productions and Matchbox Pictures upcoming TV mini-series,
The Gallipoli Story
for Foxtel, starring Sam Worthington.
Michael has been working with Seth on Subject 14 for several years, consulting on script, genre and methodology.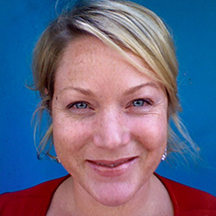 Currently Producer and Operations Manager at South Sydney Media, where Lisa has produced
Slammin' Sam, The Story of Sam Burgess
and the behind-the-scenes for Russell Crowe's directorial debut,
The Water Diviner,
Lisa was also a former creative executive at Hugh Jackman's Seed Productions. She was an executive on Jackman starrers,
Deception
and
Xmen Orgins: Wolverine
as well as three seasons of six x 1hr documentary series',
An Aussie Goes Barmy, Bolly
and
Calypso
, broadcast on Foxtel.
Prior to Seed, Lisa worked at the Australia Film Commission in the Marketing Branch and as a freelancer on US productions,
Star Wars II & III, Superman Returns. Stealth, The Great Raid, Scooby Doo
and
Peter Pan
and
The Wolverine
in various roles, from coordinating to unit publicity.
Lisa set up Chaotic Pictures with Seth, co-producing John Winter's directorial debut
Black & White & Sex
, that had its international premiere at Rotterdam International Film Festival and opened at Australian cinemas in March 2012.
Lisa also produced six award-winning short films:
Boundless
(dir, Stephen Kanaris);
The Clearing
and
Roman's Ark
(dir Seth Larney);
Seamstress
(dir Gracie Otto);
Everything Is Super
(dir Gareth Davies) and
Suspended
(dir Damian Walshe-Howling).
At the 2013 Screen Producers Australia Conference, Lisa was highlighted as a Producer To Watch and won Studio TV's inaugural Kickstarter commission for her TV series
Hipsters
, soon to be released on Foxtel.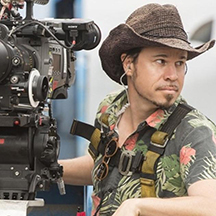 Denson Baker ACS is an award-winning cinematographer of international feature films, music videos, documentaries and commercials.
He has photographed Academy Award Nominated, Golden Globe and AFI Award winning actors, Grammy and Aria Award winning musicians, internationals supermodels and distinguished individuals including Tony Collette, Emily Watson, Hugo Weaving, Paz Vega, Edward James Olmos, Joel Edgerton, Rose Byrne, Carmen Maura, Radha Mitchell, Miranda Otto, David Wenham, Mia Wasikowska, The Black Eyed Peas, Snoop Dog, Jimmy Barnes, The Presets, The Sleepy Jackson, Magic Dirt, Cut Copy, Powderfinger, Toby Hawk, Megan Gale, Gemma Ward, Richard Branson and Pope Benedict XVI, amongst many others…
His feature film credits as Director of Photography include, the upcoming
Untitled Jim Loach
Project (dir Jim Loach);
The Dark
Horse (James Napier Robertson);
The Turning
segments,
Aquifier
and
The
Turning (dir's Claire McCarthy and Robert Connolly);
Paper Planes
(dir Robert Connolly);
Oranges & Sunshine
(dir Jim Loach);
The Waiting City
(dir Claire McCarthy);
The Black Balloon
(dir Elissa Down).
Denson has also shot Seth Larney's short films
The Clearing
and
Roman's Ark
and the
Subject 14
proof of concept. He was also DOP on Lisa Shaunessy produced short films,
Suspended
and
Seamstress.

In 2005 he was accredited by the Australian Cinematographer's Society.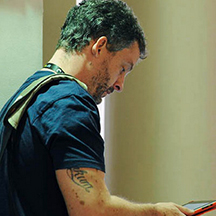 John Dietz is a respected visual effects supervisor and producer. He has led teams in the USA, Australia, India and China on movies that range from studio blockbusters to micro budget independents. John joined the Pixomondo Beijing team in 2012. While at Pixomondo Beijing, John has creatively produced and supervised projects such as the
People's Car Project
that won Pixomondo the Cannes Gold Lion, Jiang Wen's
Gone With The Bullets
and John Woo's
The Crossing.

Prior to working at Pixomondo, John began his career with Oscar winning studio Rhythm & Hues in Los Angeles, rising for lighting artist to VFX Supervisor on films such as
Babe, Mouse Hunt, The Green Mile and Hollow Man.
At Sol Design FX, John was both Creative Director and Managing Director, building a thriving business and winning a Gold BDA for his direction of the Association of Independent Commercial Producers awards. John later joined Rising Sun Pictures, where he became the Senior VFX Supervisor, as well as time spend in the roles of Head of Production and VFX Producer, working on films that include Lionsgate's
The Hunger Games
, Warner Brothers
Terminator: Salvation, Where The Wild Things Are
and
Watchmen
, Paramount's
Charlotte's Web
and 20
th
Century Fox's
Xmen Origins: Wolverine
and
28 Weeks Later
.
John is also the creator of VisPop, a production company that develops high spectacle VFX films in China and Australia. A craftsman and a passionate storyteller, John leads the creative development of VisPop's projects.
John has been the VFX Supervisor on
Subject 14
for several years, developing the look and leading the design of the VFX in the
Subject 14
proof of concept.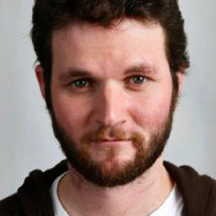 Luke Doolan's resume encompasses credits as director, cinematographer and editor across music clips, commercials, short and feature films.
His early days of feature film editing were spending assisting legendary editor Jill Bilcock on
Moulin Rouge
. Luke has previously shot and edited previsualisation on Baz Luhrmann's
Alexander
and
Australia
and George Lucas'
Star Wars: Attack of the Clones.

Luke has been co-conceiving and editing as a partner in Blue-Tongue Films on Nash Edgerton, Joel Edgerton and David Michod's shorts including
Spider, Bear, Monkeys, Lucky, Fuel, Netherland Dwarf
and
Crossbow
, for which he won many awards.
He followed this success as editor on both Nash and David's first feature films,
The Square
and
Animal Kingdom
.
Luke has also been nominated for an Academy Award for his own short film
Miracle Fish
, and recently directed 2
nd
Unit on Baz Luhrmann's
The Great Gatsby.
He's currently editing Kieran D'Arcy-Smith's
The Way of Helena
.
Luke has consulted and/or edited on all of Seth's short films.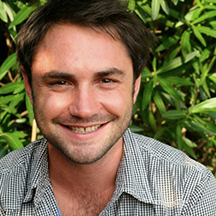 Gareth comes from a painting, animation and design background. He began working in film on Superman Returns and has worked in film and advertising since in both Australia and Asia. His credits include:
Enemy's Closer; The Clearing; Romans Ark; Cedar Boys; Suspended, Griff The Invisible
and upcoming feature film,
That Sugar Film
He has directed TVC's for clients such as Nokia, Lynx, Axiata Telco and Total Fuel as well as music videos for The Preatures and Kids at Risk.
Gareth has also directed two short films: One... (selected for Tropfest) and Everything is Super that played extensively at film festivals around the world.
Seth and Gareth have collaborated on each others films together for a long time.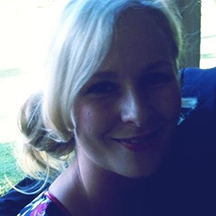 With a true love and passion for her job Marianne has been casting for over 12 years and works at Maura Fay Casting in Sydney and Melbourne. She has worked on many US productions in Australia including sci-fi's Star Wars Episode III: Revenge of The Sith and Farscape. Marianne has cast a range of Television, Film and TVC's working with directors from all over the world. Marianne prides herself on realising a collaborative creative vision and takes pride in her symbiotic relationship with directors and producers.
Maura Fay Casting is one of the leading Australian casting agents for local and overseas film, television and TVC productions being made in Australia. This dynamic, creative and reputable casting company has been established for over 25 years. The experienced consultants have a proven track record with an eye for new talent. Their ideas, relationships, nurturing environment and dedication is all part of the process in which makes them a leading casting agency in Australia. With an array of film and television each year they have most recently cast: The Secret River, Predestination, Old School, Anzac Girls, Fell, The Infinite Man, Teenage Kicks, Terminus, Soul Mates, Janet King, Patrick and many, many more. Marianne has always worked closely with Seth Larney on his short films and all of Lisa Shaunessy's productions and looks forward to being able to announce attached cast to Subject 14.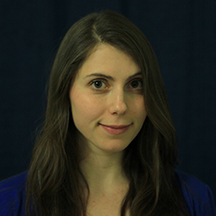 A television production graduate from Charles Sturt University, Rachel Storey has paved a career for herself in the rapidly developing online video space.
Having made her start in the video producer cadetship program at ninemsn Rachel was promoted to site producer of Channel Nine's catch up TV service FIXPlay, now
jump-in.com.au
. While in that role the industry underwent a massive shift and the predictions of convergence came to fruition. Rachel worked on a number of early transmedia campaigns including a stint on one of Channel Nine's most successful offerings,
Underbelly
. She also produced content for a number of branded campaigns.
Moving out of the commercial sector Rachel shifted focus and began working on the ABC's science program
Catalyst
. It was here that her love of science was cemented, and it was during this time that director Seth Larney and producer Lisa Shaunessy approached Rachel to join the
Subject 14
team.
Rachel is currently working for ABC Arts where she produces multimedia and video content for online and TV Arts programs.
Rachel has developed and will spearhead the
Subject 14
transmedia world, along with director Seth Larney and our Mission Pozible supporters.
The Transmedia World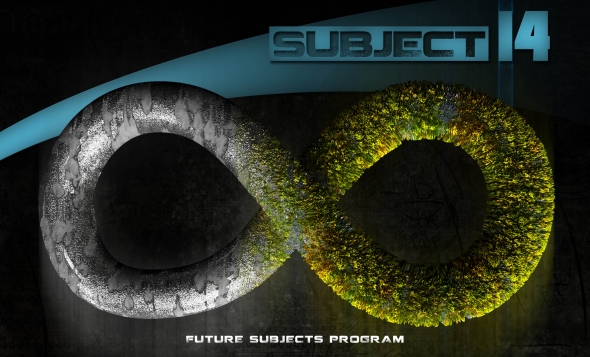 We will create an online game world where you as a participant will take part in creating the stories that lead to the film.

When you pledge to our Mission Pozible, you will be given a Subject Number in order of your contribution. Early contributors get the lowest numbers, starting at Subject 15.

You'll be a SUBJECT in a series of choose-your-own videos where your choices lead to different outcomes - can you change the future?

You'll see the beginnings of the science that triggered the building of the time machine - follow the lead physicists work to use science to progress humanity through exclusive access to his work, notes and videos.

You will meet his greatest rival and attend a live debate about the power of and usefulness of quantam physics. Now the Higgs Boson has been proven to be real, is there a way to engage with the other dimensions?

You'll uncover the story behind the world's ecological crisis in a web series that follows the people who worked tirelessly to prove there was a better way. Join the global green movement or its opposition. Are you a believer?

You will help to name characters, places and iterations of the time machine in the series' and movie. You become a key player in the world that leads to the launch of Subject Number 14.
Only those contributing to SUBJECT 14'S MISSION POZIBLE will get this exclusive access to collaborate in a new science fiction movie.

How The Funds Will Be Used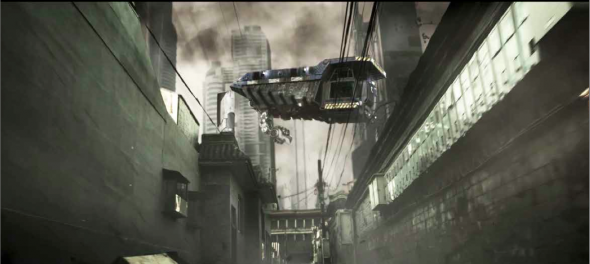 Every dollar donated will go to:
Visual Effects budget for the project
Creating the videos and x-media resources that you will receive as your rewards
The Challenges
We have been working on SUBJECT 14 for nearly seven years now. We've had some fantastic backers along the way with script and project development support from:

Screen Australia
Screen New South Wales
Australian Film, Television and Radio School & the Kenneth B Myer Award
Pixomondo Beijing
Arclight Films
Mushroom Pictures
In The Raw live script reading program
Friends, family, cast, crew and suppliers who've donated their time to the development of the script and trailer

This is the final leg of the journey - financing the movie and x-media world. It's the hardest bit, especially with science fiction that requires expensive visual effect to take you into a world you've never seen before.

THANK YOU

Your contribution means everything to us.