ExperienceUP - Discover. Experience. Share.
As a creative learning development and technology company, Brightcookie is committed to providing innovative and engaging elearning solutions for teachers and trainers in all education settings.
Educational institutions however do not have the financial resources to fund the development of mobile device applications for FREE student use. Consequently the potential of such applications to significantly enhance the student learning experience remains largely unrealised.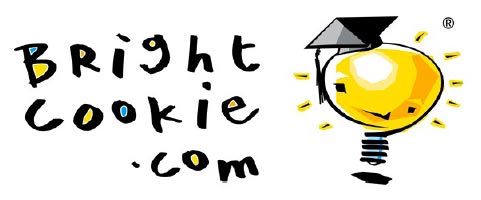 What is ExperienceUP?
PortfolioUP is an innovative product of Brightcookie which already has a number of existing devoted users that would love to see the functionality further developed. Current features of PortfolioUP allow students to:
- upload images and video from iPhone/iPad library
- record and upload videos and images from iPhone/iPad camera
- add titles, descriptions and tags to uploaded files; and
- create new folders for uploaded files.
The new version, to be called ExperienceUP, will be a FREE application for students enabling them to create and/or upload compressed video, audio and image files and journal (blog) entries from their mobile devices and to upload them directly into their Mahara e-Portfolio, a WordPress site and/or ExperienceAPI Learning Record Store.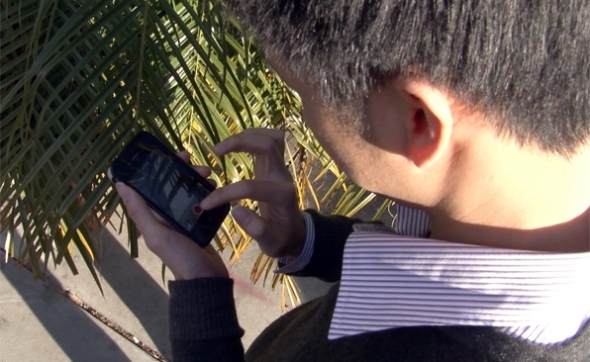 ExperienceUP will build on the existing PortfolioUP (Version 2.2). Crowdfunding is being sought to fund the further development of ExperienceUP. Additional features will include:
- Video compression (on device) during the upload process
- Create a Blog entry directly from mobile device
- Geo-coding (assign location to entries)
- Multi-language support
- QR code support
- Flexible tagging
- Multi connector support - Mahara (enhance existing features), WordPress, Experience API LRS
- Create a Page directly from mobile device (WordPress)
- Android and Windows phone versions.
How Does ExperienceUP Work?
Imagine if students studying plants as part of the curriculum went on an excursion to a Botantical Garden. With the use of their mobile device, they will be able to document their experience and reflect on their learning by taking photos, recording video interviews with experts and creating text entries. These files can be compressed and uploaded from their mobile device directly into Mahara, Wordpress and/or ExperienceAPI for assessment and recording purposes, or for sharing with fellow students and trainers on a global basis.
Some Of My Previous Work
Brightcookie
is a creative learning development and technology company specialising in innovative elearning solutions for teachers, trainers, schools and corporate organisations. We have staff who are specialists in technology and education and therefore build technology solutions that can be used to deliver content based on educational pedagogy. Our areas of specialty include learning management systems, eportfolios, content management systems, systems integration, and custom learning solutions.
Previous mobile app development includes:
PortfolioUP
- an image and video uploader for Mahara users. Images are loaded directly from the iPhone into the student's 'My Portfolio > My Files' directory.
EatLocalSA
- a mobile app that allows users to enjoy the best of South Australia's food products while travelling in the region. Included app features allow users to visit venue websites, get directions via a map to venues and search for venues by keywords or distance from their current location. They can also save their favourite venues so they can plan an Eat Local itinerary when travelling the regions. Also available in Android version.
WhatGrowsHere?
- a mobile app that helps individuals, passionate gardeners, community groups and businesses find out what plants will best suit their space and needs. It includes detailed descriptions of over 1000 Australian Native Plants ranging from trees and shrubs to ground-covers and grasses. Also available in Android version.
Moodle Mobile Video Assignment
- teachers in Moodle can add a video assignment type with the installation of the video assignment plugin. Using the Moodle Mobile Video Assignment App students can log into their Moodle course from their mobile device, view all courses with a video assignment and view the video assignment details. Videos can be uploaded and submitted for marking from their mobile device directly into the video assignment in their Moodle course. Currently being developed for Android.
How The Funds Will Be Used
We plan to complete the development of ExperienceUP in the following stages:
Stage 1 - Re-factor previous version for the ability to c
onnect to Mahara, WordPress and Experience API compliant Learning Record Store
Modify current Mahara (must have 'mobileuploads' enabled) connector to support additional features & token authentication
Create new connector to WordPress API
Create new connector to Experience API compliant Learning Record Store (LRS)
Logo Design
Full User Interface Redesign
Testing
Budget: $9,500 (AUD)

Stage 2 - Video compression of pre-recorded video and live recorded video (Number 1 requested feature from PortfolioUP V2.2)
Allow users to select video compression level
Allow users to select quality of recording video
Budget: $3,000 (AUD)

Stage 3 - Geo-coding


Add functionality to attach location data (detected via mobile device) to content


Budget: $750 (AUD)

Stage 4 - Flexible tagging


Allow users to tag content prior to upload


Budget: $750 (AUD)

Stage 5 -

QR Code support


Allow user to create QR code with settings from website
Use mobile app to scan QR code to get connector settings
Budget: $500 (AUD)

Stage 6: Mahara journals
Support for basic Mahara journals to be created via the app
Budget: $1,000 (AUD)

Pozible Fees
5% of funding target
Budget: $450 (AUD)

Miscellaneus incidentals
Budget: $50 (AUD)

EXTRA Stages (possible if funding exceeds the base amount)

Stage 7 -

Create WordPress page and blog entries from mobile app




Allow user to create pages and blog entries and upload content from mobile app


Budget: $2,000 (AUD)

Stage 8 -

Upload note and file to LRS


Allow user to upload experience statement including video/image file to LRS
Budget: $4,000 (AUD)

Stage 9-

Multi-language support


Allow users to select from list of languages to change interface language
Budget: $3,000 (AUD)

Stage 10 -

Android and Windows phone versions


Create versions compatible with Android
Create version compatible with Windows Phone
Budget: $2,000 (AUD)

Image Credit: Ed Castillo - https://www.flickr.com/photos/edinthekitchen/5501153012 - Creative Commons and a thank you to Sean Simper from http://multimodalmedia.com.au/ for the support with the video creation.