The Australasian Bittern is a globally endangered waterbird that we know little about. We've recently discovered that large numbers use the rice crops of the New South Wales Riverina in Australia. It's an unusual situation, with agriculture and wildlife conservation meeting so unequivocally. But we don't know where they go after the rice has been harvested and which wetlands they depend on during their non-breeding season. With your help we can satellite track at least seven bitterns, following them online wherever they go.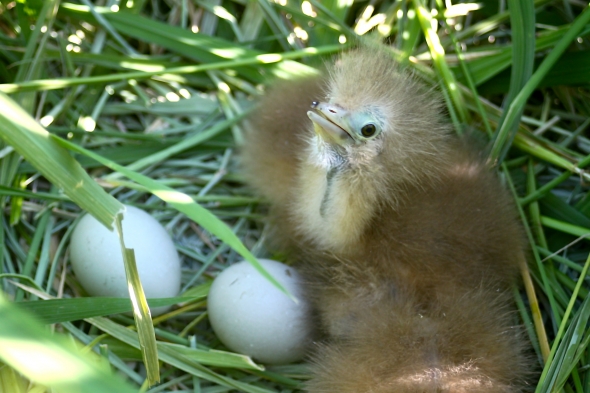 Since 2012, the Bitterns in Rice Project has been uncovering the secrets of Australia's 'Bunyip Bird' and raising awareness of its plight. We now know there is a population using rice crops that can reach well into the hundreds, which is very significant for a species so threatened that it's not thought to exceed 2500 individuals across its entire range in Australia, New Zealand and New Caledonia. Importantly, we've also learnt that there is widespread breeding in these rice crops, making this population all the more special.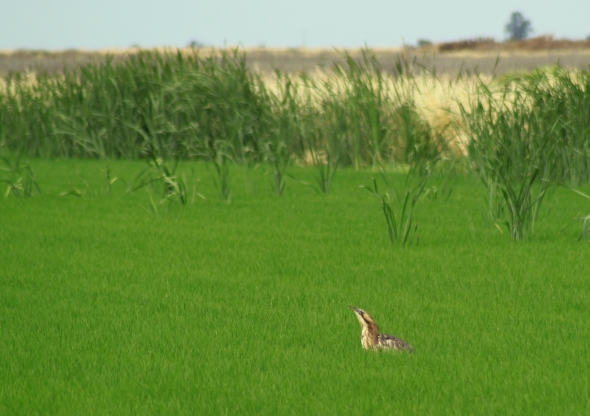 It seems quite possible that after harvest they move to the coast, because well monitored wetlands like those at Edithvale-Seaford in Melbourne have a peak of bittern sightings over winter, but for all we know they might migrate to Tasmania or New Zealand. Who knows?! Once we do know where it is they go after harvest, we can begin targeted conservation efforts, such as environmental flows and habitat management. It will also help to avoid double counting the population throughout the year and determine how mobile they are when they're using rice crops.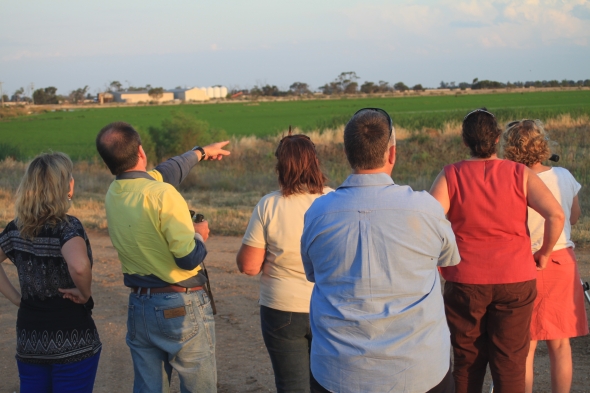 If we reach our target, we will endeavour to begin tracking our birds during the 2014-2015 rice-growing season but we may need to wait until the following season because of ethics approvals and licences, and to consider different attachment and transmitter options (e.g. harness, GPS, satellite), as well as how to best catch birds with least impact. Fortunately, two similar species of the same genus, the American and Eurasian Bittern, have been tracked in the past, so we can glean a lot of knowledge from that work.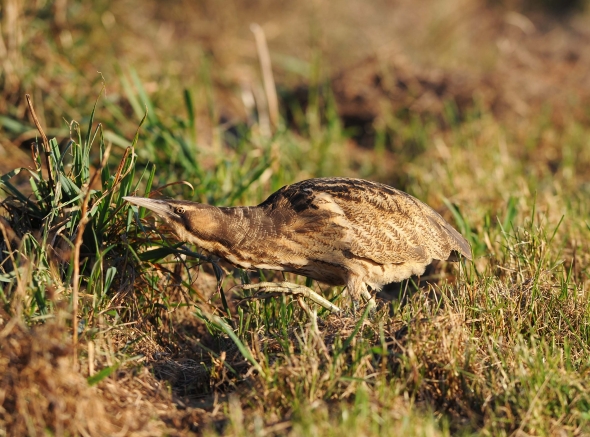 Paramount to our project is using the study to engage the community and promote the conservation of this very special bird. Through the Bitterns in Rice Project, we have already worked closely with the media, with a range of local schools and with rice growers themselves in developing our bittern friendly rice growing tips. We think this is an amazing opportunity to gain an insight into the secret life of Australia's 'Bunyip Bird', producing information that is both exciting and useful. People from across the Riverina and around the world will be able to follow the birds' movements online on our new Bitterns in Rice Project website. If we can go over our target, it will simply mean we can track more birds.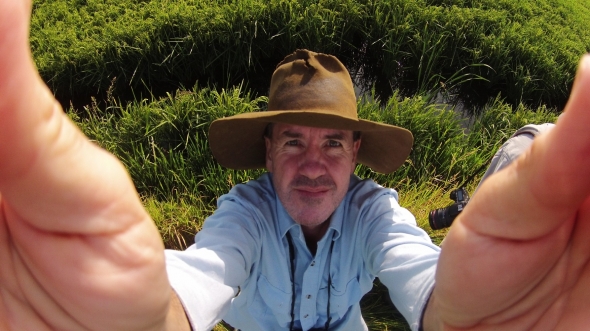 For those of you on Facebook, you can find us at https://www.facebook.com/bitternsinriceproject
Some Of My Previous Work
Established in 2012, the Bitterns in Rice Project (BIRP) already has many achievements. Bridging the gap between food production and wildlife conservation, the BIRP has developed
Bittern Friendly Rice Growing Tips
and established a long term research and monitoring program with the support of hundreds of rice farmers.
The BIRP is a collaboration between Birdlife Australia and the Ricegrowers' Association of Australia, with key support from the Riverina Local Land Services, Norman Wettenhall Foundation, the Rural Industries Research and Development Corporation, Coleambally Irrigation, Murray Local Land Services, Murrumbidgee Irrigation, Murray Irrigation, Murrumbidgee and Coleambally Landcare, the Murrumbidgee Field Naturalists Club, and the New South Wales Office of Heritage and Environment.
How The Funds Will Be Used
BUDGET - $50 000

Transmitters 7 or 8 (7.5) x approx. $3750 = $28 125

Satellite download costs approx. $100/month x 7/8 (7.5) x 18 months = $13 500

Trapping, attachment and miscellaneous costs = $4375

Cost of photos for Rewards = approx. $500

BIRP Website development = $1000

Pozible admin fee (5%) = $2500

Cost of all other rewards, locating birds etc. = in kind/volunteer/covered by other funding.


The Challenges
There may be challenges catching bitterns and attaching the transmitters. For this reason, we're not rushing. We want to consider and trial various options, drawing on expertise here in Australia and abroad. We will take our time to get it right.