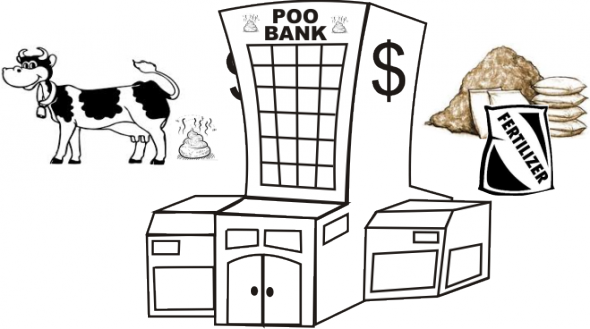 When you hear about poo, you might think that it's just a waste, disgusting and invaluable. So, what do you think when you hear the two words POO BANK? Are you thinking the same? We say that Poo Bank is just like a bank but it's a farmers life style bank - let's check it out?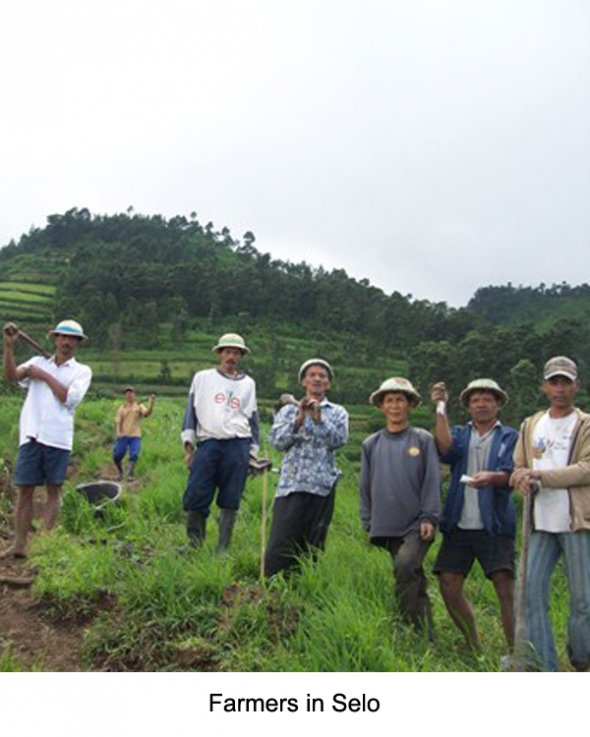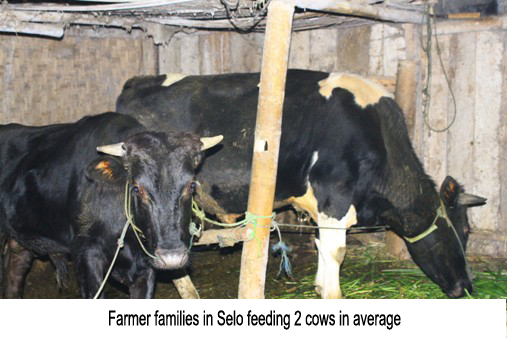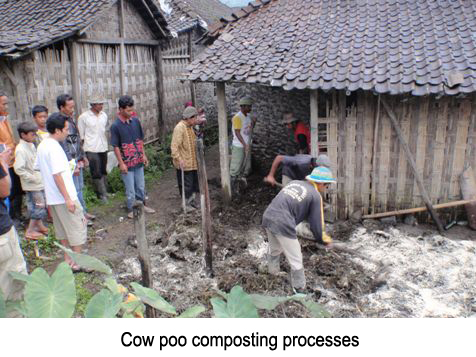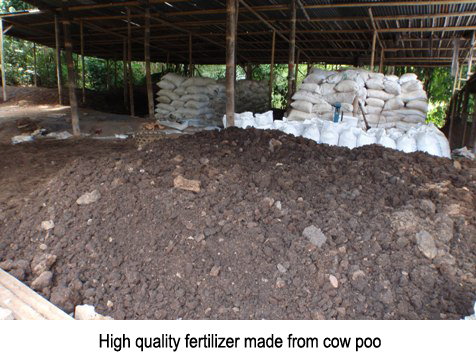 Poo bank is a bank which we will established in the Selo subdistrict, Boyolali, Central Java, Indonesia.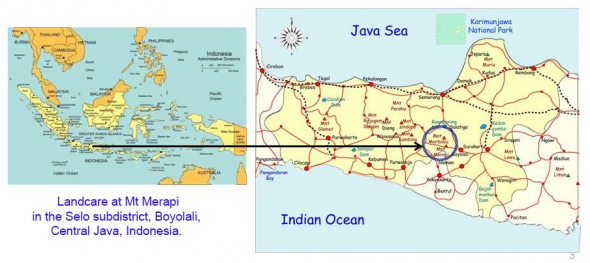 Selo is located between Merapi volcano (the most active volcano in the world) and the Mt. Merbabu National Park. Selo is known as one of vegetable and dairy production centres in the region of Central Java. Selo is also a tourism destination due to beauty of the landcape and the Merapi volcano is a renowned trekking destination for mountain climbers.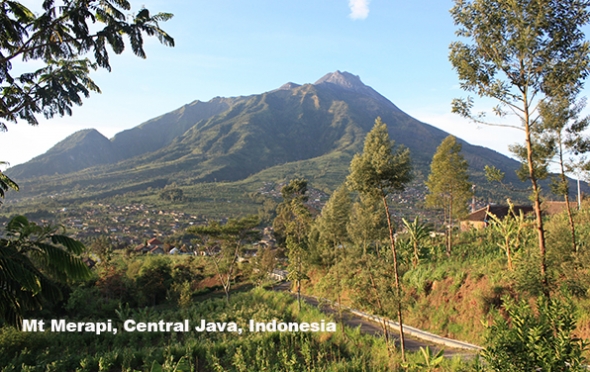 The idea of a Poo Bank started from our concern about the mountain of cow poo that is wasted from the 9018 cows (Agricultural sensus, 2013) every day in Selo. Let's say that every cow produces 15kg of manure on average per day, then 9018 cows will produce about 135 tonne of manure per day. Only 20% of the 135 tonne, or 27 tonne of the manure, is used as fertilizer, with 80% or 108 tonne wasted and useless. Poo Bank aims to optimalize the use of the 80% of the cow manure waste so it will of benefit to the farmers of Selo.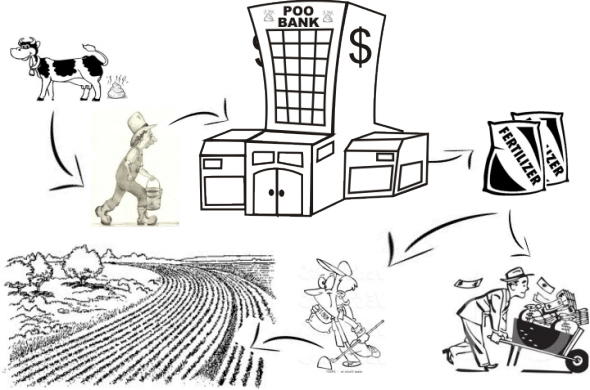 Why is Poo Bank important?
1. Farmers in Selo have a habit of disposing of cow poo into the sanitary drains in front of their houses. It smells very bad and no one likes it, but also no one can avoid it. Sometime this cow poo accumulates in one place and causes blockages. Even the flies that are not invited will come and flies are carriers for many diseases. The existence of Poo Bank will change these bad habits. Farmers will be encouraged to collect the cow poo and transport to a place that is covered so it's easy to make deposits to Poo Bank.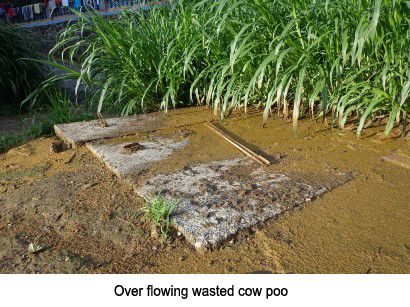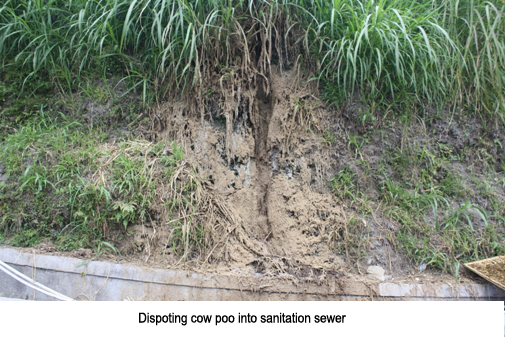 2. The second habit of our farmers is to use raw cow poo as fertilizer. This increases the risk of increased weeds, pests, pathogens and diseases. It also causes decreasing productivity. Poo Bank will supply the farmers with very high quality fertilizer which is processed through fermentation. The fermentation process will kill the weed seeds and also pests, pathogens and deseases.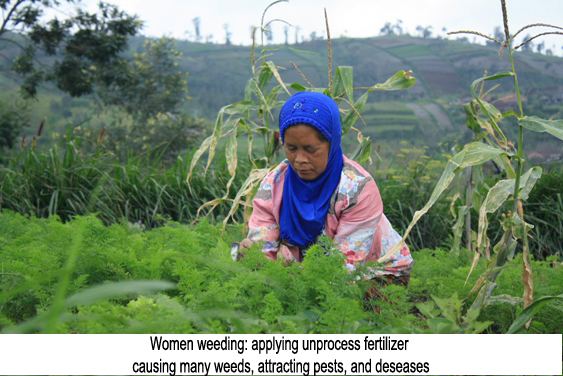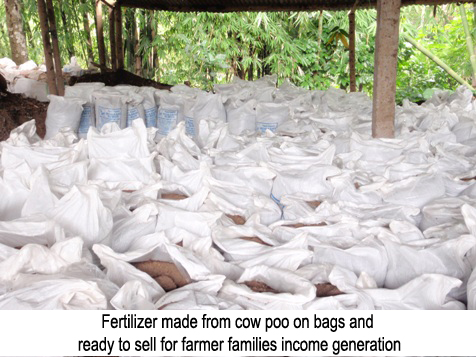 3. Remember that 80% of the cow poo is currently wasted, Poo Bank will help farmers to optimalize the wasted cow poo, and the farmers will also earn some money from it as additional income.
Objectives:
1. Promoting good practices in sustainable animal waste management.
2. Establishing a Poo Bank to centralize the processing the cow poo.
3. Producing high quality fertilizer from cow poo which is otherwise wasted.
4. Increasing awareness about sustainable agriculture practices
So, we ask you to help us to help farmers to improve their lives through the establishment of Poo Bank. We already have 'in
kind' contributions from farmers such as land and labour. We also already have in kind contributions from the Indonesia landcare organization Sahabat Lahan Indonesia (SLI). We just need your help to purchase start up fertilizer processing equipment and to build a simple Poo Bank storage facility (all built with voluntary labour).
How does Poo Bank work?
Poo bank is similar to any other bank around the world. The only one difference is in the deposit. In an ordinary bank we use money as our deposit, but because Poo Bank is an extraordinary bank we will use cow poo as the deposit.
The farmers will collect and deliver their cow poo to the Poo Bank house. If they have difficulty, Poo Bank will help them and pick up it. All transactions will recorded in an account book for all Poo Bank customers. Next, Poo Bank will process the cow poo into high quality fertilizer through fermentation and processing, using some important ingredients such as calcium carbonate and phosphate. The fermentation process requires between 2-3 weeks. Then the fertilizer produced will packed into a nice bag so it's easy to carry.
After it is packed, Poo Bank customers are allocated Poo Bank credit notes based the quantity of processed product that they have in their account. They can withdraw their deposit or just keep it in the bank. Poo Bank customers can withdraw their processed poo at anytime or it can be taken as cash.
Like all banks, the Poo Bank also needs income to cover daily operational costs. So Poo Bank customers will pay 'in kind' with 20% of their fertilizer produced retained by the Poo Bank. Poo Bank will then sell all fertilizer retained to other farmers who need it, so the Poo Bank can also get some profit.
How will the profit be spent? The profit will be used to increase the Poo Bank's capital by scaling up the processing capacity and also to support other Landcare activities in Indonesia.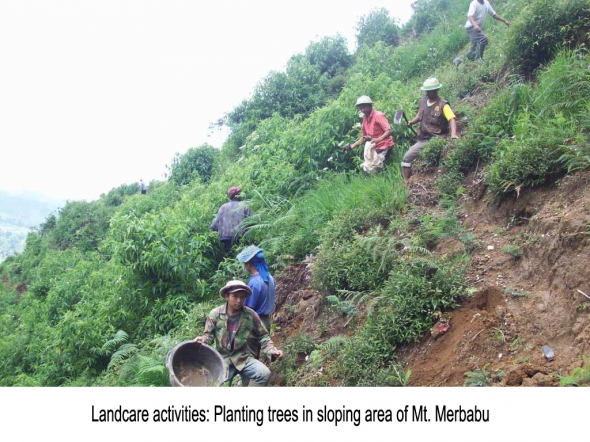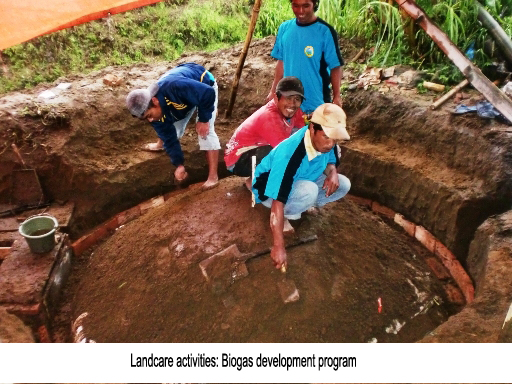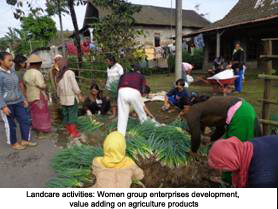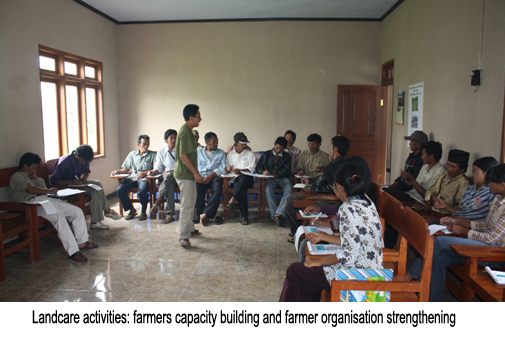 Biogas: new project generating renewable energy from the primary recycling of cow manure
Renewable energy: The Biogas development program is having the most significant impact to our community and environment.
While biogas is relatively new to Selo, there is growing interest in the energy savings that domestic biogas can generate.
Biogas, composed largely of methane, carbon dioxide, and hydrogen sulphide, is produced by fermenting animal waste in an anaerobic process (digester) to produce a viable gas for energy particularly cooking. Solids, remaining after the fermentation is complete (the slurry), can also be used as organic fertilizer.
Biogas is being developed through a locally managed micro credit scheme. At the end of 2011 with a seeding grant from the Boyolali Local Government of AUD3000, 15 biogas plants were constructed. Today the community has built an additional 39 units which is expanding every month with a further 134 planned in the next phase of the project . All the biogas units are constructed with voluntary labour.
Biogas utillization can reduce domestic energy costs by up to $24/month and every unit biogas built can prevent 1 tree from being cut down per month per household, which saves 12 trees per year on average per household. Biogas is a very powerful environmental program.
Local biogas installations provide
many benefits:
saving fossil fuels; saving time collecting firewood and in turn protecting the forest reserve; saving money; saving cooking time; improving hygienic conditions especially for women; producing high-quality fertilizer; enabling local electricity production; improving rural standards of living and livelihoods; and reducing air and water pollution.
The 'slurry waste' generated from biogas digesters will also be recycled again into the Poo Bank project.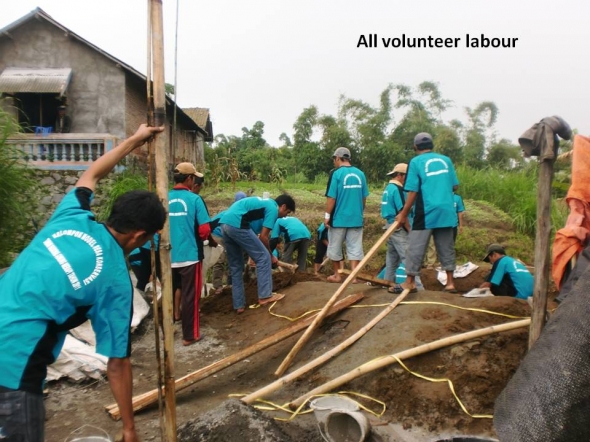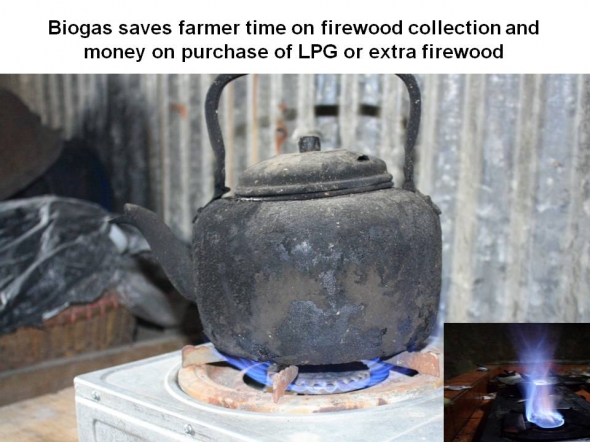 How The Funds Will Be Used
We will use the funds to buy 'poo' processing equipment and also build a house (shed) for Poo Bank storage (The shed will be constructed with all voluntary labour). For a mini-plant for composting there are five stages: chopping, crushing, mixing, sieving and packing.

The budget breakdown for the project is as follows:
1. Promoting Poo Bank to farmers: flyer, banner, leaflet, workshop, etc AUD$ 600
2. Poo Bank house material: bamboo, brick, sand, roof, plastic cover etc AUD$ 1,500
3. Crusher machine: used to reduce the size, or change the form of waste materials so they can be more easily fermented AUD$1,500
4. Chopper machine: used to cut grasses or other organic matter AUD$ 1,300
5. Sieving machine: to remove contamination and characterizing the particle size distribution AUD$ 1,000
6. Mixer machine: mix all ingredient AUD$ 1,000
7. Sewing machine: sewing the sack after packing the product AUD$ 300
8. Administrative costs, AUD$300

Total budget needed AUD$ 7,500

Any funds above the target amount will be invested into the Poo Bank to cover future operational costs associated with expansion of the project, education for farmers and a host of Landcare activities.
The Challenges
The Poo bank initiative is still new for our community in Selo. In addition to our 200 Landcare members the first challange of Poo Bank is to encourage district farmers to get involved in Poo Bank through an awareness campaign. Joining the Poo Bank needs to be easy and the final product needs to be seen as of valuable benefit for the farmers.