UPDATE: With $1783 through our own website, we've shot past $16,000 from 210 supporters, and have 82 new subscribers. We have a few hours left to lock in our future - have a read below, we'd bloody love to have you on board.
__________________________________________________________
After 35 years of publishing, Going Down Swinging needs your help to stay alive.
Since 1980 we've published 1054 writers and artists across 33 print anthologies, 2 digital editions, 19 audio albums and the new
GDS Online
, and put on dozens of live shows featuring hundreds of performers.
We just want to put great work in front of an audience, and try not to be pretentious dicks about it. (Here's our current issue, or find more of what we do down the page.)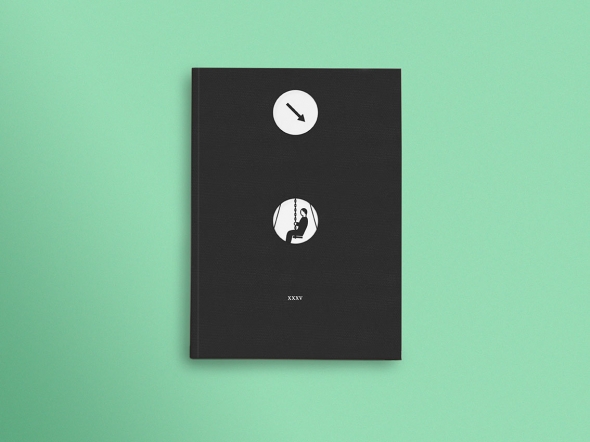 We've always got by without much cash, but a stack of our 2012 issue were damaged in transit, which also hurt sales in 2013. At the same time government budget cuts arrived, and a year ago we lost our core funding.
No complaints, that's how it is. We've long aimed for financial independence, now we need to speed that up. We don't need bail-outs, just support for what we already make. Every pledge gets well over its dollar value in return.
Next up is our 2015 issue, and it's going to be a beauty. Rather than short pieces we're assembling a handful of longer works, each paired with its own illustrator and published individually as part of a multi-format collection. It's a box set where everything's a different shape. Design studio Holiday are in charge of the concept, which is unlike anything we've tried before.
It includes Bridget Lutherborrow's debut fiction collection
Thirteen Story Horse,
paired with Melbourne painter Harley Manifold.
Read Chapter 1.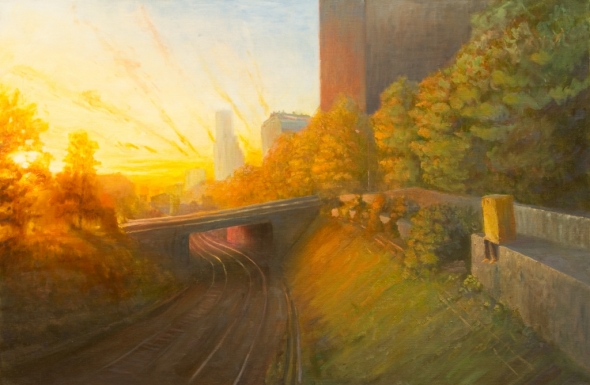 Retired televisusaliser and casual legend Andrew Denton is working on a new collaboration with artist Megan Herbert.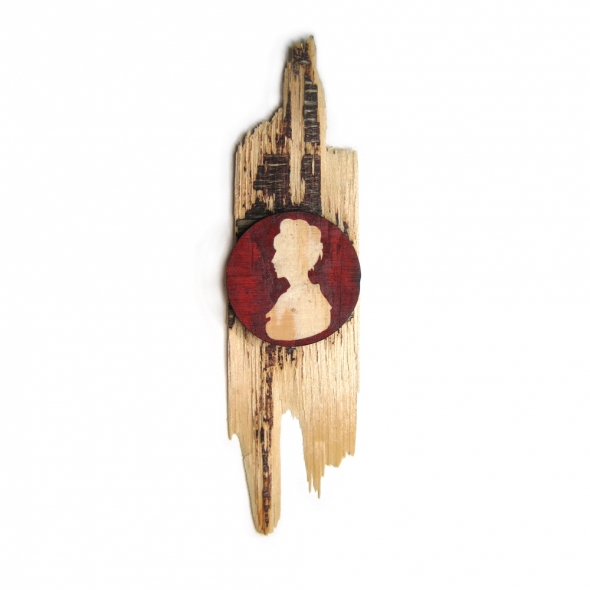 Graphic artist Pat Grant is rendering his heartsquishing memoir
Toormina Video
for print, along with a new series of posters.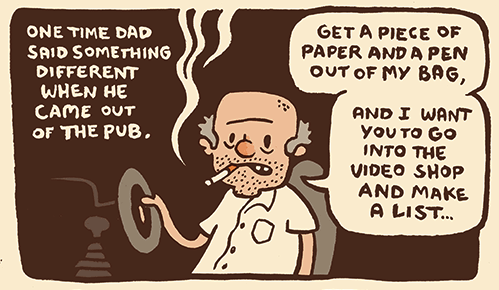 We're opening submissions for two other pieces. As a stretch goal, two grand would give us the option of adding more.
There are seven of us at GDS, volunteering thousands of hours a year. We give in-depth professional development to writers and interns, and set up concurrent programs like live shows and online publishing. It's all built around our print program.
Thousands of you connect with us through social media, mailing lists and submissions. Subscriptions are a hundred bucks for four years. Hitting 100 subscribers would really set us up for the future.
So can you give us a hand? We love GDS and what it does for Australian writing, but we can't do it alone. The best part is, you can help just by reading, watching and listening to brilliant new stuff. We'd love to have you along.
-
DIGITAL EXTRA: Not a sixth finger. Every pledge gets a bonus: choose one of our digital editions (
GDS 31
or
GDS 34
), or one of our One Night Wonders
live albums
.
Carn
GDS is a sweet little operation that helps a lot of people and entertains a lot of others. Get amongst it.
Some Of My Previous Work
Listen to a track from our new Derrick Brown live record.
Check out
The Jesus Issue
(GDS 33)...
...including painter Simon McEwan's collaboration with Cate Kennedy.
Listen to Eleanor Jackson's live track from GDS 32.
Watch Felix Nobis destroy the Toff with tales of teenage aftershave.
How The Funds Will Be Used
Printing is damn expensive. We're budgeting $8000 - and that's modest. The designers cop $1000, a fraction of the true cost for such an involved project. Then the mundane: a year's office supplies, postage, managing submissions, freight, internet, hosting, marketing, insurance and such guff will top $4000. Arts NSW is helping cover artist fees but otherwise we foot the bill.
We've raised $13,000 to cover the new issue's base costs, but $15,000 would give us scope to swank it up, whether by adding full-colour sections or an extra collaboration. Every dollar of excess will go into ensuring our future: an extra $3000 would pre-allocate a grand apiece to issues in 2016, 2017 and 2018. That kind of stability would be magnificent.
The best part is, no charity. Every pledge gets back more than the dollar value committed.
If you don't want to use Pozible, you can also buy
direct from our shop
and receive the same bonuses, or
send a bank transfer
for the value of a reward, then email info@goingdownswinging.org.au to let us know.
NB: Subscriptions are guaranteed. We keep the cash value of outstanding copies in reserve, so in the worst case scenario that GDS ever shuts down, we'll initiate the appropriate refunds.
The Challenges
Our current team has been together for several years. We're fully confident we'll handle whatever surprises the production process can throw at us.

Longer term, how will funding one issue ensure our survival? Well, paying for this edition in advance means that every copy sold beyond the target is money in the clear. It also means we'll keep the last of our reserves, so when it comes to the following issue we'll be far better placed to produce it. This campaign gives us stability.

It'll also buy our staff time to keep working on other income streams, something we're always doing. Raising funds is an ongoing issue, so if you have suggestions on financial models or more extensive investment, we're ready to talk.