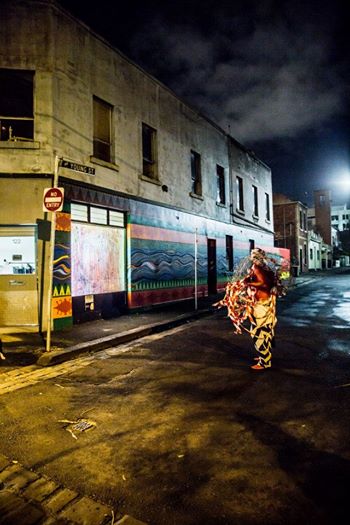 Arte Publiku! is East Timor's inaugural Public Arts Festival.
Experimental theatre, burning drums, hypnotic projection works, large-scale sculptural installations, primal performance art, ceremonial and contemporary print and textiles, comics, murals, contemporary dance flashmobs and more will transform streets into stages of creative collaboration in Dili, East Timor, between August 24-31, 2014.
Leading artists from East Timor's districts and Dili,will collaborate with Indonesian and Australian artists across a range of art forms, reimagining Dili's public spaces as a melting pot of contemporary creative expression and collaboration in a nation still defining it's identity through independence.
A series of international exhibitions, book launches and workshops will prelude a free and accessible three-day art festival for East Timor's public, encouraging the revitalisation of creative expression and democratic participation.
Arte Moris, East Timor's Free Art School and Arte Publiku! host, is excited to have received expressions of interest from over 50 district-based artists who will travel to Dili and join over 60 of their city-based collaborators.
International art collectives and artists with strong links to East Timor will return and build upon existing relationships and partnerships to create new work with Timorese collaborators. Visual artists, performers and social activists from Indonesian art collectives and organistions Taring Padi, Bengkel Mime Theatre, Survive Garage and Kampung Halaman join performers, musicians, projection artists and illustrators from Australia-East Timor collective Animatism and the Silent Army.
This is art as a celebration of place, culture, diversity, democracy and history, designed to excite, entertain, inspire and promote discussion of contemporary issues with the population of one of the world's newest democracies.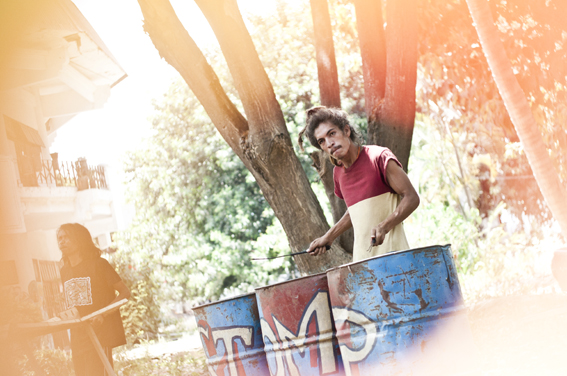 Why is Arte Publiku! important?
Art offers an effective, peaceful and necessary outlet for creativity in the process of nation building and the creation of identity. This occurs through it's ability to re-present culture and history and through it's knack of giving visibility to the invisible.
Arte Publiku! will facilitate a dynamic environment for ongoing exchanges with artists from East Timor's nearest neighbours, Australia and Indonesia, countries entwined in East Timor's history and current development progress.
The workshop series and festival will facilitate intergenerational and regional dialogue around art, creativity, activism, and democratic participation in a free and developing East Timor and inform enduring strategies towards greater creative collaboration across the region.
Arte Publiku! directly addresses key issues of East Timor's economic and cultural development through its focus on issues of youth unemployment and participation, gender and intergenerational friction around cultural practice and the development of peace building in nationhood through art.
Arte Publiku! provides an international festival platform for East Timorese, Indonesian and Australian artists to collaborate on, engaging with artists and audiences and the communities around the festival, developing deeper knowledge and more considered regional relationships, through art.
Arte Publiku! will motivate local communities to engage, create and express at a grassroots level, empowering people to connect with developmental agendas that include the environment, equal opportunity and gender participation. The Festival's capacity to
demonstrate innovative collaborations and pathways towards empowering and equal partnerships in the region develops social cohesion within urban and regional spaces across the country and beyond.
Importantly, Arte Publiku! demonstrates the transformative power of art as a binding agent in international development, encouraging a heightened focus on the conditions and role of art and creativity in greater government and civic engagement and participation.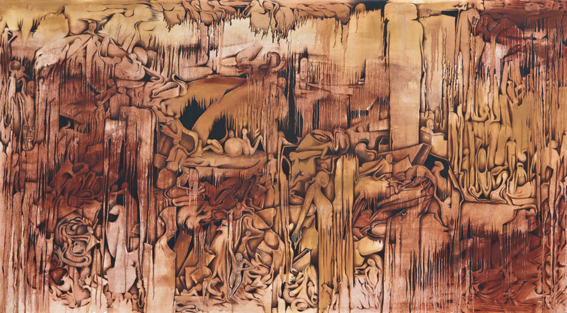 Some Of My Previous Work
The crew behind this ambitious festival have a proven record of delivering artistic action and creative ideas across cultures.
ARTE MORIS
Arte Moris is a not-for-profit Fine Art School, Cultural Centre and Art Community based in Dili, East Timor. Since 2003 Arte Moris has been using art as a building block in the psychological and social reconstruction of a country devastated by violence, with special emphasis on helping its young citizens.
Arte Moris has helped students acquire self-esteem from their skills and become more involved in the world about them, bringing communities together.
During internal conflicts in the country in 2006, Arte Moris was a bastion of unity flouting the ethnic divisions rife at the time. They became an Internally Displaced People's camp housing thousands of displaced people.
Arte Moris have shown, in the face of huge adversity, that art and culture and its transmission makes immeasurable contributions towards nation building through its capacity to heal, through its ability to re-imagine history and through its gift of grace.
Grown out of the school and its network is a flourishing community of multi-disciplined contemporary artists that nurture and support a new generation of East Timorese artists. This community has engaged communities and independent artists across the country, including members of STOMP, Gembel, Arte Makerek, Arte Ramelau, TERTIL and KLAN, to join them in making this festival a collaborative and inclusive event that cuts across all art-forms.
Participating Australian Artists:
ELIZABETH ADAMS
Elizabeth Adams is a media & arts producer with significant experience in creative documentation & strategic communications approaches in both private & non-government settings. She has a complimentary mix of technical, creative & communication skills combined with extensive cross-cultural capacity building experiences, particularly in East Timor & Uganda.
Elizabeth has spent the last five years working closely with artists in East Timor, creating opportunities to promote and celebrate the work of some of the country's most talented creative practitioners.
ANNIE SLOMAN
Annie Sloman has played a game of Twister in the Asia-Pacific region over the last ten years, with one of either foot generally planted in Indonesia or East Timor. Her hands tend to touch upon mainstream international development or community cultural development, art projects and organisations. These hands cross over when ever possible but Annie, with her dextrous balancing skills, keeps her feet.
ANIMATISM
The Animatism Project, the result of a long-standing relationship between Australian and East Timorese artists and art workers, supports reciprocal cultural exchange, festival and showcase opportunities for collaborations between Australian and East Timorese artists.
Animatism advocates for creative ways to bring Australians and East Timorese together in partnership, deepening cross-cultural understanding across the Asia-Pacific region, developing new creative works for Australian and East Timorese audiences and broadening artistic networks between the two countries.
It is a project that builds knowledge in the region about life through art.
STEALTH AGENCY
Alex Ben-Mayor is the Executive Producer of Stealth Agency. Stealth Agency has been working with artists from East Timor since 2010 and was the lead producer for Doku Rai, the acclaimed theatre production created with the Australian company The Black Lung Theatre and Whaling Firm with leading artists from Arte Moris. The production toured to the Adelaide Festival, Arts House Melbourne, Brisbane Festival, Carriageworks Sydney and the Darwin Festival in 2012 and 2013. Alex has been based in East Timor for the past year developing commercial opportunities for local artists and brings his experience of production, programming and project management to realize Arte Publiku.
Participating Indonesian artists:





TARING PADI
World renowned Indonesian art activist collective, Taring Padi, has had a long relationship with East Timor from working with Timorese activists in Indonesia prior to Independence and with activists and artists in East Timor post independence. Taring Padi is excited that it will continue to strengthen these ties during Arte Publiku! whilst learning and sharing skills, exhibiting work and launching its book Taring Padi - Art Smashing Tyranny as part of Arte Publiku.

Indonesian artists Fitri Setyaningsih, Djuwadi (Taring Padi), Fitriani Dwi Kurniasih (Taring Padi & Dendang Kampungan), Bayu Widodo (Survive Garage & Taring Padi), Andy Sri Wahyudi (Bengkel Mime Theatre) and Fitri Rachma (KAMPUNG HALAMAN) share creative traits of critiquing and developing dialogue on social, political and environmental issues in their home of Indonesia and abroad.
Through individual practices that incorporate film, fine art, wood-cut printing, performance art, dance and theatre, these artists explore themes that are both regionally defined and globally significant.
Their participation in Arte Publiku! celebrates a flamboyant, artistic and engaged dialogue on contemporary art in the Asia-Pacific region.


View us all online:
www.artemoris.org
www.animatismart.com
https://soundcloud.com/animatism-music
www.taringpadi.com
http://www.silentarmy.org
www.thingsbychris.com
http://stablemusic.com.au/Galambo
http://bayuwidodo.com
http://survivegarage.blogspot.com.au
https://www.etsy.com/shop/Djuwadi
http://www.kelola.or.id/database/dance/list/&alph=f_i
How The Funds Will Be Used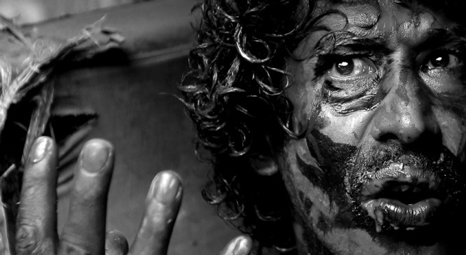 $7,500 towards total costs of more than $12,500 associated with the transport, accommodation and participation costs of East Timorese regional artists
$5000 towards total material cost of $20,000 needed to support the festival that includes:
$1,000 Art supplies for artist workshops and collaborations
$2,500 Festival Hub rigging / staging and lighting
$1,500 For catering for participating artists and volunteers over the three day festival event
$2,500 towards total freight and festival transport costs of 6,500 for Dili based, international artists and organisers
The Challenges
Some of the Challenges of Arte Publiku! are being resolved by you, our philanthropists.
The participation of artists from East Timor's regional areas is a task that is fraught with logistical challenges including transport to, from and around Dili, accommodation in Dili, and sustenance needs. Supporting artists from the districts to be involved in this festival is of high priority and importance, particularly to a nation that is focusing on decentralisation. Funding, for this specific endeavour, has been hard to come by. We need support from you to make this happen.
Many materials for Arte Publiku! require shipment from Indonesia and Australia. No matter how frugal we are, there are somewhat astronomical costs associated with this reality. You and your generosity, again, assists Arte Publiku! in resolving this challenge.
Youth participation and the empowerment of East Timor's predominantly young population is an ongoing concern and challenge in East Timor. Arte Publiku! and you are directly addressing this concern by harnessing the power of art to reach out to people's hopes, expectations, and dreams and provide them with a way to socially engage in an international context of participation through creativity.
The security of local and international artists and the general public for the duration of Arte Publiku! is a challenge that is taken seriously by festival organisers. Local security through East Timor's Police Force (PNTL) have been engaged and will ensure a safe and vibrant ambience for audiences and participating artists for the duration of the festival.