SYNOPSIS
DOWNRIVER is a mystery drama feature film. Teenager James has served time for drowning a little boy when he was a child, although the body was never found. With little time and danger at every turn, James must uncover dark truths if he is to return the boy's body to his grieving mother.
DOWNRIVER is a film in the style of WINTER'S BONE, THE BOYS or the TV series TOP OF THE LAKE. The film is confronting, dark, tense and will be controversial. It is also a tender story about friendship and forgiveness. This is the very reason why it is worth doing.
We believe there's an audience hungry for strong, emotional, complex material. We need your help to raise the final portion of the budget to enable us to start production in September.
To stay up to date with the film, please see our Facebook page
https://www.facebook.com/downriverfilm
Thanks for supporting our film!
Grant Scicluna (writer/director) and Jannine Barnes (producer)
BACKGROUND
We have worked for many years to get to this point. The first draft was written while Grant was a budding writing student! Ten years later, we are inches away from production.
Two years ago we made the short film THE WILDING. To a degree it precedes the story of DOWNRIVER. It was selected to screen In Competition at the Berlin International Film Festival and won numerous international film festival awards including the IRIS PRIZE, the world's largest LGBT short film prize.
THE WILDING is one of the reasons we're on the brink of making our first feature film. We have received commitments from investors including Screen Australia, Melbourne International Film Festival, a distributor and an international sales agent. But…. We have only received their commitment on the condition that we raise the remaining amount ourselves. This is why we're asking you to help us. This film will not happen without you!
We are very proud to represent a low budget methodology for feature film production in Australia. We are working as a shoestring team with only a key crew of about 20 people (down from at least 35 on most feature films). W
e're finding ways to be smarter, leaner and more creative than ever before.
We're committed to ensuring that all of the cast, crew and facilities on this production are paid the minimum rates due as professionals in the industry, and that we abide by all our obligations as an employer and producer.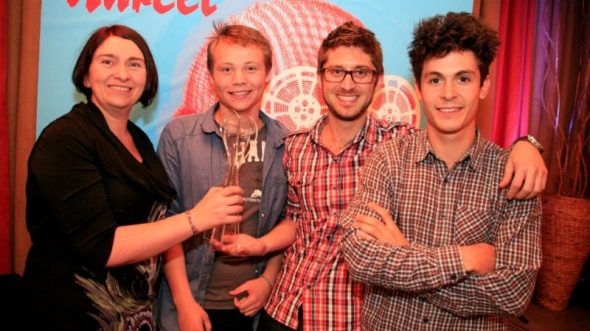 DOWNRIVER will be shot and finished to a world-class standard.

We've attached an exciting international cast whom we can't wait to tell you about. Some of the best known and most loved actors from Australia and New Zealand who have worked on major Australian and International productions.
Our crew include international award-winners DoP Laszlo Baranyai, Sound Designer Emma Bortignon as well the post-production team at DDP Studios - who have finished films such as SNOWTOWN, MARY & MAX, THESE FINAL HOURS and THE GREAT GATSBY.
We also have a number of crew and cast members for whom this will be their first feature film, such as our editor Anthony Cox and our composers Groove Quantize. A feature credit establishes careers, so by supporting DOWNRIVER, you're helping launch careers of so many of our talented cast and crew.
This film is extremely personal to those who have worked on it to this stage. We've poured years into script development and battled impossible odds to raise most of our budget. Please help us raise this little bit extra to help us cover a gap in our financing.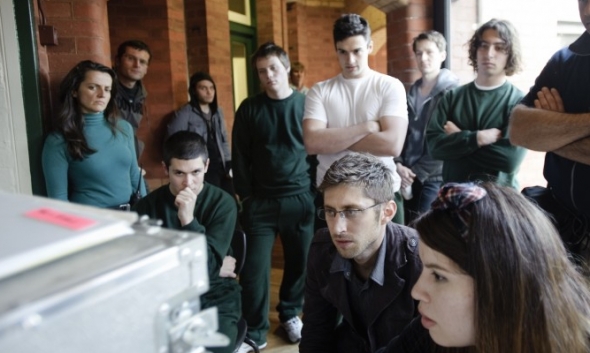 This is more than the final bit of money. This is about bringing you along to
become our partners in the film's production. You can pledge a
small amount in return for some great rewards
and our eternal gratitude, or you can make a larger donation to become
more intimately involved in making DOWNRIVER with us.
Thank you!
We hope you will consider becoming a Patron of our Film.
Like us on Facebook
Follow Happening Films on Facebook
Some Of My Previous Work
THE WILDING - TRAILER
Winner of IRIS PRIZE, MQFF Emerging Filmmaker Award, Queer Perspective Award, Showtime SPAA Talent Assist Scheme award

HURT'S RESCUE - TRAILER
Premiering Melbourne International Film Festival, 2014

NEON SKIN - FULL FILM AVAILABLE
Winner of the National Film and Sound Archive's Orlando Award for Best Australian Queer Short Film

GOLDEN GIRL (TRAILER)
How The Funds Will Be Used
This funding will be used to help pay our cast, to cover props and sets and to cover the hire of equipment. We're committed to ensuring that all of the cast, crew and facilities on this production are paid the minimum rates due as professionals in the industry, and that we abide by all our obligations as an employer and producer.

Your contribution will assist in obtaining essential things like-
Props and Dressings for Art Department
Special Effects Makeup like Blood and Prosthetics
Costumes
Location Fees


The Challenges
A NOTE FROM THE DIRECTOR
The challenges? Where to start...
Achieving what we want to achieve on this low budget for one thing. We are squeezed! I know why we are squeezed though - because we are first time feature makers and we are making a film with content that is challenging. So what do we do? We surround ourselves by extremely talented and experienced practitioners, people who have made films on a tighter budget than ours. Creative, smart, supportive people. So I am unafraid.
We have a lot to do. The film is no small vision. There have been many, many compromises but we will never compromise on story or on cast. DOWNRIVER will live or die on the strength of its story and its performances. That's where my priority will be at all times.
My other challenge is a personal one. I grew up loving the films of filmmakers now credited as the founders of queer cinema. They made films before queer became a genre. Their films were not just about the queer experience, but were experimental, radical, boundary pushing films about all kind of stories funnelled through a queer perspective. We've been told we're "too queer" or "not queer enough" with DOWNRIVER. I'm excited we don't fall within easy definition, but it's been a fight. All I can do is stand by the story I want to tell and let the universality of the story transcend definitions.
I'd like to thank you for considering to support DOWNRIVER. I hope to get the chance to thank you personally for your generosity. THANK YOU THANK YOU.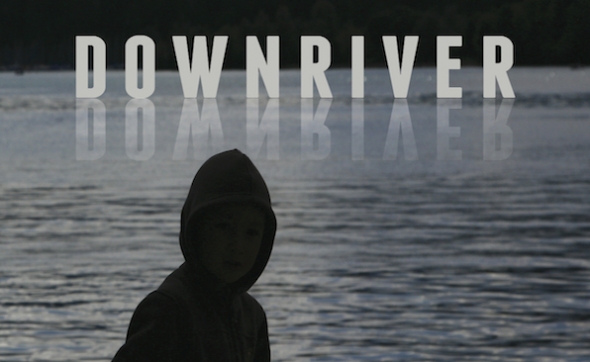 Director: Grant Scicluna Producer: Jannine Barnes Writer: Grant Scicluna Executive Producers: Kristian Moliere, Anthony Nagle, Shaun Miller Cast: Reef Ireland DoP: Laszlo Baranyai Editor: Anthony Cox Sound Designer: Emma Bortignon Composers: Groove Q Distributor: Rialto Sales Agent: Level K Developed with the assistance of Screen Australia and Film Victoria