*We've hit our target! At least 15 Changemakers in Kenya with ideas to end poverty will be enabled. Let's bring it home strong! Every extra $1,000 we raise is another local Kenyan Changemaker identified and supported for 3 years by Spark! The more money we raise, the more people we lift up out of poverty!
RECENT MEDIA
Sunrise:Studio 10:
The spirit of entrepreneurship can end poverty. If you're reading this, chances are you're fortunate enough to be in a position to help.
Let's make it happen.
Proudly Australian and not-for-profit,
Spark International
aims to lift 1 million people out of extreme poverty by enabling local entrepreneurs in Africa and the Pacific with social business ideas. Rather than throw money at problems and create a cycle of reliance, Spark visits the countries that need help to
identify
local entrepreneurs with ideas that will employ others in their communities and combat poverty. Spark then
mentors, supports
and
funds
these local Changemakers who have local solutions.
Aussie travel entrepreneur and adventurer, Chris Ball is on a mission to help Spark secure funding for its next round of Changemakers. In August, Chris will visit the global heartland of entrepreneurship – the US west coast. With an inspiring presentation for some of the world's most innovative organisations, he will share the story of Spark and the local Changemakers it has enabled.
The message is simple: Entrepreneurs and professionals in the West must urgently step up to help entrepreneurs in developing countries end poverty.
Chris will cover the 2000kms from Seattle to San Francisco on a bicycle with a daily budget of $3 - the amount half the people in the developing world subsist on. His presentations, supported by US and Australian media, have a consistent message: visit
www.seattle2sanfran.com
and pledge your support to help end poverty.
The crowdfunding campaign must hit its target of at least $15,000 for this project to go live. Every extra $1000 we raise is another Changemaker enabled. Every $1.03 pledged life changed by one a Spark enabled Changemaker (IRIS global investment impact metric).
Some Of My Previous Work
The stars of this show are Spark's Changemakers.
Changemakers like Caroline Odera from Kenya. Caroline is an awesome example of what happens when everyday people like you, Spark* and a local Changemaker all work together. With Spark's mentoring, support and funding, Caroline has created Smokeless Homes, a social business that is putting solar power and clean cookstoves into the homes of Kenyan villagers. With less smoke in their homes and more money in their pockets (they buy less firewood and no kerosene once she sets them up with her technology) the change for people living in extreme poverty is immediate and dramatic. Since becoming a Spark* Changemaker Caroline has gone from helping fifty people in her community, to now providing lighting and cooking stoves for more than 900. In the coming years she has the potential to impact many, many people with her incredible model. This is what locally led change looks like.
Changemakers like John Taka from Papua New Guinea, who along with 3 other star Changemakers in PNG, will recieve support directly because of this campaign. John epitomises what's possible when local people with local solutions are enabled. With Spark's mentoring, support and funding, John created a farming co-op that's put 20 kids through university in his village where only 10% were previously. He has diversified into healthcare and banking services for his local village and even project managed the construction of a road through 17kms of jungle, connecting his village to the highway. John has directly improved the lives of 10,000 Papuan people This is what change looks like.
Chris Ball is Project Leader. An Australian online travel entrepreneur and adventurer, he has visited more than 60 countries. In Asia he founded the adventure travel business AdventureHoney, which supports Spark International. Chris will conduct the speaking tour and is cycling Seattle to San Francisco on $3 a day.
He was inspired by the people he met in some of the poorest parts of the planet.
"From a refugee camp in Palestine to an orphanage for Aids victims in Malawi. From small communities in the Amazon to inspiring locals in remote Thailand - the spirit and drive of these local people to deliver progress and change their circumstances for the better is deeply inspiring. It commands action."
Chris Ball - Project Leader
Spark International
is an Australian not-for-profit that identifies, supports/mentors and funds local entrepreneurs in developing countries with social business ideas.
Spark International was founded by Australian, Aaron and American, Kaitlin Tait. Aaron was on leave from a tour in Iraq as an officer in the Royal Australian Navy when he met Kaitlin who was undertaking development work in Tanzania. Aside from falling for each other and eventually getting married (!) they saw firsthand the inadequacy and wastage of foreign aid that fails to effectively combat poverty.
Aaron Tait - Co-founder, Spark International
Kaitlin Tait - Co-founder, Spark International
How The Funds Will Be Used
$15,000 is the minimum required for Spark International to kick off their next intake of 15 Changemakers in Kenya.
That means Spark* will do a national search for Kenya's best new social entrepreneurs (people impacting less than 100 people in poverty with a cool idea). These 15 Changemakers will go through an intensive entrepreneurship course in Nairobi then access three years of amazing support from the Spark* team (free graphic designers, web teams, business strategists, lawyers, and research assistants) and also access quick rounds of $250 grants that help them grow their ventures.
All of this support is designed to help the Changemakers move from impacting tens of people (i.e. 50 people are drinking clean water) to the point where they are impacting hundreds or thousands (i.e. ten villages with 500 people in each village all have access to clean water).
If we can make this intake happen with this $15,000, based on Spark's track record with past intakes, we will see 14,575 people living in poverty have their lives dramatically changed.
That's right. For every $1.03 you give, a Spark* Kenya Changemaker will go onto to change a life. We think that's a pretty amazing bang for a buck!
*Spark International's poverty alleviation impact measured by the internationaly recognised IRIS global investment impact metric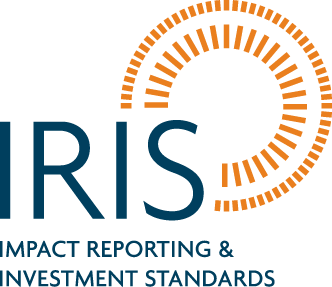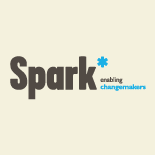 The Challenges
From Project Leader, Chris Ball:
The #1 challenge is overcoming people's apathy to poverty and the disconnect between life in the western world and the billions of people suffering in poverty. It's the difference between being able to afford the latest iPhone and not being able to afford to eat.
The very fact that half the population of the developing world survive on less than $3 is day is shocking. But are we shocked? Does this alarming fact get our attention and command action?
It's the beautiful people I've met while travelling in some of the poorest parts of the world that inspired my action. Beautiful people suffering intolerable hardship - but with the spirit and will to change.
The apathy and disconnect between us in the west and those in developing countries motivated me to add the "crazy elements" to this project. Rather than just speak to the US west coast's elite, I needed to stand out. Jumping on a bicycle and riding down the west coast on less than $3 a day is one way to get people's attention!
It's going to be super hard. But hopefully, it will stimulate interest in the project - generate awareness, empathy and ultimately, more money to enable more changemakers who can end extreme poverty.