Kathrada - 50/25 is an evening of dance and music to pay homage to Ahmed Kathrada and his dedication to freedom for all. The performances mark the 50th Anniversary of the imprisonment of Ahmed Kathrada alongside Nelson Mandela for his stance against apartheid. 2014 also marks the 25th Anniversary of his release. The performers include Liz Lea, Bobby Singh, Jenni White, Mahesh Radhakrishnan and Troupe Olabisi. Performances 18th and 19th October at Gorman House Theatre, Canberra, ACT
Thanks to Creative Partnerships Australia, every dollar you give to this campaign will be matched up to $2500 through their Match: Crowdfunding for the Independent Arts Sector initiative.

This means that if you pledge $1, we get $2... if you pledge $20, we get $40... and if you pledge $100, we get $200!!!
With the all-or-nothing nature of this campaign, only if the $2500 target is reached will the funds be matched, so please read on, watch the video, and if you're inspired to do so, pick your reward and help make Kathrada - 50/25 become a reality!
This project as also only possible due to the dedicated support of QL2 Dance. Gary, Ruth and Jamie have teamed with Creative Partnerships Australia and enabled this program to happen!
http://blog.ql2.org.au/?p=2255
QL2's next show at the Canberra Theatre will take off at the end of July - not to be missed!
https://www.canberratheatrecentre.com.au/site/what...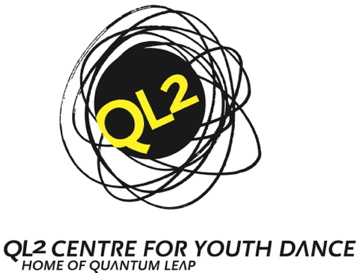 The Program;
Performers Liz Lea and Bobby Singh will present Kapture. This work has been created around the writings of Kathrada while in prison and a stunning musical score composed by Bobby and Sandy Evans. The work premiered in 2013 and explores the notion of being a trapped bird - trapped in cages, a cell and squares of light. Liz Lea melds classical Indian techniue with the Indian martial arts Kalariappayattu and Chauu to develop a movement language that is strong, engaging and emotive.
With costume design by Bruce Scott, Set by Christiane Novak and lighting by Karen Norris the work is a visually stunning feast for the eyes.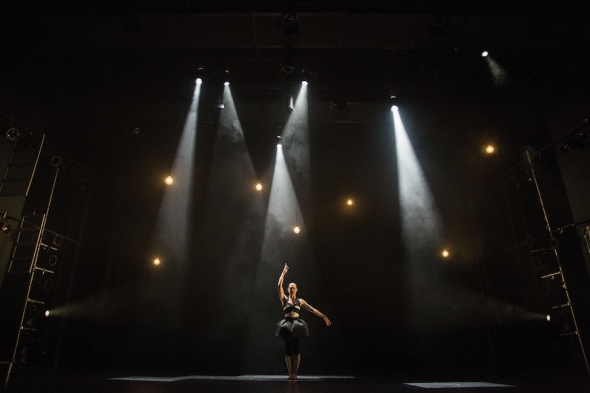 Kapture; photo Lorna Sim
Kapture will be supported by performances from Jenni White and Mahesh Radhakrishnan presenting a classical Indian dance piece and Troupe Olabisi bringing the evening to a rousing close with African dance and drums.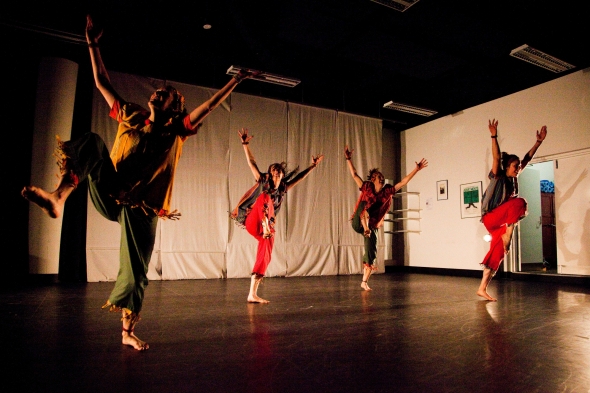 Troupe Olabisi; photo Lorna Sim
Some Of My Previous Work
Liz Lea is based in Canberra after working between London and Sydney for 20 years. She is Artistic Director of Liz Lea & Co and Canberra Dance Theatre and Associate Director at QL2 Dance.
Growing up in Malawi Liz fell in love with Africa - her parents met in NIgeria in the late 1960's - and as a family they travelled widely through Central Africa. Being commissioned by KZN Dancelink in 2012 to create a work on Flatfoot Dance Company and four freelance dancers with KZN Dancelink was a career highlight and led to meeting Mr K as he is known. This evening in in homage to him - a multicultural mix of dance and music artists joining to pay homage to him, his vision and commitment to his cause.
Biographies;
A performer and choreographer Liz Lea trained at London Contemporary Dance School and Akademi in London and Darpana Academy in India. In 2013 she was Choreographer in Residence at CSIRO Dcovery and Directed DANscienCE, a dance and science symposium held in Canberra for National Science Week, August 2013. She also presented InFlight at the National Library of Australia and Seeking Biloela at The Street Theatre – two new solo works; Magnificus Magnificus inspired by the red tailed black cockatoo for Indigenous dance artist Tammi Gissell and Kapture, inspired by Ahmed Kathrada, imprisoned alongside Nelson Mandela for 26 years.
As a dancer Liz has worked for the Royal Opera House, Ranjabati Sircar, Imlata, Sankalpam, English National Opera and English Bach Festival as a Baroque specialist. Liz's research into the early modern dance movement and non Asian dance pioneers inspired by India such as Anna Pavlova and Ruth St Denis have led to the forthcoming documentary 'Dance Detective', filmed in India. She one of very few artists who has reinterpreted the early 1906 solos of Ruth St Denis, inspired by India.
Bobby Singh – tabla
Born and raised in England, Bobby spent a great deal of his childhood in Mumbai studying with the great tabla maestro Pandit Nikhil Ghosh. Bobby was put under the care of Nikhil Ghosh's senior disciple, Aneesh Pradhan now one of the most sought out after tabla players in the world. Through Aneesh's Guidance Bobby has become into an internationally renowned tabla virtuoso,
both in traditonal Indian classical music and cross cultural genres.
photo; Lorna Sim
Now a resident of Australia, he still spends most of his time between India and Australia. Bobby has received numerous awards and accolades and has performed with some of the finest musicians in Australia and overseas including Slava Grigoriyan, Greg Sheehan, Ben Walsh, David Hirschfelder, Guy Strazullo, Sandy Evans, Pandit Ashok Roy, Aneesh Pradhan, Shuba Mudgal, Joseph Tawardros, Kim Sanders, Ian Dixon, Charlie McMahon, Jeremy Allsop, Sandipan Samajpati, Partho Sarathy, Tony Gorman and Adrian McNeil amongst many others. He has performed at many festivals including Womadelaide, Wood ford Folk Festival, Bellingen Global Carnival, Sydney Festival, Hyde Park festival, Worlds Fair Bonn, Livid, Commonwealth Games Opening Ceremony Melbourne, Perth International Arts Festival, Singapore Arts Festival and Arts on the Move, amongst many others where the demand for his exciting, soulful and inspiring playing has become a highlight in many consecutive years.
Outside of the milieu of Indian classical music, his projects have included the formation of his own fusion group DHA, becoming a permanent fixture in the hugely popular and highly acclaimed electronic/fusion group "The Bird" and most recently a member in the high energy percussion trio the Circle of Rhythm. Bobby is considered one of the finest tabla virtuosos and is a highly respected musician in the World Music Scene in Australia. Most Recently a documentary on his musical life was recorded and shown on SBS titled "Viva, I Belong Every where".
He has recorded many classical and fusion cd's featuring some of the most exciting performers in the land. Amongst his recent cd's are "Ishq" with Circle of Rhythm, a recording with jazz fusion band "Passionfruit", "Aasha" an Indian classical music recording with Sarod player Adrian McNeil, Ruhani a duet with oud player Joseph Tawardros, Birdville Sessions with The Bird, a DVD, Live at the Studio Opera House with 'The Bird' and a featured guest on Cities with The Cat Empire.
photo; Lorna Sim
Troupe Olabisi is an African drum and dance troupe, who perform traditional and modern African dance and drum/percussion, from countries across Africa, including Guinea, Mali, Ivory Coast, Kenya and Zimbabwe. Troupe Olabisi is comprised of local artists, who bring local and international experience to the creation of African drum and dance works. We do not 'create' the steps as they were created in Africa centuries ago, but rather we continue the tradition of African drum and dance, and the promotion of this precious part of African culture.
Canberra born Jeni White, is a performer of the traditional classical dance/drama style of Southern India, known as
Bharatha Natyam.
She has adapted her classical training in cross-cultural collaborations, drawing on contemporary western dance, Flamenco and theatre. Raised in Sydney, Mahesh Radhakrishnan (vocals/tambura/guitar) has trained in and performs South Indian classical
Carnatic
music. Over the years Mahesh has also developed skills in other singing and musical traditions and styles, particularly Irish traditional singing.
LIz Lea works;
I have spent most of my professional life traveling and touring solo shows and it has been since arriving in Canberra in 2009 that I have began developing more company work - particularly work inspired by historical research; in 2013 I premiere InFlight with a wonderful company of dancers; Miranda Wheen, Melanie and Marnie Palomares and Alison Plevey. Inspired by flight - man, woman and bird the link below shows a section of the second half of the evening - Aviary
Aviary
In 2005 Merseyside Dance Initiative commissioned Bluebrd which premiered at the Royal Opera House, London. After many years performing in theatres I began touring the work to our door Festivals through Europe, finally landing at the National Gallery of Australia.
Bluebird
One of my passions - early interrelations between East and West led me to the grand dames of the early moder dance movement - Anna Pavlova and Ruth St Denis. Pavlova toured Australia in 1929 with 120 birds and so a new work was born...
120 Birds
How The Funds Will Be Used
The funds raised will go towards production costs and artist/collaborator fees, this includes:
Rehearsal Studio Hire in Sydney
Rehearsal fees for Bobby Singh
Lighting fee for Karen Norris
Lighting Designer, Performers fees.

The Challenges
The obstacles for this project were initially ensuring all participants were free to participate and finding a time the theatre was available - October was my aim as it was in October that Kathrada and eight other political prisoners were released.

We have a professional and experienced team, committed to the evening and sharing Mr K's story with as many people as possible.