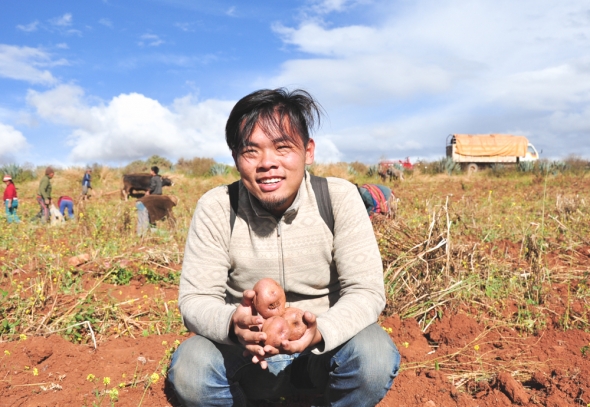 I spent the entire year traveling - only to discover that I am stranger in my own country.
Hello, my name is Bryan and I've recently returned home to Singapore after a year of traveling around the world. On the trip, people asked me about Singapore - what is so special about it? I could easily said; Marina Bay, Orchard Road and the Night Safari. But I believe Singapore is more than that. Hence, I am determine to create an Indie Map series of different neighborhoods representing its character, local businesses and the people in it. This map series, Wander will include neighborhoods such as Chinatown, Seragoon, Bugis and more to come.
I believed that the most memorable traveling experience has became the impulsively unplanned, meaningful conversation with strangers, getting lost to find the secret waterfall and learning recipes from a new-found friend. In this map series, I want to create 'that memorable experience' for my people visiting my city.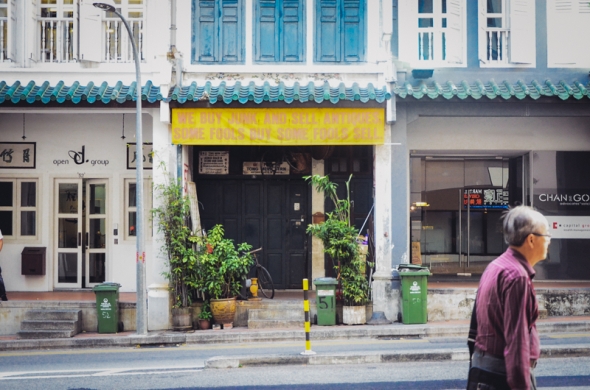 What is in the map? Imagine a hand-drawn map from a best friend that is filled with must-see, authentic local food and little surprises. The project got inspired by Singapore's multi-faceted culture and accepting it's unapologetic imperfections. Every stop on the map has been handpicked and has been imbued to paint a story of each neighborhood.
Some of the point of interest include;
- Rooftop Orchid Garden on top of Buddha Tooth Relic Temple
- Asian Porn Cinema, Yangtze Cinema
- Singapore Coffee Museum
- Backstreet Barber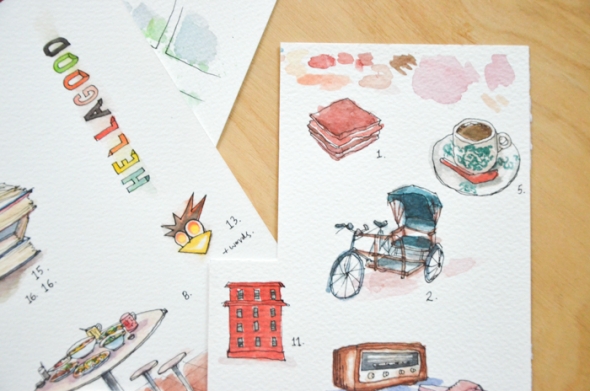 I am collaborating with a
Watercolor Artist, Cai Pei Xuan
to fill the map with hand-drawn illustration to create that personal touch, which capture the essence of a hand-dawn map.
What is the respond so far? Creating a map series that prides itself with authentic information has deter it from accepting advertisement revenue. The first map has been brewing in a sketch book and has received many kind compliments from fellow travelers and artists alike. We've started with Chinatown as our first map and it is almost ready now, the project need your help to send the first map to print.
How The Funds Will Be Used
How can you make this happen? The main objective of this Pozible project is to raise funds to help kickstart the first map in the series. Printing cost can get expensive when producing in small quantity and it is tough for independent creator to keep up on my own. With the first copy printed, I would be able sell it online and other brick and motor shop to raise fund for the subsequent maps.
For the past 3 months, we have been refining the designs whilst researching for a reliable printer and paper company to meet the standards. We want to create a map that is worthwhile to keep and share with your friend's in time to come.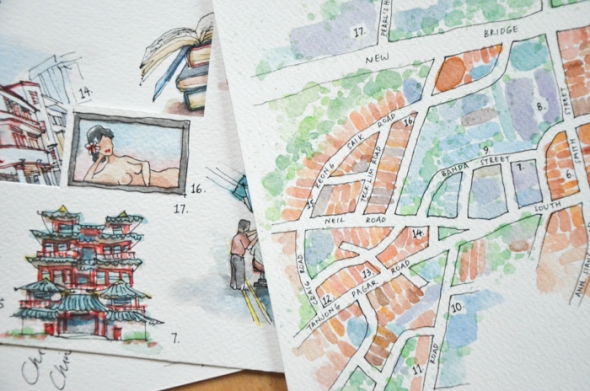 This is a Make or BREAK campaign, which means that if it don't meet the goal, the project gets none of the money raised. This is where YOU come in!
Every little bit of help keeps this project alive. There are several ways to support the map, than to contribute money. Spread the word by sharing our link on your social media channels and remember to tag me so I can send you some love in return!
In pledging you'll be part of the journey to support and raise appreciation for what makes Singapore, Singapore.
Follow the adventure on
Instagram
and
Facebook
for regular updates on this campaign and what we're up to. Feel free to write to me if you have any questions. Thank you for your support!