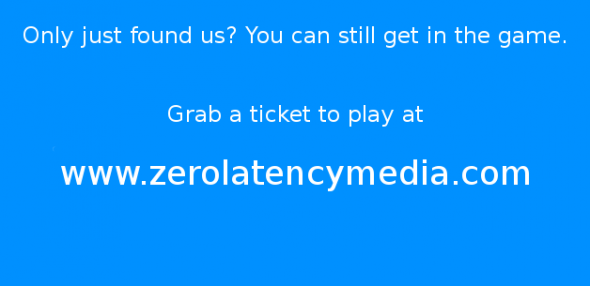 We are launching our first ever public event and we need your help. Pledge today to secure your ticket to this unforgettable virtual reality experience.
We have built the only full-freedom, wireless, multi-player VR experience on the planet. It's how gaming was meant to be. No wires, no game pads, no treadmills. Just step in and go. In 2014, in Melbourne, you will feel the future, with Zero Latency.

Our system mashes together real-time motion capture, wireless backpacks and weapons in a scalable and multi-player environment made for VR gaming. What does this mean? It means the interface feels completely real. You can move how you want, play how you want. It's the Zero Latency experience, and there is nothing else quite like it.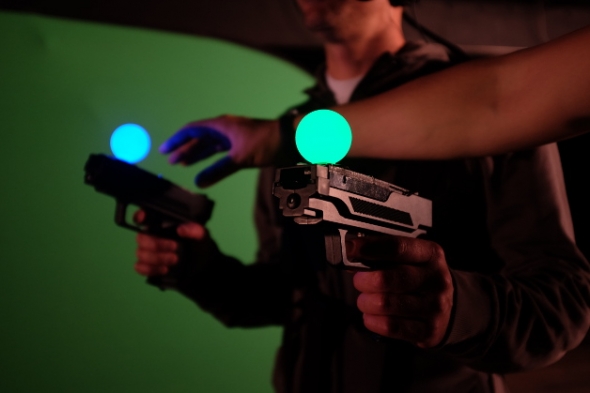 We have been building, testing and playing and now we are ready to take it to the next level. Over 200 players have been through our beta testing. No motion sickness, just a lot of screaming and a succession of blown minds. We have the technology.The system is fully functional, scalable and ready to roll. What we want to know now is, are you ready to play?

We are offering you the chance to try it out and feel the future. We are bringing you the zombie apocalypse, as real as it can be without getting bitten. We are going to kit out a facility in Melbourne with the largest VR tracking array ever seen, then we will subject you and your friends to the most intense video game of your life. Play with your friends or single handed. Pistols, shotguns, rifles, grenades. Arcade carnage or ultra realistic, you choose your reality.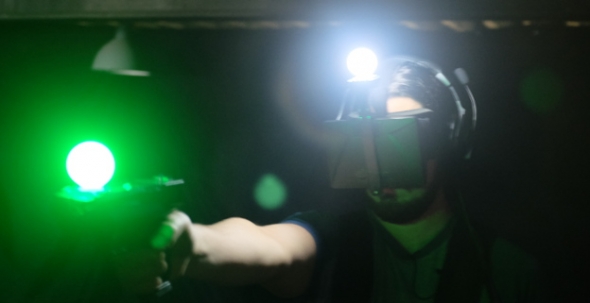 The money you pledge will go into buying more hardware, setting up and running a venue and putting the final touches on the game. The more you pledge, the bigger it will be. Each player will be able to choose their own reality. Want to go full auto action hero against the hordes? No worries. We can give you unlimited ammo and grenades to burn. Do you want to see if you would survive a real infestation? Then we can turn on simulator mode, turn out the lights and see if you can outwit and outmanoeuvre the infected.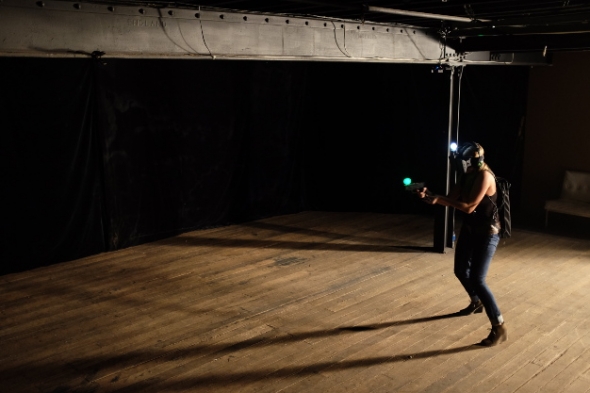 FAQs
How many people can play at once?
Up to 2 player co-op will be available at our funding goal. At $60K we will expand it to 4 player co-op. But you can play single player too.
Where will the venue be located?
This will depend on how many backers we get but we are aiming for less than 20km from Melbourne CBD.
Can people watch me play?
Most certainly. We will have a viewing area where you will be able watch your friends get torn to pieces by the zombie horde. You do not need a ticket to watch other people play and spectator mode allows you to see what they are seeing in game. Plus what's creeping up behind them...
How much time do I get in-game?
A standard ticket will get you around 30 minutes in-game, but this will vary with reward level and how quick you can strap on a backpack and grab a gun.
When will the event be run?
We are targeting a November-December launch. The available dates will depend on how many supporters we get. At the funding goal we will be running the event on Saturdays and Sundays.
Who can or can't play?
We do not recommend this experience to those with a heart condition or heavily pregnant. The venue and experience is wheelchair accessible and we can accommodate for hearing impaired. The headset will allow you to wear glasses if you require them.
Can this experience cause motion sickness?
Not at all! Every part of the system is designed to give you an immersive experience without any of the motion sickness typically associated with virtual reality systems.
Will I walk into a wall?
No. Unless you want to. We have ingame safety mechanisms to stop that happening, plus a belay person ingame to stop you hurting yourself.
How big a space can I move in?
Our standard space is 50m2 but it will get bigger depending on funding goals. The more we get, the bigger a venue we can afford; and the system can scale out to cover any size venue. We want to build out a whole warehouse for this event and if we get the money, we will.
Demo Videos
We will be adding videos here throughout the campaign








How The Funds Will Be Used
We have attributed funds to the following. Contingencies for hardware, development and rent have been included in these figures:
Pozible - 5%
Promo - 5%
Hardware - 45%
Venue Rent - 20%
Game Development - 25%