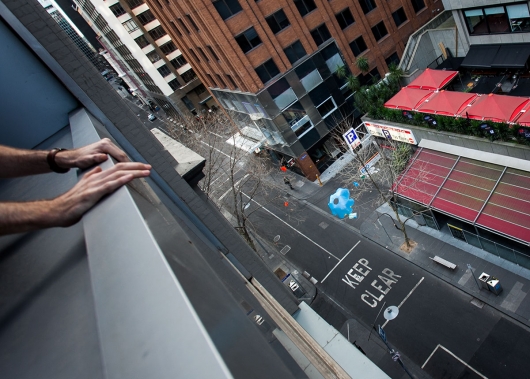 Jafflechutes
: We're Melbourne's first float-down eatery. A pop up float down. Catch and eat. Floateria. A gravity controlled melted cheese delivery mechanism.
The Jafflechutes story started with a plan to create pocket parachutes for people who live on fifth floors and forget their keys. That market seemed a bit niche, so we began talking food instead. After a brief flirtation with Parajaffles, we eventually settled on Jafflechutes. The rest is history.
For the last nine months we've been floating down toasted jaffles to hungry Melburnians in laneways across the CBD. Our goal? Create fun. Our motto? Always Yes.
We love Melbourne. We'll probably stay here for a long time and buy dogs and take up gardening, but right now we feel that it's time to turn things up a notch. We want to take Jafflechutes on the road. Do Americans know what jaffles are? We're not sure - but maybe it's time they learned!
Step one: New York City.
Image credits
How The Funds Will Be Used
We're really confident that we can sell the idea of jafflechutes to a foreign audience, but less confident that we'll be able to deliver using the same methods that we've relied on in Melbourne.
If successful, the money from this campaign will go towards materials (we want to make LOTS of parachutes), sourcing local quality ingredients, subsidising travel and accommodation costs, and perhaps most importantly, ensuring that no one who helps us along the way is ever out of pocket.
Jafflechutes has always been intentionally profit-neutral. We believe that even a secondary focus on money-making would distract from our goal of creating environments of fun and discovery. This model works in Melbourne, as we're able to subsidise any large costs with our day jobs, and because we have the support of some of the best friends in the WORLD. These networks won't exist for us in the great unknown of North America, and that's why we're seeking your help.
If $5000 seems like a bit pricey for a whimsical sandwich-throwing venture, consider that each of our hand-made parachutes costs between $0.50 and $1.00 to make, and takes about ten minutes of preparation.
We're aiming to make 1000 parachutes
. Could we order them in on a crate from a poorer country? Probably - but that wouldn't feel right.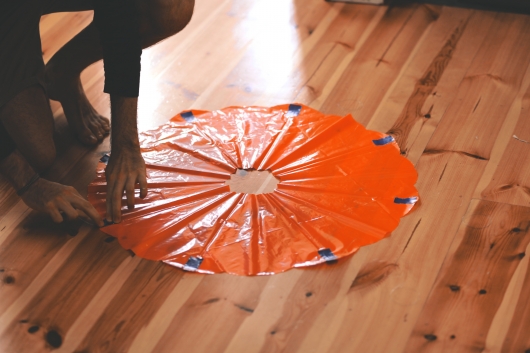 And if we're lucky enough to exceed our goal? We'll just keep adding cities to our Jafflechutes hit list. North America's a big place, and cheese is a popular food group - we're keen to cover as much ground (and air space) as we can!
The Challenges
Scraggly trees, unnecessary ledges, mild-to-unfair wind gusts, misplaced roofs..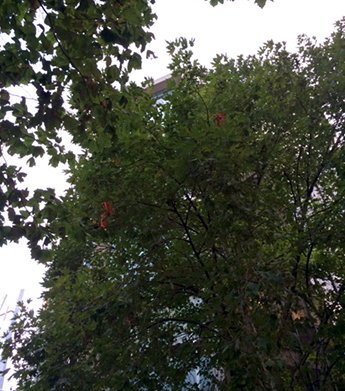 No really, our greatest risk is of over-promising and under-delivering. That's what this campaign is about. We don't want to take our foot off the accelerator until we're on Ellen or Letterman or suddenly and mysteriously Japan-famous. Or until this stops being fun.