IRL Shooter Presents: Patient 0 Sydney
Recruit, Kill, Repeat your way through an overrun medical facility and experience the thrill of Real Guns - Real Pain - Real Game in the second installment of IRL Shooter's Patient 0.
This is a Video Game - In Real Life!
Pledge your support NOW and make Patient 0 Sydney a reality!
IRL Shooter Patient 0 in Brief:
* A REAL LIFE, live action Zombie Apocalypse gaming event
* Realistic weapons & a realistic experience
* Using the most advanced IR technology to provide a fully scored event
* You can be the hero or the villain in your own action story
Improvements and New Additions since Patient 0 Melbourne :
* New gameplay, brand new technology, completely immersive playing environment
* Achievements, Upgrades, Full Scoring & Leader Boards
* Side arm & The Pain Belt
* 10,000 Tickets available - HEAPS of Pozible only rewards
* Free MEDIC Upgrade with every ticket bought in December
* Discounted Patient 0 Sydney ticket for all previous Patient 0 players
* Choose your own Tactical Peripherals - Torch, Holographic Sights or a Fore Grip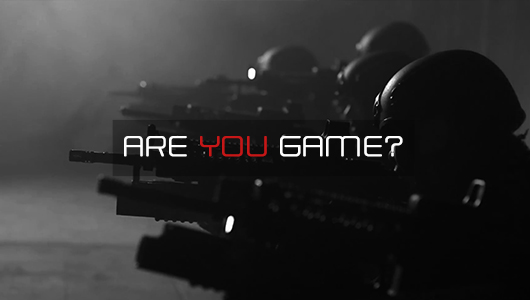 *** Special Offer for All Tickets Bought in February***
Recruit your Squad & get in training with the Ultimate IRL Paintball Pack.
Every ticket bought in Jan/ Feb includes a free 10 person pass & 1000 free paintballs (plus all the gear) to one of the 2 amazing paintball fields of
Ultimate Paintball (NSW)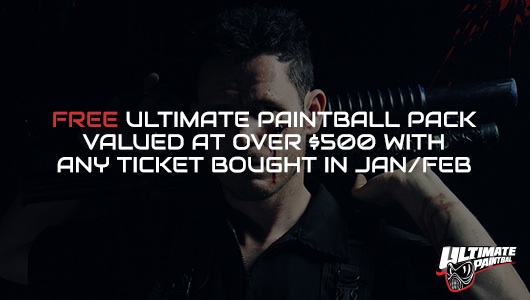 *** PLAY IRL WITH THE VIXEN GAMER ***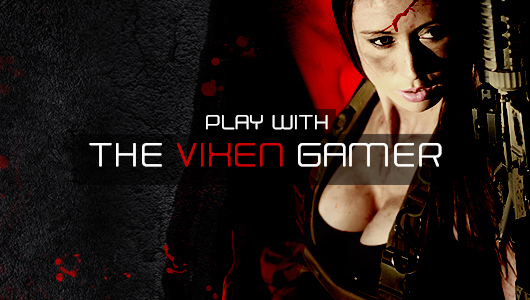 Anyone who buys a ticket to Patient 0 in February will enter the draw to play again for FREE on the Squad of TV presenter, professional gamer & world famous cos-player -
The Vixen Gamer
. Here is a video message from The Vixen Gamer -
The Vixen Gamer Wants You!
Do you have what it takes to stand shoulder to shoulder with her to battle the infected horde?
*** NEW REWARD CATEGORY ***
Become the Infected and live out your zombie dreams. Join our cast of professional zombies and hunt players inside the game arena, scoring points for every 'bite' you inflict and earning personal karma for every player you can make scream or cry!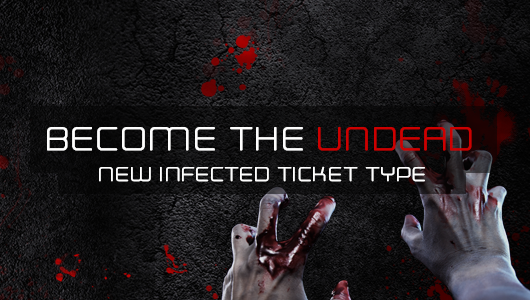 IRL Shooter are proud and excited to be back with what promises to be an improved game and player experience for Patient 0 Sydney.
Over 6000 players braved the hordes of undead at Patient 0 Melbourne, but since then the team at IRL have been developing and refining nearly every aspect of the technology & gameplay that made Melbourne such a memorable experience. Watch a video of the Melbourne event
Here
!
However, for all of its successes & player enjoyment, the Melbourne game was not a money making machine, and that is why IRL Shooter are back on Pozible.
We need to sell 10,000 tickets in total to cover all the costs associated with putting on an event like Patient 0. As a small, independent games developer, without the backing of a parent company or major corporate sponsor, we are putting ourselves out to the gamers, the shooters, the genre fans, the weekend warriors, the fan boys & girls, the adrenalin junkies, the thrill seekers and those just wanting to do something that is truly unique and memorable.
Play as a Squad of 6, in your own exclusive game. If you don't have a full Squad we will help you find one to play with. Recruit your team prior to playing or join up to a new Squad of unknown recruits.
Join us in bringing Patient 0 to Sydney, so that more people can experience this world first, totally immersive, live action video game event.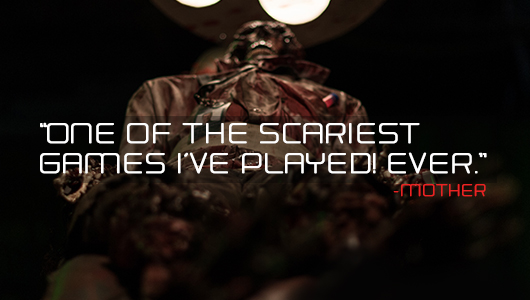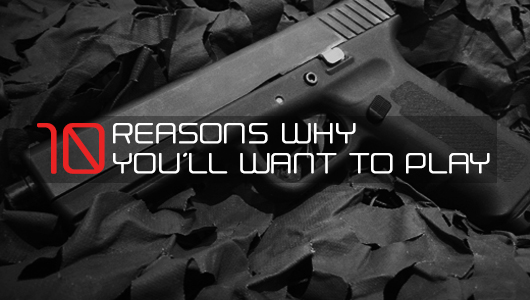 1. We have sidearms
2. We have sidearms
3. Seriously, We have sidearms
4. You can now become The Infected & hunt players, inflicting REAL 'bite' damage to score points
5. New and Improved M4 sports recoil, muzzle flash, realistic sound + more
6. Earn bragging rights by wearing the pain belt on level 5 ALL GAME
7. Live out your own action adventure and experience the thrill of being in a real, hostile environment
8. New NPC Algorithms mean you will have to make some pretty tough choices, test your metal
9. Shooting zombies is sooooo much fun!
10. This will be the most fun you'll have with your clothes on all year
IRL Shooter in The Media

Don't just take our word for it. This is what some of the media have said about Patient 0 Melbourne and the next game - Patient 0 Sydney. Or, jump on our website and check out the blog!
Sydney Morning Herald - 19/11/12 -
Waging War on the Living Dead
PC Authority - 29/10/12 -
Playtest: Patient 0, brings zombie-killing to, uh, unlife...

PC PowerPlay - 18/02/2013 -
IRL Shooter: The Next Level
iStartedSomething - 12/01/2013 -
The Future of Real Life Shooter Games
Kotaku - 19/10/2012 -
Play a Real Life Zombie Shooter - It Looks Insane
Gizmag - 4/12/2013 -
Real Guns - Real Pain - Sydney

PC Authority - 3/12/2013 -
IRL Shooter Coming to Sydney
MMGN - 4/12/2013 -
Patient 0 Coming to Sydney
CNet - 3/12/2013 -
IRL Coming to Sydney
GIZMODO - 2/12/2013 -
Real World Zombie FPS
Frequently Asked Questions

When is the Patient 0 Sydney season running?
We will announce final dates for the season once we know the game is 100% confirmed to go ahead. This is based on selling enough tickets. Currently we are planning to open in August/ September of 2014 & run for 10 weekends.
What if I can't find 5 friends to make a full Squad of 6?
Not a problem! We'll have mechanisms in place to help players find squads & for squads to find players, so don't worry if you can't fill out a full Squad of 6 by yourself. Once the new IRL HQ is released, you will be able to create a team and lock in a time to play.
I purchased a reward and want to know if I can upgrade it?
Firstly, thanks for supporting us! If you bought a reward and realised it's missing something you really want, don't worry! Once the new booking system is online, you will be able to add additional items to your kit. Please note, the Akimbo and the Deity Kits are a Pozible ONLY promotion!
How long is each game? Will we run into other teams inside the venue?
Each Squad has a 1 hour in-game mission to complete. There will be approximately another hour of briefing, kitting out, training & debriefing for every team (making the onsite experience approx 2 hours in total). Each Squad will have an exclusive run of the facility & will NOT see other teams inside the game arena. You may hear screaming or the odd fire-fight (this is an active, hostile environment remember) but your Squad will feel like the only one inside.
I don't want to wear The Pain Belt. Will this mean I don't get the full experience?
The Pain Belt is an optional extra for players who want to physically feel the 'damage' they take during the game. Our zombie actors cannot grab or bite you, so The Pain Belt will make their attacks feel very real. By choosing not to wear it you will miss out on the physical fear of attack, but you will still feel the physiological fear of attack.
What are Tactical Peripherals? Sounds a bit kinky.....
Tactical Peripherals are specific items that you can add to your weapon to enhance your playing experience. Every player gets a stock M4 weapon as standard but you can 'pimp it out' with any combination of Torch, Holographic Sights or a Fore Grip. This adds a small amount of weight, but also extra functionality/ performance.
What is the Medic upgrade you speak of?
To add a level of realism to your game instead of setting "lives" we are giving you a "Medic" in your team. A medic is a player in your team that when close by can omit a "Health" signal, giving you life when you're down on your knees about to be chomped by zombies. You will need to protect your medic, because if they die, who will save you?
M4 or Pistol or Both? I can't decide.
The standard weapon is the M4 assault rifle, however you can add a secondary weapon, the Glock 17 pistol to your load out. Think about your favourite FPS or action movie. How often does the secondary save someone's ass? We are also offering a Pozible Exclusive of no M4 & 2 Glock 17's for those who want to live out their Akimbo dreams and rock the game like Boss! Remember, more weapons means more weight, however the pistol is a minor addition that could save your life......
Are you coming to Melbourne, Brisbane, Perth, Adelaide, Darwin, Hobart etc. after Sydney?
Our intention is to tour Patient 0 around the country, similar to a traveling theatre production. If we know there is a big enough number of potential players in a City, we aim to go there. We can't put dates on this yet as all of our focus is on the Sydney game right now and we are a purely Crowdfunded event. If you are worried about missing out, we have 2 words for you - Road Trip!
Can I bring my own weapon, camera, tactical gear to Patient 0 Sydney?
We encourage all players to dress in character for their game, however we draw the line at weapons or potentially harmful additions to your costume. We do not allow personal cameras/ phones inside the game arena but will be providing Helmet Cameras for players who wish to record their game. Personal items are safely stored for players during their game.
How physically challenging will the game be? I'm not 100% fit/ able bodied....
Patient 0 is NOT a running game. While good cardio will be crucial come the ACTUAL zombie apocalypse, our game is more about stealth & good team tactics, than speed & strength. There will be some physical obstacles, so the event is not suitable for wheel chair bound people (really sorry about that), however if you can walk for an hour while carrying a 3Kg weapon, you should be fine :)
How do we redeem our tickets?
Once the Pozible campaign is successfully completed, IRL will complete the immense overhaul of IRL HQ. New features include achievements, XP, live scoring, team stalking and more. Once IRLHQ is complete, you will need to create an account and redeem the coupon code we provide for your ticket!
I'm a returning player, how do I access my IRL Account?
If you previously played and have bought a ticket for the Sydney event we will be in touch after the campaign ends to verify your account details as well as your mission intel from last year. Your accounts will then be added to the new booking system and you'll just have to reset your password. Returning players will get some special achievements and bonus XP from last season.
We've got questions, who can answer them?
If you have any further questions about IRL Shooter or our next event, you can email admin@irlshooter.com and please allow 24hrs for a response, we're crazy busy making sure the next event will blow your minds!
Some Of My Previous Work
The 3 current team members of IRL Shooter, come from different back grounds, but have the shared experience of having run Patient 0 in Melbourne and a shared love of gaming & the horror genre.
Drew Hobbs - Narrative / Director
Script writing and camera department background, genre, gaming, comics and general weapons enthusiast
Zoe Tame - tech whiz, designer extraordinaire
Web & graphic designing, serious gamer, NERFer & successful business woman (www.visualtonic.com)
David Leadbetter - production, marketing / Director
Corporate marketing career followed by film production background. Has to hide his Playstation from the kids
How The Funds Will Be Used

Putting on a game such as Patient 0 is like shooting a horror movie, combined with running a circus, that is based on cutting edge technology, set in a video game universe, built from the ground up, inside a warehouse. Check out the link below for a video of what went into Patient 0 Melbourne.

We need to sell 10,000 tickets to fund the Patient 0 Sydney game & the money we raise from ticket sales will go towards the following departments;
Technology

Although we have working prototypes of the weapons system, we need to have a full armoury available to cater for the players involved. Combine this with the websites required for player management, bookings, scoring & game universe & story & our tech department is 20% of our budget - Not including wages..... Check out some videos of our new weapons system
Here
Game Venue

The game is housed inside a warehouse of around 7,000m2 & needs to be built from scratch, like a film set inside a studio. Walls, ceiling, lights, sound, props, animatronics, smoke etc. etc. will be installed in such a way that once the players enter the game arena, they are completely immersed inside our game world. This build (plus the building rent) equates to another 20% of the budget.
Wages

Our single biggest expense is the fantastic cast & crew that help us put all this together & then hide & attack you inside the game itself. We will employ well in excess of 50 people everyday to work behind the scenes & in front of your weapon & these people do not work for free. 50% of the budget goes on wages.
Business Costs

Having 10,000 armed 'civilians', stressed, hyped up, on a mission and mostly scared to death is a potentially dangerous cocktail. At the Melbourne game there were very few injuries of players or cast, but of course, we must be prepared for the worst possible outcome. The remaining 10% of the budget will go towards insurance & all other business expenses (such as travel & freight, office expenses etc.)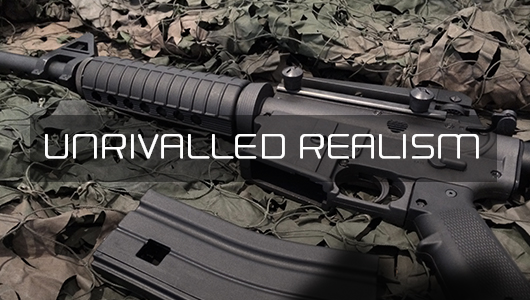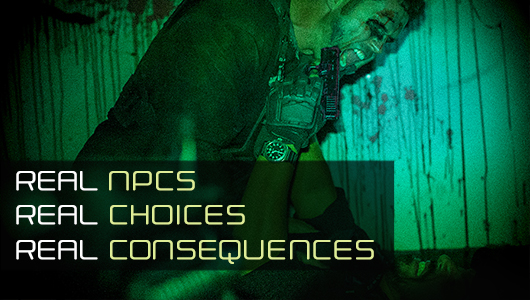 The Challenges

Our game is based around video games, guns and zombies. Throw into the storyline a few extremist religious overtones and we have a cocktail of 'social outrage' from certain sectors of society. We expect that we will generate some 'negative' press from people wanting to blame societies ills on videogames & violence and we could present as a very easy 'posterchild' for everything they despise. We welcome open & frank debate around these topics and sincerely hope that should the situation arise, we will proudly carry the flag for video games into the colluseum of public opinion.......
The IRL Shooter team have already had the experience of putting on a live action video game event - Patient 0 Melbourne, so are aware of many of the risks involved. New challenges will always come up, but the team has the experience and the skills to deal with them.
No-one else is doing anything like this in the world so there is no 'rule book' to follow - IRL Shooter are writing the book!