UPDATE: The winning *CAMPSTER* we love. Now it's time to build it.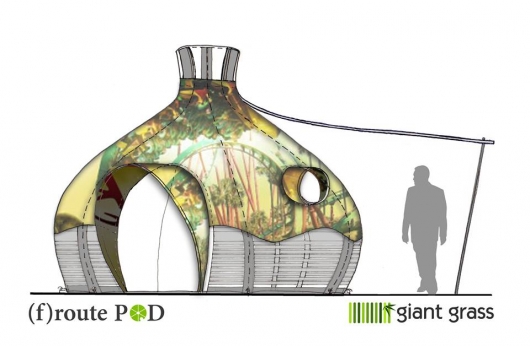 Here's where we began...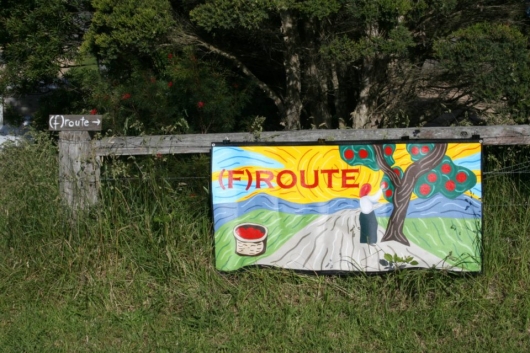 We are (f)route Inc. (pronounced 'fruit') - and we're a social enterprise that works to bring GOOD travellers to our favourite places in East Gippsland. Places that are full o' fruit, slow art and outdoorsy walking & cycling adventures. We are building the 'f' - route.
NOW we need friendly, ethical, culture-seeking, adventurous travellers to explore the wild 90 Mile beach between Pt Hicks Lighthouse and Mallacoota.
To do that … to accommodate our good tourists ... we need a fleet of very good *CAMPSTER*s.
*CAMPSTER*s are slightly groovy, portable, green creative shelters that can house the hikers and cyclists who travel the (f)route.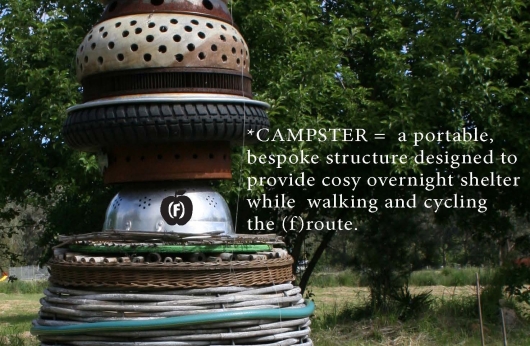 As a 'not for profit' community-owned Travel Bureau - we need to be able to set our *CAMPSTER*s up, along the route – on demand – so that travellers can hike all day – and arrive at their tiny pop-up home, all kitted out with fruit and art (and dinner) on arrival.
We have done a LOT of the groundwork to make this plan a reality. (Got the team? Check. Got a big (f)route community? Check. Got the business plan? Check. Got half the seed funding offer? Check.)
So - now we need to create the iconic *CAMPSTER* prototype.
Building the prototype, will allow us to make a compelling pitch – and sell our idea - to social investors and the good travellin' world.
So – we've built an event. It's called (f)routeville.
We've invited nice, generous, fun people and a very wise celebrity (Costa Georgiadis, Gardening Australia).
We've launched a
*CAMPSTER* design competition
- and hawked it far and wide (and locally of course).
On 1 March 2014 at (f)routeville we choose the winning design – amid great hoopla!
It's our BIG chance to pitch this social enterprise and this *CAMPSTER* concept with gusto.
So – we are seeking your support to build the *CAMPSTER* prototype
AS SOON AS POSSIBLE after the design is chosen – and announced.
We're sure we'll have it built in no time flat - if we have the funds ready to go.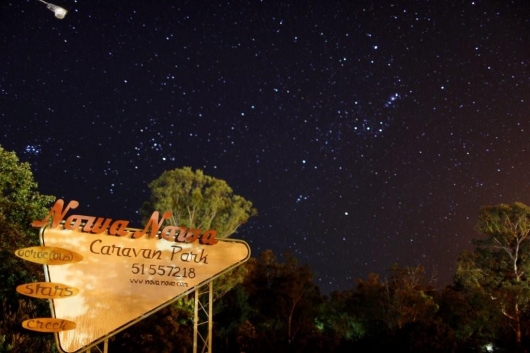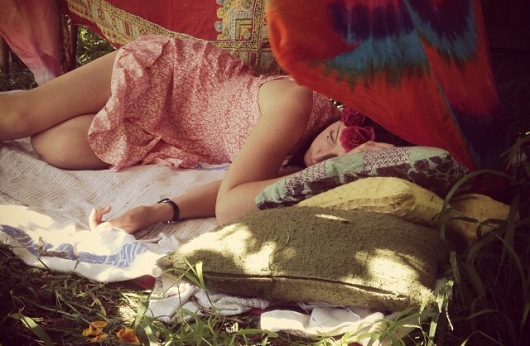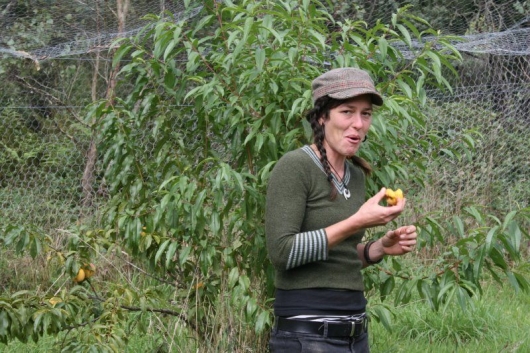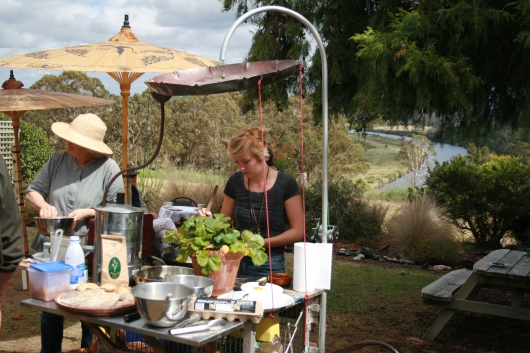 (f)route POD - the plans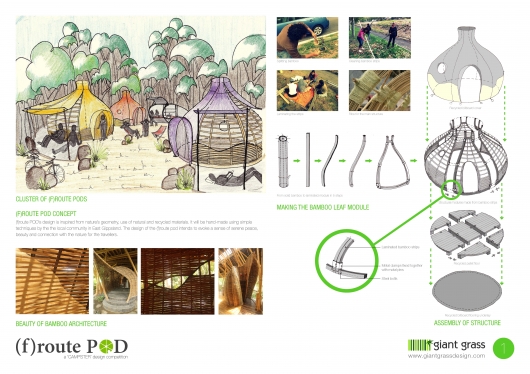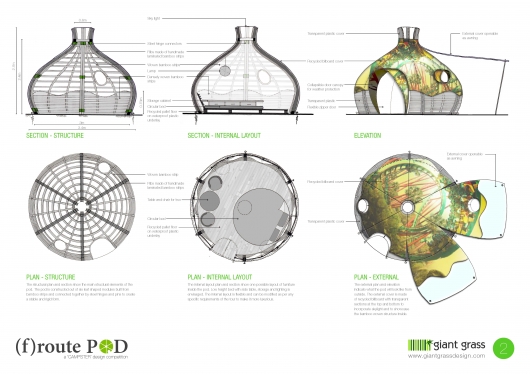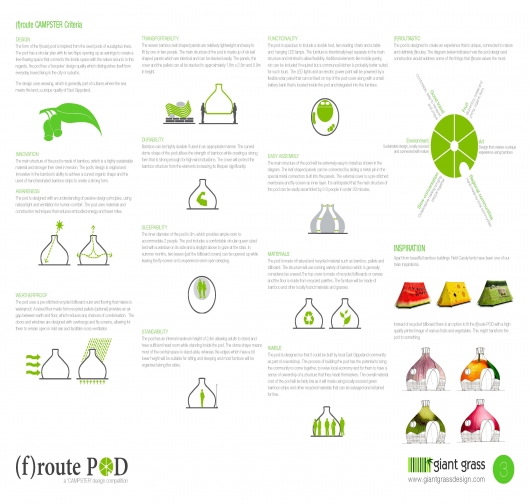 Some Of My Previous Work
(f)route has been such a long time coming.
You just can't doubt our persistence and capacity to create something magical out of thin air.
We've been working on (f)route for the last 3 years (maybe that's 4 years now).
You can see our blog here
http://www.froute.com.au
- which includes all the films that we've made along the way at
http://www.froute.com.au/p/films.html
We hope you can watch each and every one of them.
We have worked hard at connecting all sorts of people, from all over East Gippsland - and yes, the world.
You can glimpse the (f)route community here
https://plus.google.com/photos/1087915092515832884..


And of course there's always facebook at
https://www.facebook.com/froutey
check out those albums.
How The Funds Will Be Used
The funds we seek will be used to BUILD the *CAMPSTER* PROTOTYPE.
That means honing the winning *CAMPSTER* design - in collaboration with the designer - to suit our needs perfectly, then creating a one-off sample that will become our show-off piece.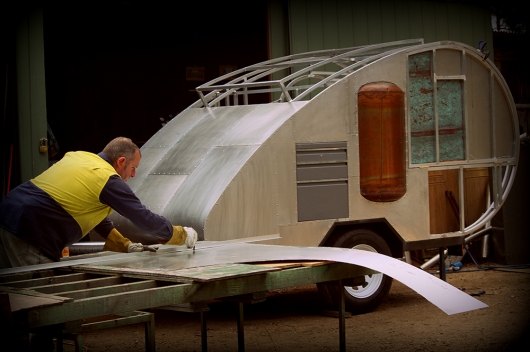 Our budget is devoted primarilty to the design and construction - with a little bit of branding, logo making, marketing and launching to take the *CAMPSTER* experience to the world.
$2,000 - to the original artist/architect/designer.
$6,000 - for basic construction (exact cost is unknown as yet, but we have good skills and local, recycled materials that should allow us to build the base design within budget). Embellishment and technology can be added if we pass this minimum funding estimate.
$1,000 - for *CAMPSTER* logo, branding, kit documentation. The *CAMPSTER* manual.
$1,000 - for administration, overheads, online, communication, printing.
The Challenges
We know this is not an easy path. We've been working for 3 years now on a roller coaster of funding successes and failures. We've had more success than most - but we still work out of our own pockets to prove that East Gippsland has a culture and an artistry and is a 'destination' that we can polish up to be truly special.
We've worked through the Social Traders CRUNCH program - and survived. (So, we can do anything.)
There is no risk associated with building the (f)route *CAMPSTER*.
That's not to say the rest will be smooth sailing - but we are WAY ahead of the pack.