One of the best things about Melbourne is its food, and part of what makes Melbourne's food so special is the beautiful local produce that grows right on the edge of the city.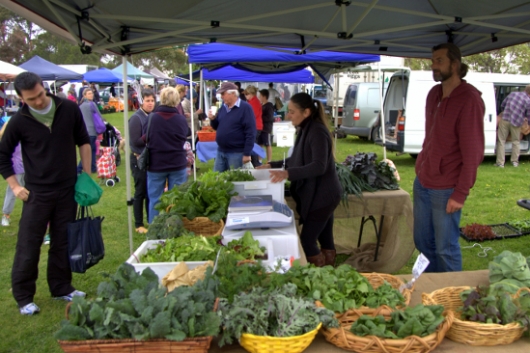 In a fast-changing world, sourcing our food locally just makes sense. So wouldn't it be terrible if we lost our local farms? Well, that's exactly what's happening. Without us even realizing it, Melbourne is losing its farms, along with its world-class local food and a large chunk of what makes the city so special. As the city grows, it is gobbling up our best farmland and replacing it with houses.
The Food Alliance wants to tell the story of Melbourne's local farms and foodbowl regions. We believe it's vital to understand what we're losing, and what's really at stake. Did you know that over 90% of Victoria's strawberries and raspberries are produced on the edge of Melbourne? Or that over 70% of Australia's asparagus is produced in Koo Wee Rup, an area South-East of Melbourne that has the ideal growing conditions for this delicious spring vegetable?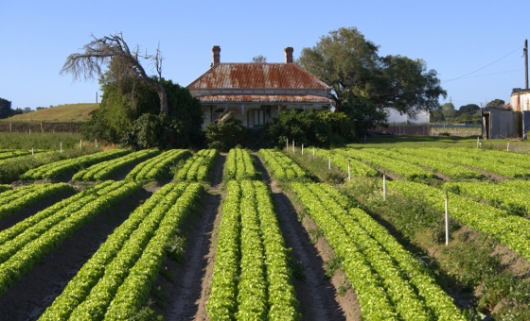 If we understand the importance of these farming areas on Melbourne's fringe, then we can protect them. We want to communicate to the public and policy makers the significance of these areas for Melbourne's food supply. This is an important first step in securing long term protection for these areas so that future generations can continue to enjoy local foods from Melbourne. We all understand the importance of superannuation and saving for the future. These foodbowl areas around Melbourne are our collective superannuation fund, our food for the future. Now is the time to act to protect them.
Some Of My Previous Work
This is a joint project between the Food Alliance, where Dr Rachel Carey and Dr Nick Rose are based, and the Victorian Farmers Market Association, where Sam Edmonds is the Executive Officer.
The Food Alliance has a strong track record in research on Victoria's fruit and vegetable supply and threats to Melbourne's food production from urban development. The Food Alliance's previous publications in this area include 'A resilient fruit and vegetable supply for a healthy Victoria' and 'Planning for Food: Towards a prosperous, resilient and healthy food system through Victoria's Metropolitan Planning Strategy'.
The Victorian Farmers' Market Association supports and promotes authentic farmers' markets throughout Victoria where Victorian farmers sell fresh local produce direct to the public. There are now over 50 genuine farmers' markets in Victoria where over 2000 farmers sell local produce direct to consumers.
How The Funds Will Be Used
We will use the funds to conduct research and gather data about six of Melbourne's most important growing areas on the edge of the city and to turn this data into a set of infographics. The areas are Werribee, Cranbourne, Bacchus Marsh, Koo Wee Rup, the Mornington Peninsula and the Yarra Ranges. We'll also tell the stories of some of the farmers in these foodbowl areas, and we'll produce lists of where you can buy fresh produce at the farmgate.
If we raise $9,000, we'll be able to profile two of Melbourne's most important growing areas: Werribee and Cranbourne. We'll start with these areas because they are closest to the city and therefore most under threat. If we raise $12,000, we can carry out research into two more of Melbourne's important growing areas and if we reach our target of $15,000 we can profile all six of Melbourne's most important growing areas.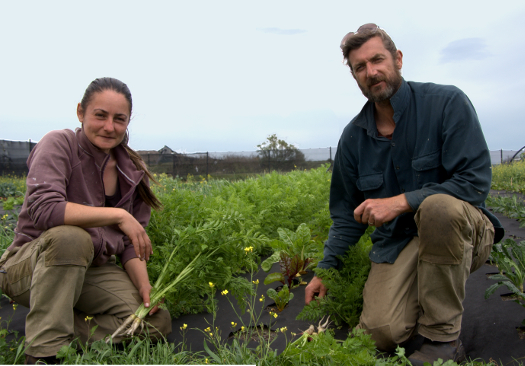 Michael and Mandy Green, Greens Organic Farm, Clayton South
The Challenges
The key risk for this project is not raising sufficient funds to carry it out. We have the capacity and the expertise and are building on a significant body of previous work in the area. We also have good relationships with local councils, producers and other stakeholders that will assist us in gathering the data.