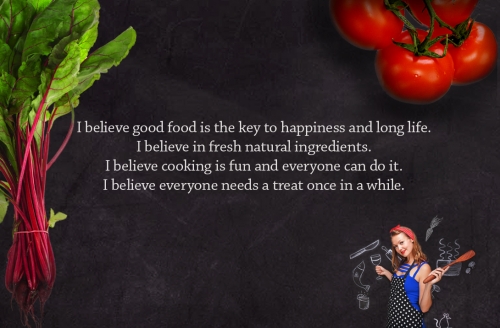 Before I begin, I would like to thank you for taking the time to check out my project. Everyone is busy all the time so the fact that you are reading this right now is super cool and makes me happy already. Here we go!
Quick update: I have now reached my target goal but that doesn't meat you can't support my project. The funding is open for another week so you can still pledge towards my cookbook. Not only will you get lots of good karma for supporting my project but you will also save up to $10 off the planned retail price with my special pre-purchase offers.
ABOUT EAT DRINK PALEO COOKBOOK
Hi, my name is Irena Macri and I am a 32 year old Sydney based cook and a creator of Eat Drink Paleo. Eat Drink Paleo is a food and cooking website inspired by the paleo diet and its health and wellbeing benefits. You can learn more the paleo diet here.
I started Eat Drink Paleo in 2012 after making a difficult but life changing decision to quit my corporate job to pursue my passion in food and cooking. I decided to focus on paleo because it's something I was very interested in and after learning more and more about the science and the philosophy behind the paleo lifestyle I knew I wanted to share my own experience in the hope of inspiring others to be healthy, happy and well nourished.
At the time, I couldn't find many websites with interesting recipes and I also thought that paleo got a bad wrap for being a limiting, boring diet that focused heavily on meat and was only accessible to rich crossfiters and Hollywood stars (no offence guys, I love you). For me, Eat Drink Paleo was a way of demystifying the paleo diet and showing how diverse, delicious and accessible paleo cooking can be. I wanted to make something that was inspiring, refreshing and informative at the same time.
So, for the last nine months I've been cooking, in my small kitchen, and publishing my recipes on the Eat Drink Paleo website. I never imagined that I would gain as many readers as I did and so far, although with very little income, this has been the most satisfying and rewarding job I've ever had.
Which brings me to this project! The Eat Drink Paleo Cookbook. It's something I've wanted to do ever since I started my culinary journey. I think, no I know, that people will love my food and my recipes will inspire them to get in the kitchen, to cook something healthy, something new and something fun.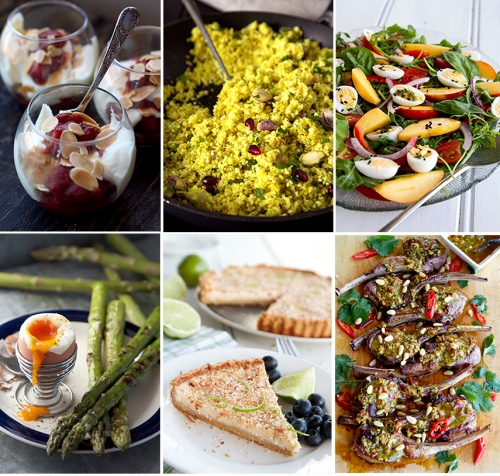 The book will feature over 120 of my favourite recipes. Most of them are brand new recipes, exclusive to the book, but there will also be some popular recipes from the website. Even though the food I cook is focused on the principles of the paleo diet and lifestyle - lots of healthy meats, fish and seafood, a variety of vegetables, lots of good fats and oils, fruit, berries, nuts and seeds and some natural sweeteners - the recipes are suitable to everybody and will inspire people to branch out from their staples like pasta dishes and sandwiches.
The book will also cover things like the kitchen, pantry and fridge essentials, a quick reference guide to paleo friendly foods, lots of cool stuff about how to make your own stock, sauces and condiments from scratch. And for those of you familiar with my website, the design of the book will also be quite playful with lots of appetising photos and cute illustrations. I'm trying to convey the fun that I have when I cook.

WHAT YOU NEED TO KNOW ABOUT THE PROJECT
I decided to self-publish the cookbook in a digital format to save on production costs, to minimise the logistics and to save a few trees along the way. As much as I wanted to fund the whole project myself, making a 'good' cookbook is an expensive exercise and soon after I started planning I realised I needed a little help. And that's where you guys come in.
I need some financial backing to help me cover some of the hard costs associated with creating a cookbook. The money I raise here will cover the following:
- Food styling props hire, because I can no longer get away with my limited set of plates, cups and pots.
- Design and layout production, because I feel bad asking my friends to do stuff for free.
- Copy editing, because you just can't publish a book without it.
- Some of the food for the shoots.
- Outsourcing formatting for multiple devices because I would love to distribute my digital cookbook through as many channels as possible.
- I have also factored in various transaction fees associated with crowd funding, apron manufacturing costs, post and shipping fees.
TIMELINE
February - recipe development, cooking and shooting; initial design and layout, including section covers (I have already cooked and shot 25% of the recipes and the largest chunk will be done in the next couple of weeks).
March - design and layout production, recipe and copy writing and image processing.
April - copy editing, digital formatting, final writing and proofing, promotion and marketing.
May - going live. Ideally I would like to launch this cookbook late April but I would rather over-deliver than under-deliver on my promises so I'll stick with May.
PROJECT TEAM
Irena Macri (me) - author and executive chief foodie, I am responsible for all recipe development, cooking, photography and food styling.
Carla Hackett - a Melbourne based illustrator and designer, a founder of Foxglove bespoke lettering studio, and a close friend, who worked her magic when we developed my current website. She is also the brains and hands behind Deutsch Doodles. I love Carla's style and creative approach and I am looking forward to working with her on both the food styling and the photo shoots, and on the design and layout of the cookbook. Carla will also design the kitchen aprons for this project.
Jodie McLeod - our chief editor. Jodie is a co-editor of Cheap Eats Sydney 2012 and a managing editor of How to Shop like a Chef bookazine. Learn more about Jodie's work here.
Other collaborators - because I am a cook and not a qualified nutritionist I am going to publish this cookbook in consultation with a Nutritional Medicine Practitioner Claire Yates. Claire and I share a similar philosophy on food and nutrition and I know she will be the perfect person to provide feedback. And of course, I can't forget to mention my close friends and housemates who have been tasting my food and providing their honest feedback along the way.
HOW YOU CAN HELP
You can pledge money, in return for awesome rewards, which will help me cover some of my costs. You can also share this project with your colleagues, your friends and your family. I would be super happy if I can reach my target goal of $9500. If I raise more than 100% of the target some of my personal time and effort will get covered and I will give you a happy dance video. If I don't raise 100% of the target goal, I get nothing and those of you who have pledged your money won't be charged. That would make me a sad panda and it will take a lot longer to finish my project.
I hope that together we can make this cookbook a reality so that everyone can enjoy my healthy, delicious food and get inspired to have a bit of fun in the kitchen.
MORE INFORMATION
Please don't hesitate to contact me for any questions regarding this project, the cookbook or paleo diet in general. You can use this website or you can email me on eatdrinkpaleo@gmail.com. You can also visit my website from time to time to see some of my recipes. There you can also learn about me and about Paleo.
My food and recipes section is full of yummy ideas and if you want to check out my little foodie community, make sure to visit my Eat Drink Paleo Facebook Page. You can also follow me on Twitter.
I will do regular updates on the cookbook progress making sure my supporters are involved along the way and because I would love your feedback.
And to give you a little taste of my daily life, here is a compilation of my Instagram pics - just to give you a little preview of who I am and what I do.