Thank you to all our wonderful supporters we reached our target and this film will be going ahead!
Our budget is VERY tight - so if you want support the project and missed the deadline please go here www.girlsown.com/donate and click "DONATE"- please leave us a message or send us an email to let us know which reward you would like jay@girlsown.com.
ABOUT THE PROJECT
The Trouble with e is a full length feature film. It's a road movie, a love story and a thriller, set inSydney's nightclub scene and the stunning landscape of Australia's Outback. It's about living between different worlds and finding out who you are.
A beautiful, sexy DJ is forced to run when she stumbles on a bag of cash. Can she keep the money, conquer her demons, and get the girl?
We are raising $88,000 so that we can start filming. We have already raised $220,000 from private investors (BIG THANK YOU), but need this last amount to go ahead.
We need your help to get The Trouble with e onto the screen, and get more lesbian and gay films out there. We need more stories!
A message from the wonderful Chris While and Julia Matthews, winners in the Best Duo category at the 2009 BBC Radio 2 Folk Awards. Have a listen.
While and Matthews - song for Louise and Jay from Jay Rutovitz on Vimeo.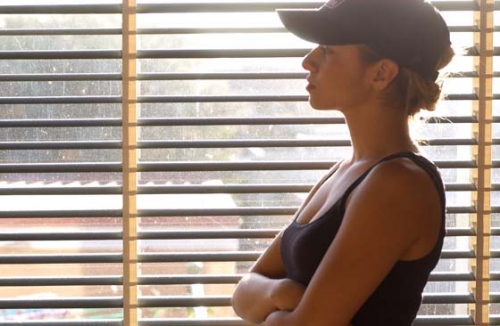 THE STORY
e seems to have it all: a hot nightclub gig, a stack of adoring fangirls. Her Spanish theme nights are a huge success as she dazzles in her Matador outfit, designed by her best friend and manager, Matt.
But looks can be deceiving.
e
is not Spanish and her traditional Lebanese parents harass her about finding a suitable boy. Scared of her mother's reaction e passes off her beloved, Trish, as the lodger. When e betrays her dream of being a professional musician by making a deal with the devil, sociopath nightclub owner Johnny Rock, it is the final straw. Trish leaves. Broken hearted, e marries Matt to give herself a cover and him a visa, after he was ditched by the internet boyfriend he followed to the other side of the world.
When e and Matt stumble on a bag of cash, they take the money and run. But doors are slammed in their faces as e realizes she has burnt too many bridges. Soon they are left with nowhere to go but outback Australia and into the arms of Trish, the one who broke e's heart.
The Trouble with e is about secrets and lies, hopes and dreams buried so deep you don't even know they are there. Sometimes you have to travel a long way to find out who you are.
WHO WE ARE
Louise Wadley (writer / director): I am passionate about film. I attended the National Film and Television School in the UK, have made feature length documentaries and fiction shorts before but this will be my first fiction feature. My short films Knickers and Just a Little Crush won awards at festivals around the world. My documentary To Russia with Love was broadcast in multiple territories, and won the Radharc Irish Television documentary award. Being 1stAD on the multi-million dollar Chinese / British historical epic The Opium War confirmed my love of large crowd scenes (which does not make me popular with my producer). I want to tell stories on film because you can transport your audience to another world so completely.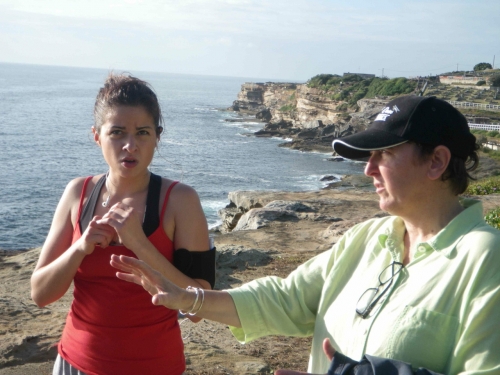 Jay Rutovitz (producer): as a senior renewable energy consultant , I'm used to managing large budgets and complex projects that have to come in on time. I worked in film as a gaffer in the UK (BBC, Chanel 4, and many independents), and as 2nd AD on a The Opium Wars (Chinese period feature film). Producing this film is an act of love for me – I watched Louise (my partner) dream about making features for years, and finally asked what she'd make and how much it would cost. The film and e have become my babies now too, and I'm passionate about getting them into the world. I am also a long distance walker, and took three months to walk the length of New Zealand - similar to the stamina you need to make a film! Louise and I set up Girls' Own Pictures in 2009.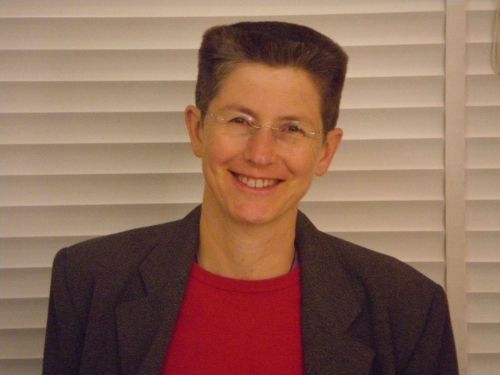 WHY WE NEED THE MONEY
We need the money to shoot the film. We want this film to look good as well as having a great cast and a fantastic script, and that needs a lot of people on the crew, and some things we can't beg or borrow (eg a small plane). A significant number of the crew will be volunteers, but we need to cover their expenses and feed them. We have raised 70% of the $$ we need for the shoot from private investors (BIG thank you). We won't start filming unless we have enough to get to the end of the shoot – and if we get this $88,000 it will put us just over that line. Not comfortably, not with any spare, but enough so that we can go full steam ahead and make it. We will keep trying to raise investment as well, so that fewer of our wonderful crew need to volunteer (a five week film shoot is a big ask).
If you would prefer to invest (minimum $5000) rather than donate through POZIBLE please contact Jay on 0421 651 048 or jay@girlsown.com.
Proudly Sponsored by Pink Sofa www.pinksofa.com
Australia's Number 1 Lesbian Dating Site

THANKS TO OUR WONDERFUL CAST, CREW, SUPPORTERS AND SPONSORS FOR MAKING THE PROMO AND CAMPAIGN POZIBLE
The promo for this campaign was only made because so many people helped us way beyond the call of duty, for rewards they'll only get in heaven – BIG BIG THANK YOUS TO
The Oxford Hotel and all the staff, for being so incredibly wonderful for our Film Trivia night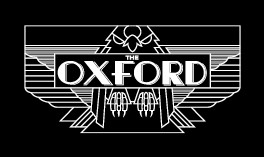 Our Location hosts: the Newtown Hotel, Fiona Christian, Mystie Ford, and Clementine Oldfield
Our wonderful cast: Zara Michales (E), Brett Rogers (Matt), Alissar Gazal (Nadine, E's mother), Simon Bolton (the evil Johnny Rock), Karli-Rae Grogan (Jaki)

Our wonderful extras Anna Angelkoska, April Agarobe, Clementine Oldfield, Christina Maurice, Gabe Jones, Gracia Milan, Leane Richardson, Leonie Agarobe, Nicky Ison, and Sarah Felgate.
Our wonderful crew: camera department: Vitor Queiroz (DOP) , Denis Scholsem, Francesco Chiari, Jara Pinheiro, Andrew Sudiro (camera assistants), Jane Castle (stills), Filippo Grando (stills), Josh Belinfante (pickups) . editor: Marta Maia. sound department: Pru Montin (composer and sound design), Luke Stacey (recordist) , singer: Helen Grimley, clarinetist: Deb Jones, art department: Paige Barrand (hair and makeup), Clementine Oldfield (Art director)
Props suppliers: Niall Casey and Matthew Kalitowski, Louise Davies and Bernadette Liston, Maria-Eleni Alesandre, Alissar Gazal, and Chris Csabonyi (musical instruments)
Our DJ mentor: Sveta Gilerman
Sydney Film School, and especially Ben Ferris
The Oxford Hotel and all the staff there, who were incredibly generous and wonderful for our Film Trivia Night.
And last but definitely not least our FABULOUS caterers: Louise Davies, Bernadette Liston, Maria-Eleni Alesandre (who also cooked the props), and Kirsten Christian.
AND TO ALL THE OTHERS WHO HAVE HELPED AND SUPPORTED US WITH THE TROUBLE WITH E ALONG THE WAY - ESPECIALLY
Alison Tilson (script editing), Kim Yutani, Shari Greicar and the Outfest ScriptLab, Michele Mulroney, David Zak and The Great Gay Screenplay Competition. Sophie Clausen (all sorts), Jane Becker (storyboard), Clara Walton (graphic and web design), Adam Jennison (web site), Selina Rutovitz (graphic design), Justine Kerrigan (stills), Shaun Millar and Elaine Kwee (contracts),
THANK YOU THANK YOU THANK YOU THANK YOU THANK YOU THANK YOU THANK YOU