Can we reach $35,000 in the final few days?
We've now raised $30,000! We're so amazed and thankful. The extra $5,000 we've raised will be used to make a Student Guide for the film and to mass produce DVDs of the film for teachers and students.
Now with only a few days left, we're aiming to raise an additional $5,000 to bring our total up to $35,000. We know we may be pushing out luck, but for this additional $5,000 it means we can create a Digital Cinema Package (DCP) so we can distribute the film in cinemas and film festivals... so lots of people can see our film. So please keep pledging!
Rites of Passage is a film of love and hope made by young people whose lives are anything but ordinary. It proves that disadvantage doesn't have to dictate your future.
For three years BE's AFI award-winning filmmaker Phillip Crawford has been working with young people in the Illawarra. Together they have made Rites of Passage.
It's a feature-length drama based on the experiences of the young people. With honesty and courage, these teenagers have dipped below the surface of their often tough exteriors to reveal what's going on inside. Their stories are raw and brutal and honest and no-one who sees this film can stay untouched.
None of the young people have acted before but you wouldn't know. Their performances are extraordinary. Some are now professionally working in film and media. One is currently featuring in the TV series Redfern Now. Just being part of the positive activity of making a film has led others to seek career advice and help for drug and alcohol addiction.
Even if you can't support us with a pledge, you can still help us by going to our website at
www.ritesofpassage.org.au
and registering your interest in seeing the film.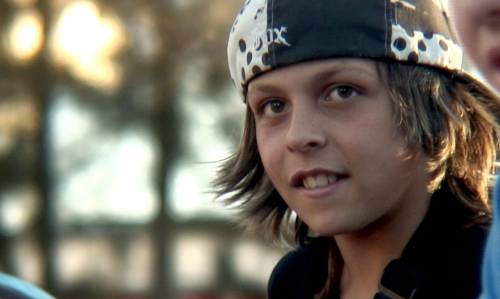 Our goal is to share the story of Rites of Passage with audiences everywhere. We want to tour the film to schools and cinemas around Australia, taking the participants with us as we go.
We've just finished filming. Now we want to complete our film to the standard it deserves, with a professional sound mix, colour grade and a Digital Cinema Package. This increases its chances of being selected for screenings in film festivals and in cinemas, helping it to reach even bigger audiences.
This means we need to raise $25,000 (and now $35,000)
We're doing this through the crowdfunding website Pozible and every little bit helps. Crowdfunding is a new way of financing and marketing community art projects by using the web to ask lots and lots of individuals to make donations ... and support the project. In return for donations, we are offering rewards depending on the amount pledged. Because we've now reached our target, all the donations are debited.
Why Should I Become A Supporter of the Film?
The powerful stories in Rites of Passage are universal. They are common to young people everywhere. This film is for everybody who is - or was - a teenager - or who knows a teenager. It's a great prompt for parents to initiate discussions around alcohol, drugs, sex and other risk-taking activities. And it's a way to applaud the courage of these young people who, through the process of making this film, have discovered many more positive choices for their futures.
And after all, everyone deserves the right to be heard.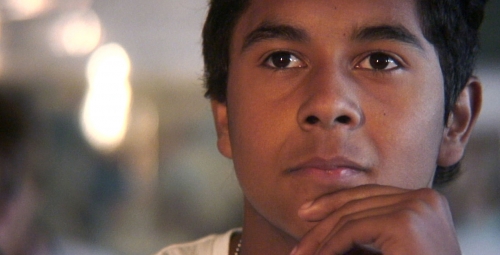 Click the green button on the right of the screen that says Support Project. It will take you to the Pledge page. You will be asked to select your Pledge amount and Reward. From there, you will go through the Pozible check-out and payment process.
How do I make my Pledge tax deductible?
If you would rather receive a tax deduction than a reward, you need to do the following: when you click on the green Support Project button, you need to login to Pozible. Once you've logged in, where it says Choose Your Reward, you must opt not to receive any rewards. Beyond Empathy will then email you a tax receipt so that you can claim your donation with the ATO as a tax deduction. Please note that the minimum tax deductible pledge for this campaign is $100. Unfortunately, only Australians can receive a tax deduction.
What happens if we didn't reach our goal?
If we were not able to meet our goal, then none of the donations would have been triggered. Our campaign ends on 19 December 2012 and we're going to keep raising donations till then.
What happens now we've reached our goal?
The initial $25,000 we raised will pay for the post production for the film (sound and picture) and contribute to the cost of touring the film around Australia. The next $5,000 will pay for the Australian Teachers of Media (ATOM) to make a Student Guide for the film and to mass produce DVDs for students. Now we've set out sights higher again, aiming to raise a further $5,000 to make a Digital Cinema Package – a high definition master of the film - to distribute to digital cinemas (most of them now) and to film festivals. This means more people will be able to see the film in more places, inspiring more positive outcomes for more young people.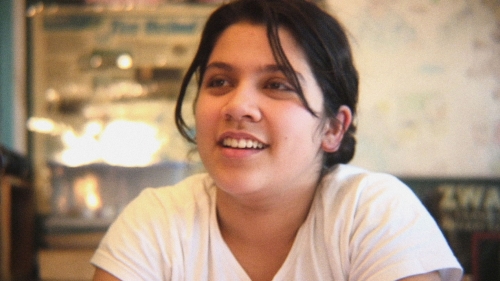 Can I Pledge From Outside Australia?
Yes. Just click on the Support Project button and you will see that you can pay with a credit card or PayPal from anywhere. However tax-deductible donations are only available for Australian donors. You must finish the Pozible check-out process for your pledge to be recorded. If you have any problems or queries just contact us: admin@be.org.au
When Do I Receive my Rewards?
The film is due to be completed in April 2013, and you can expect delivery of the rewards by June 2013. We'll keep you updated via email, Twitter, Facebook and the
Rites of Passage
website on the progress of the film and its release.
How Else Can I Support the Film?
1. Tell people who might be interested: as a crowdfunding campaign depends on personal recommendations, we would be grateful if you could help spread the word. We only have till December 19 to reach our target goal. If you have friends you think might be interested in helping get these young people's stories out there, please:
a) Post on Facebook: copy and paste the link to the Rites of Passage Pozible campaign on your Facebook wall. Here is an example of a post for you:
"Check out the extraordinary film Rites of Passage being made by young people in the Illawarra. It's already changing lives and opening the hearts of everyone who sees it. Click here to watch the trailer & learn more: http://www.pozible.com/ritesofpassage Join the crowdfunding campaign to raise money to finish this amazing film – community arts producer Beyond Empathy needs extra cash to do a professional sound mix, picture grade and an Australia-wide tour so that the stories about this incredible bunch of young people can be seen by people everywhere. They've got till December 19."
b) Email: send an email to a bunch of your friends telling them about the campaign, giving them this link: http://www.pozible.com/ritesofpassage
c) Like: like the Rites of Passage Facebook page: http://www.facebook.com/ritesofpassagefilm
d) Follow: follow us on Twitter: https://twitter.com/be_films_au
2. Register to host a screening: contact us if you would like to organise a screening for your community. Email us at: rop@be.org.au
3. Let's keep in touch: go to our website: www.ritesofpassage.org.au and register your interest in seeing the film. We will contact you when we are ready to release the film.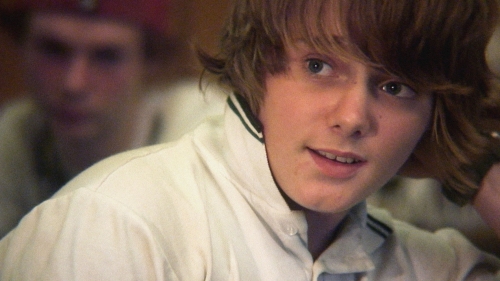 Who we are...
We love art and we hate disadvantage!
Beyond Empathy
is a not-for-profit community, arts and cultural development organisation that creates art projects in Australia with people living on the margins of their communities to tell their stories and engage with new futures. Check out our website:
www.be.org.au
Rites of Passage
is an exciting new initiative for BE. We're hoping our bold feature film will touch the hearts of a wide audience and stimulate a dialogue around what's really happening in the lives of young people today. It's also the first time BE has embarked on crowdfunding. We're aiming to create a big fan base for Rites of Passage and raise money to finish the film.
Filmmaker's Bio
Director Phillip Crawford is a founding member of BE who has been making films in the community art sector for the past 15 years. In 1999 he won an AFI Award for the BIG hART film HURT, which screened on SBS and became an installation work at the Australian Centre for the Moving Image. He won an award from the Film Critics Circle of Australia for HURT's innovative combination of fiction and documentary, the Inaugural Justice Fellowship of the Arts from the NSW Law Foundation and Best Short Doco at Flickerfest. Phillip was the producer and creative director of the knot at home project: an 8-part TV series screened on SBS in 2006 that was nominated for AFI and ATOM awards. In the same year he received an Australia Council Fellowship in Community Cultural Development. Rites of Passage is his first feature film.
Rites of Passage has received assistance with crowdfunding and marketing from FanDependent. FanDependent works with filmmakers to help them build their audience and is supported by Screen Australia and Spectrum Films. For more info: http://wearefandependent.com/

Music in our Crowd Funding Video
Thanks to:
Jon Butler Trio "Better Than"
Benyam Seifu "Floating By"
Yanni Scott Davis "The Strangers"