Our film tells a wonderfully positive Australian conservation success story, which we believe will inspire and energise viewers as well as create an icon of hope. Sticky is a 10 minute fully-animated documentary telling the astonishing true story of the stick insects from Lord Howe Island. It's a love song to evolution, uniqueness, life and the little creatures underfoot.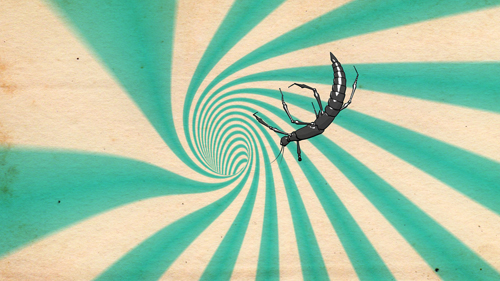 Why these particular insects? Because their story is quite simply amazing. . .
They evolved on Lord Howe Island, a tiny speck in the sea between Australia and New Zealand, and existed nowhere else. They're strikingly different to other stick insects - they are robust, fast, shiny, jet black and huge - islanders used to call them tree lobsters. In 1918 rats were accidentally introduced to Lord Howe and quickly munched their way through the entire stick insect population. Within a few years the insects were extinct.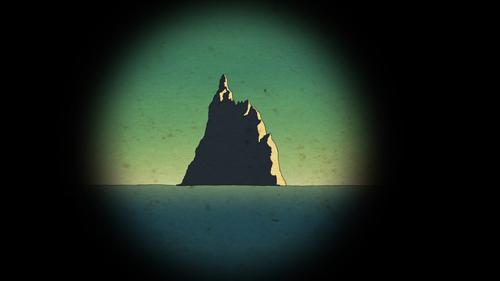 Or were they? There were some tantalising clues to suggest that they may, against all the odds, have colonised the most remote, inhospitable place you can imagine. . . Ball's Pyramid is the tallest sea stack in the world, as high as a skyscraper, as thin as a blade, rising almost vertically from the sea 25km off Lord Howe Island. It looks exactly like a super-villain's secret island. Seepage from rainwater supports just one patch of bushes on Ball's Pyramid, and here in 2001 a team of scientists found a tiny population of LHI stick insects, the last of their kind. Nobody knows how they got there.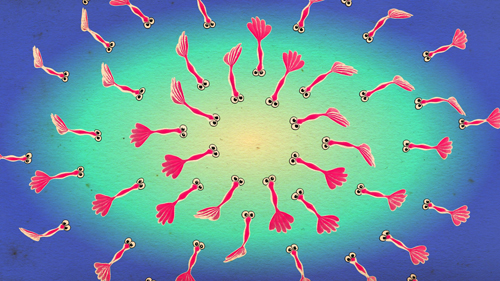 But that's just the start of the story. In 2003, two of the insects were removed from the pyramid for captive breeding at Melbourne Zoo, where a dedicated team brought them back from the very brink of extinction despite nothing at all being known about their life and habits. We are in contact with the key people in the story, and are working closely with them to craft a film which will broadcast, as far and as loud as we can, a message of hope.
We've been in production on Sticky since August, and we're currently scheduled to finish at the end of January 2013. We're having a lot of fun making and promoting this film, and we hope you'll join us for the ride!
From the director. . .
There are so many grim and worrying tales told in the conservation film genre. It's easy to feel hopeless in the face of them. I'm such a fan of good news and the energising effects of an upbeat story. This story electrified me when I first read it. I was amazed that such a mind-blowing conservation success had happened right under my nose and I knew nothing about it. I instantly shelved the animation I was working on and started on pre-production for this film.
It has such a hopeful message - that life will persist, if it possibly can. These insects are perfect scrappy heroes, and the efforts of the captive breeding team are positively cape-worthy - in modest facilities behind a secret door in the butterfly house they have quietly, diligently and quite literally saved a species.
I'm telling the story with animation specifically to make it as appealing as I can - to appeal to kids with its cartoonishness, and to adults with its beautiful colour, composition and movement . I'm drenching every frame with unlimited amounts of love and colour - I want to delight every eye that sees the film and thus carry it to as wide an audience as I can.
I would love it if you would become a supporter. If you can't afford a pledge, you can still help us by connecting with our facebook page (
http://www.facebook.com/StickyShortFilm
) and by sending this Pozible page to people you know who are fans of animation, colour, stick insects, conservation, and hope!
Thank you!
Jilli
Where will your money go?
1. We plan to enter Sticky in the world's finest film festivals. Many of these are free to enter (bless them), but some have entry fees. We'll use the money we raise here to pay these fees, plus postage, promotional materials and tape duplications.
2. Our fabulous audio engineer, Billy Tankard of Billiard Productions needs to be paid, and so do the licencing fees for the music we want. What's a film without a kick-ass soundtrack?
3. If we raise more than our goal, the extra funds will go into a travel budget - perhaps we'll be able to attend a festival and promote the film in person! Yay!
Want to know more?
Do please visit our website:
http://www.bespokeanimation.com
And check out these links:
http://www.npr.org/blogs/krulwich/2012/02/24/147367644/six-legged-giant-finds-secret-hideaway-hides-for-80-years
http://discovermagazine.com/2009/sep/16-jane-goodall-on-the-lazarus-effect
http://www.theage.com.au/victoria/attenborough-meets-rare-stick-insect-20120817-24cu9.html