Well folks, it's official.
After umm-ing and ahh-ing for many months, I have decided to forge ahead and bring the songs I have been scratching away at these past few years into the world.
As some of you know, I spent two years making
my debut EP
(pictured below).
To get it done, I sold everything I owned. I put together a 50 piece orchestra. The first recording didn't work out, so I sold the rest of my things and took out a bank loan. I recorded another 50 piece orchestra at Trackdown Film Scoring Studios with Daniel Brown and Craig Beckett (Australia, Happy Feet). I finished the rest of it with engineer Chris Vallejo (Empire of the Sun, Josh Pyke, Passenger). Finally in late 2011, I had the EP mastered at Abbey Road in London by Sean Magee (Paul McCartney, Pink Floyd, Coldplay). He called it "one of the most interesting things [he had] heard in a while".
I released the EP in March 2012, and it's reception to date has blown my wildest expectations right out of the water. I have performed with some of the most awe-inspiring and talented musicians I have ever met. Fellow musicians like The Falls, Jack Carty, Kate Martin, Hayden Calnin, as well as having been blessed to share the stage with musical luminaries like Clare Bowditch, The Punch Brothers, Sam Amidon, Jen Clother and Mount Eerie. I have had the opportunity to meet hundreds of wonderful human beings from all over the globe - I even had one lovely fellow approach me out of the blue to make me an incredible stop motion music video (check it out below) - in fact, writing all of this down is starting to make the last year feel a bit surreal!
After experiencing so many wonderful successes as an independent musician, it would be an absolute dream come true to be able to continue to share my music with you.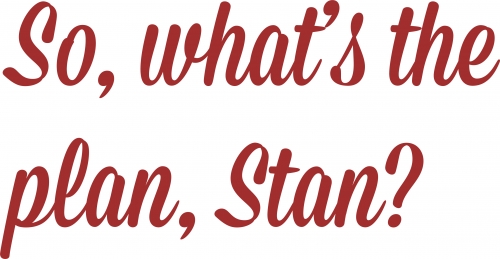 Well, a four-part album thematically based on the four major seasons, of course!
It will work like this: I will release each part every three months over the course of a year, corresponding to the respective season in which they're released. Each part will be between twenty to thirty minutes in length, meaning by the end of this campaign I'll have almost two hours worth of new music for you all. The songs will be much more vocal and banjo-centric than the EP, so I won't be recording with a 50 piece orchestra this time around. But fear not! There will still be lush strings, horns, woodwinds, and beautiful, beautiful harmonies aplenty...and I really mean aplenty! Some songs will be short and catchy, others longer (the longest stands in at 16 mins and counting), but all will very much be the Packwood you know and enjoy.
In addition to all this good news, the incredible UK illustrator Richey Beckett will be designing the album artwork - below is a recent sample of his work for a special project commissioned for HBO television show Game of Thrones.
My aim is to raise $12,800, which is my absolute minimum requirement to make this happen. Every single cent raised will go towards funding the production of the album, and any additional costs incurred I will put forward myself. I am 100% independent, self-managed and self-funded. Whether or not this album and its seasons are released depends entirely on your wonderful support - the generosity and interest of which has allowed me to create and release my music into the world so far.
The basic goal and budget for this is very straightforward:
Recording Budget
11 days recording - $8800
5 days Mixing - $4000
Total: $12,800
However, If I am lucky enough to raise any money above my target, below is how that money will be spent:
Bonus Goals
$15,000 - Four extra days recording, as well as mastering at Abbey Road studios.
$17,000 - 1000 CD's %20 Packaging by Stumptown Printers.
$20,000 - Vinyl print run! Vinyl print run! Vinyl print run!
So, with your support I will be able to:

1. Record, mix and master the album.

2. Press it to CD in beautifully designed, letterpress printed box-set packaging.
3. Release it in Australia.
If you have any questions, queries, quirks or quarks you would like to ask or share with me, feel free to message me here via the Pozible page, or over on facebook.

Love,
Packwood