Meet ScreenConnect
A new way to deliver and distribute crowdfunded films
ScreenConnect allows films, shows and screen projects funded on Pozible to be directly viewed and distributed directly from Pozible project pages.
For creators, it's an easy way to show your supporters your final product. For supporters, it's as simple as paying a fee to buy, rent or screen the film.
The films can also be embedded on creator and supporter personal websites, and will receive a small fee every time someone watches the film from their page.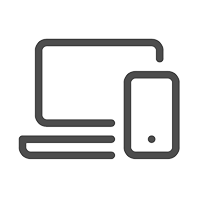 Rent, Purchase & Screening
On ScreenConnect, audiences will be able to rent, purchase or screen a film for a fee. The film maker sets up the pricing from the backend and the revenue will be shared by three parties - the crowd distributor, ScreenConnect and the film maker.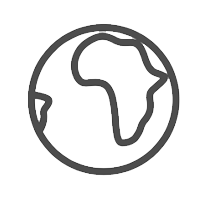 Incentivised Crowd Distribution
Allows anyone anywhere in the world to help share & distribute the independent films they love by embedding a ScreenConnect button on their own site, and get rewarded when someone rents, purchases or screens the film.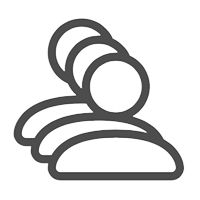 Crowdfunding Delivery
Successful films funded on Pozible have the option to use ScreenConnect to easily deliver the final film to Pozible supporters for free and turn their existing supporters into crowd distributors. ScreenConnect will extend Pozible's existing reach by making the vprocess seamless from funding to distribution.
How Does It Work
Trusted service by our existing 130+ partners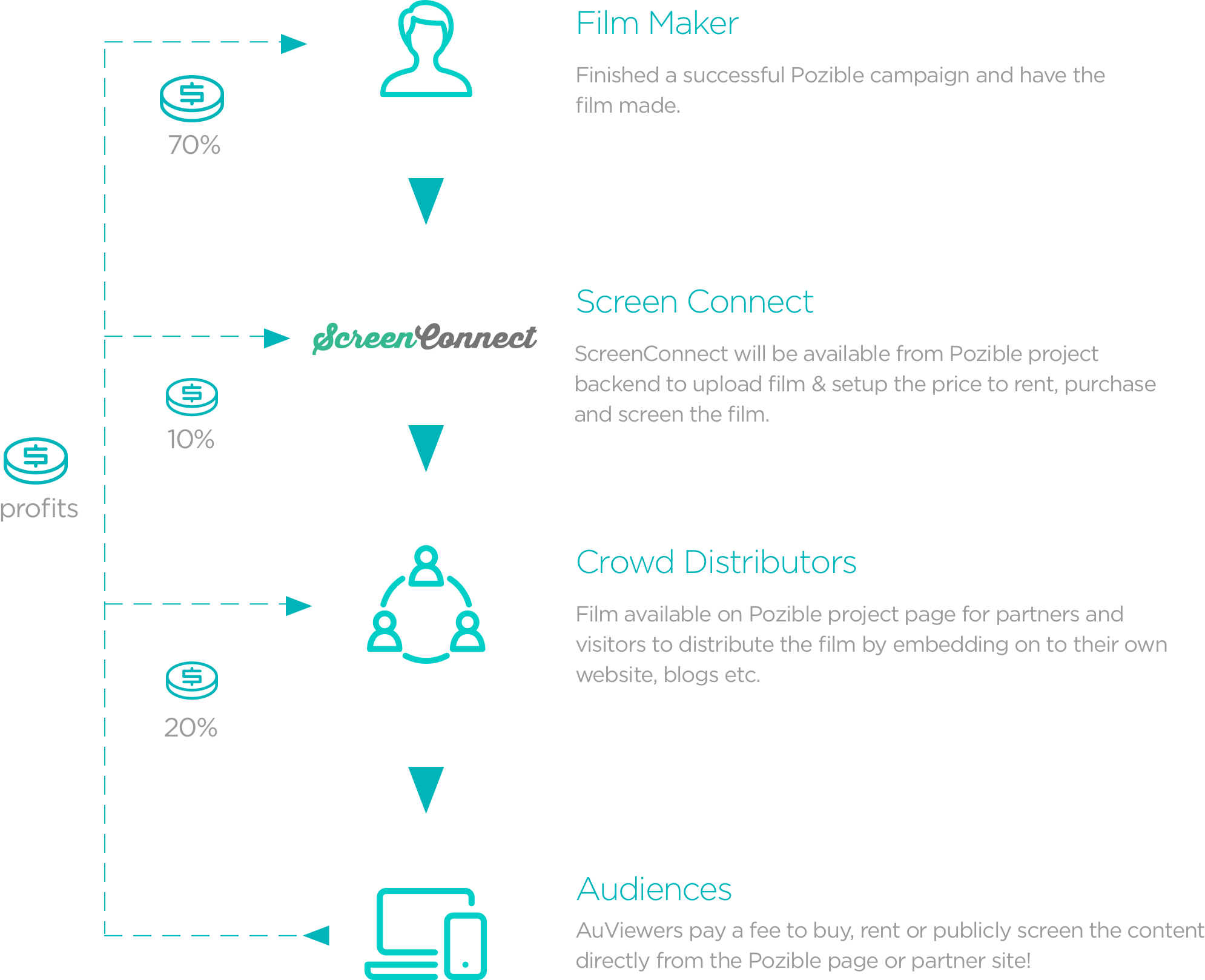 Initiative Partners