Can there be art in Afghanistan in the face of carnage and destruction from suicide bombers and truck bomb explosions?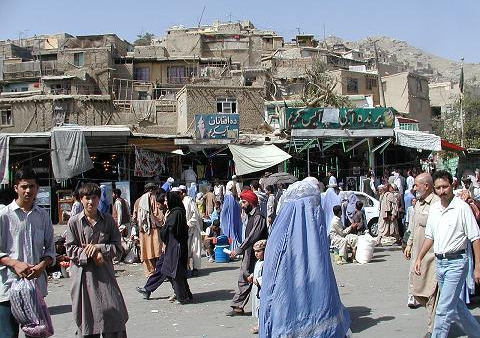 Zarmina just finished her arts degree at Kabul University and intends to prove it.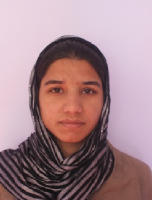 Zarmina lives in one of the orphanages operated by AFCECO, the Afghan Child Education and Care Organization, where she heads the education team and teaches Pashtun to other poor but gifted children. She joined the orphanage after her mother's death and told us: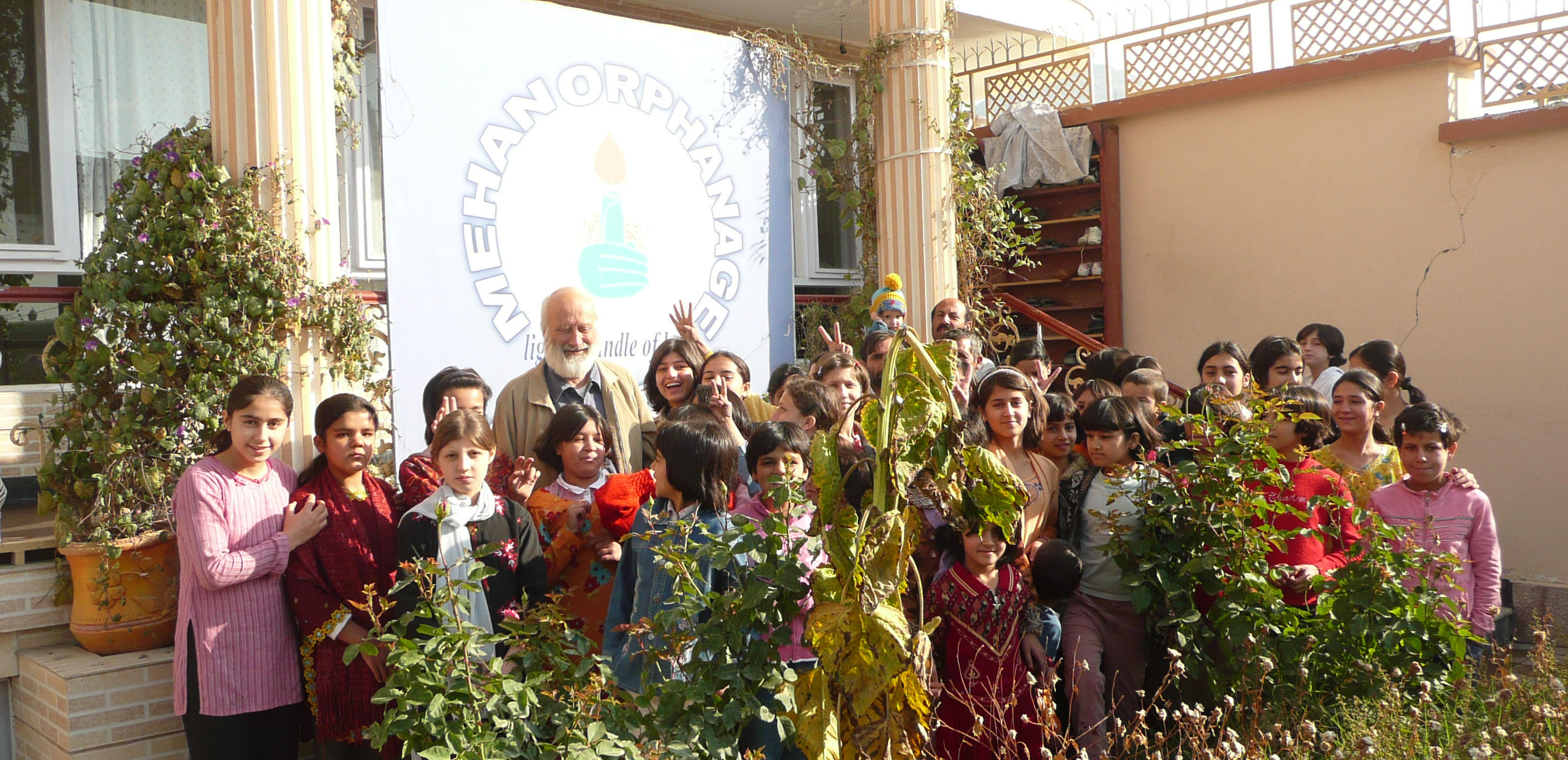 My live has changed very much since I came to the orphanage. If I would not have joined the orphanage I, like many of my Afghan female peers, would have faced many problems. Maybe I would have been married; maybe I would have stopped studying and remained illiterate for the rest of my life. I am actually proud of myself right now. I did very well at school and learned many things that I never imagined.
My mother's death has been very difficult for me, but now I am coping. I started to get interested in art, especially in reading poems and making sculptures. I would love to become an artist and use my art to create a better situation for the women of my country.
Zarmina's wish to attend a university of fine arts with tuition in making statues became reality thanks to the support from SAWA-Australia (SA), the South Australian branch of the Support Association for the Women of Afghanistan , who sponsored her studies at Kabul University. You can see examples of her university art work in the movie at the top. Now Zarmina wants to thank Australia for this support by making two identical sculptures to show the friendship between the women of Afghanistan and the women of Australia. She plans to install one of the sculptures in the courtyard of the AFCECO orphanage in Kabul and hopes to be able to send the other one to Adelaide, where it will be erected in an appropriate place to be seen by the public.

To symbolize the friendship and support between the women of Afghanistan and Australia the sculptures will show two women, one from Afghanistan, the other from Australia, each holding a jug from which they fill a bowl, to share the precious water between them. SAWA-Australia (SA) already corresponded with Zarmina via email, and the first preliminary sketches have been discussed. To proceed we now need your help: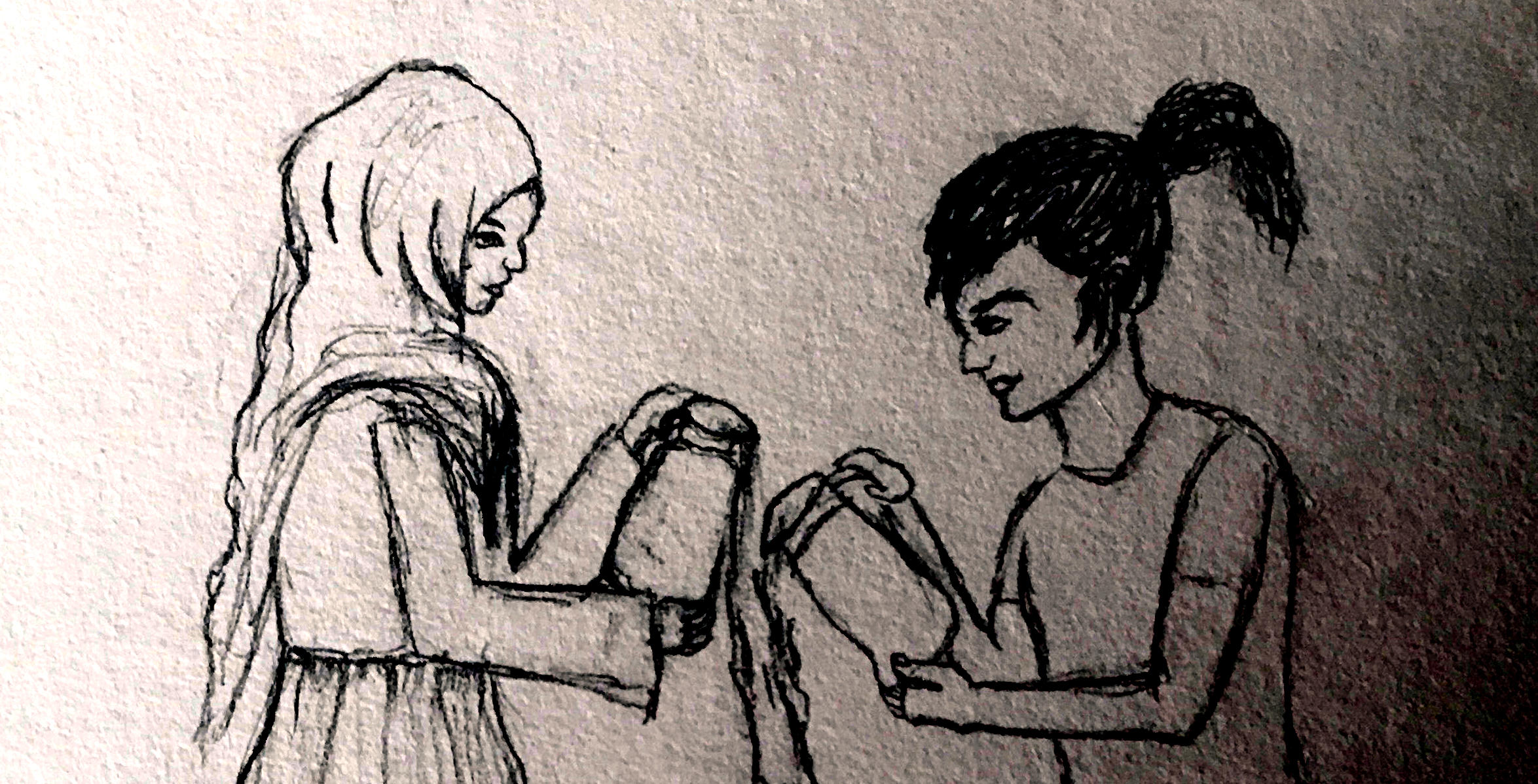 We have to send two solar-powered pumps to Kabul, provide funds to buy materials, and hopefully receive enough support to get Zarmina to Australia to be present at the unveiling of her statue in Adelaide. If this crowd-funding drive raises sufficient means we would love to send Zarmina to visit art schools around Australia and talk about art in Afghanistan today and her experiences.
Whether we succeed depends on the generosity of Australians like you. If you have never given to crowd funding, here is how it works: You select the amount to donate, select your reward from the list on the right (or just set your tax deductible donation) and submit your pledge. Money will only be taken out of your credit card account if the target amount of $6,200 is reached before the end of May. If the target is not reached by that date the funding drive was not successful, and no money will be collected. Hopefully, though, this will not happen, thanks to your support and the support of many others, so by the time the drive is finished our target will have been reached, and your pledge will be called in. Thank you for helping Zarmina to celebrate the friendship between the women of her country and ours.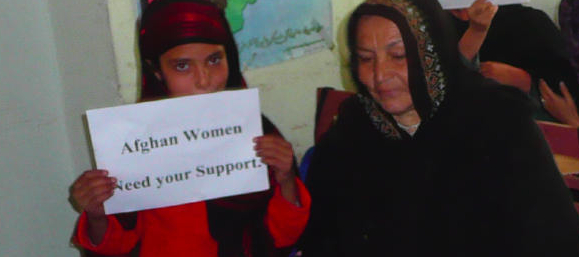 How The Funds Will Be Used
Our budget comprises all bits and pieces to produce the two sculptures plus a return airfare for Zarmina to bring the second sculpture to Adelaide. The detailed breakdown is as follows:
material for two sculptures: $400
two pedestals for the sculptures to stand on: $200
two solar pumps with solar panels: $1,458
shipping of pumps to Kabul: $250
return airfare Kabul - Adelaide: $2,400
excess baggage allowance to bring the second scuplture to Adelaide: $1,466
This makes a total of $6,174 and leaves spare change of $26, which will easily be swallowed up by Pozible's 5% project charge. (In fact, to cover all of Pozible's costs, namely 5% project charge and the various credit card charges, we would have to raise another $500 on top of the $6,200 target. Maybe we can make that - why not?)
The Challenges
Afghanistan is a dangerous place, and living or working in Kabul means that one has to be aware of threats every day. SAWA-Australia (SA) runs its projects in Kabul through two local women's charities who know the city and can evaluate possible danger. AFCECO's orphanages are guarded 24 hours of the day, and the security of the boys and girls who live there is assured. This guarantees a safe working environment for Zarmina.
Corruption is rampant in Afghanistan, and the guaranteed delivery of items sent through the mail has been a problem in the past. The postal service has improved, particularly through the use of courier companies, so we are confident that the pumps will arrive at their destination. (This may require payment of a small bribe.)
The best guarantee for safe delivery of one of the sculptures to Adelaide is to bring Zarmina to Australia and have the sculpture transported as accompanied luggage. (This will require payment of over-weight charges.)