Window to the Soul
Tintype Portraits of Tasmanians in the Arts
My name is Phillip England, a photo artist from Tasmania. I am one of only a handful of collodion tintype photograph practitioners in Australia.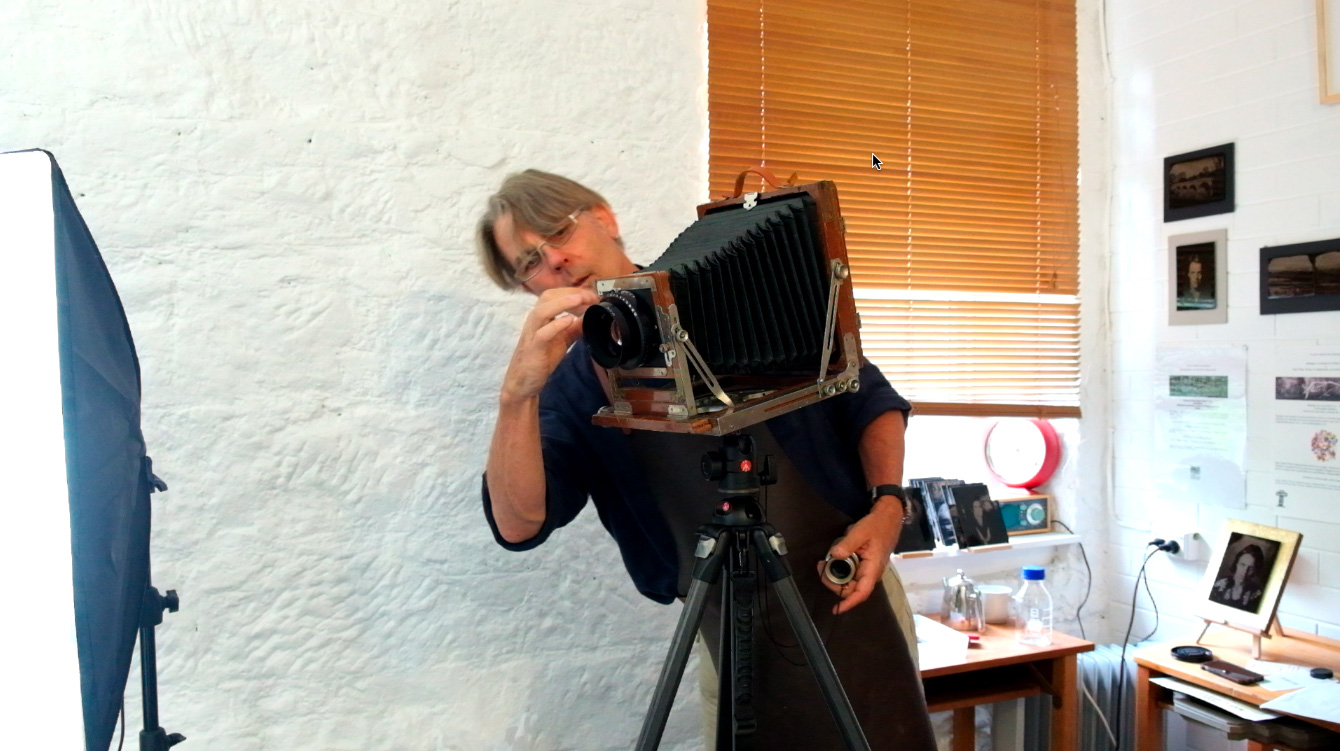 I use a technique from the 1850s that produces beautiful and mysterious photographic images on metal plates. They are unique, permanent, one-off images produced in a large bellows camera.
Tintypes exemplify a return to hand crafted image making. Their beguiling materiality is rarely encountered in modern photography.
Tintype portraits in particular have an arresting power. The long exposures required force the sitter to concentrate on their own stillness and gaze, restoring an aura and gravitas to the photo portrait.
Eyes become a window to the soul.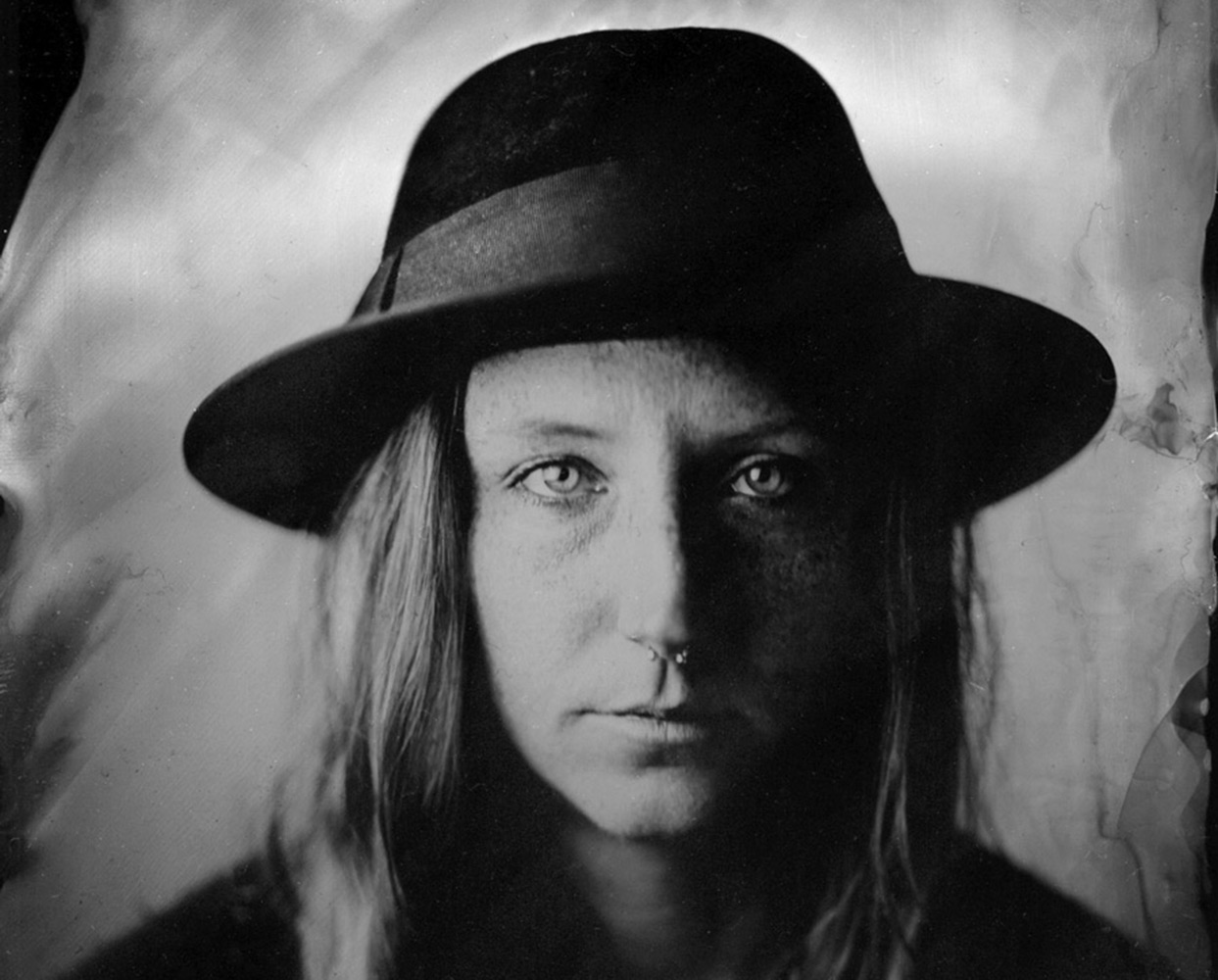 It can be argued that artists see more deeply into the world around us. This often lends their eyes a striking clarity. The exhibition I will mount with support of this campaign sets out to capture these eyes using tintype portraiture.
Tasmania has become a centre for artistic, artisanal and cultural endeavour. My exhibition with catalogue Window to the Soul will showcase some of the creative spirits that comprise this regional renaissance of The Arts and help to highlight the importance of this movement to the state and nation's cultural wellbeing.
How The Funds Will Be Used
These funds will enable me to produce a series of tintype photographic portraits that will comprise an exhibition Window to the Soul: Tintype Portraits of Tasmanians in the Arts.
The Pozible funds will cover the costs of producing the tintypes including:
materials and chemicals,
some travel and my time,
framing
mounting and publicising an exhibition.
production & printing of an exhibition catalogue that will feature the exhibited portraits.
Pozible commission (5%)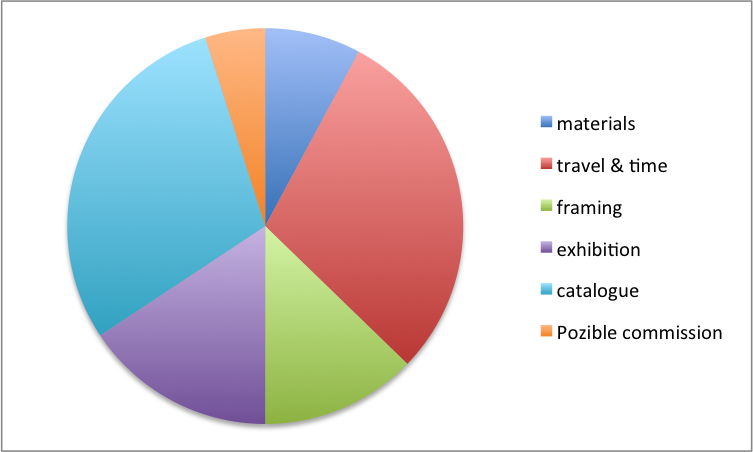 Any extra funds raised above the target will be used to print more catalogues for sale at the exhibition and to fund additional publicity and rewards.
The Challenges
The three key challenges are securing an exhibition space, accumulating a set of tintype portraits that constitutes a diverse and compelling exhibition and publicising the exhibition as widely as possible.
I have already booked the gallery so that challenge is ticked off the list.
I have started collecting portraits for the project. People have been remarkably generous in their willingness to sit for my portraits and preparedness to have them shown in the exhibition. I expect to gather a considerable number of portraits from which a compelling set can be chosen for Window to the Soul.
Publicity will be sought through multiple avenues. The venue has its own internet-based publicity apparatus. Local newspaper arts writers will be approached. My own arts practise-based social media entities (Facebook and Instagram) will be utilised. And it is hoped that this Pozible campaign in itself will be invaluable publicity for the project.