Initial target of AU$12500 reached on 10th Apr 2018
70km, 3 days, 2 canoes, one unforgettable adventure...
...that needs your support to make it to the big (and small!) screen.

"A land bridge connected Minjerribah (Stradbroke Island) to Kombumerri country (Southport) and Goories also came in canoes to Minjerribah trading bunya for eugarie, amongst other things."
History Life and Times of Robert Anderson, Gheebelum, Ngugi, Mulgumpin
Background
It was after reading this line 4 years ago that Gold Coast author Benjamin Allmon realised he knew nothing of the indigenous history of his home, the land of the Saltwater People, and felt a responsibility to his young son to learn it. So he embarked on a voyage of discovery that led him further than he ever expected, into a cultural story that is rarely offered to someone outside of the Bundjalung and Yugambeh people.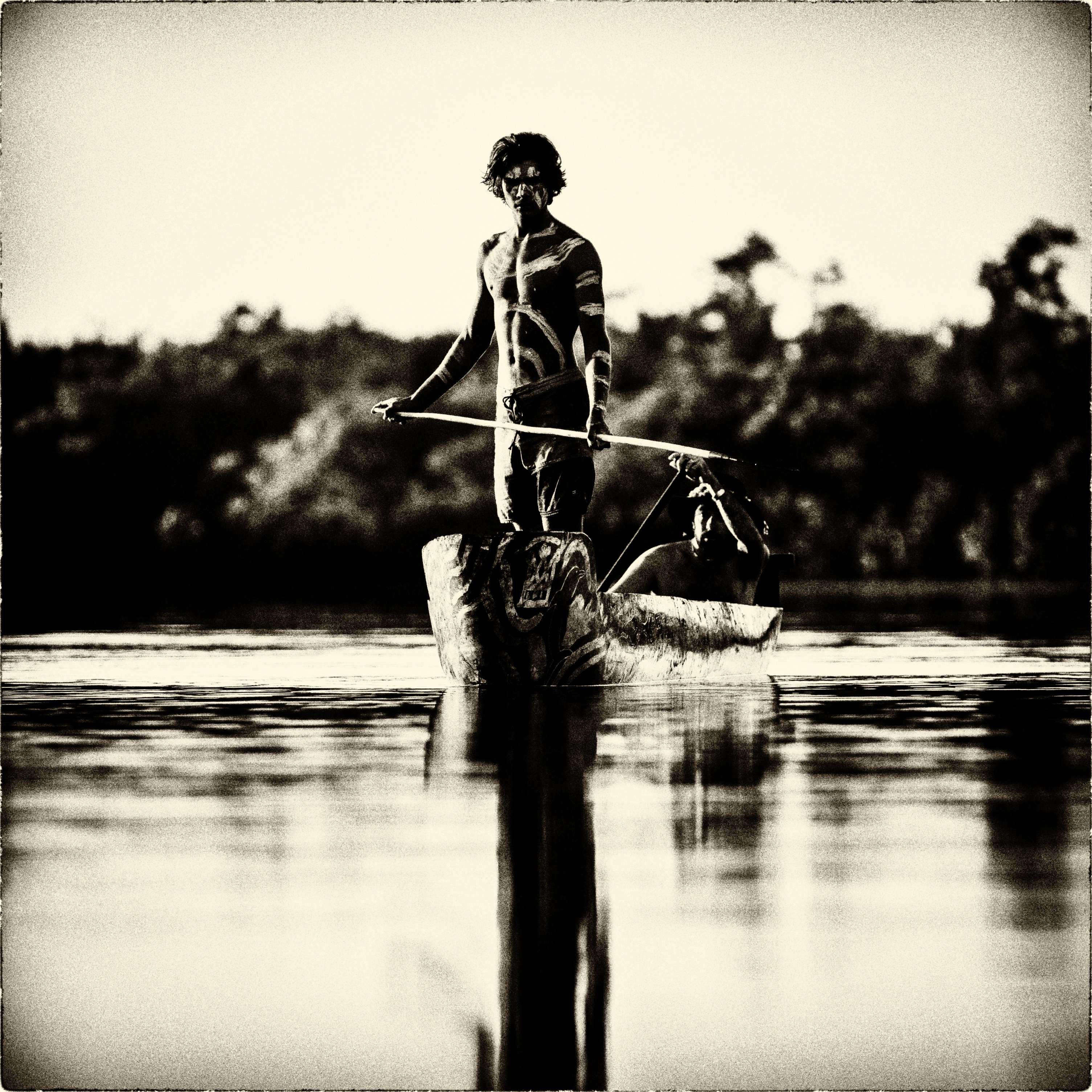 Bijang Slabb and Benjamin Allmon
Image Credit: David Kelly
Together with Bundjalung canoemaker Kyle Slabb, veteran paddler Mark Matthews, and the local indigenous communities, they set out to make traditional canoes that they would then paddle from the heart of the Gold Coast to North Stradbroke Island, a voyage not made in this manner for over a 100 years. It's a journey that will result in a documentary, a fully illustrated book, and exhibition that will be launched at The Arts Centre Gold Coast on May18th, 2018.
Footage: Jeff Licence/Tigermonkey Productions
The Story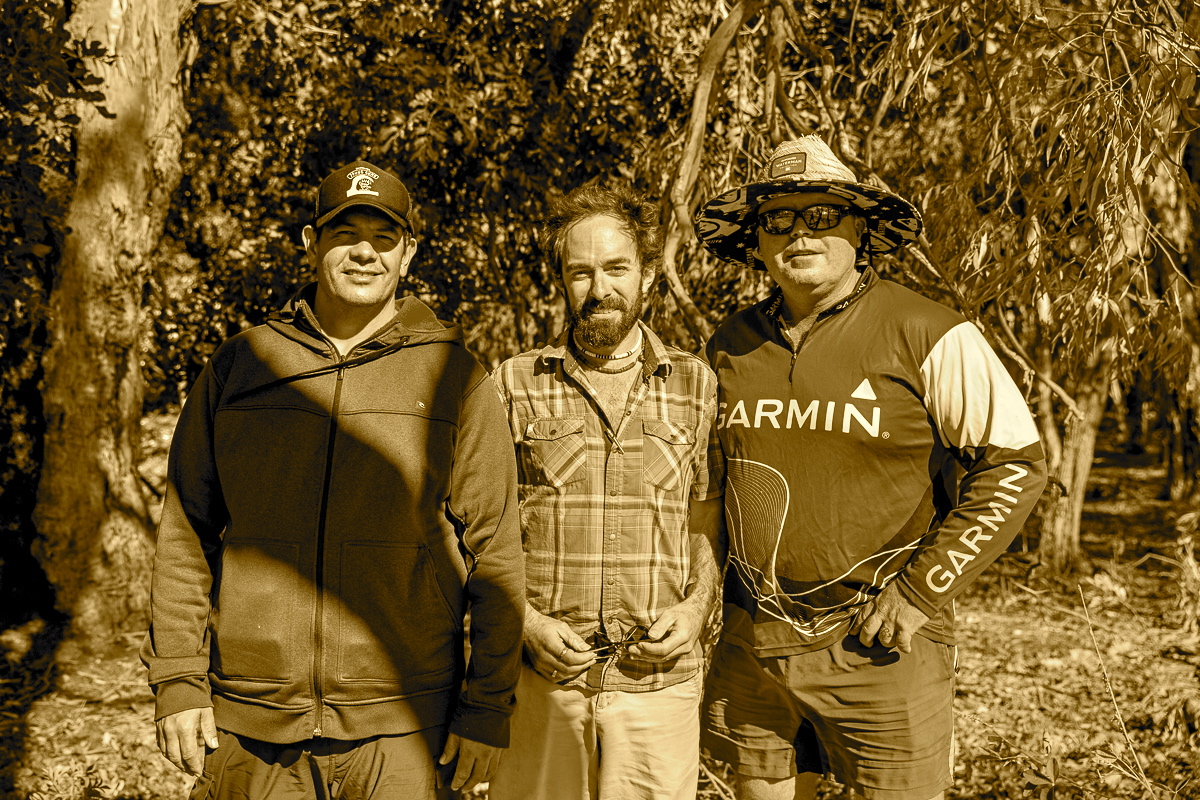 Kyle Slabb, Benjamin Allmon, and Mark Matthews beside an ancient canoe scar tree on South Stradbroke Island
Image Credit: Peter Berg
What started as one man's attempt to educate himself became something far bigger - The Saltwater Story.
It is a story of connection – not just between the Bundjalung-Yugambeh people and the Quandamooka people, but between generations, between black and white, between land, sky and sea.
It is a story of collaboration – whether it is made from bark or dugout, no one makes a canoe alone.
It is a story of co-operation – the paddlers must work together if they are to get anywhere in these shark-infested waters.
And it is a story of continuance – of ancient knowledge now held by just a few, of ensuring that tomorrow's elders are brought along for the journey today.
The Saltwater Story is a story for all of us, for we are all in the same boat.
As Mark Matthews says in the following clip, we would love you to come and be part of it too.
Footage: Jeff Licence/Tigermonkey Productions
The Film
Filming of The Saltwater Story began on November 28th 2017, peaked during the canoe journey itself (Jan 27th-29th) and was completed on February 20th. We now have an incredibly tight turnaround of two months to complete editing, post production, and DVD manufacture.
The Saltwater Story premiere is 5:30pm on Friday May 18th at The Arts Centre Gold Coast ($20 per/ticket).
We have a provisionary distributor in Bounty Films, will be seeking procurement of the documentary at both a national (ABC/SBS/NITV) and international (National Geographic/Discovery Channel etc) level, and will be pursuing submission to film festivals. Our public relations agency, Aisling Enterprises, will be running a six week campaign around the premiere, and given the level of coverage across all media formats (print/online/radio/television interviews) for the canoe journey itself back in January, we expect a high level of interest once again.
Most importantly, 50% of the profits the film (and book) makes will be returned directly to the indigenous community, without whom there is no story. This will assist in more canoes being made - in the wake of the journey in January, there is talk of a revival of canoemaking all along the Sea Eagle Songline from Byron Bay to Fraser Island, of the next generation connecting to each other through the canoe once more.
This encapsulates the primary aim of both the film and the project in general - that this sacred knowledge, held by just a few and at risk of vanishing, is secured in the next generation.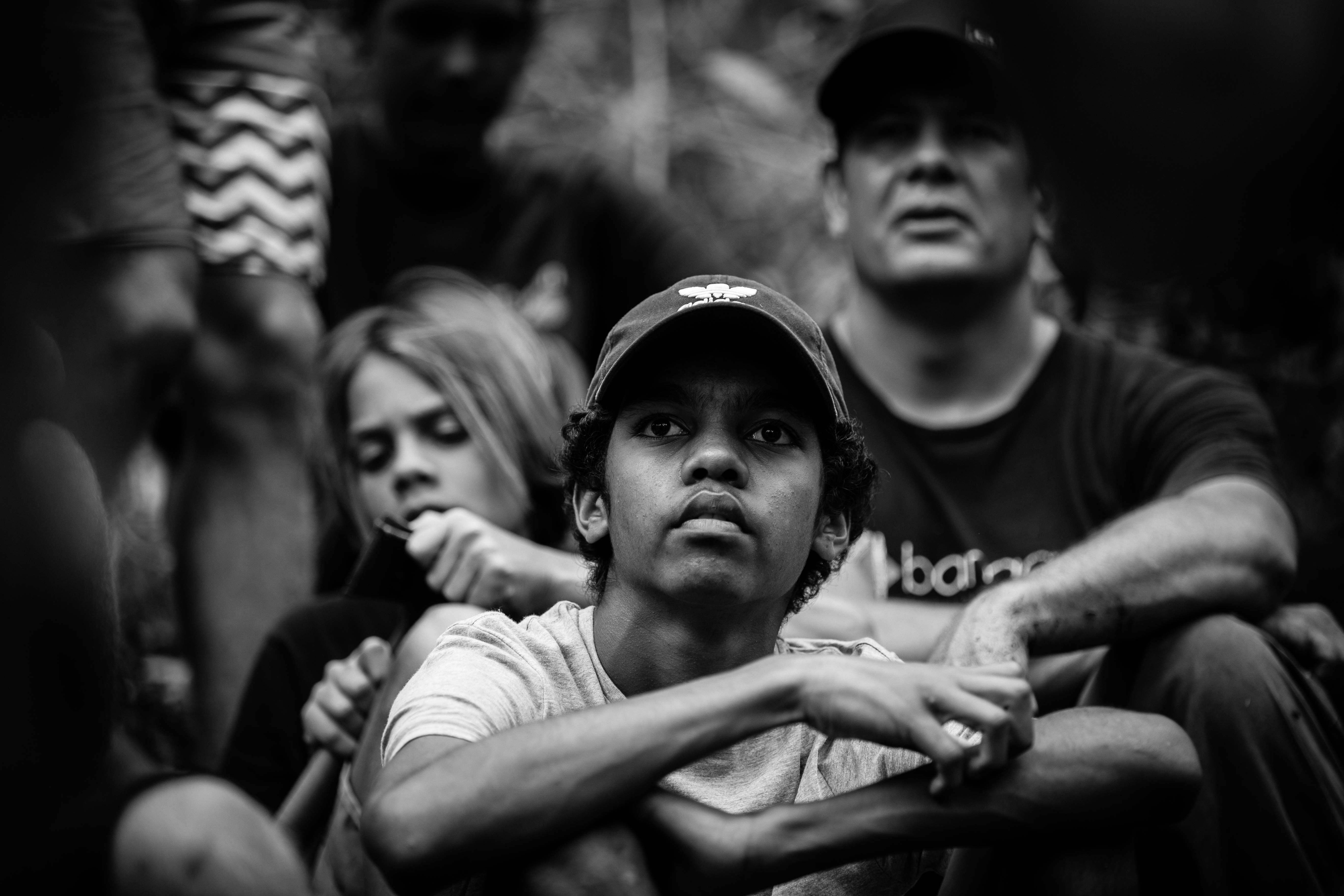 Image Credit: David Kelly
Closing the Circle
There are two major challenges in finishing The Saltwater Story film.
The first is telling the story in accordance with indigenous storytelling technique (circular), in such a way that it is accessible to non-indigenous audiences accustomed to Western storytelling techniques (linear). Overcoming this fundamental cultural difference takes time. Of course, time equates to money, which is our second challenge.

We need $24,500 to cover the post-production costs, which is where we need your support. Six weeks of solid editing of dozens of hours of footage, condensed into a succinct, watchable film. The funding we received from various government bodies was used to ensure our indigenous consultants, our indigenous canoemakers, our support crew/logistics team, our photographer and our film shoot were covered. Without these people we wouldn't have made the canoes or made the journey.
But without our editing/post production team we cannot tell the world about it.
Enough people believe in this project to have already contributed enormous amounts of time and effort voluntarily over the last 12 months - now we need your help to close the circle and, in so doing, become a part of this story too.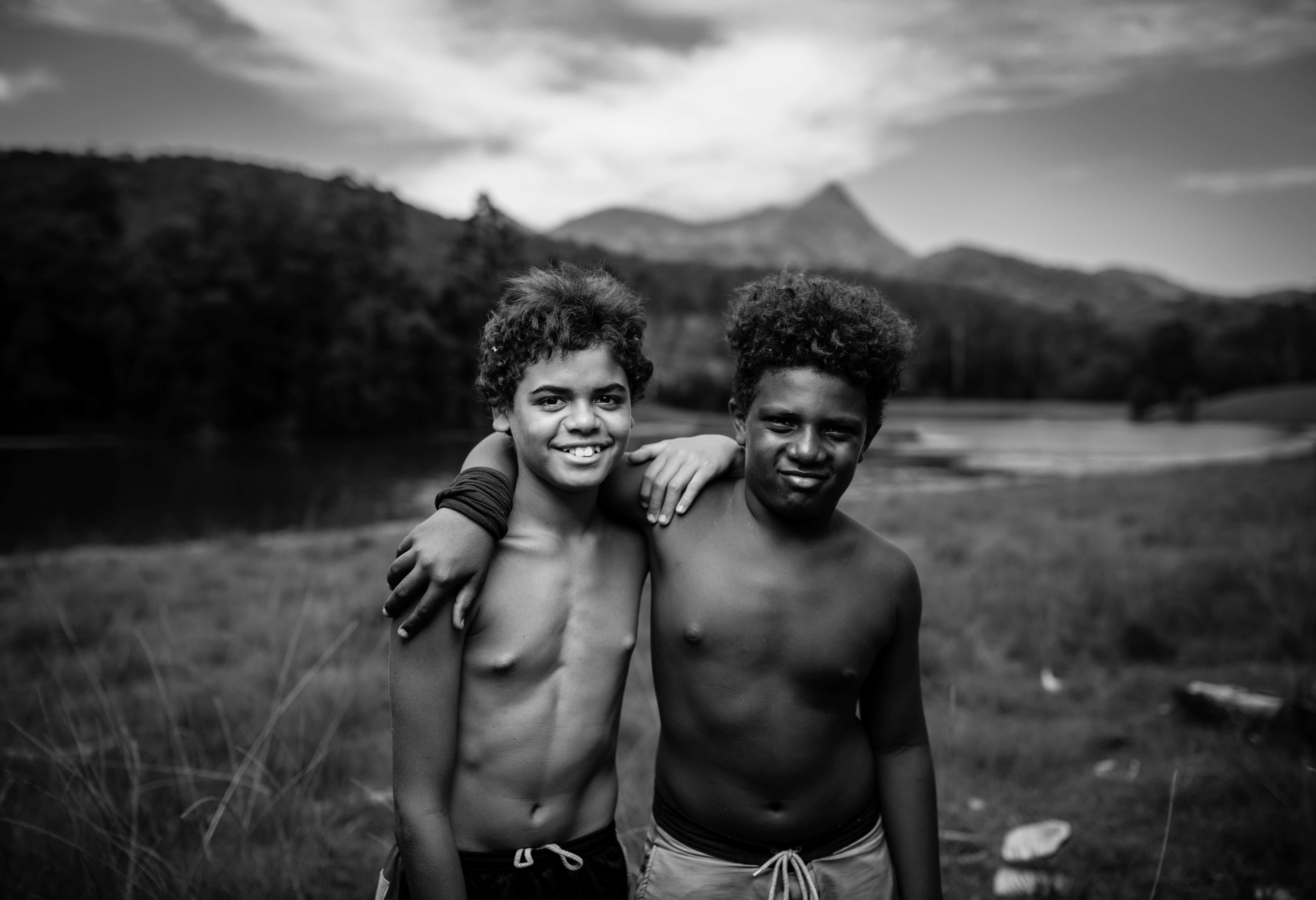 Image Credit: David Kelly
The Location
The Saltwater Story is set in Northern New South Wales and South East Queensland, home to the Bundjalung, Yugambeh and Quandamooka peoples. The route of the journey is part of a songline that connects from Byron Bay up to Fraser Island, encompassing the Sand Islands, and known as the Sea Eagle songline.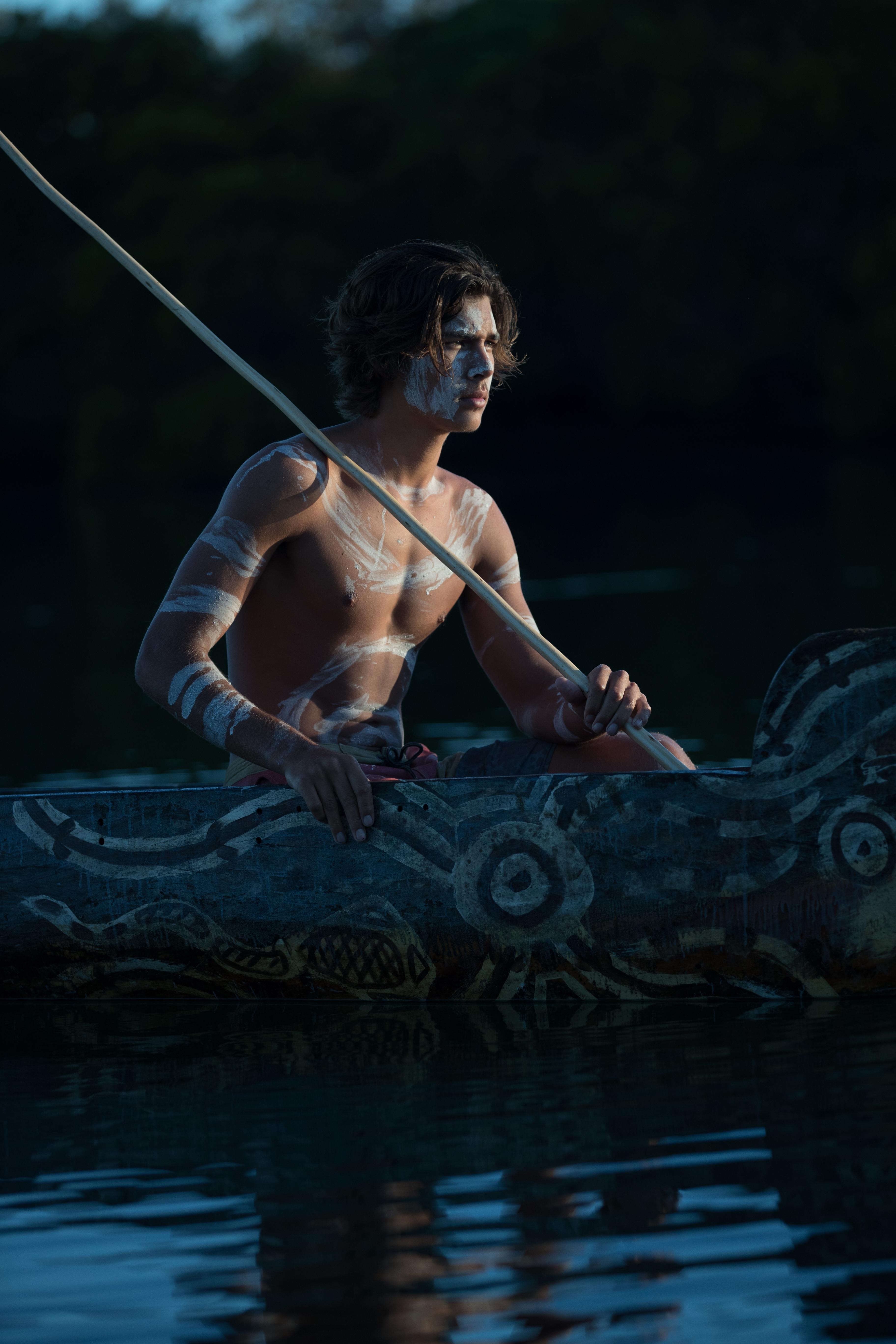 Bijang Slabb
Image Credit: David Kelly
Canoe crafting - both bark technique demonstration and dugout construction - occurred at Tamborine Mountain, Kunghur, and Fingal Head.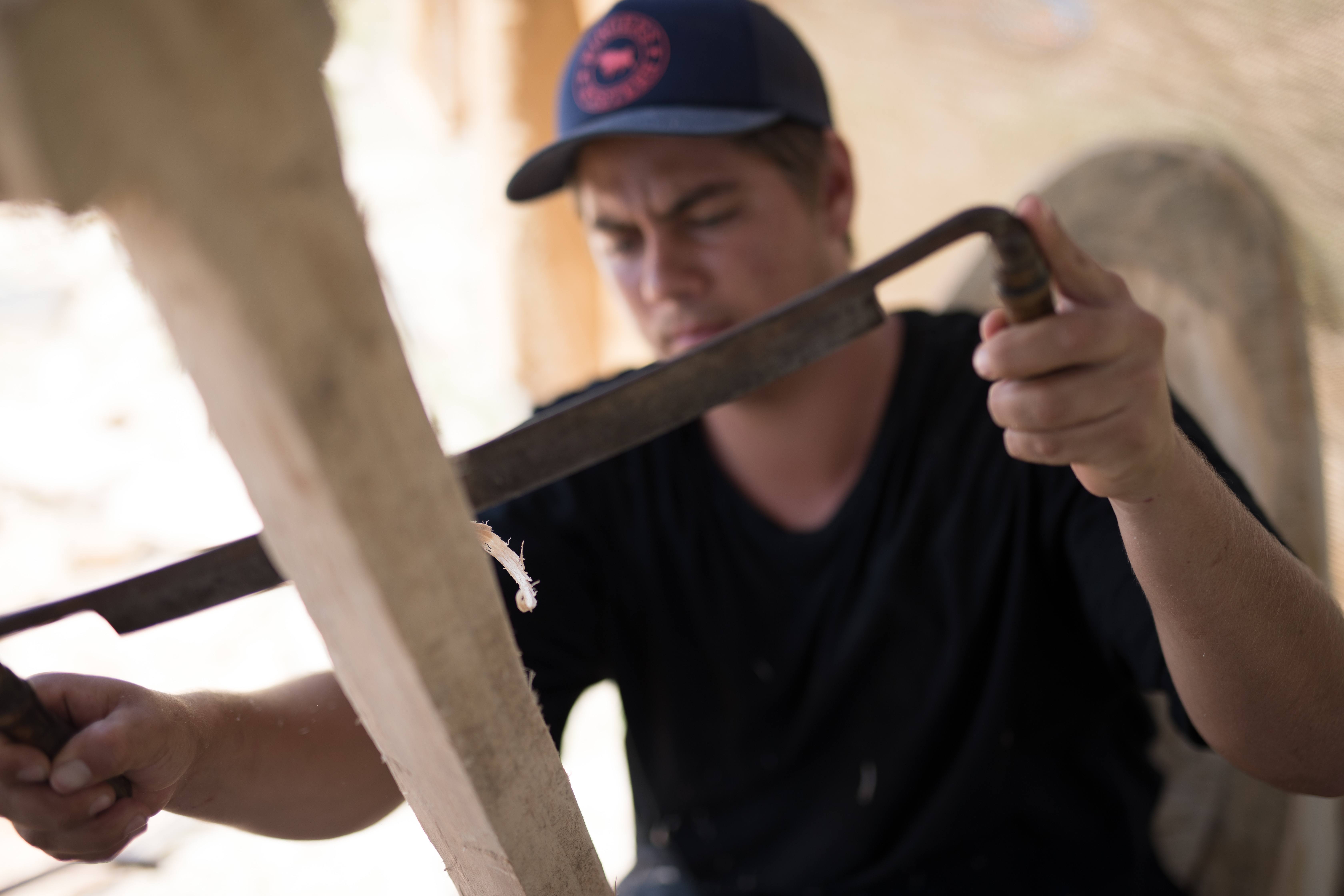 Jarulah Slabb carving the paddle
Image Credit: David Kelly
The canoes were then tested in the Tweed River, which proved to be a truly immersive experience, and not just in the cultural sense, as seen in the following clip...
Footage: Jeff Licence/Tigermonkey Productions
The journey itself began in the Nerang River on the Gold Coast, and continued north into Moreton Bay. Traditionally a rich source of food for the indigenous people, it is a region still abundant in wildlife; dugong, dolphins, turtles, sea eagles, stingrays, crabs...and sharks. Lots of sharks. Hammerhead, shovelnose, whaler, tiger, bull and great white all hunt in these waters...the latter two spotted beneath the canoes during the journey.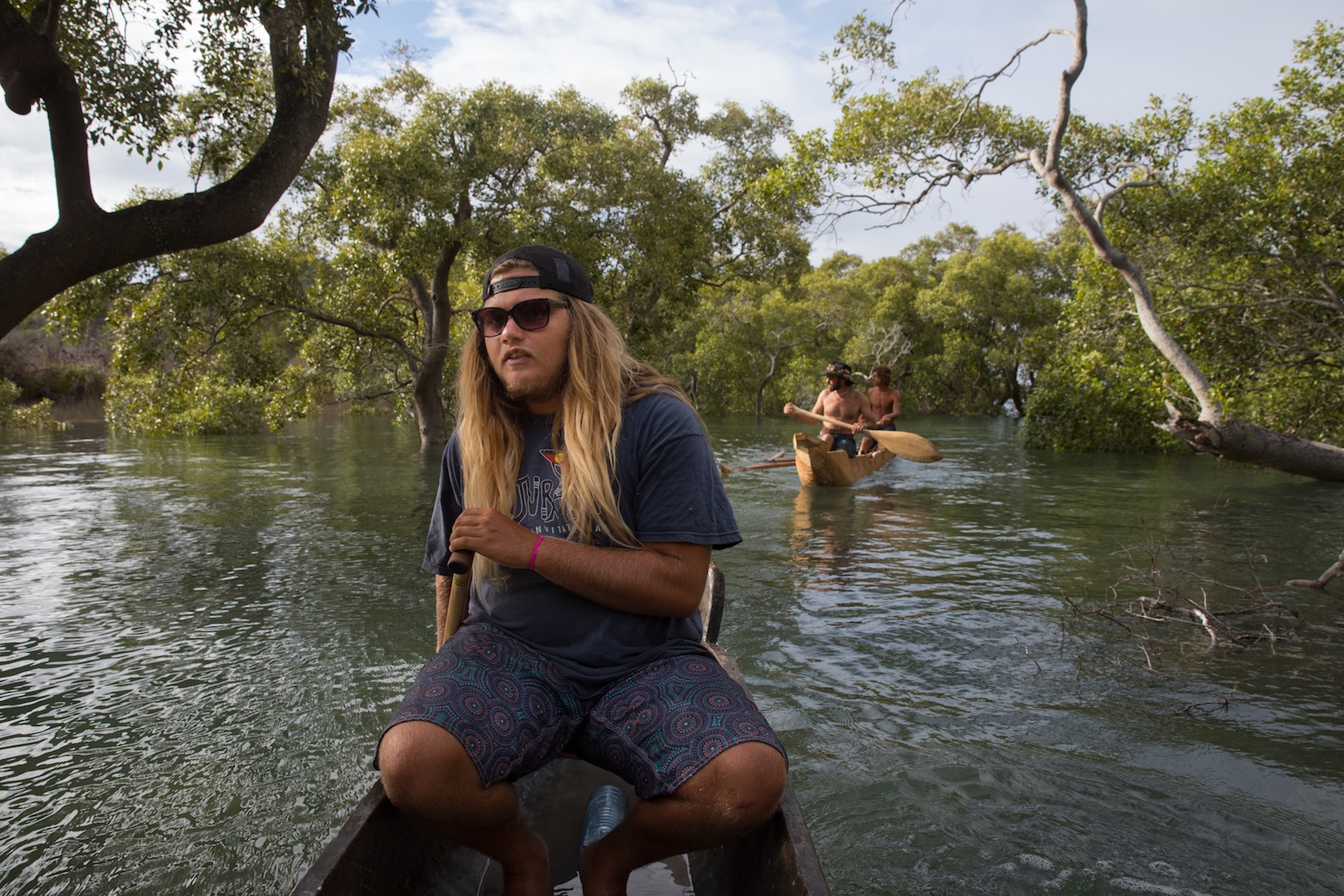 Banahm Slabb guiding through the balunjali (mangroves)
Image Credit: David Kelly
The route described in Robert Anderson's book was not specific regarding start and end points of the maritime journey, so we opted for a route that would enable the most people to witness - and be a part of - the journey. The Nyalangi (Departure) Ceremony was therefore held at the Arts Centre in the heart of the Gold Coast, surrounded by the towering high rise buildings and accompanied with performances by local indigenous, Maori and Pacific Island peoples. The first leg of the journey was with the local seafaring communities; Maori in their waka, the Chinese Dragonboat community, and members of the general boating community.
Image Credit: David Kelly
Bidding their fellow paddlers farewell at the northern perimeter of the Gold Coast, the Saltwater boys continued on alone into Moreton Bay. Negotiating the ever-changing labyrinth of islands and hunting, fishing and camping where they could, they arrived after three days in Goompi (Dunwich) on Minjerribah (North Stradbroke Island), where they were wonderfully welcomed by the local Quandamooka people with song, dance, and food.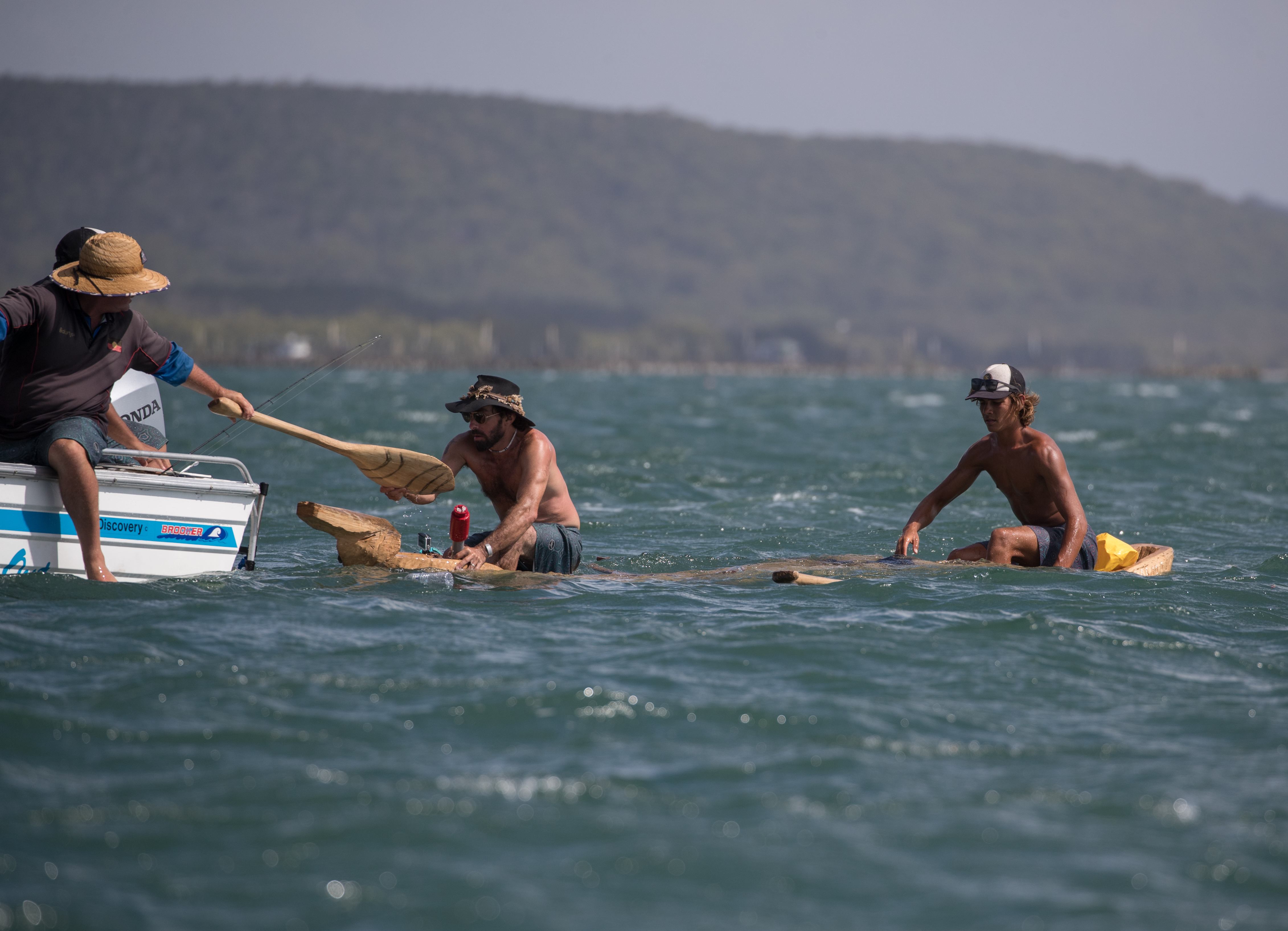 Mark Matthews and Kyle Slabb execute a rescue as rough seas swamp the canoe in Moreton Bay
Image Credit: David Kelly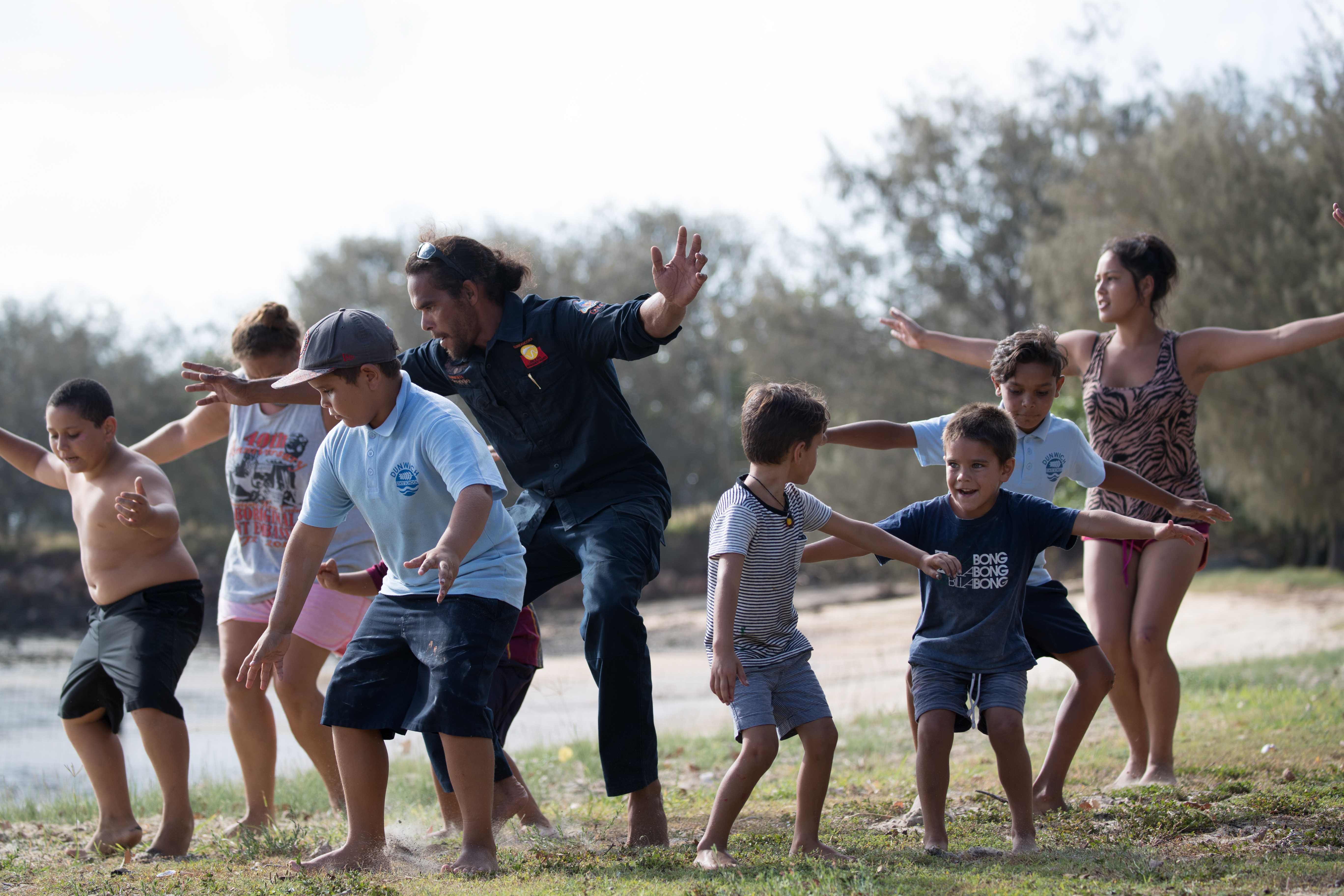 Yulu Burri Ba Dancers - Quandamooka Welcome Ceremony
Image Credit: David Kelly
Cast and Crew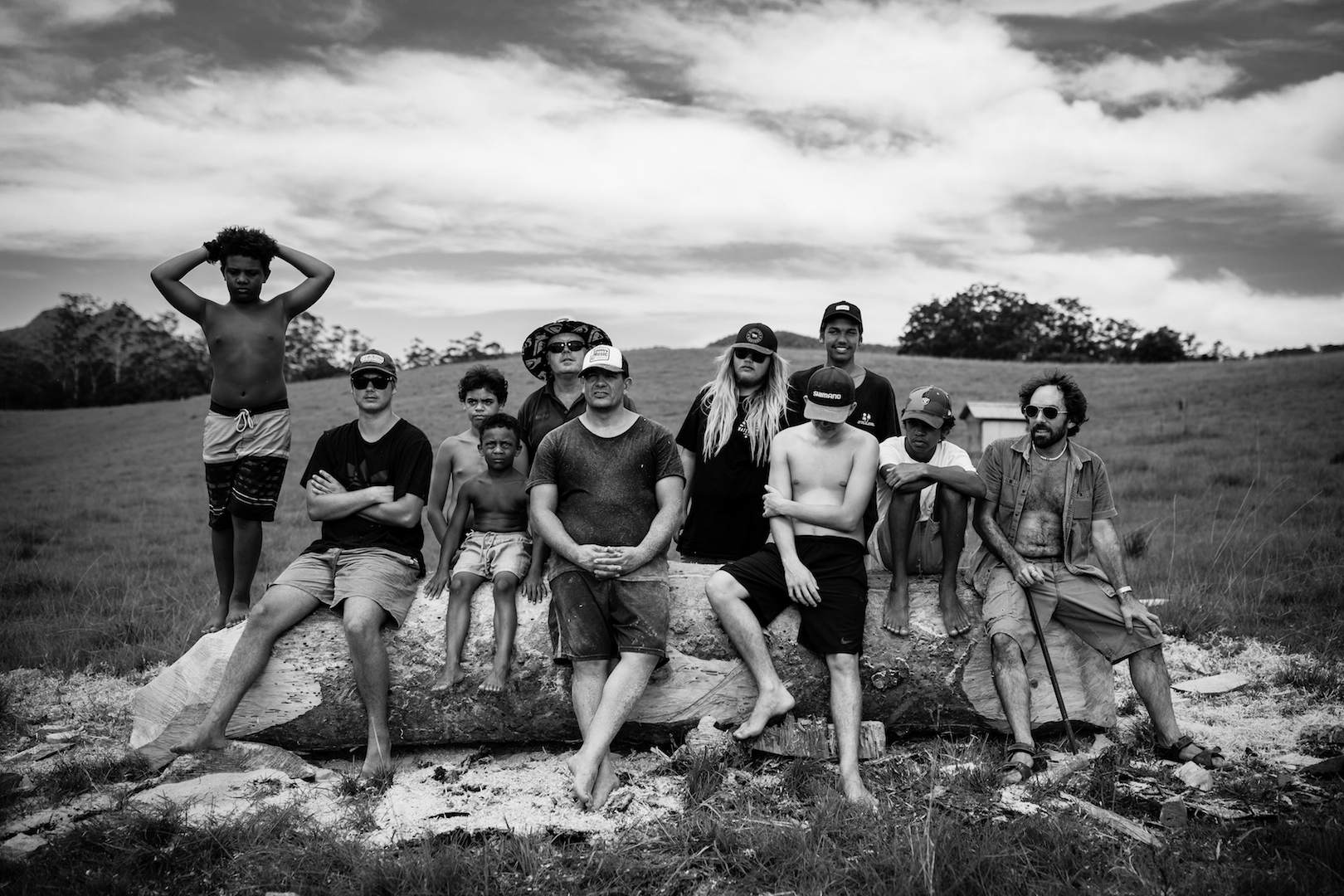 The Canoe Crew after a 45 degree day
Shekwaza, Jarulah, Tyron, Sabelo, Mark, Kyle Slabb, Banahm, Kyle Matthews, Malachi, Uriah, Benjamin.
Image Credit: David Kelly
The Saltwater Story is being produced with the Bundjalung-Yugambeh and Quandamooka peoples - it is their story - and thus they are the majority of the cast in the documentary. Veteran paddler Mark Matthews introduced author/producer Benjamin Allmon to his friend of twenty years, Kyle Slabb of the Bundjalung people.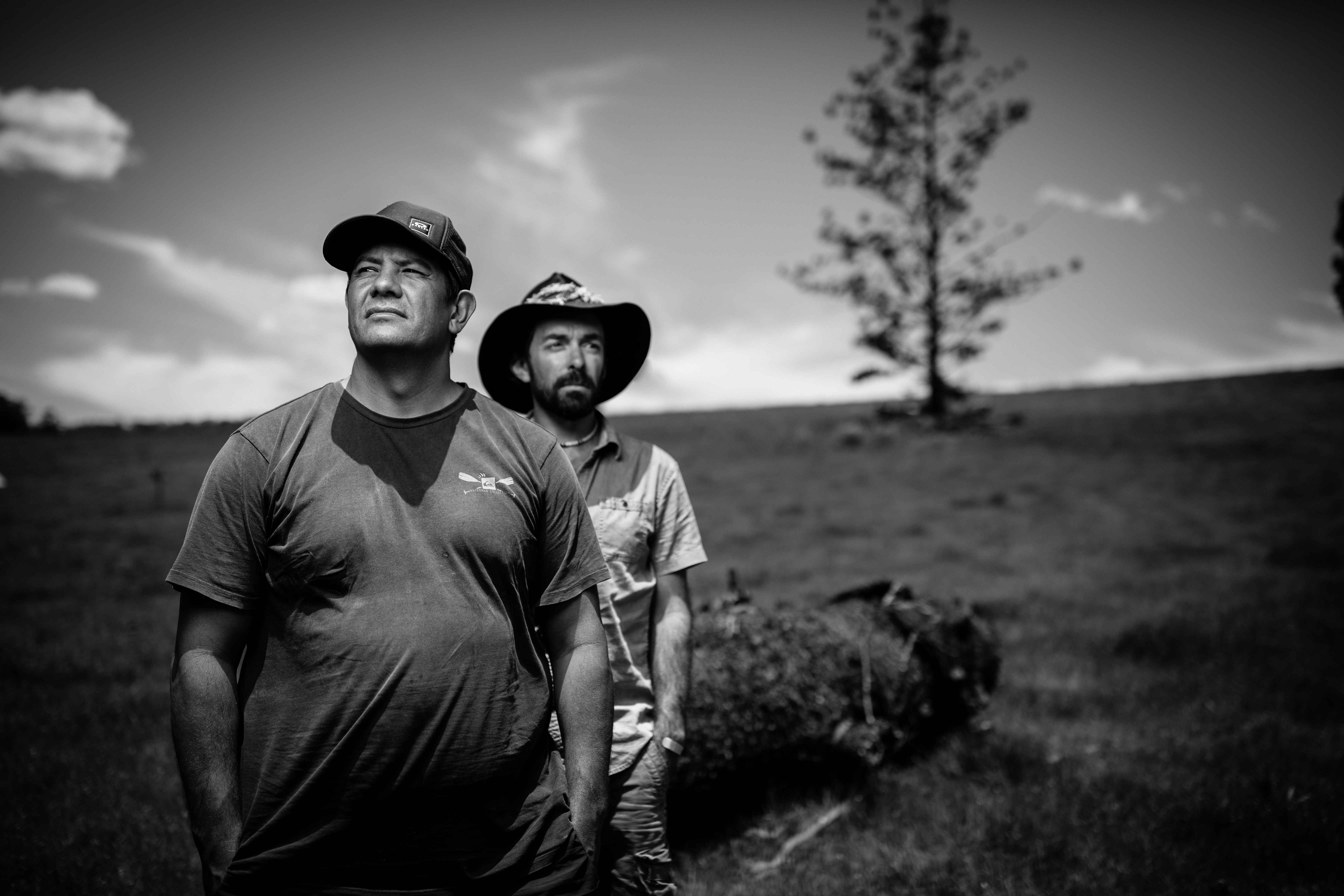 Kyle Slabb and Benjamin Allmon
Image Credit: David Kelly
As the holder of the cultural knowledge, Kyle was the canoemaker; a process which eventually led to 50-100 community members being involved in some way, in particular his eldest son Jarulah Slabb. Jarulah was also a paddler on the sea journey, along with his two brothers Banahm and Bijang; Mark's sons Kyle, Brandon, and Travis; Malachi Urquhart of the Quandamooka people; and Benjamin Allmon, who managed to make it despite his relative decrepitude compared to the rest of the paddling contingent.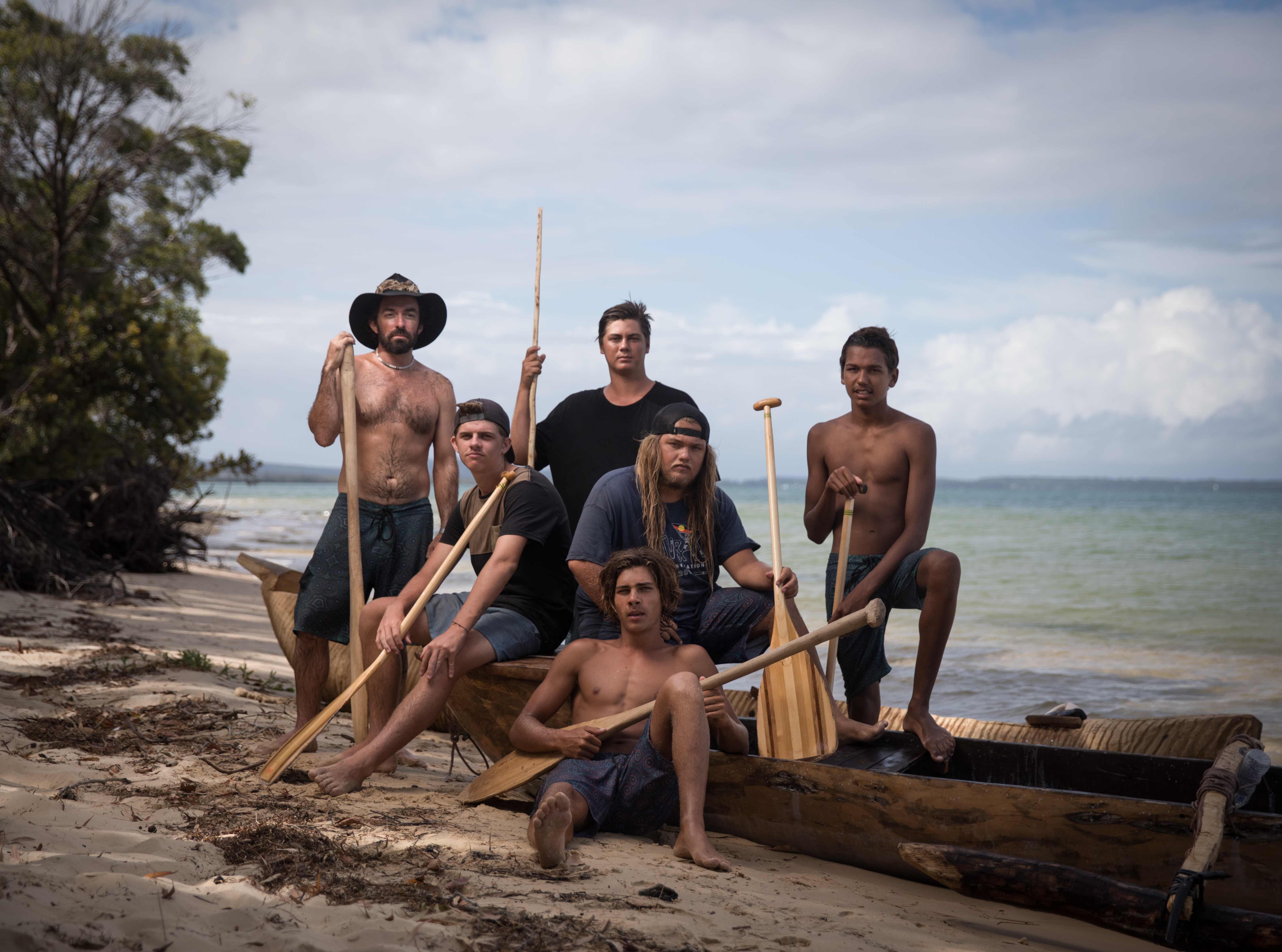 Standing: Benjamin Allmon, Jarulah Slabb, Malachi Urquhart
Seated: Kyle Matthews, Banahm Slabb
Front: Bijang Slabb
Image Credit: David Kelly
Mark and Kyle accompanied the boys (and old man Allmon) in an eldership role, providing the benefit of their decades of experience in these treacherous waterways, and insight into cultural layers of the environment they were travelling deeper into. Alongside them in the support vessels were captain Todd Matthews, photographer David Kelly, filmmaker Jeff Licence, and Mark's wife Brenda Matthews, who spent weeks weaving rope from the mungali tree that held the outriggers to the canoes.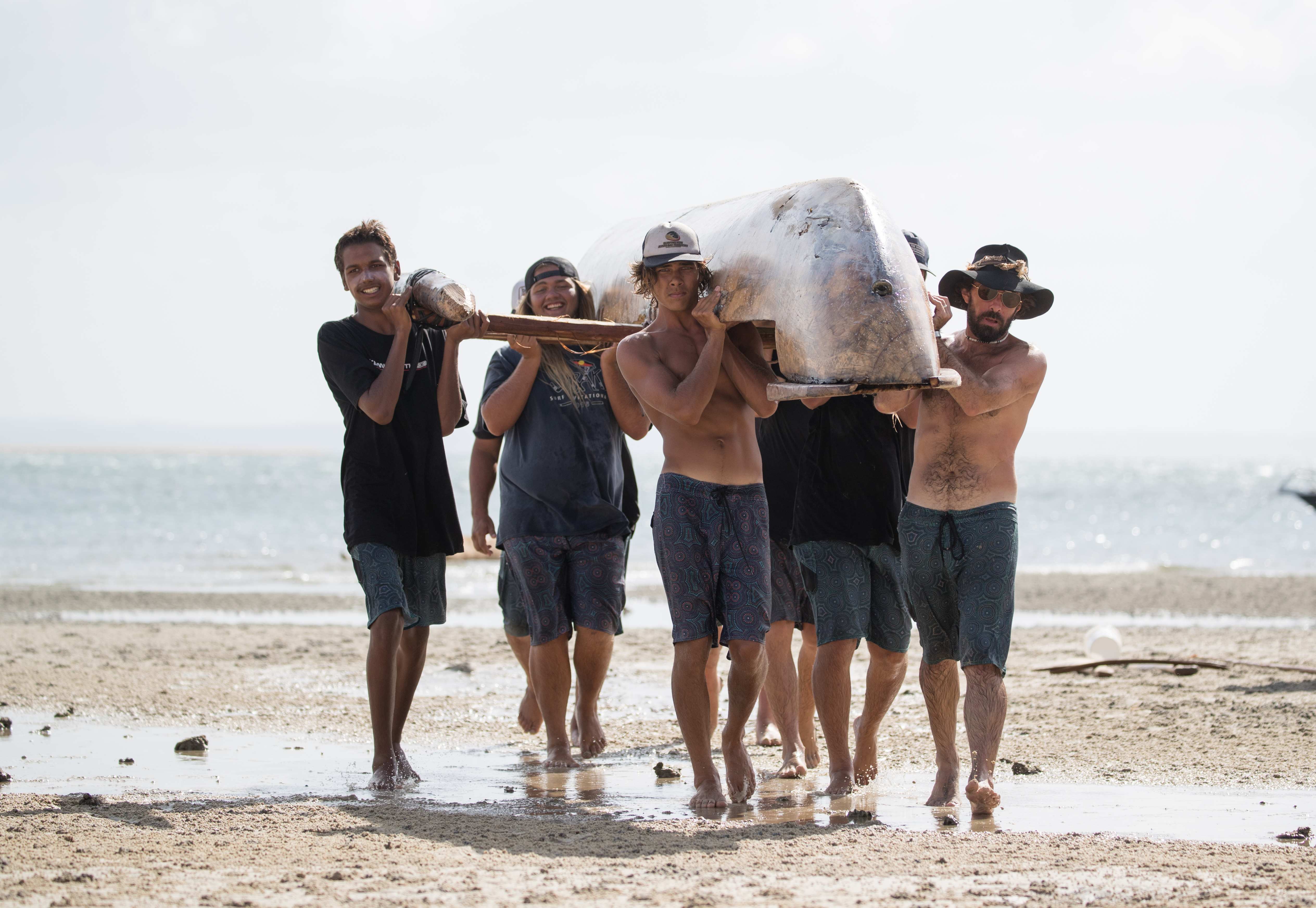 Image Credit: David Kelly
About the Film/Book Team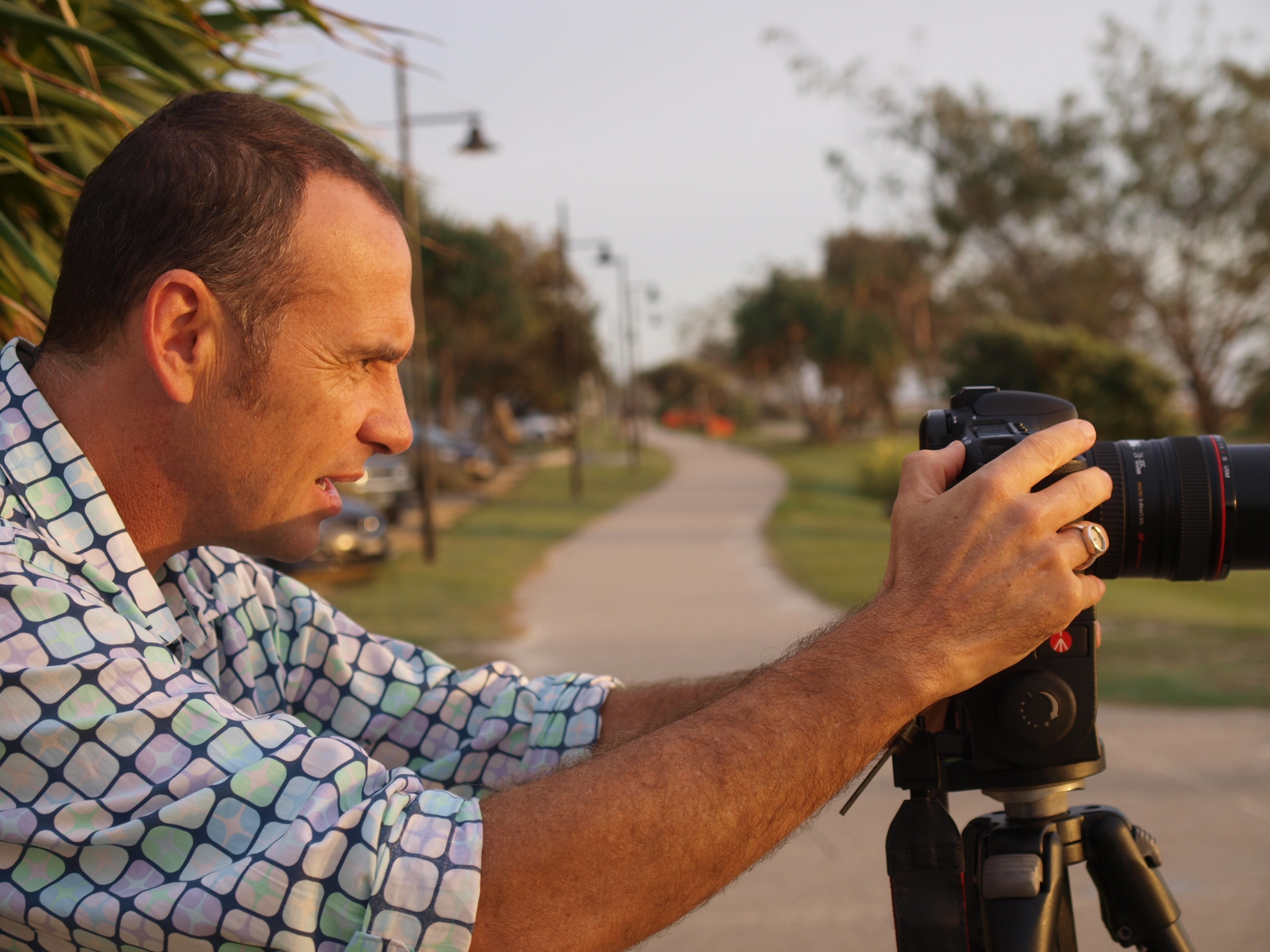 Filmmaker Jeff Licence has 25 years' experience in the media and education spheres, and holds a BA in Media Production. Jeff has produced documentaries Kicking off the White Shoes, 4224, Drawn Here, and won the 2017 Best Television Feature Story Award at the Macca Awards. The ABC Open Producer from 2014 – 2017, he created video, written and audio content that was broadcast on ABC TV, radio and online. Jeff's clients include QPAC, Griffith & Bond Universities, The Australia Council for the Arts, Australian Institute of Architects, Aurecon Engineering, Education Qld, Burleigh Brewing, Woodford Festival and many more.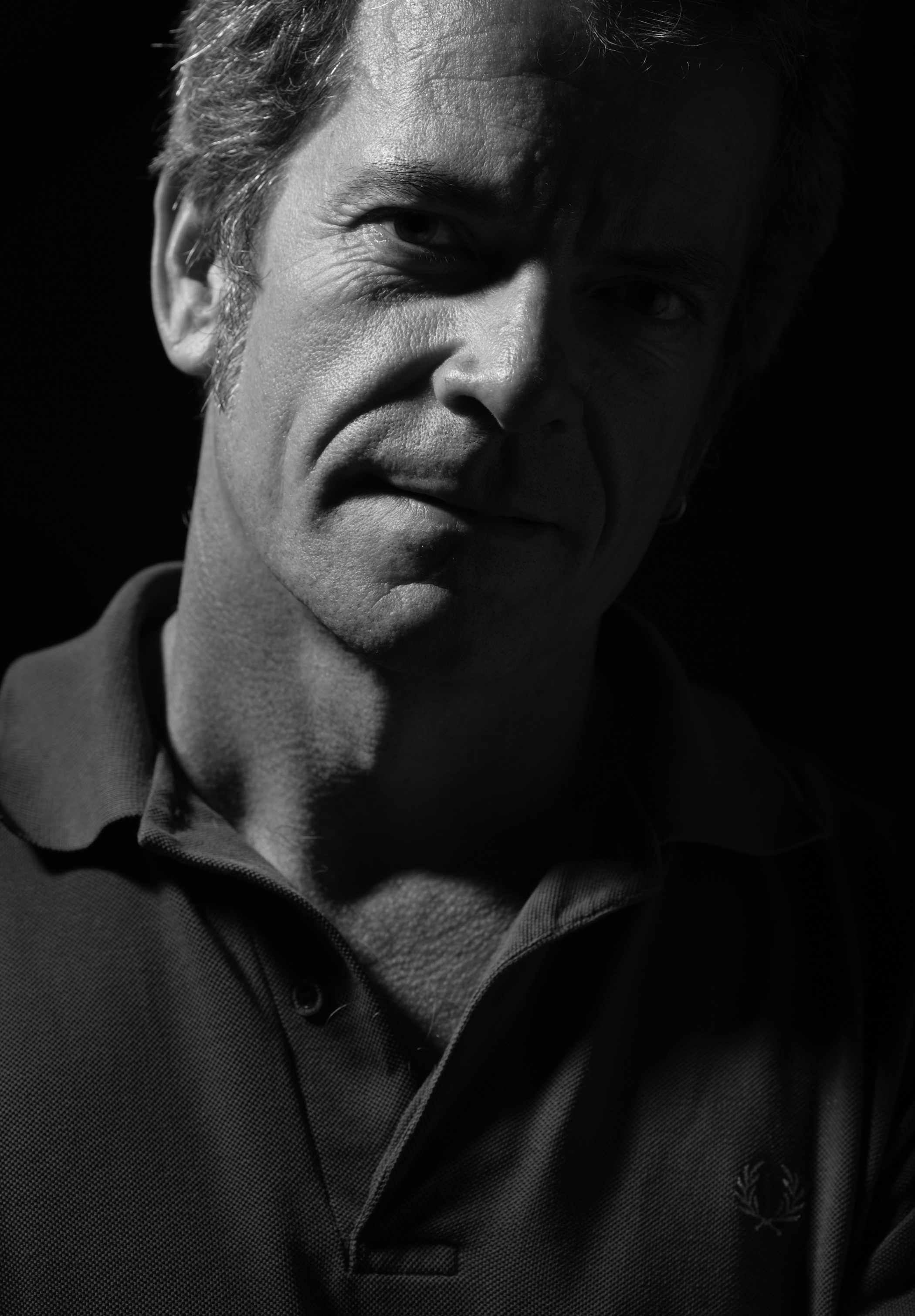 Photographer David Kelly is a Walkley nominated photographer, and winner of the Clarion Award for best Photo-Essay, News, Sport, and Multicultural work. The original photographer for the Courier Mail Qweekend Magazine (2005 – 2017), he has also worked with Queensland Ballet for the past 19 years, producing From the Wings, a book on their production of Swan Lake. He co-produced Love Stories, a documentary about homeless love, and a book, Detours (Stories from the Street). He's travelled extensively throughout Australia, the Pacific and Asia on assignment, and immersed himself in the culture and stories of indigenous Australia, a world he has entered with care, respect and a soft footprint.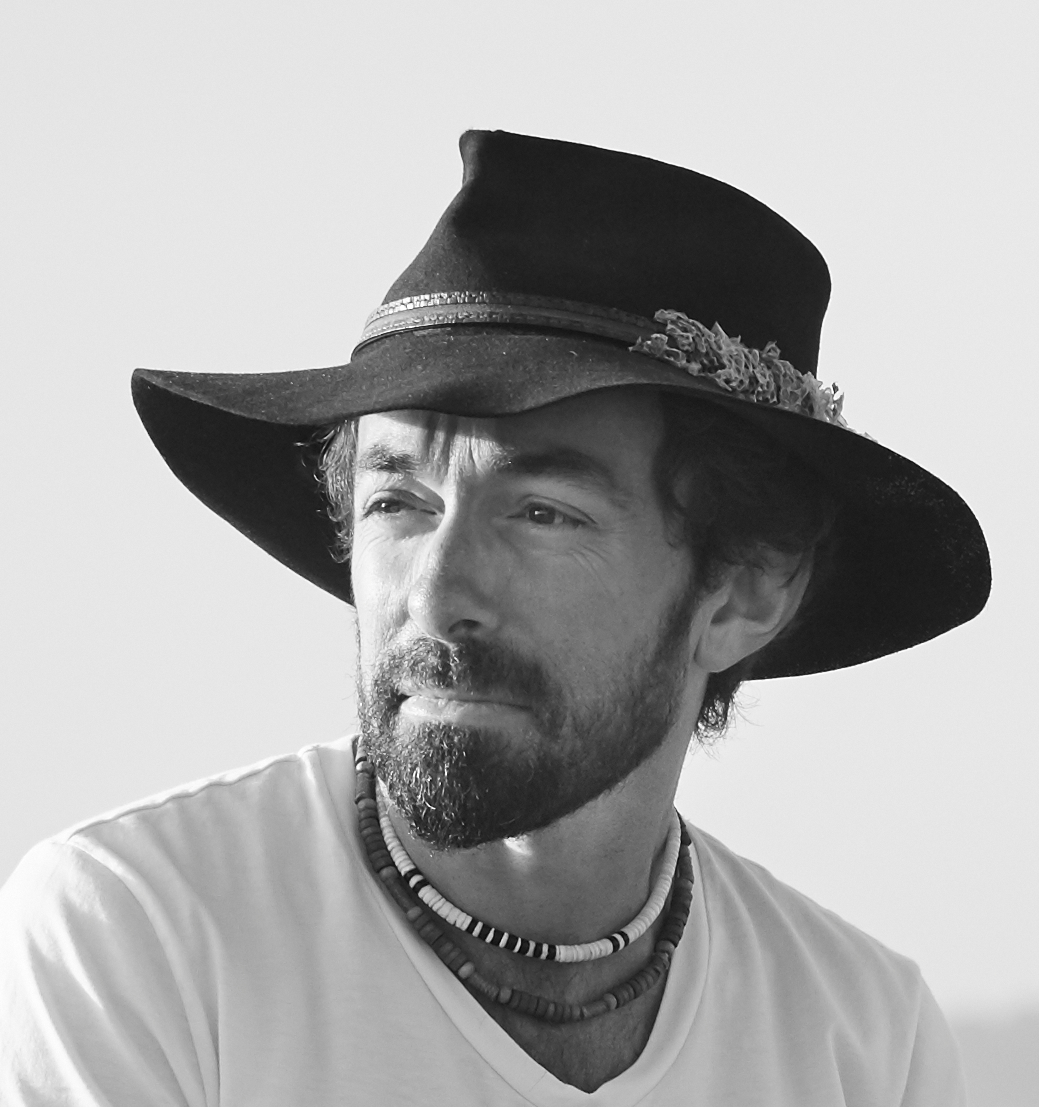 Author/Producer Benjamin Allmon is an award-winning author, freelance journalist, adventurer, audio engineer and professional musician of over twenty years. His book, Foot Notes (Odyssey Books 2016), is the story of a 1000km, 51-day trek to promote his debut album as a modern troubadour. His next book, Mr Ordinary Dons a Disguise, is due out in April 2018, also through Odyssey Books. He writes for national and international publications, and collaborates musically with Grammy award-nominated US producer Jason Brawner (Beyonce, Hilary Duff, Carrie Underwood). He is a member of APRA, the ASA, TAXI Music, and the Queensland Writers Centre.
Budget Overview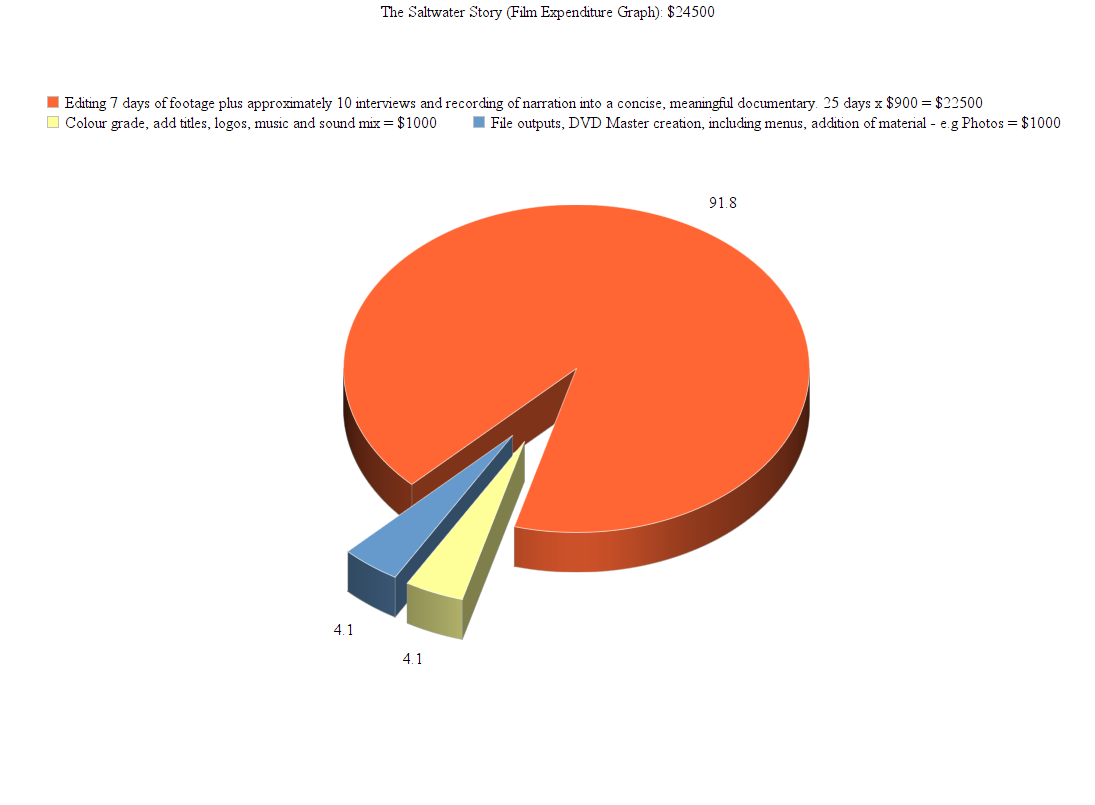 Potential Challenges
Please see Closing the Circle above...