Hello Friends
Welcome to our Pozible campaign, thank you for giving it a peruse! The most exciting news of all is that we have a BRAND NEW ALBUM which we have just finished recording and in our humble opinions it is hands down the best thing we have ever made together. We need your support to help get it out into the world but first if you have a minute we would like to tell you a bit about it.
It's called TAKE CARE, TAKE COVER and it is the first full length album we have made in almost four years. Our first album, Housewarming was released in August 2013. That beautiful, bright-yellow beast carried us on a bigger wave than we could ever have imagined and tumbling into the world of full time music. Since then we have met longtime heroes, made new ones and been privileged to work with some extraordinary people who will remain with us for the rest of our lives. We have had our breath taken away completely by the last two and a half years of full time music.
With that in mind it took us a while to find what we wanted to say next. We were chasing our tails, looking for the right time, strategy and direction for recording a new album and we despaired of ever finding the time, the money or the headspace. In the end we threw caution to the wind; we gathered up the 10 best songs we had written in the last two years, our instruments and all the money we had ever earned. We packed our bags and flew to Nashville, pouring every inch of ourselves into recording for four weeks.
'Take Care Take Cover' tells this story. It is a story of finding a sense of self and steadiness in an overstimulated, time poor, content driven world. It is a peaceful declaration. It is unapologetically, and sincerely ourselves.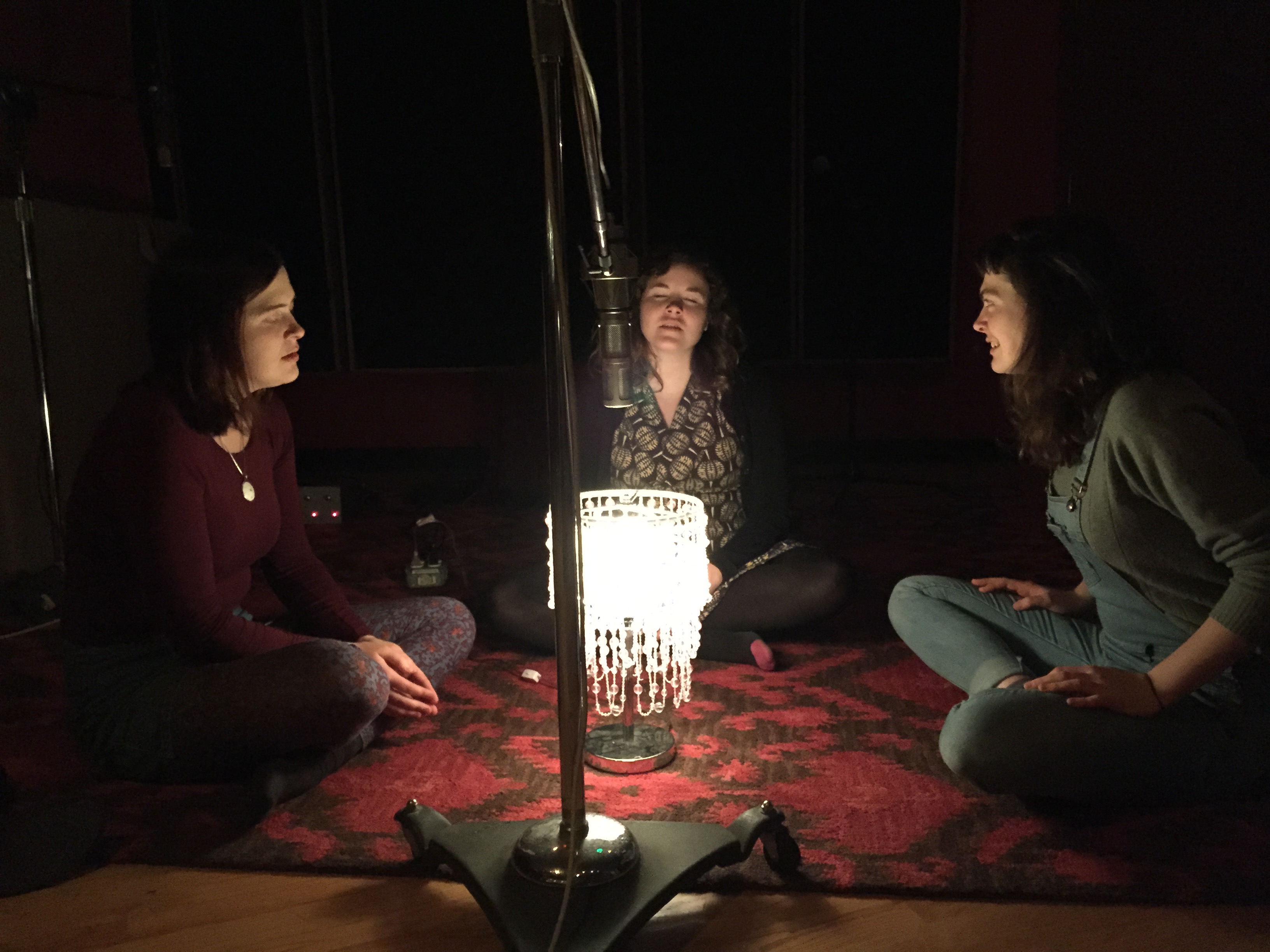 Nashville-based producer and engineer Erick Jaskowiak has worked with some of our all-time favourite musicians including Crooked Still, Tim O'Brien, The Waifs and so many more. After a few early morning Skype meetings, Erick rather bravely invited us to move in to his house and studio outside of Nashville for the month of February. Erick's patience, belief in the music and gentle musical and philosophical guidance is threaded through the core of this album.
We were also blessed with some special guest musical minds who played on the album and lifted our music into places we had never dreamed of before.
We came home feeling strong, exhausted and so, so happy with what we had made. In the months that followed we went back on the road and toured with The East Pointers in Australia and then our first, 9-week epic adventure around Canada, sitting all the while on this beautiful baby album waiting in the wings. Now it's time for us to work out the next part: how to get it out into the world and standing on its own two feet.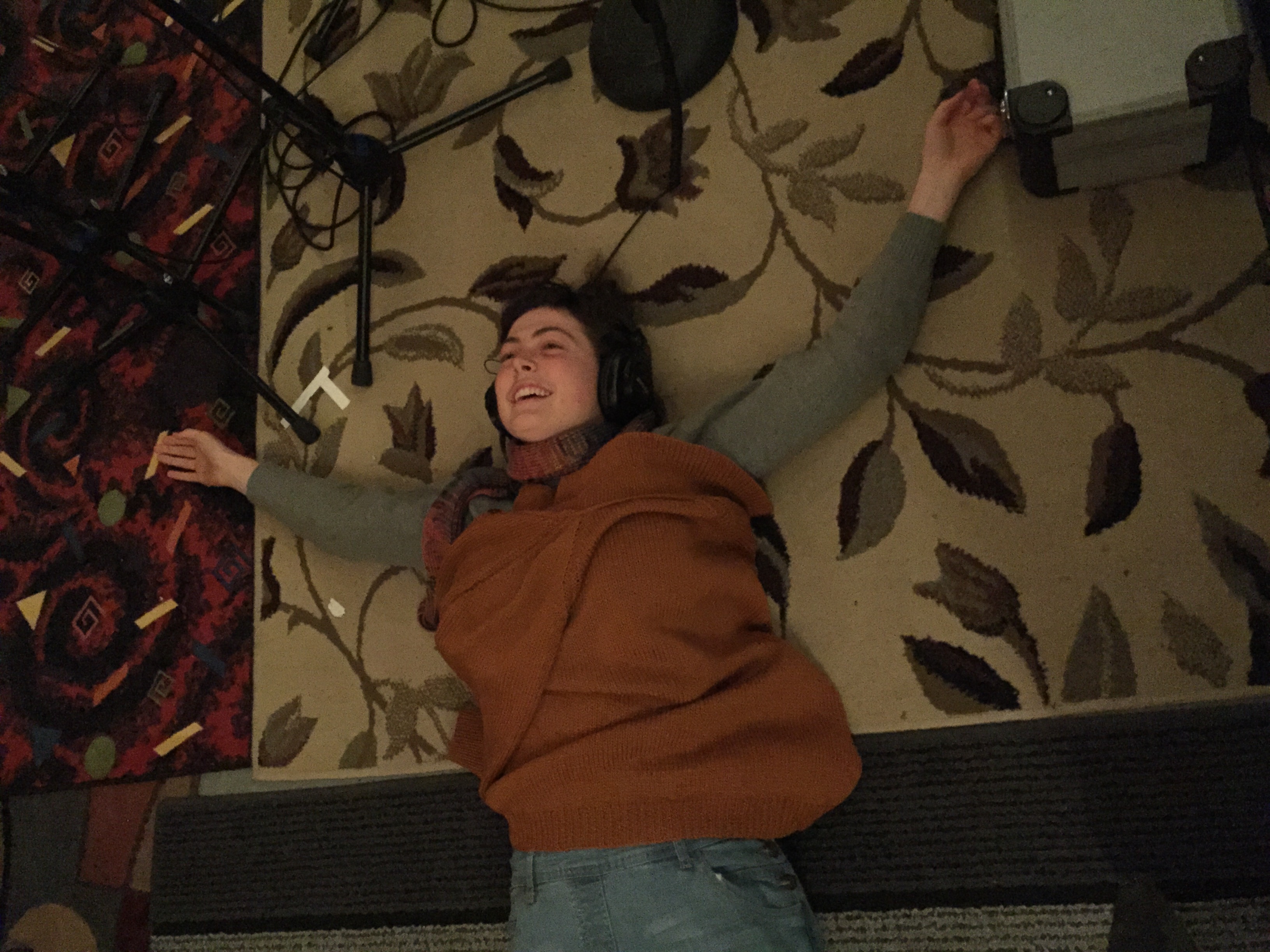 This is where we need your help. We have some wonderful people ready to come on board and help us make this thing fly but, as is so often the case, we need money to set it all in motion. We funded the recording process ourselves with some timely help from Creative Victoria who gave us a grant at the start of this year to cover some post production costs such as mixing and mastering. Now we need some great new photos, CD artwork, music videos and help from a good publicist to make sure people know about this album when we release it. We are hoping you will consider jumping on board and making a pledge to help us on our way.
You can pre-order the album, digitally or on CD and get it before anybody else, or partake of a bunch of other excellent rewards for the adventurous among you.
Your support means the world to us. We could never have come this far without the love and kindness of thousands of known and unknown supporters of our music and this next phase for us is no exception!
All our love
M, A & E
How The Funds Will Be Used
Album artwork and press photography $1100
Album artwork design and associated graphic design $1200
New website design - $1200
Publicity campaigns for the album across Australia, Europe and North America - $6000
Production of a music video for an upcoming single - $2000
Pozible related material cost and merch manufacturing - $650
Pozible fees - Approx 607.50
The Challenges
We have poured every bit of ourselves into this process so far. The challenge for us now is to complete every subsequent stage of the process with the level of quality and dedication and with the same feeling of being the best it could be. Many of these next stages require money to pay other artists and professionals to work with us now that the musical side of things is ready to go – a photographer, graphic designer, website designer, videographer and publicist. The rest comes down to the time, minds and dedication of yours truly. Rest assured we have that covered. We want to get this album out as soon as we can and we want it to go as far and wide as humanly possible! We are so close. Help us make the last mighty leap!