INTRODUCTION
It's been five years in the making. Twenty-one shoot days at over thirty locations. Help us complete our epic short film as we make the final push to the finish line. With the support of Creative Partnerships Australia's MATCH Lab initiative, every donation you make to our project is matched dollar for dollar.
So if you donate $50, you're actually donating $100!
ABOUT THE PROJECT
If you had the chance to live forever, would you take it?
Starring Guy Edmonds, Maeve Dermody and Acadamy Award nominee James Cromwell, The Immortal is a scifi fantasy short film about a man who wants to overcome death. After years of searching, he discovers the secret to eternal life. He lives to see the wonders of the future, and survives its terrors without being harmed. However, he comes to regret his decision as he discovers that eventually, everything dies... everything except him.
Anxiety about death, and a desire for immortality, have been a part of human culture since recorded storytelling began. But what if we could really do it? What would it actually be like? These questions have captured our imagination as we have taken them to their furthest extent – what if someone outlived the Earth, the solar system, and even the universe itself?
ABOUT US
We are early career filmmakers with a love of ambitious and adventurous stories. We believe The Immortal will prove that we are capable of creating entertaining, thought-provoking cinema, and help us transition into the next stage of our careers.

Carl Firth is the writer, director and producer on The Immortal. He has made award-winning short films and has worked both on set and in post-production, where he has observed some of the world's top filmmakers at work.
Guy Edmonds is the lead actor and producer on The Immortal. As an actor, he has over forty credits on both stage and screen. He has also made commercials, short films and the independent feature film Super Awesome.
Augusta Miller is a producer on The Immortal. She co-produced the Film Critics Circle of Australia nominated feature documentary, The Animal Condition, and has worked in a variety of roles in front of and behind the camera.
Budget Overview
WHY CROWDFUND?
After an ambitious principal photography period, we are now in post-production. We are working on an edit of the film, but need to raise some additional finance to cover the film's complicated visual effects shots, sound design, music, colour grade, deliverables, and marketing expenses.
The Immortal has been selected for support by Creative Partnerships Australia's MATCH Lab initiative, a program for emerging artists to build fundraising and business skills. As part of this, every donation to The Immortal is matched dollar for dollar, up to ten thousand. So if we raise ten thousand dollars, we'll get twenty thousand.
Potential Challenges
Pozible is an all or nothing platform. Because of this, we've set our fundraising goal as five thousand dollars. If this target is reached, your donations become secure, and Pozible enables the use of a stretch goal where donations beyond that point are guaranteed for the campaign. If we reach five thousand dollars, we can make the stretch goal ten thousand dollars to maximize Creative Partnership Australia's co-contribution, increasing the likelihood of achieving the best possible outcome for the film.
We need your help to finish this film. Remember, every donation is matched dollar for dollar. The end is in sight, and we hope you will help us get there!
REWARDS
We've got some great rewards to give away, including some one-of-a-kind screen used props, hand made by our Production Designer Dane Hallett (artist / prop maker on Alien: Covenant, Mad Max: Fury Road, The Wolverine, Pacific Rim: Uprising, and Pirates of the Caribbean: Dead Men Tell No Tales).
RESEARCH DIARY
This is the original screen-used prop diary from the film, containing the character's research from his search for eternal life. Inspired by iconic props such as the Grail Diary from Indiana Jones and the Last Crusade, this is full of original illustrations by Dane Hallett.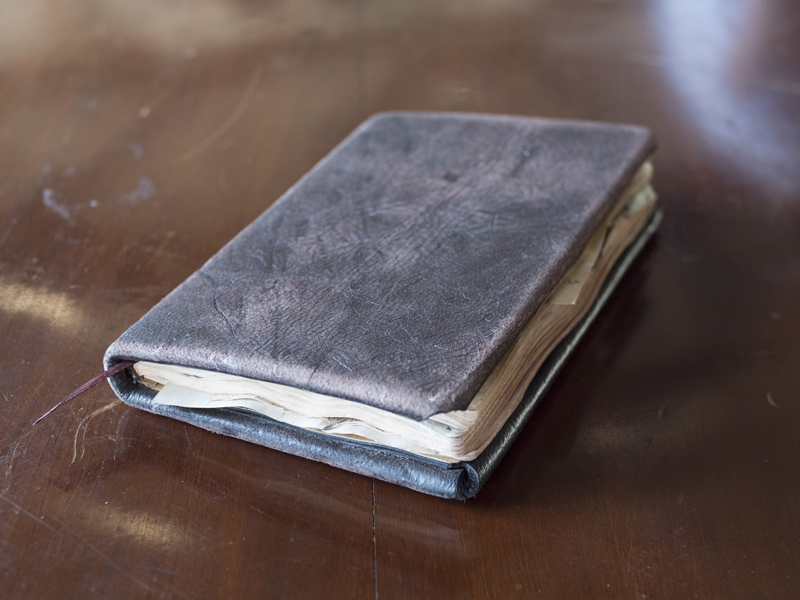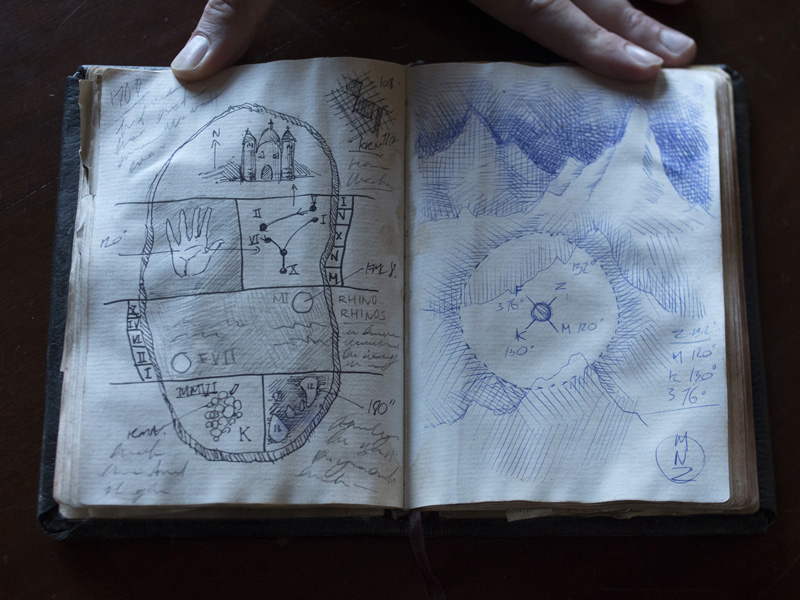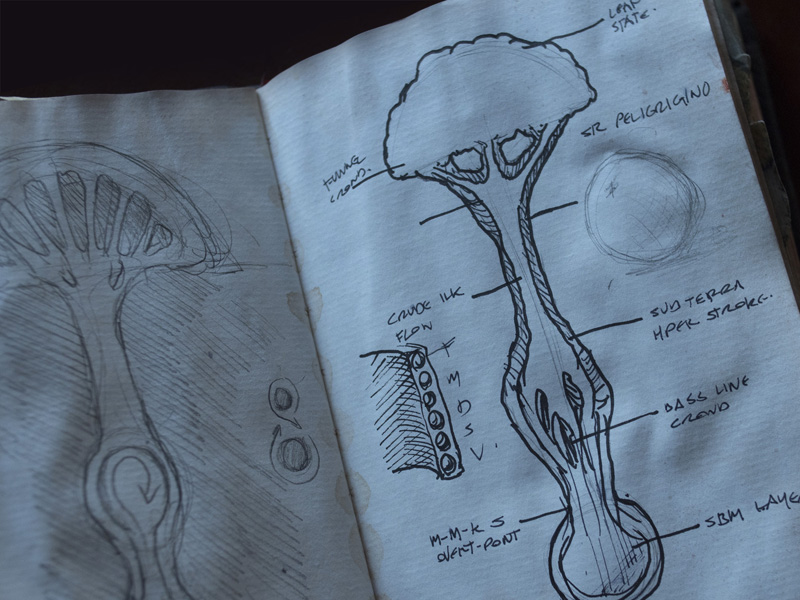 TREE OF LIFE PAINTING
This is the original screen-used Tree of Life painting from the film, a central piece of evidence from the character's search for immortality. It has been painted on canvas and framed by our Production Designer Dane Hallett.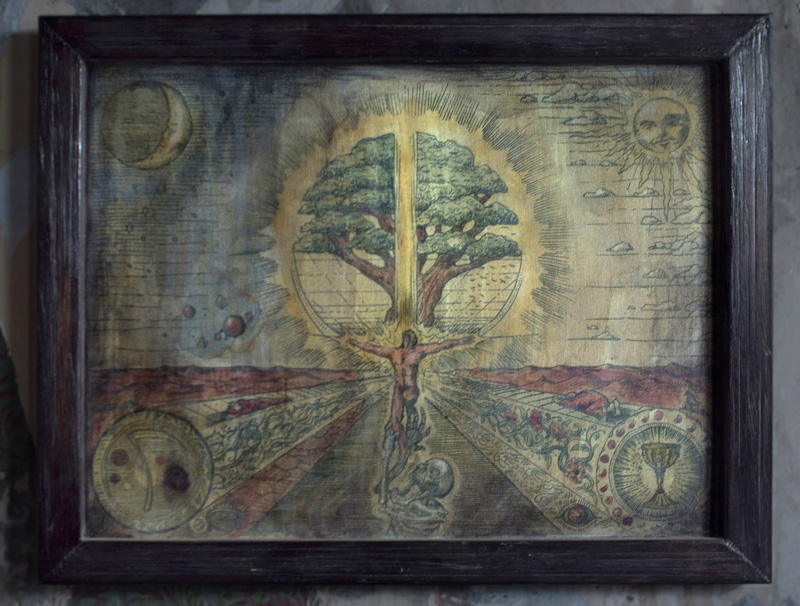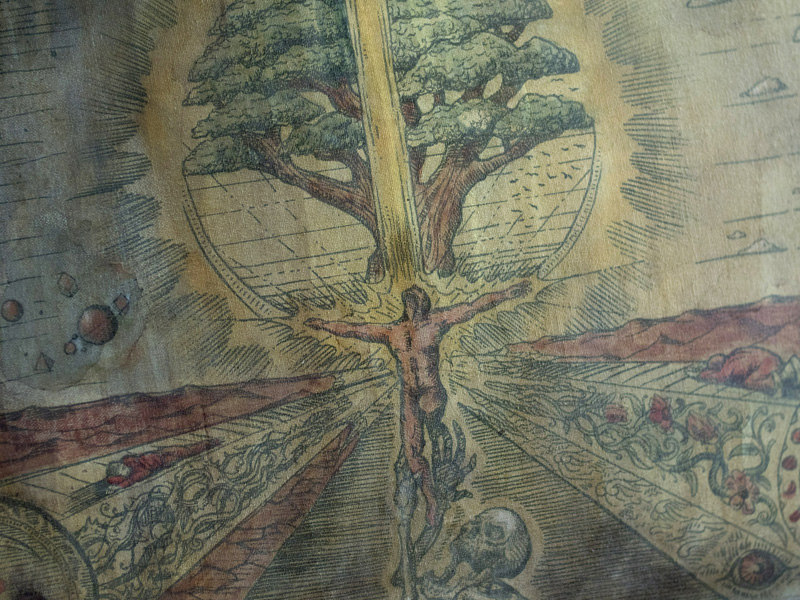 ROBOT PUPPET
This is the original screen-used Post-Apocalyptic Robot puppet from the film, hand made by our Production Designer Dane Hallett. This thing is just incredible. While it appears to be over 6 metres tall in the film, the prop stands at about 50cm in real life.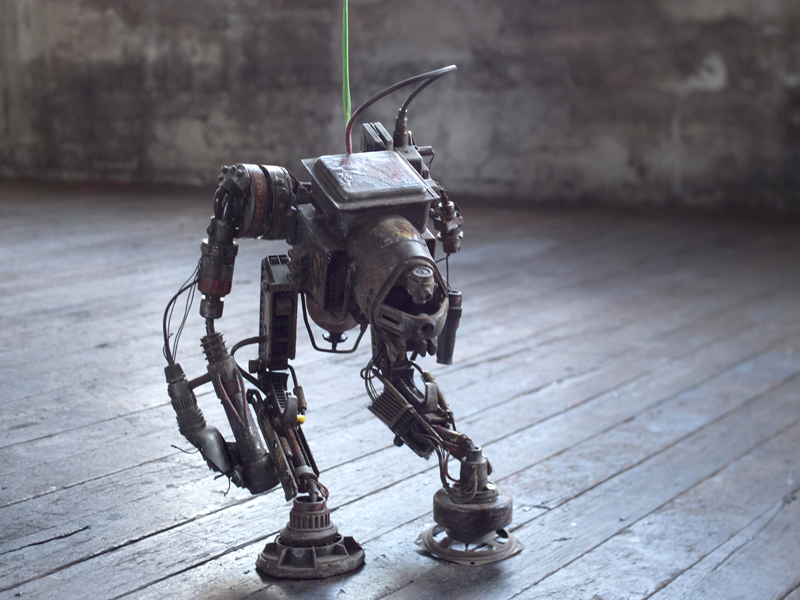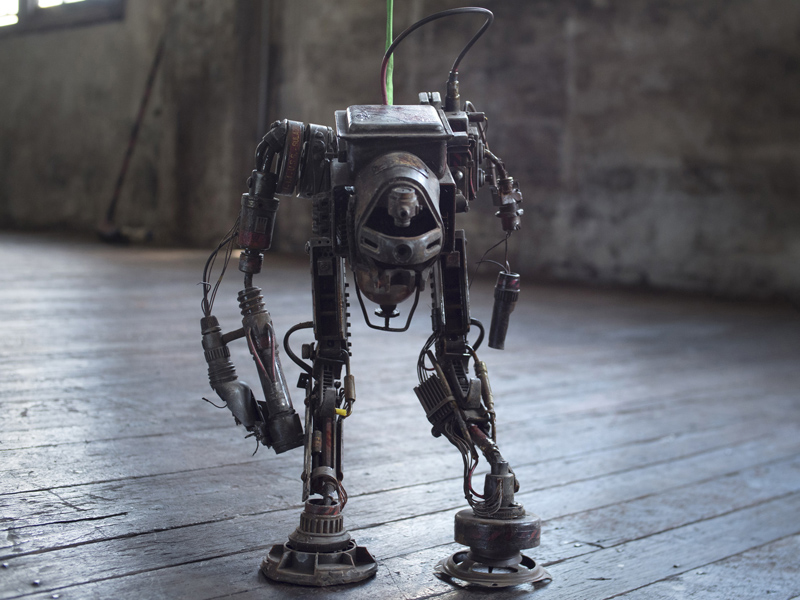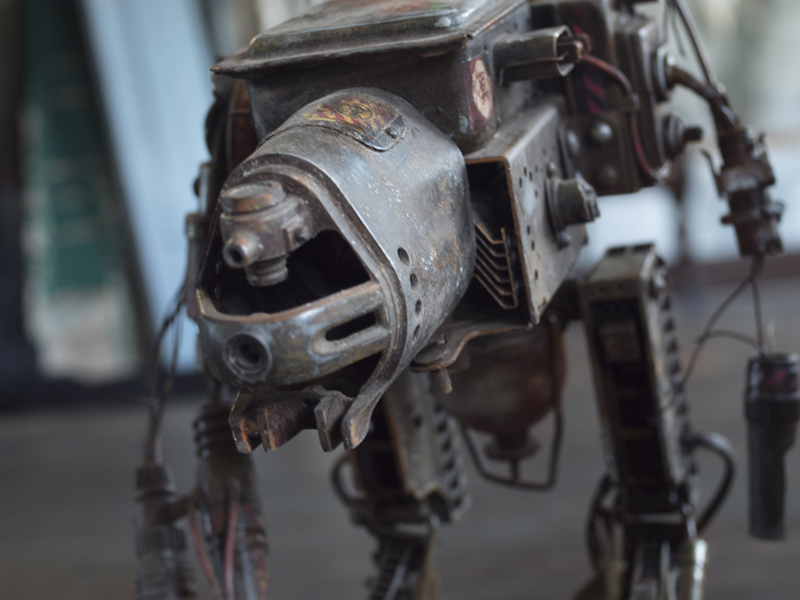 PRODUCTION STILLS