THE CHINESE WHISPERS: a bilingual, digital graphic novel that aims to spread empathy and connect people through conversations about race and shared histories. #TheChineseWhispers is inspired by the racial violence of May 1998 in Indonesia. Brought to you by Rani P Collaborations.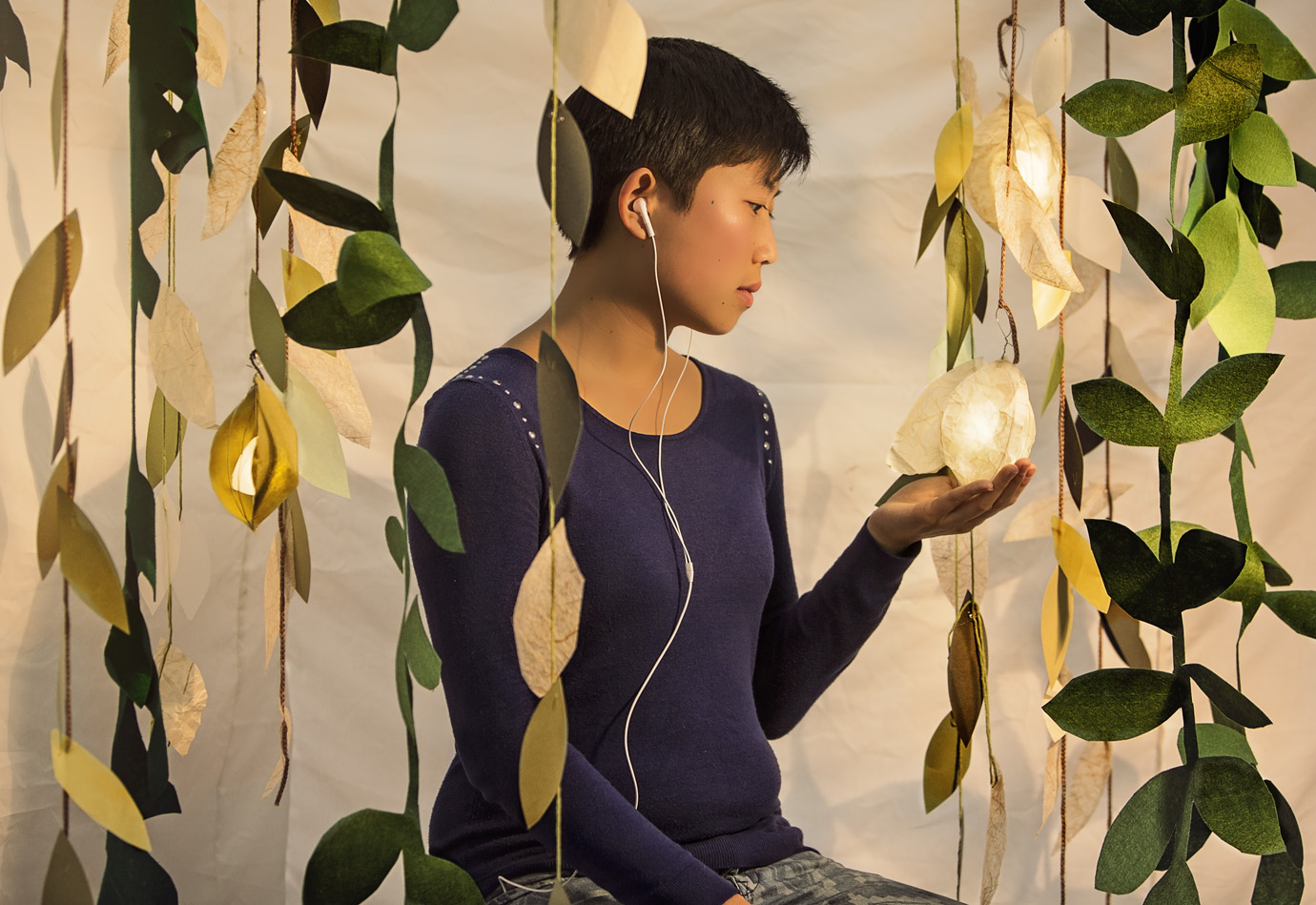 Image: Still from the original Chinese Whispers (2014).
THE CHINESE WHISPERS STORY SO FAR
(#TheChineseWhispers)
In 2014, I created a work called Chinese Whispers: a performance installation that meditated on the May 1998 Tragedy and subsequent racial riots in Indonesia. Chinese Whispers (2014) won two awards at Melbourne Fringe Festival, including Best Live Art and Innovation in Culturally Diverse Practice Awards.
At the time of the racial violence, I was only twelve years old. Like thousands of other Chinese-Indonesian families, May 1998 changed our lives. The events of May 1998 completely shattered my sense of identity as I realised that even though my family have made Indonesia their home for hundreds of years, I was still considered 'Chinese'. My brother was sent to Perth, Western Australia and one year later, I followed.
The May 1998 Tragedy involved the deaths of Indonesian university students who were part of a huge popular uprising against the then dictator, Soeharto. Unfortunately, following these deaths, came mass violence targeted at Chinese-Indonesian people, neighbourhoods, shops and most notoriously, women. This was only the latest mass racial violence that we have seen in Indonesia, as part of a longer legacy inherited from the Dutch colonial period.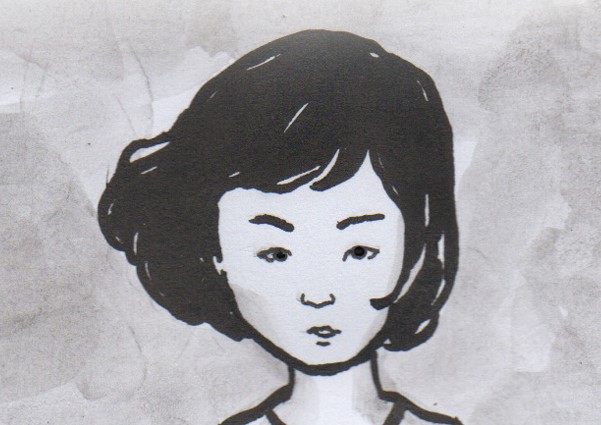 Image: Preview illustration by Cindy from #TheChineseWhispers.
MOVING FORWARD: WHY WE ARE MAKING CHINESE WHISPERS 2018
Chinese Whispers is our tool to wage peace in a world divided by race.
The key message of Chinese Whispers is: 'You cannot heal, what you will not face'. This year, in order to spread the Chinese Whispers message, I have been working with an Indonesian-Australian team to create a digital and bilingual comic adaptation of Chinese Whispers.
Next year marks twenty years since the May 1998 Tragedy and racial riots. If you have been following Indonesian politics, then you'll know that once again, racism towards Indonesians of Chinese descent is being used to pit people against one another.
This is part of a global trend where politics continue to be waged along divisive racial lines.
We created Chinese Whispers to bring diverse people together, to reflect and engage in conversation about what we can learn from our shared colonial histories and how this will inform what we pass onto future generations.
Budget Overview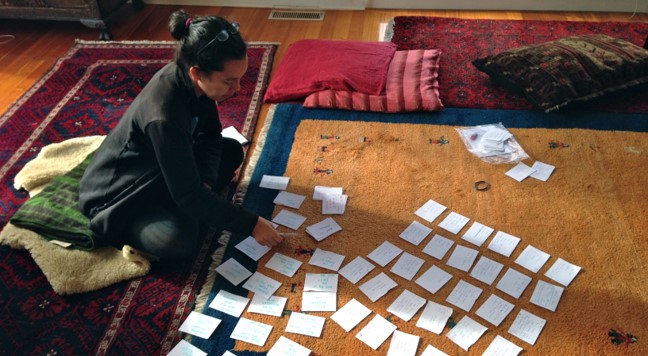 Image: Composer Ria Soemardjo working on The Chinese Whispers audio.
HOW THE FUNDS WILL BE USED
(#TheChineseWhispers)
We need to raise AU$10,000 to create The Chinese Whispers (2018). This funding will be used to pay our core team and necessary digital infrastructure, such as the website domain and hosting subscription.
WHY WE NEED YOUR SUPPORT
Since July 2017, I have submitted several funding proposals and pitched to Jakarta-based impact investors to raise funds towards The Chinese Whispers (2018). However, none of these efforts have been successful so far.
As a result, in order to meet the May 2018, 20-year anniversary deadline, our team have begun working on the illustrations and web development in an unpaid capacity. This is clearly not sustainable.
We are now turning to you to deliver The Chinese Whispers (2018) to people in Indonesia, Australia and globally!
A LITTLE MORE BACKGROUND INFO
Our core team are:
Rani Pramesti: Lead Artist and Producer. Rani Pramesti is a proud Chinese-Javanese-Indonesian-Australian woman.
As a performance maker, an intercultural producer and an advocate for the arts, Rani revels in the interface between social justice and the arts. Please see more information at ranip.com.au
Ria Soemardjo (pictured above) (Sound Editor, Composer, Musician, Vocalist): Born in Melbourne of Australian/Indonesian descent, Ria draws on her deep respect for the Javanese musical tradition in her song writing and collaborative projects. Please see more information at riavoice.com
Cindy (Illustrator): Jakarta-based illustrator who has worked on socially-conscious illustration projects such as '40 Green Tips' (Jakarta Post) and Butet Manurung's 'Jungle School'. Cindy is a lecturer in illustration at the Jakarta Institute of Arts (Institut Kesenian Jakarta) and is currently focusing on her freelance projects, including The Chinese Whispers 2018.
Riyan (Web Developer- Design): Riyan began his career as a web designer in 2006, focusing on user interface and design applications. His career has included being the Senior Web Designer and Creative Designer for major healthcare companies, universities, digital agencies, mass transportation organisations and corporations.
Martin (Web Developer- Back End): Martin graduated as a software engineer from Atma Jaya University in Yogyakarta, Indonesia in 2006. He cut his teeth in the corporate world before starting a digital agency called Pinme! Inc. in 2011. His experiences have included creating digital strategies for international clients including Toyota, Nissan, Chevrolet, Revlon and Oreo. He is now using his programming skills in the healthcare sector as well as handling software development projects in e-commerce, social media, martkeplace, etc. The Chinese Whispers 2018 project embodies his two passions: technology and the arts.
Potential Challenges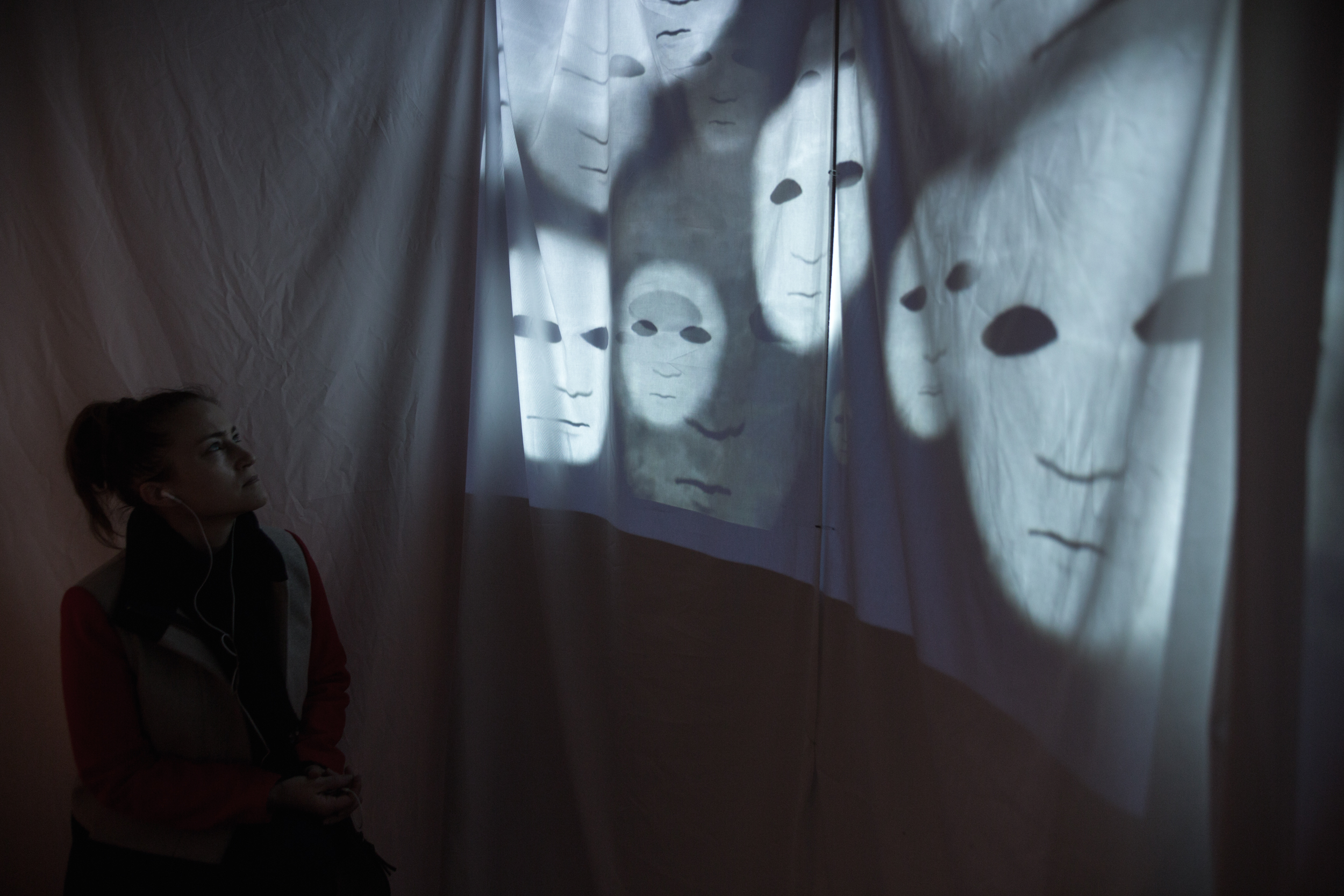 Image: Projection art from the original Chinese Whispers (2014).
The events of May 1998 continue to be politically sensitive and relevant in Indonesia. The Chinese Whispers (2018) deals with themes of politically motivated racial violence. Neither the perpetrators nor master-minders of this violence have ever been apprehended.
In 2017, nation-wide political campaigns have begun towards 2018 regional elections, followed by 2019 presidential elections. Recent political campaigns have deliberately divided people along racial and religious lines, once again!
One major challenge is ensuring the safety of our core team in making The Chinese Whispers (2018). To address this challenge, I have been consulting with human rights activists and organisations to strategise and execute a safety plan for our team.
With a community of supporters behind us, we can do this!
ACKNOWLEDGEMENTS
Original Chinese Whispers (2014) Trailer by Nadia Astari. All photographs by Daniela Rodriguez. All illustrations by Cindy.
Original Chinese Whispers (2014) Team were: Rani Pramesti (Lead Artist), Chi Vu (Dramaturg/Mentor), Ria Soemardjo (Composer, Musician and Vocalist), Shane Thompson (Set Designer and Builder), Kei Murakami (Lighting Designer), Christie Widiarto (Animation Artist), Nikki Lam (Publicist), Meika Talli (Stage Manager), Anas (Community Liaison) and Aris Huang (Community Liaison). Chinese Whispers (2014) was funded by Creative Victoria and University of Melbourne's Faculty of VCAMCM's Graduate Mentorship Scholarship. Chinese Whispers (2014) was supported by Footscray Community Arts Centre's Emerging Cultural Leaders program (2013) and the Lord Mayor's Charitable Fund. Our media partners included BUSET, OZIP, SBS Indonesia, ABC Australia Plus and Peril: Asian Australian Arts and Culture. Chinese Whispers (2014) was presented at Bluestone Church Art Space as part of the City of Maribyrnong's Festival City program, at the Melbourne Fringe Festival.