Hello and thank you for taking the time to read my pitch.


I am seeking your help to assist me in acquiring the tools I need, to take those first steps into my writing career. Your assistance is more of a startup. Your funds would provide me with the tools I require for all future Novels that I write.
Your contribution will define how my Novels will be edited, how they will be formatted, produced and publicised once they are completed and ready for publishing.
I don't want to just write stories. I want to write good stories.
I am passionate about my writing, about this story. I have watched Josephine Marlin bloom into so much more than she first appeared.
Thank you for taking the time to read this far.
My story is below.
The Alternatives (a complete draft of chapter 1 is available to read here) is the first book in a series of novels. It's target audience is for females between the ages of 15-25.
It is an urban fantasy adventure and a little Romance, with a 24 year old female protagonist, Josephine Marlin. Josephine, or Jo, is a young woman who should feel out of her depth, but she quickly learns that she is not alone on this crazy adventure. Her friends are just plain... Natural!
The story is about the the bonds of their friendship.
These young women embark upon a simple journey to get from one place to another. Except they find themselves riding the Pony Express just trying to make it through the night. The Alternatives takes the audience on a ride from the known world, to the unknown.

They are drawn in and out of supernatural dangers, maintaining humorous and sometimes, outrageous fantasies. The overarching mission is to get one of their friends to a hospital, but the trip is fraught with danger.
Chapter one can read in full at The Alternatives website.
I like to make people laugh. The Internet allows me to entertain you without all that bothersome stage fright. I love to draw the reader, watcher, interactor, into the adventures with the me... and the girls... I have found myself drawn in to their adventures too.
With your help, a dream can become a reality.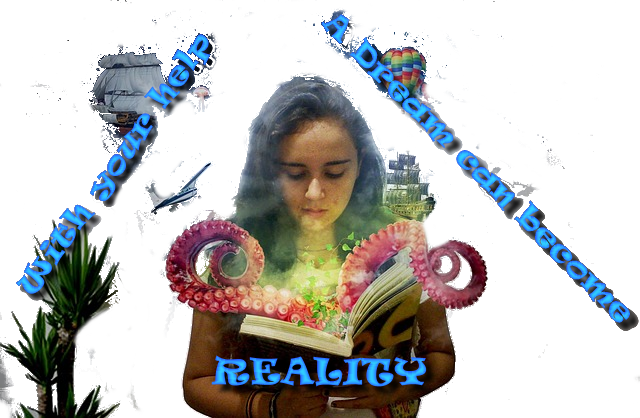 I don't have a large family or friend base for financial support.
I can tell you that I write more than 5000 words every day and when I am studying, I still write more than 5000 words a day, but those words are trialling new artistic endeavours.
If you would like to see some of my work, please follow the links below.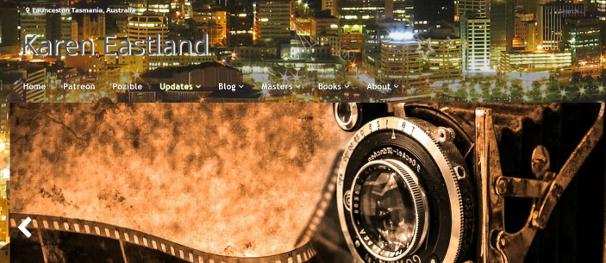 Jerrymanders is a complete avant-garde interactive, digital experience that culminated in a 22 minute movie put together with voice, video, audio, music and imagery on the 7th of October 2017. A digital website that I still maintain and have entered in the 2nd Interactive Story Track at the Madeira Film Festival 2018 competition.
I also keep my followers up to date almost daily through my FaceBook Account and I have begun to put together a mailing list, and a Beta reader mailing list, in preparation forJosephone Marlin & The Alternatives release, hopefully just in time for Christmas.
Budget Overview
Costs in AUD
Costs are listed below, with 'Incidentals' being for those unforseen costs.
ISBN cost would be around $250.00 for 10, as opposed to 130.00 for 1 (The Fields of Elysium is a 10 book series with The Alternatives being the first).
Cover creation costs between $200 and $250
Vellum is a Mac writing program that auto formats the book as I write. It is free until its is time to format my book for publishing, then it cost around $300. I am almost at that point now.
An editor and a production editor assists with the editing and the final preparedness for the publishing of my book.
Incidentals cover Pozibles fee and those surprise costs that you never seen coming until it's too late.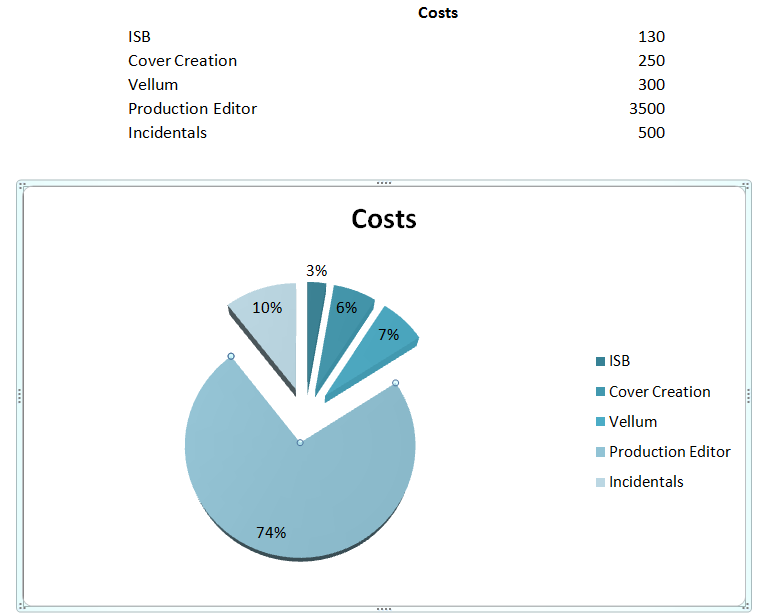 Potential Challenges
I don't foresee any adverse challenges ahead. The manuscript is complete. I am self editing, then someone else will read it and edit, the I will edit again just in time for Christmas.
This is my first full novel. It has been a new and exciting adventure and I know that that excitement is revealed in the story itself.
I have six months until my next Masters unit. I just completed a second intensive draft of the novel. As the book is intended to reach a specific group, females between 15 and 25, in the urban Fantasy, romance genre.
Josephine Marlin & The Alternatives is worth investing in.