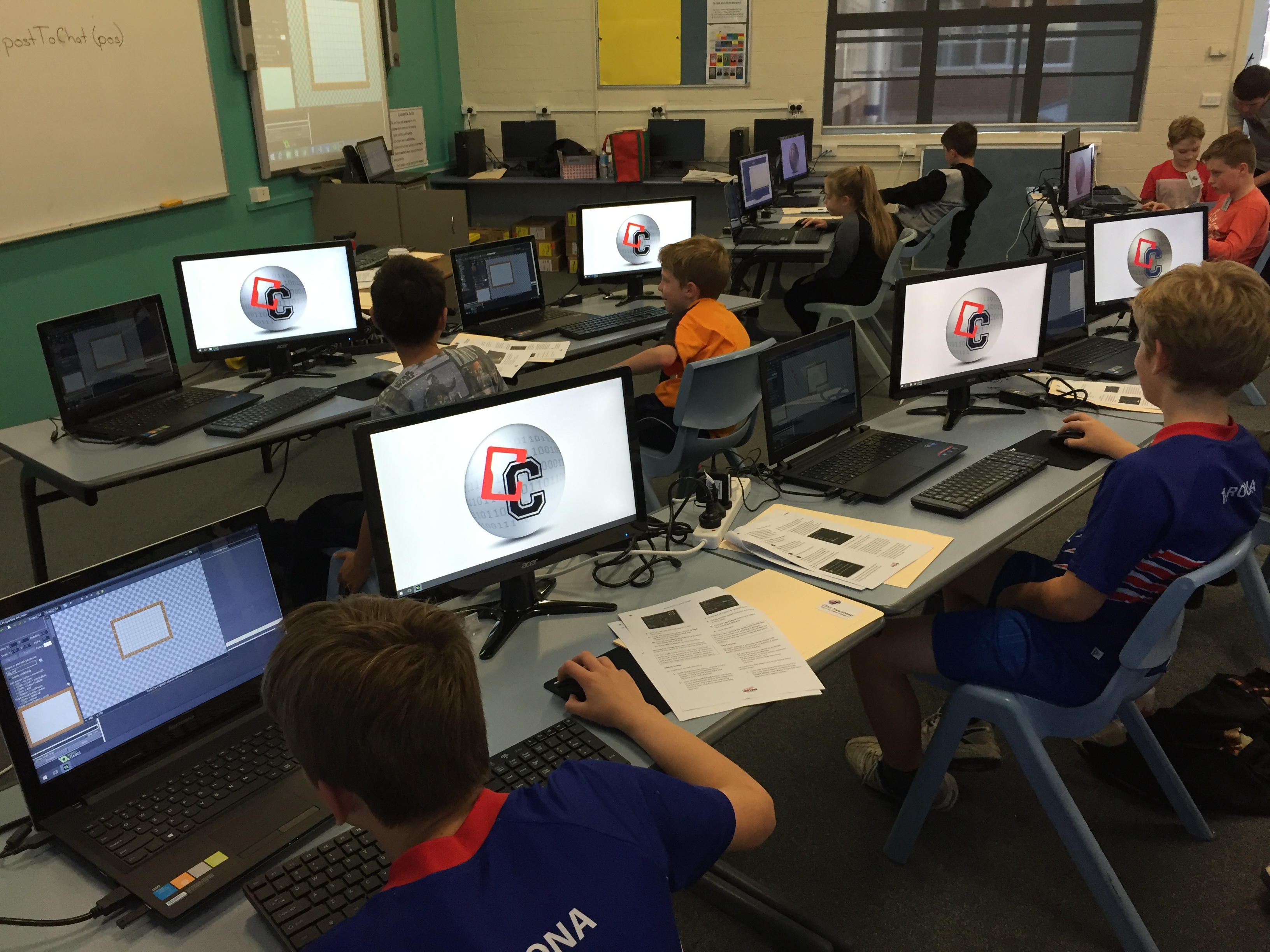 Coder College is a Tasmanian based computer coding school dedicated to educating children on the essential skills needed in our ever growing digital world.
The future jobs and society are going to involve technology used in ways that we have never seen before. Jobs will be recreated to adapt to this new world and it will be our children who are the generation to lead this change and fill these jobs.
Our mission is to give children the confidence and skills essential for their future by providing fun and exciting courses in coding. All learning outcomes are based around enjoyable, meaningful tasks that inspire kids to learn.
All our tutors are trained Computing teachers (with many years of experience) who understand how children learn. This allows our courses to be adapted, modified and individualised to maximise the learning experience of all those involved.
By ensuring our classes are small we are able to track the learning of each individual and offer support & guidance that helps them progress at their own speed.
Our teachers work with technology experts to design relevant courses that build on the skills of how we learn in a fun and creative format. Our courses also support the development of creativity, problem solving and persistence.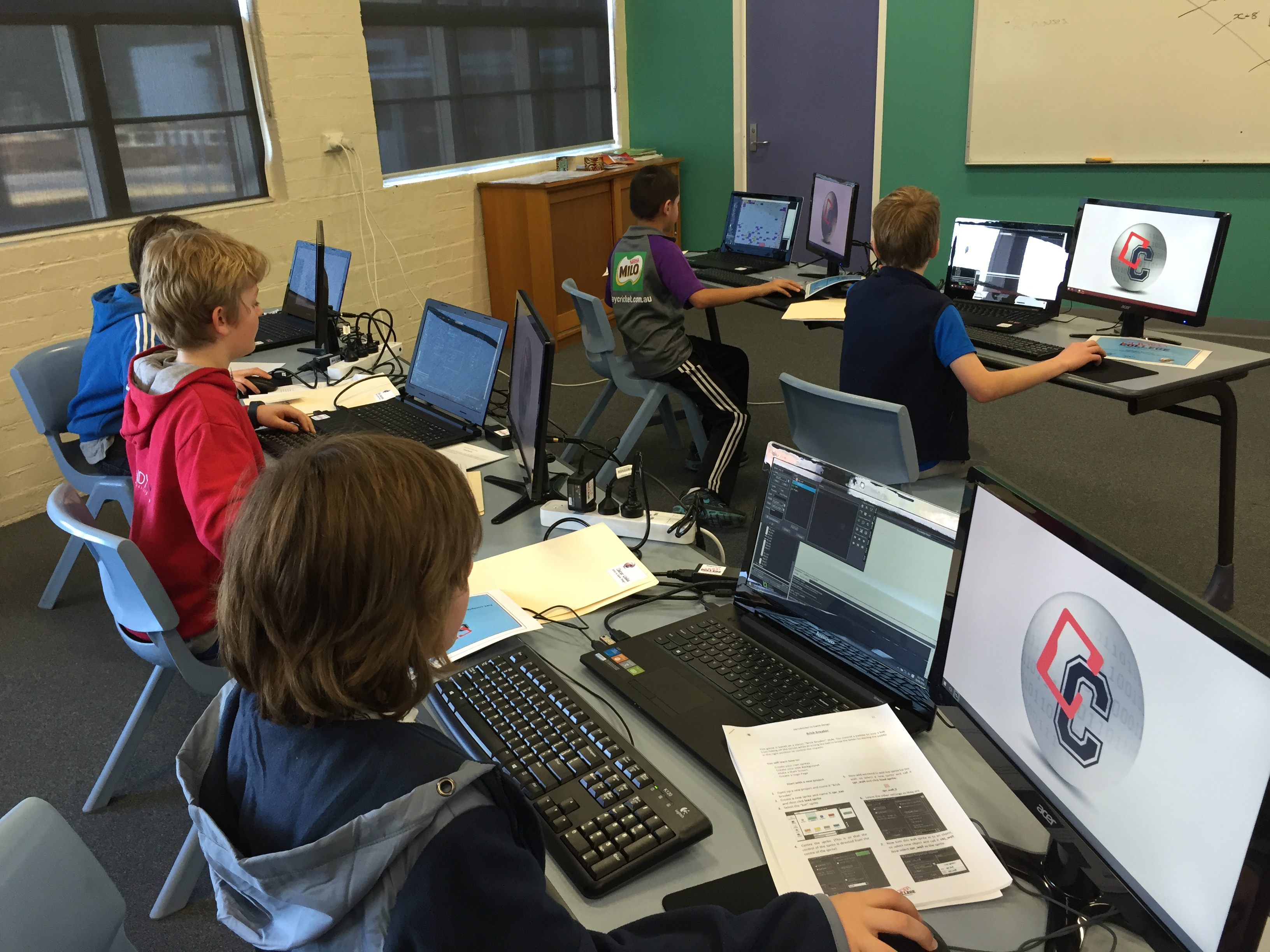 We are consistently increasing our selection of courses to meet the needs of an ever changing and developing world.
Some of our current courses include:
Introduction to Coding
Hacking Minecraft (with Python)
Game Design
Introduction to 3D Printing
Introduction to Python
Minecraft Mod (with JavaScript)
Some of our future courses which are currently being designed include:
Web design with WordPress
Introduction to Web design (with HTML5)
App Design
Introduction to VR
Our goal is to be at the forefront of change to ensure we are teaching others the most relevant and up to date skills needed for their futures.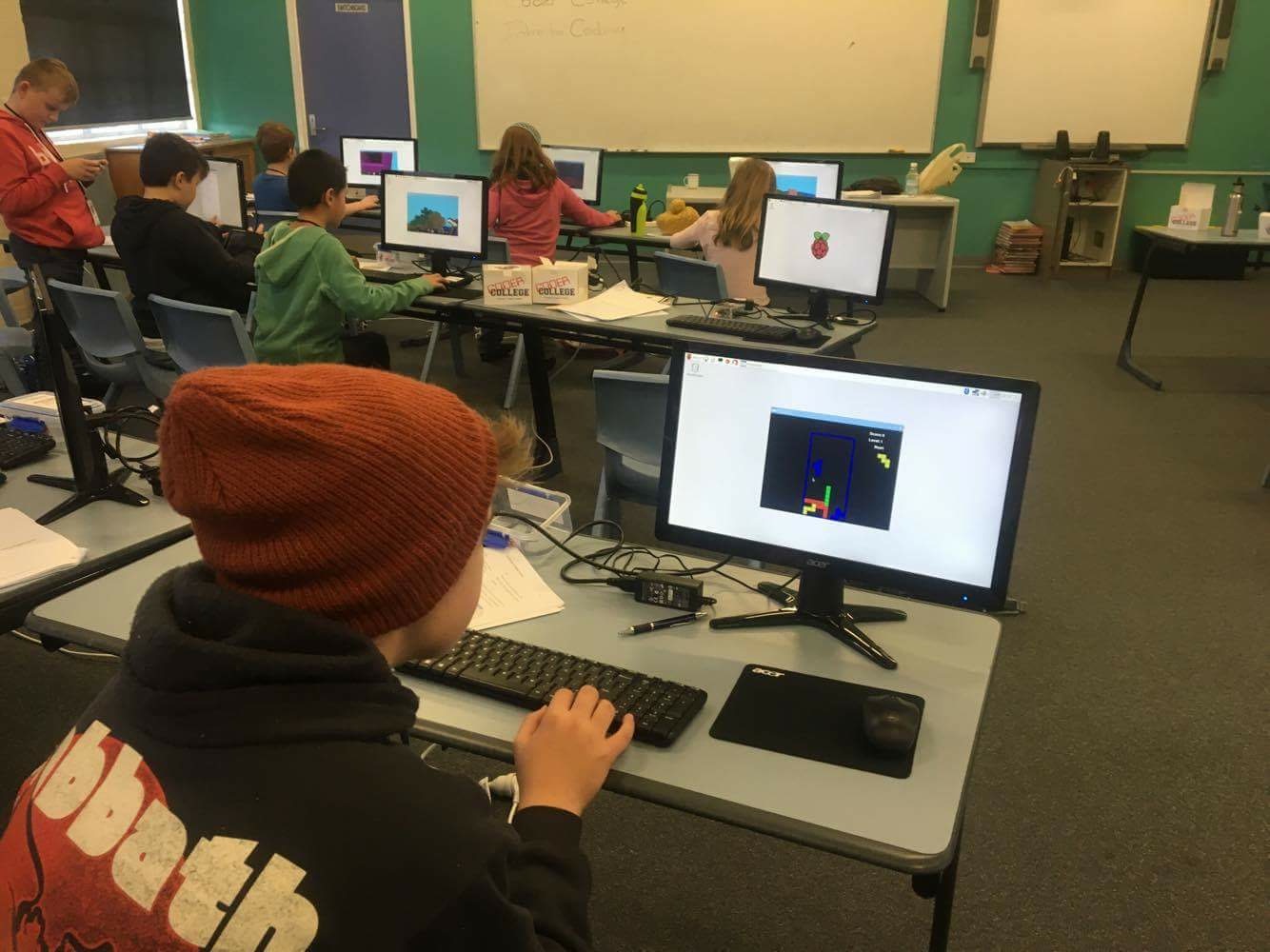 Coder College was established to offer Tasmanian children the opportunity to learn how to code. We all hear in the media the importance of coding and technological advancements in our world and we wanted to create a space where motivated individuals could go to learn how to code, to create computer games, to create 3 dimensional structures, etc. It is important that when there is an interest in a skill like coding (even at a young age) that it is fostered and allowed to develop. If it isn't fostered at that time, motivation can be lost.
Since established in late 2015, staff at Coder College have been working hard to develop fun and exciting courses which promote the learning of these skills. Currently we have been running courses in various locations around Hobart on Saturdays and during the School holidays. In this time Coder College has grown to 300 enrolments in the first 12 months with 15+ courses/levels now on offer. With this increase in popularity of our courses the time has come for us to set up a space in which we can go into our second phase of development.
---


We need you
We have the courses, we have the trained staff, we have the enrolments and we now need your help in creating the space where we can continue to grow.
With the establishment of permanent rooms, we will be able to dramatically increase the number and selection of courses on offer. We will have more variety of course times and be able to host special events associated with the latest technology. And more importantly we will be able to teach more children these much needed skills for their future.
We are devoted to upskilling the next generation to become not just users of technology but become creators of technology.
By supporting our project, your donations will be helping us educate more children in an essential skill for their future and in creating more tech savvy geniuses for Tasmania. Let's work together to give Tasmanian children the leading edge in their futures.
"Those who code will have the power to shape the world the rest of us live in"
How The Funds Will Be Used
Since we first started we have created an impressive number of courses that we now offer and we have had over 300 enrolments in the first 12 months.
We are now in need of setting up a permanent space to allow us to increase our courses and placements we have available.
We have the location and we now need your help to get this space up and running. We have the equipment but we need help in setting up our spaces for learning and coding.
How the funds will be used: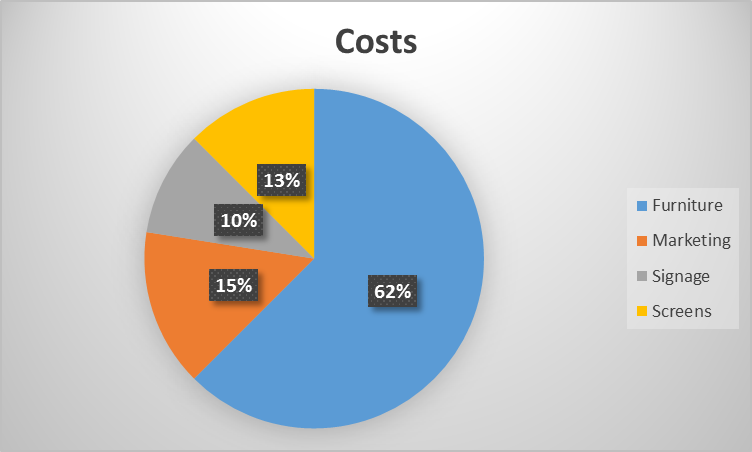 $5000 = furniture - desks and chairs
$1200 = promoting and marketing
$800 = signage
$1000 = screens
We have the space and the courses, we just need your help in turning the space in to a place where magic can happen.
---


What do you get?
We have many rewards on offer depending on how much you would like to support.
$15+ = Certificate of Thanks: Certificate of recognition of your support to Coder College
$30+ = Coder College Designer Pen & Certificate of Thanks
$60+ = Coder College Cap, Designer Pen & Certificate of Thanks
$100+ = Coder College Supporter: Have your name added to our Coder College Supporters page on our website and also receive a Facebook thanks.
$400+= 2 Coder College courses: Receive 2 courses over a 12 month (a savings of $80)
$600+ = 4 Coder College courses: Receive 4 courses over a 12 month (a savings of $360)
$1000+ = 8 Coder College courses: Receive 8 courses over a 12 month (a savings of $920)
$2000+ = 16 Coder College courses: Receive 16 courses over a 24 month (a savings of $1840!!) and a free Raspberry Pi kit
$5000+ = Business Supporter: Be advertised on all Coder College correspondence (for 2 years) as a Supporter of the Coder College program
---


What if we exceed our target?
This would be amazing and allow us to expand even further. We will be able to purchase more of the latest technology and design courses to teach these skills. It would also allow us to move towards our next phase - offering courses to adults and businesses.
We have the vision and the drive - we just need the supporters to make this happen.
The Challenges
We have been working hard over the last 12 months to create amazing courses and educate the children of these essential skills.
So far we have been able to support our growth ourselves yet with the interest we are starting to generate and the numbers of enrolments we are starting to see, we need to expand our setup to include permanent rooms. This will allow us to continue to offer small group courses and individulaising the learning of the participants while meeting the demands of the interested numbers.
We have found the space to establish such a place, but we need your help in setting it up to be ready for our courses to run.