"...How dare you disrespect your king? How could you denegrade the throne? And ...why... why would you break my heart?"
Infidelity has shattered the king's pride; broken, distraught and enraged as a mad dragon, the king seeks out to scorch the world with revenge and wrath.
"No woman shall live long enough to betray my trust ever again. They shall one by one share my bed at dusk but I will be off with their head come the morning light" .
In such misery where no one stands a chance, there comes a warrior, fragile as a bird, soft as the rose petals and she opens her wings and changes the fate of others whose lives are on the line.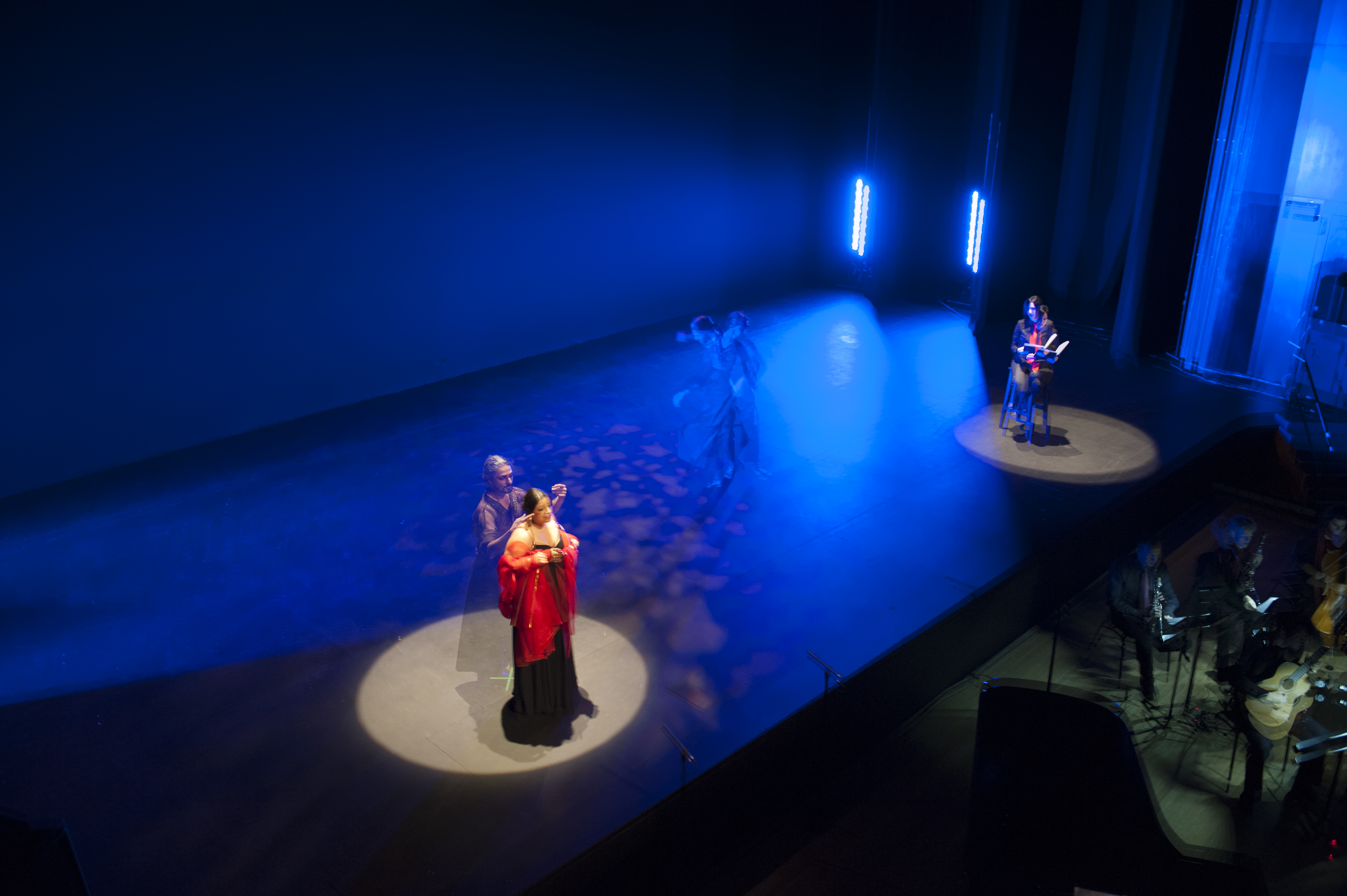 And thus begins Scheherazade with her weapon being nothing but compassion, beauty and charm. Through this unique, multi-cultural, Australian-made opera, we will have a chance to glance into the court chambers as Scheherazade sets her mind to have the wounded king in her tender hands and to heal him through the sublime art of storytelling. This intoxicating work will leave us drunken with the wit and passion recounted in the story told by Scheherazade, and will have us appreciate how art has forever been the kindest remedy and refuge for mankind.
Shirin Majd, Classical Singer/ Song writer and Manager of Sweet Sound Ensemble, began studying classical singing and joined the choir of Tehran Symphony orchestra at age 17.
Shirin went on to study in Armenia with Hasmik Hasagorchian and later attended summer courses at the prestigious Universitat Mozarteum Salzburg. In 2010, she studied opera and music at the Johann-Joseph Fux Konservatorium and at the University of Music and Performing Arts in Graz, Austria; where in 2011 she performed excerpts from Verdi and Puccini operas. Since moving to Australia, she has continued her education in classical singing with Margaret Schindler and Lisa Gasteen, graduating with a Master of Music Performance.
She was awarded best classical singer in BEMAC planet performances in 2012 where she won a scholarship to study music business and in 2013, had a successful performance at APSA 2013 in collaboration with world famous artists. She has also enjoyed performances with the Queensland Choir and the Brisbane Mahler Chorus and performed as a soloist with different ensembles (Sweet Sound) in Brisbane and around Australia. She currently performs as a vocalist in Sweet Sound and is working towards a Masters in Vocal Pedagogy through the Queensland Conservatorium, Griffith University.
Shirin has over recent years published her second CD and had her Australian, the US and the UK tour in 2015-16 and 17 which Called REBIRTH.
Paul Kopetz was born in Warsaw, Poland, where he received his early music education at Państwowa Ogólnokształcaca Szkoła Muzyczna I St. Im. Emila Młynarskiego. After moving to Australia with his family, he graduated from the University of Melbourne, The Victorian College of the Arts, the Rotterdam Conservatorium, and Monash University. Over the years he has worked as a free-lance bass clarinettist, composer/arranger, conductor and educator. His compositions and arrangements have been performed in the USA, Hong Kong, Japan, Holland, Italy, Netherlands, China, Singapore, Ukraine and Poland. One reviewer has described Paul's music as an eclectic and emotive mix of poly-stylistic story-telling where Contemporary Classical music forms and Pop Music idioms complement each other through the good old tradition of fine Classical craftsmanship.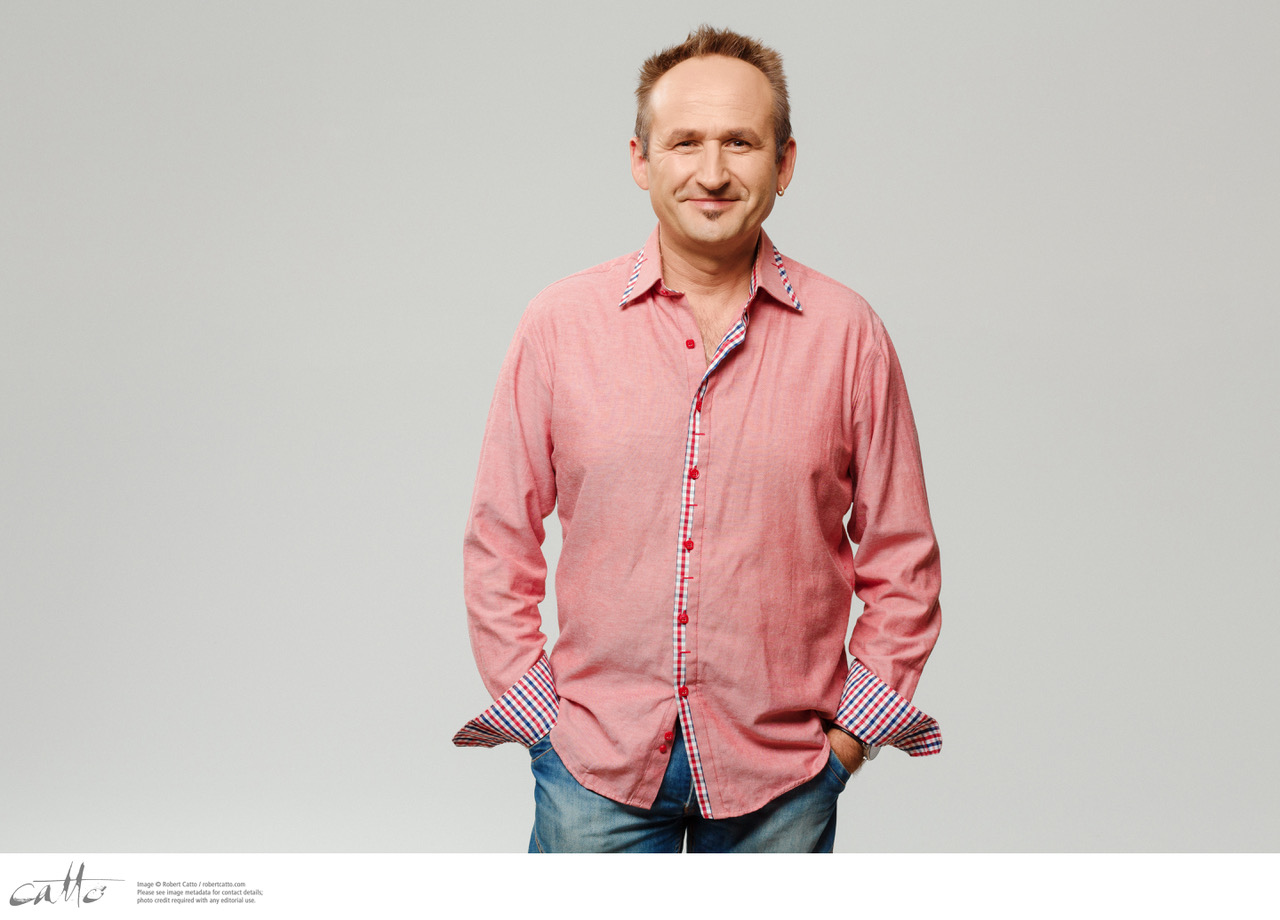 As an instrumentalist Paul has performed with Melbourne Symphony Orchestra, Queensland Symphony Orchestra, Tasmanian Symphony Orchestra, and Camerata of St John. He has performed extensively in music theatre, in Australia and Holland, and as a chamber/session musician. He has made contributions as a guest artist to a number of CD recordings of film, symphonic and chamber music.
Since focusing on composition in 2009, Paul's music has been awarded numerous prizes in composition competitions around the world. His works have been performed at festivals and in concert series by acclaimed Australian and international artists. His creative output includes music for chamber ensembles of various sizes and instrumentation, strings, choirs, wind orchestra, solo instruments, and voice.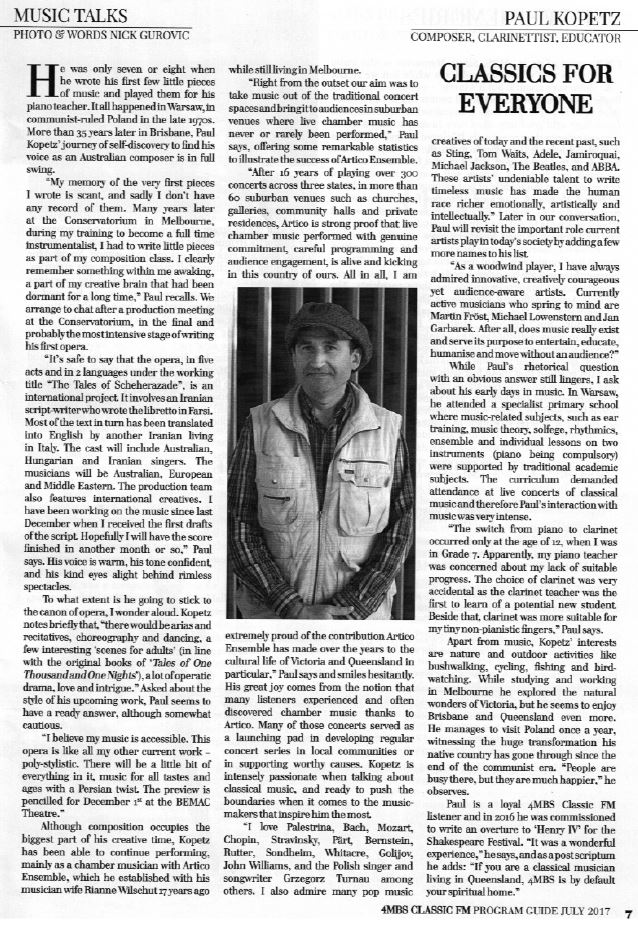 How The Funds Will Be Used
We started this project in August 2016 and have already finished the preproduction of 'Tales of Scheherazade', which means we already have the music and Persian(Farsi)/ English script of this chamber opera. For the next level of this project, which is the first concert performance on December 1, 2017, we will require your help and support to develop this project to the next level.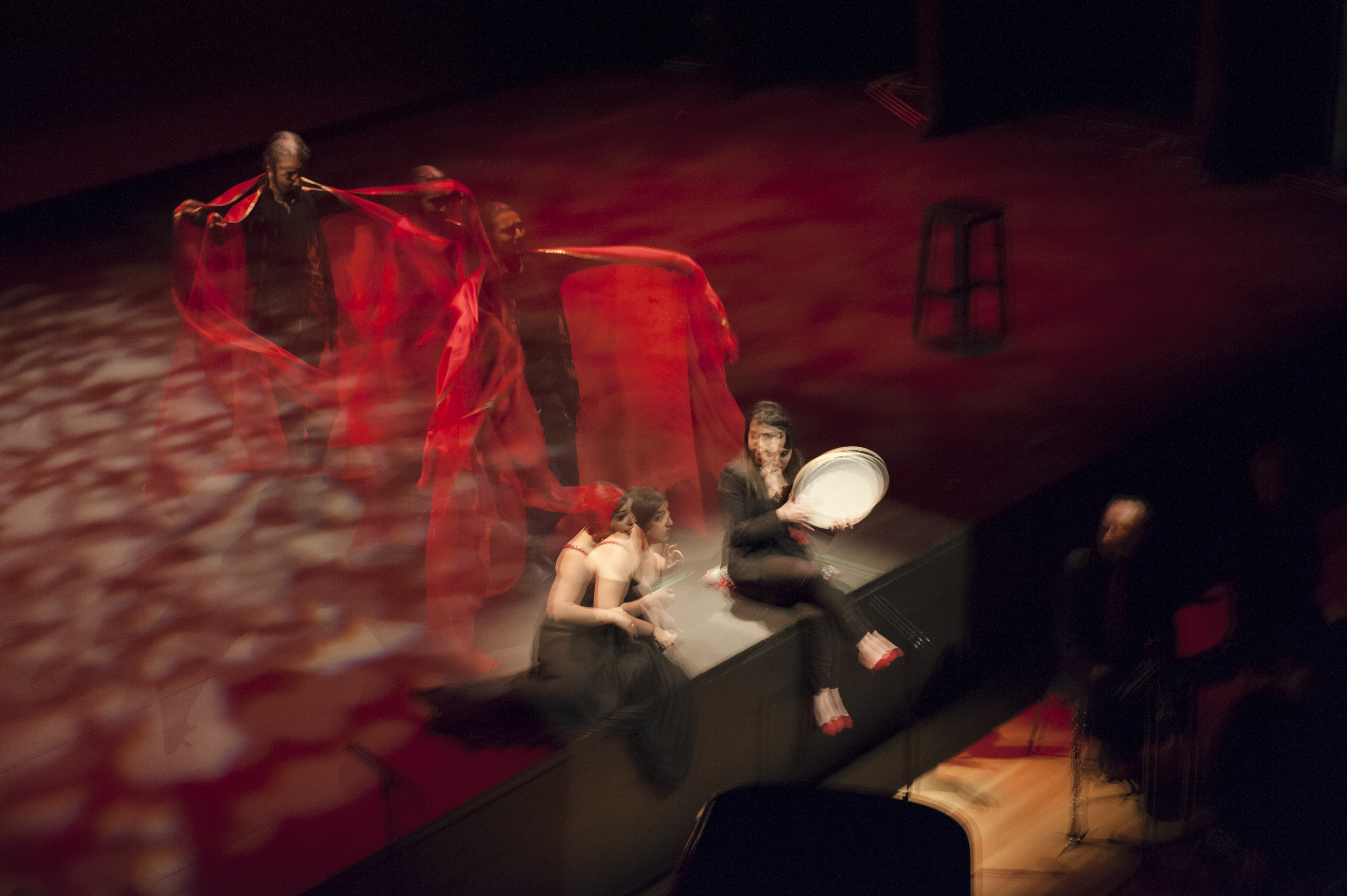 The Challenges
To bring together artists and creatives of the highest calibre possible
To create the highest quality theatre production from scratch on a shoe string budget
To engage audiences of all artistic tastes, cultural backgrounds and demographics
To bridge the cultural gap between East and West
To produce the first ever bilingual opera
To reveal mysteries of Eastern cultures
To create an eclectic work of music theatre with a broad appeal to public and artists