Stories In The Dark started as the brainchild of Adelaidian theatre-makers Tim Overton and Elizabeth Hay when they became intrigued by the idea of theatre in the dark. A few experiments down and a year later another theatre-maker, Rebecca Mayo, joined the fray and Stories In The Dark was born. Along with one of Adelaide's best-loved performers, Nathan O'Keefe, and award-winning composer and cellist, Rachel Bruerville, they have created a beautiful and experimental piece of theatre to premiere at the Adelaide Fringe.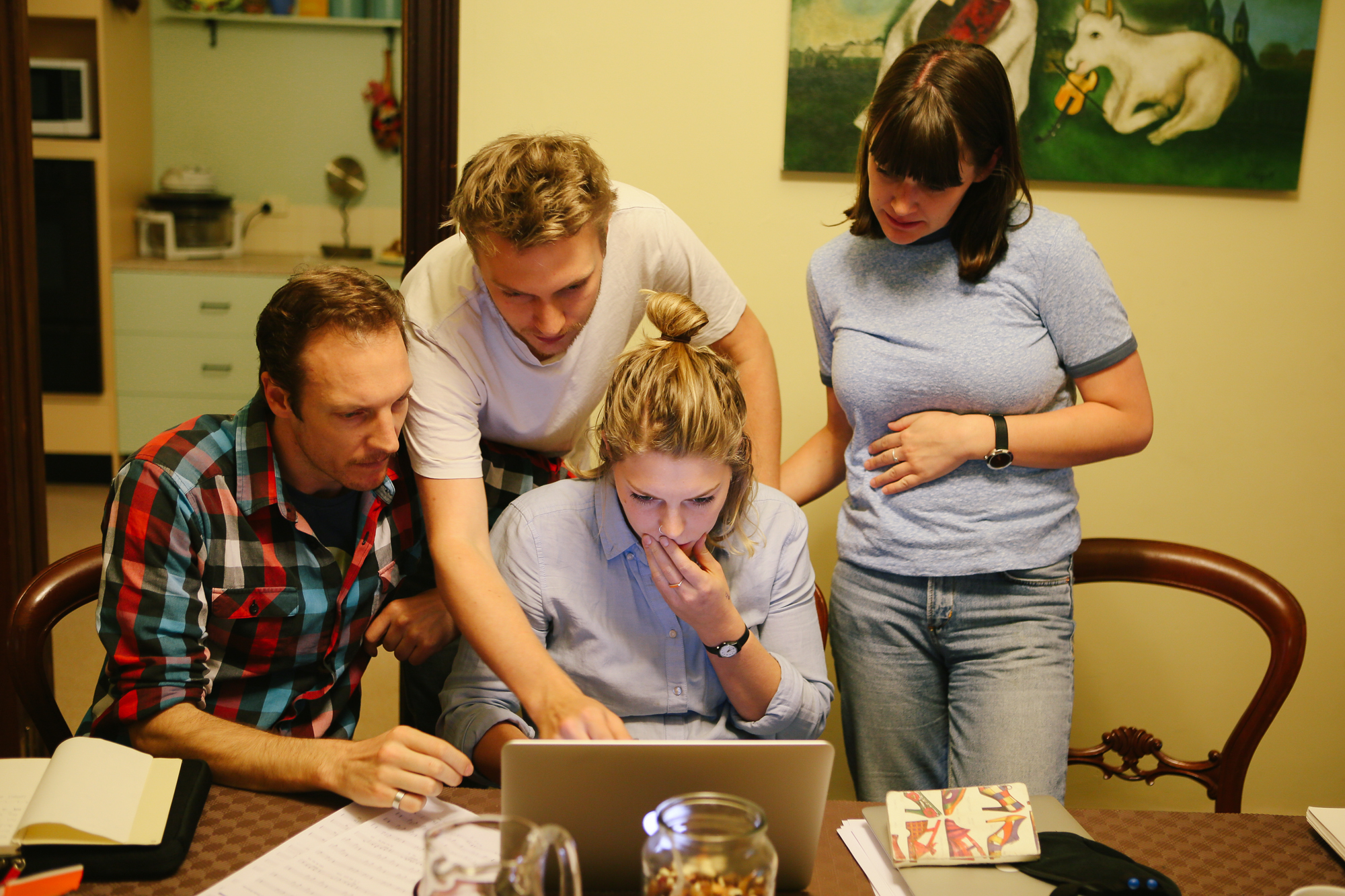 Synopsis
Stories In The Dark is exactly that - a gentle and joyous, musical and magical journey into the world of storytelling in the dark. We will explore the sensory experience of having our dominant sense taken away and engage in storytelling using only our aural sense and imagination.
Part radio play and part tales before bed, this relaxed and intimate experience is the perfect antidote to the chaos of everyday life.
Darkness Beckons.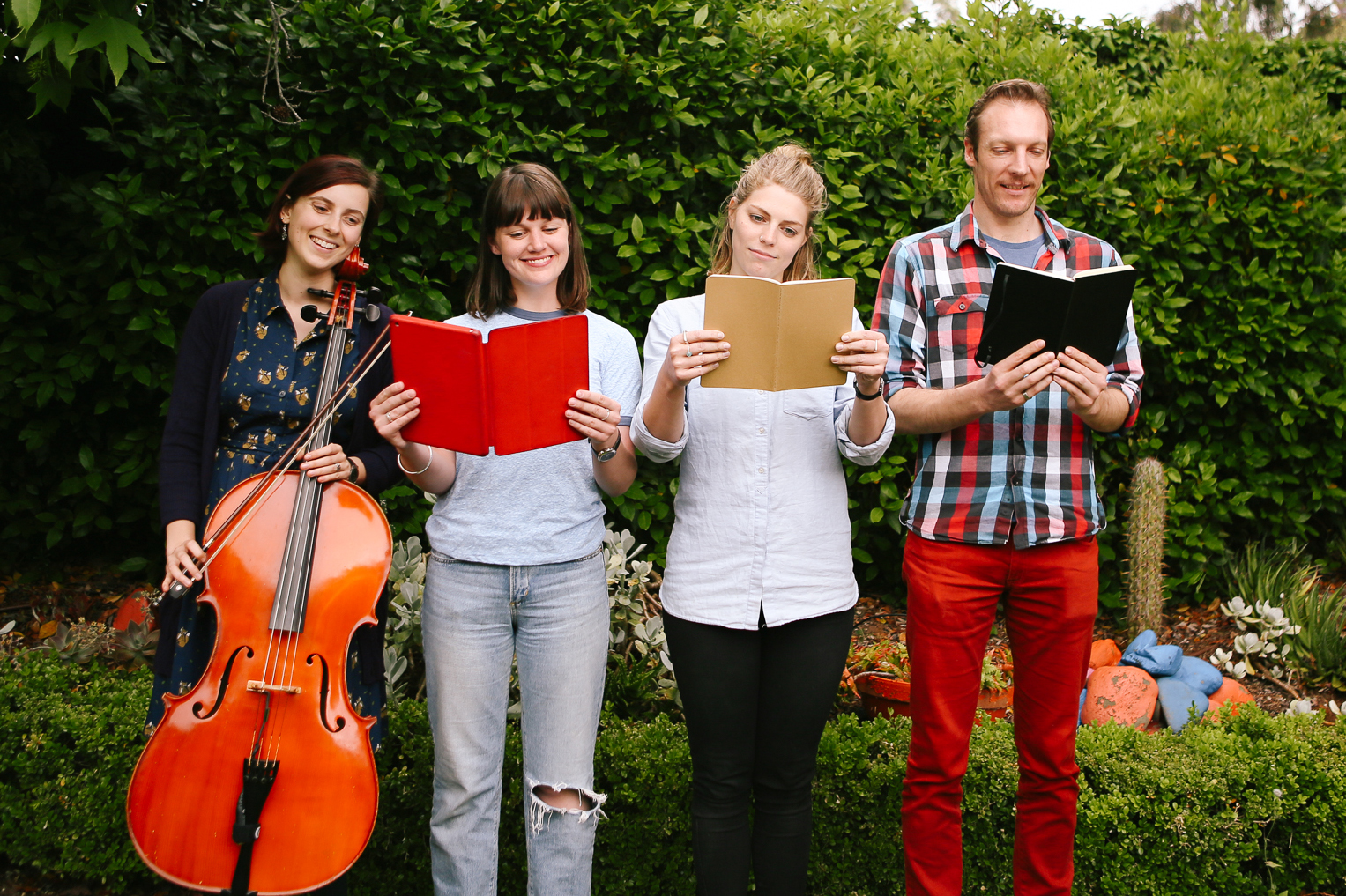 The Team
Director: Tim Overton
Performers: Elizabeth Hay, Rebecca Mayo, Nathan O'Keefe
Composer and Musician: Rachel Bruerville
Outside-Eye and Collaborator: James Smith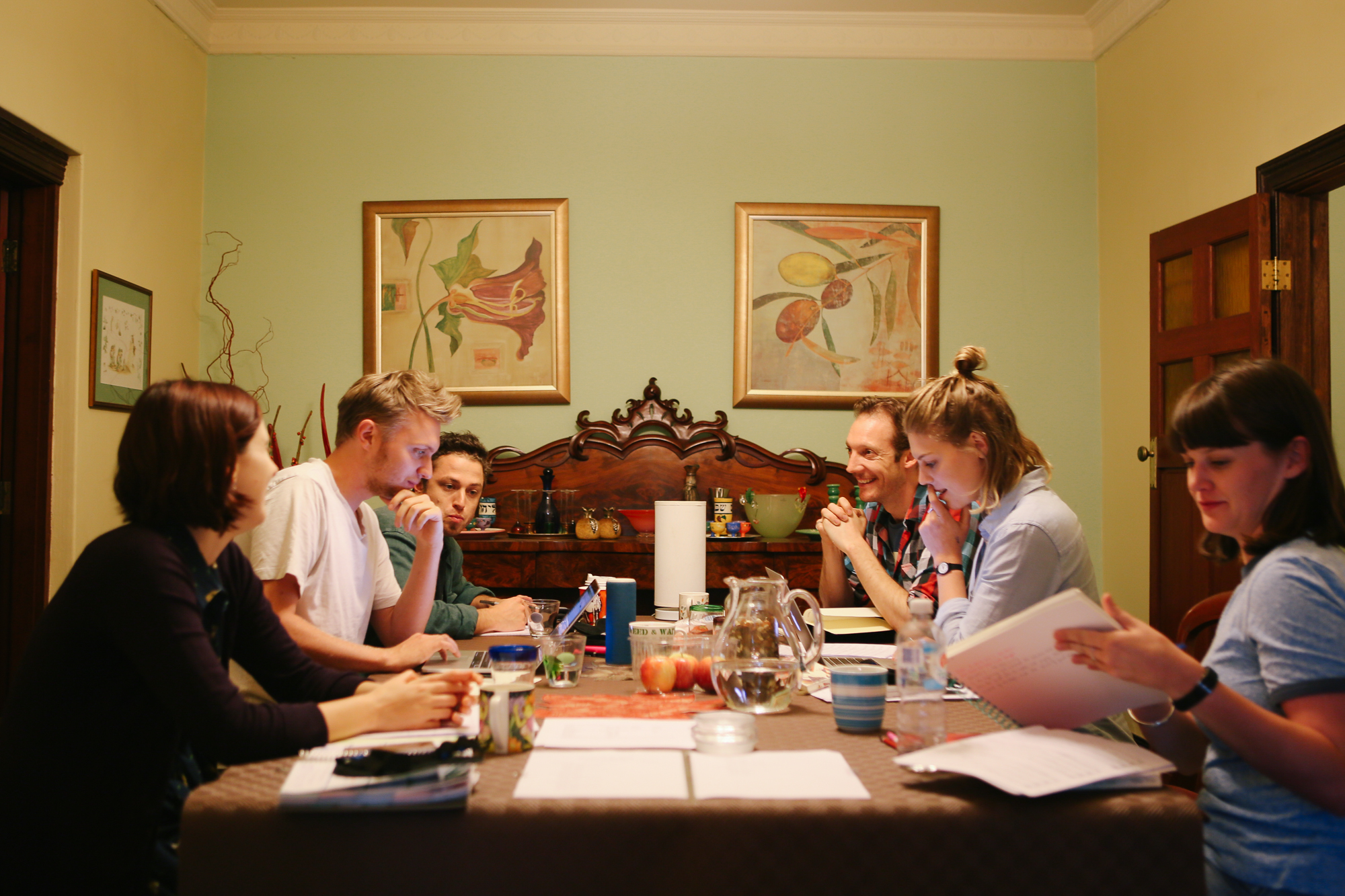 **Photos by Lana Adams
How The Funds Will Be Used
We have been lucky enough to recieve financial support from the Adelaide Fringe Artist Fund to create Stories In The Dark. This has gone a long way towards ensuring our theatre piece could become a reality however we're not quite there yet.
The major costs of mounting our exciting production are:
Fringe registration
Venue hire
Artist fees
Marketing
Materials
Every bit we get helps to make Stories In The Dark the best show it can be for our lovely audiences to enjoy!
The Challenges
Making art is always a challenge but thankfully it's one we artists relish in. Within the current funding climate for the arts as well as the disheartening political news from around the world we feel that this challenge is one we have to be ever braver to undertake.
Your support will help take some of the practical and financial pressures off us so we can focus our energies into making a great piece of theatre!