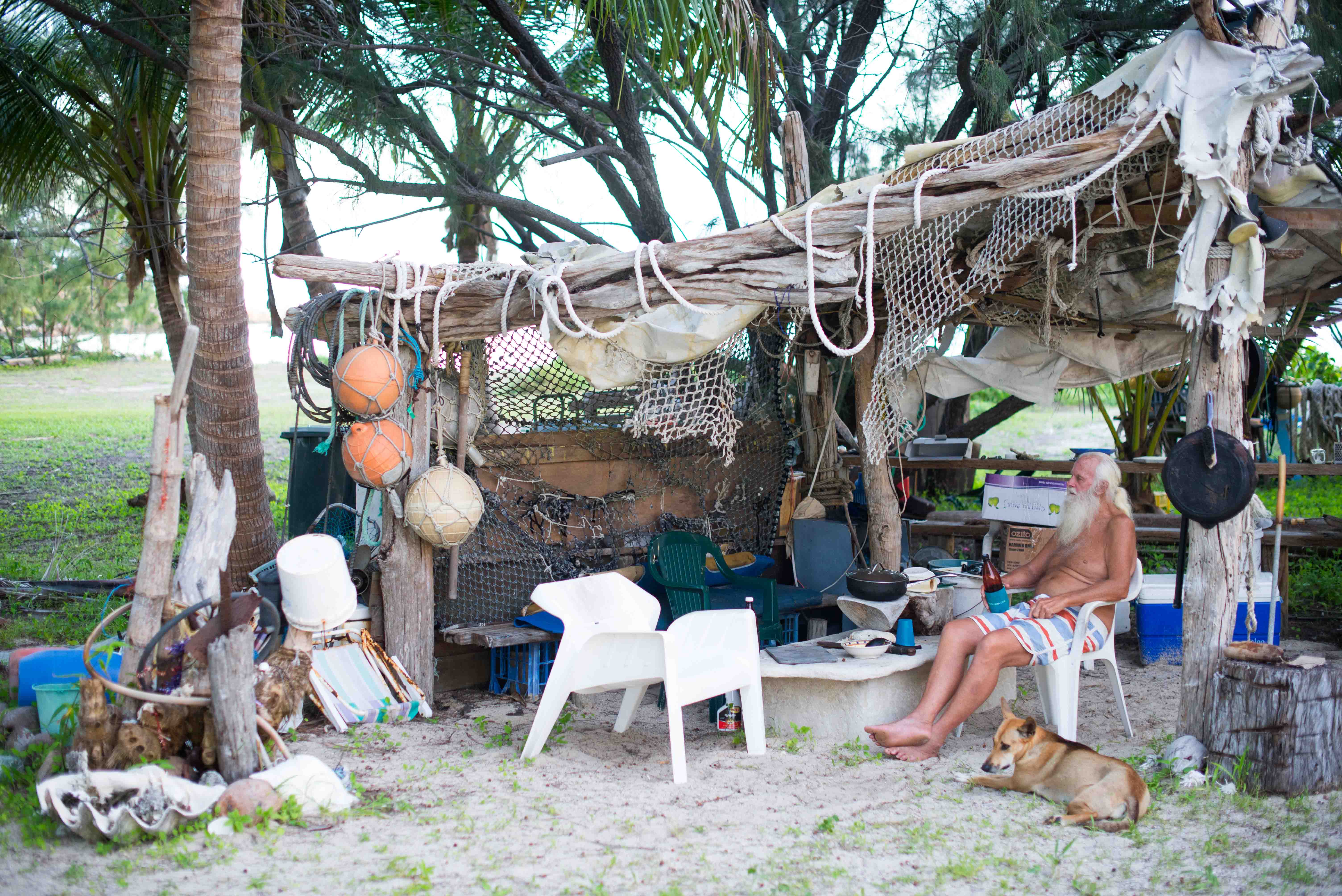 Taking place on a tropical island, this 20minute documentary film will explore society and the search for a balance between money and happiness. Restoration Island is located 18 hours drive above Cairns and is situated on the Great Barrier Reef. The only inhabitant is 75 year old, ex-corporate businessman, David Glasheen. He has lived alone and isolated on the island for 21 years.
Aubrey Comben is a filmmaker from Melbourne, Australia. Currently in his final year of Masters of Film and Television (Documentary) at VCA, this project will stand as his graduating film.
Because of the remote location of the story, the film requires financial support to get the 3 crew members to Restoration Island. To get to the island from Melbourne requires a flight to Cairns and then another flight to the nearest airport in Lockhart River. The money gathered from this campaign will go towards flights from Melbourne to Cairns and also for the crews accomodation and food during the production period.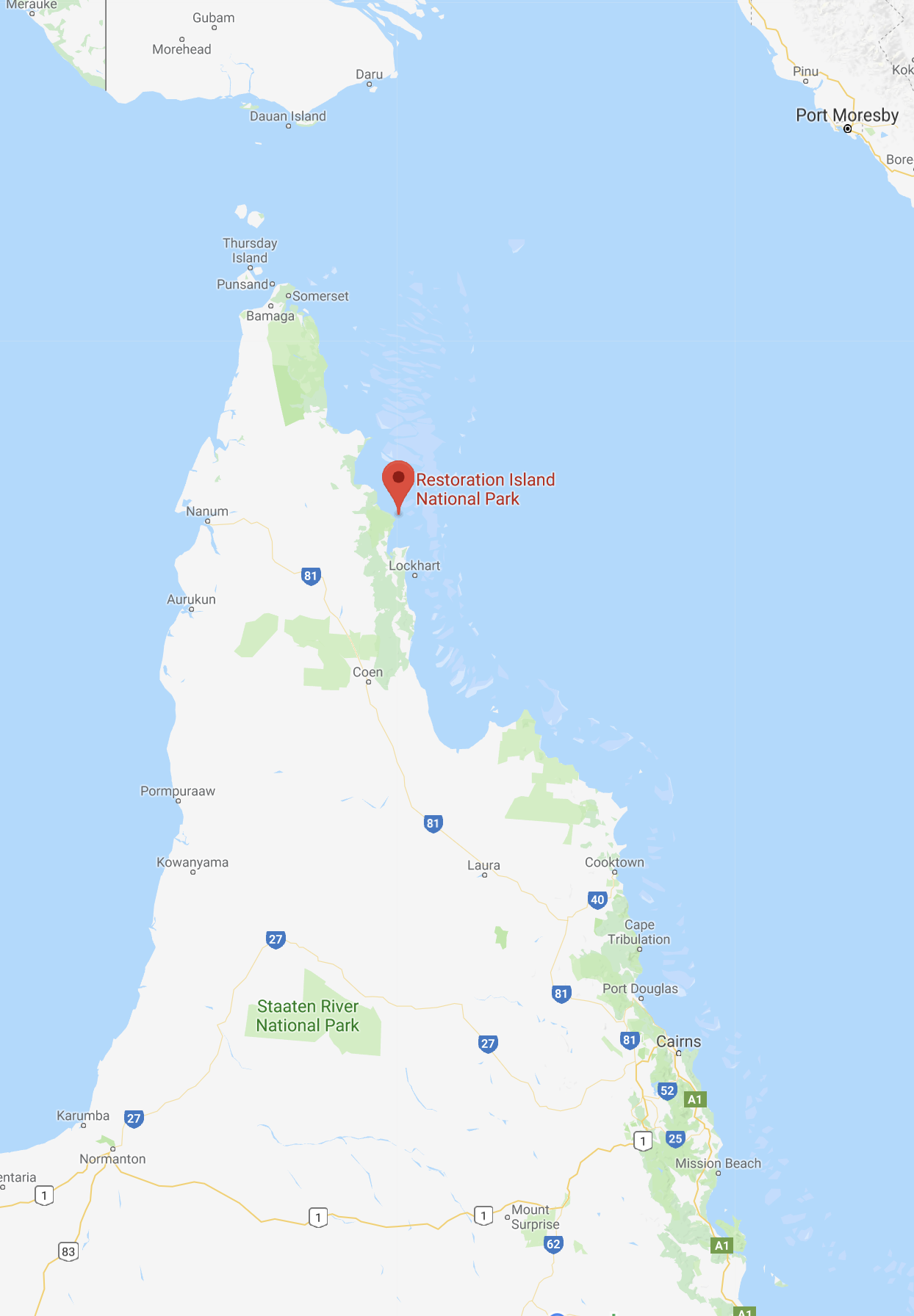 SYNOPSIS
"After losing everything in the 1987 stock market crash, ex-corporate businessman David Glasheen rediscovers himself while living alone and isolated on Restoration Island in tropical Far North Queensland"
Using the island as an escape from the stresses of society, David, now 75 years old, reflects on what it was that led him towards this alternative way of living. With his existence on the island in question, Dave searches for a way him and his island can contribute to the world.
Restoration Island is an intimate portrait of David Glasheen, who has a sharp insight into society's culture of greed and one's goal for complete happiness. Having come from a life of wealth and prosperity, to making a choice to leave that behind, Dave has spent his years discovering what it is that truly makes him happy. Using a voice over taken from interview, Restoration Island will observe Dave as he lives his life on the island and speak to the pleasures and struggles of life living isolated from the norms of society.
Production will take place at the beginning of August, with the film due for completion in October.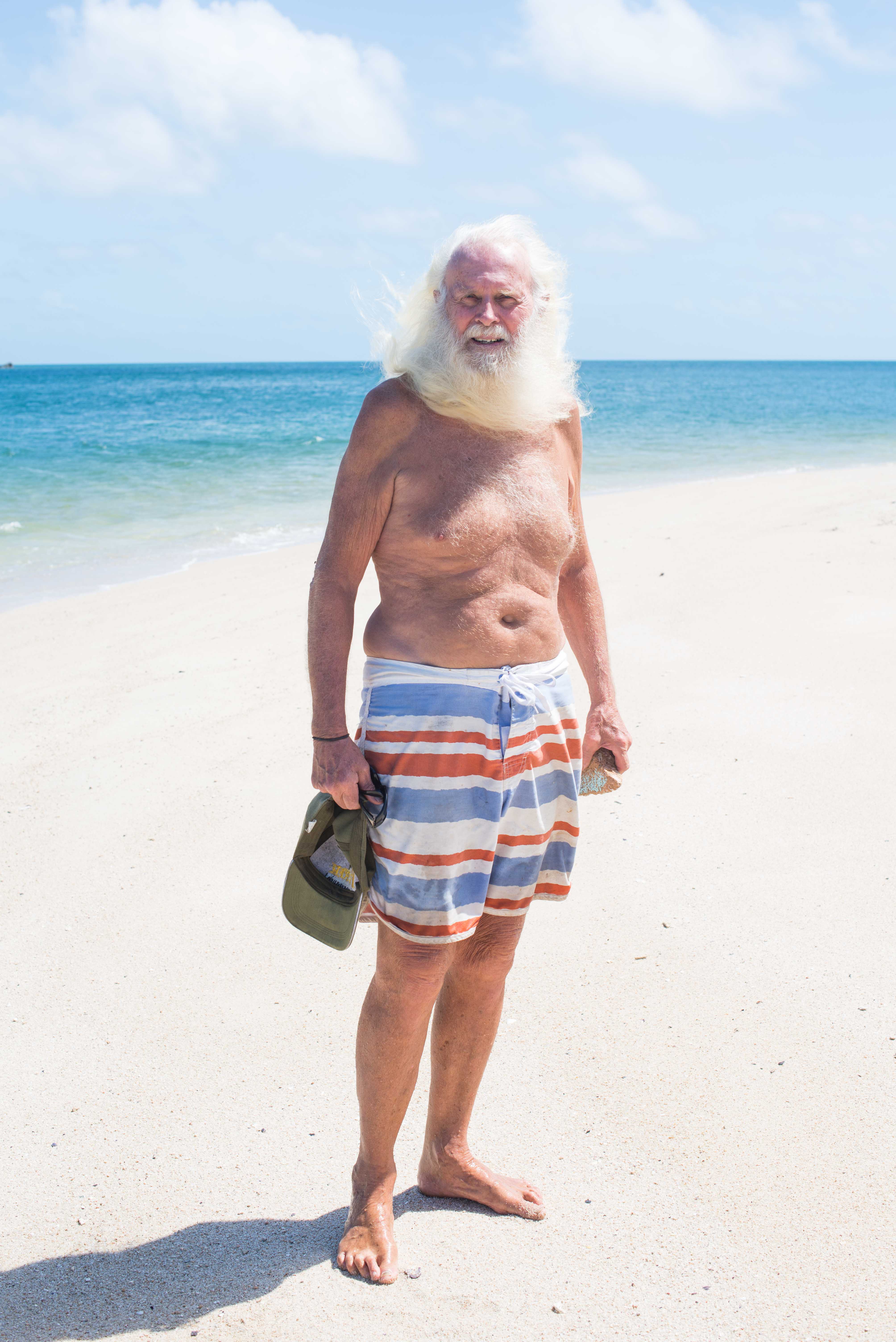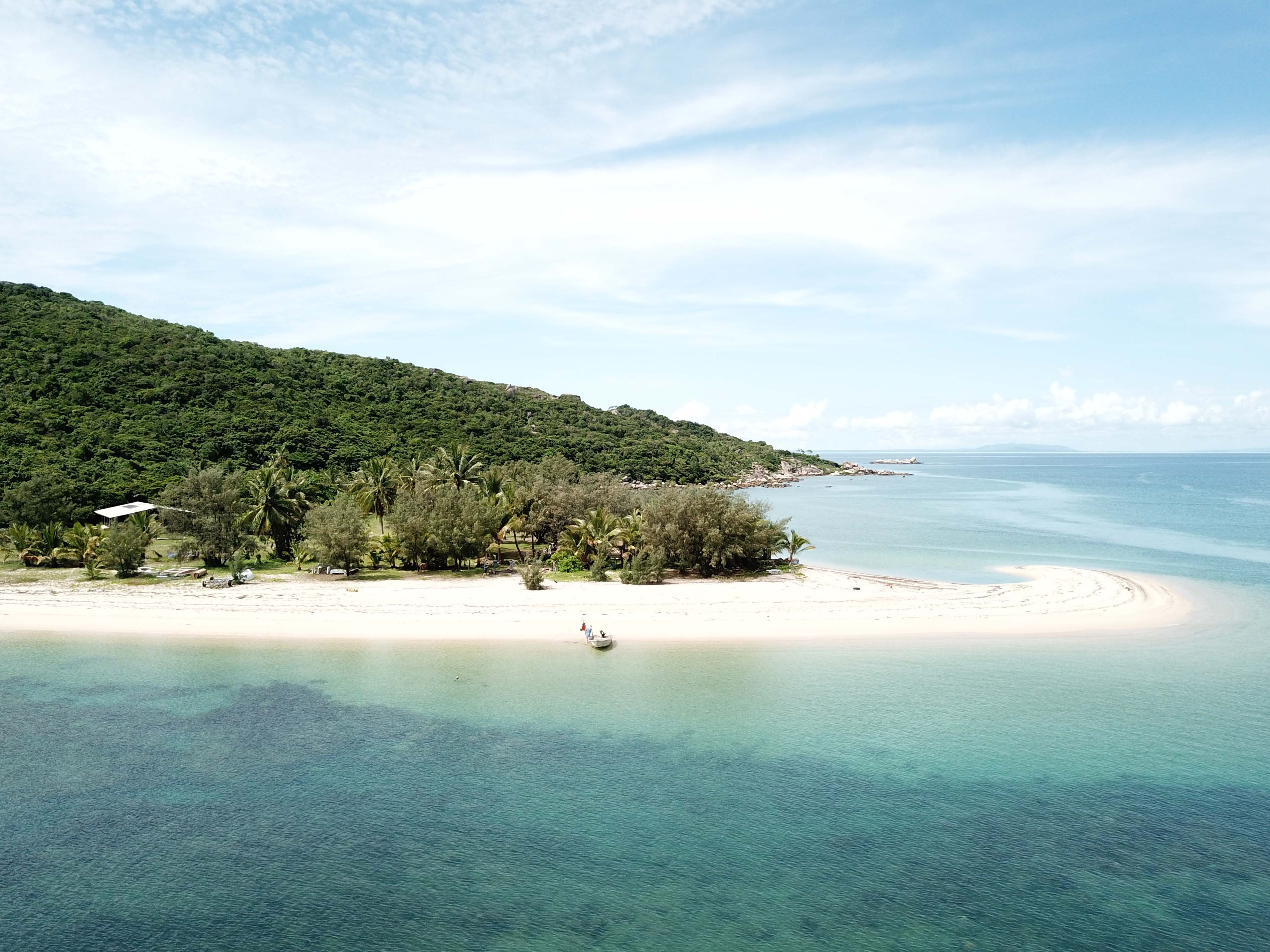 Budget Overview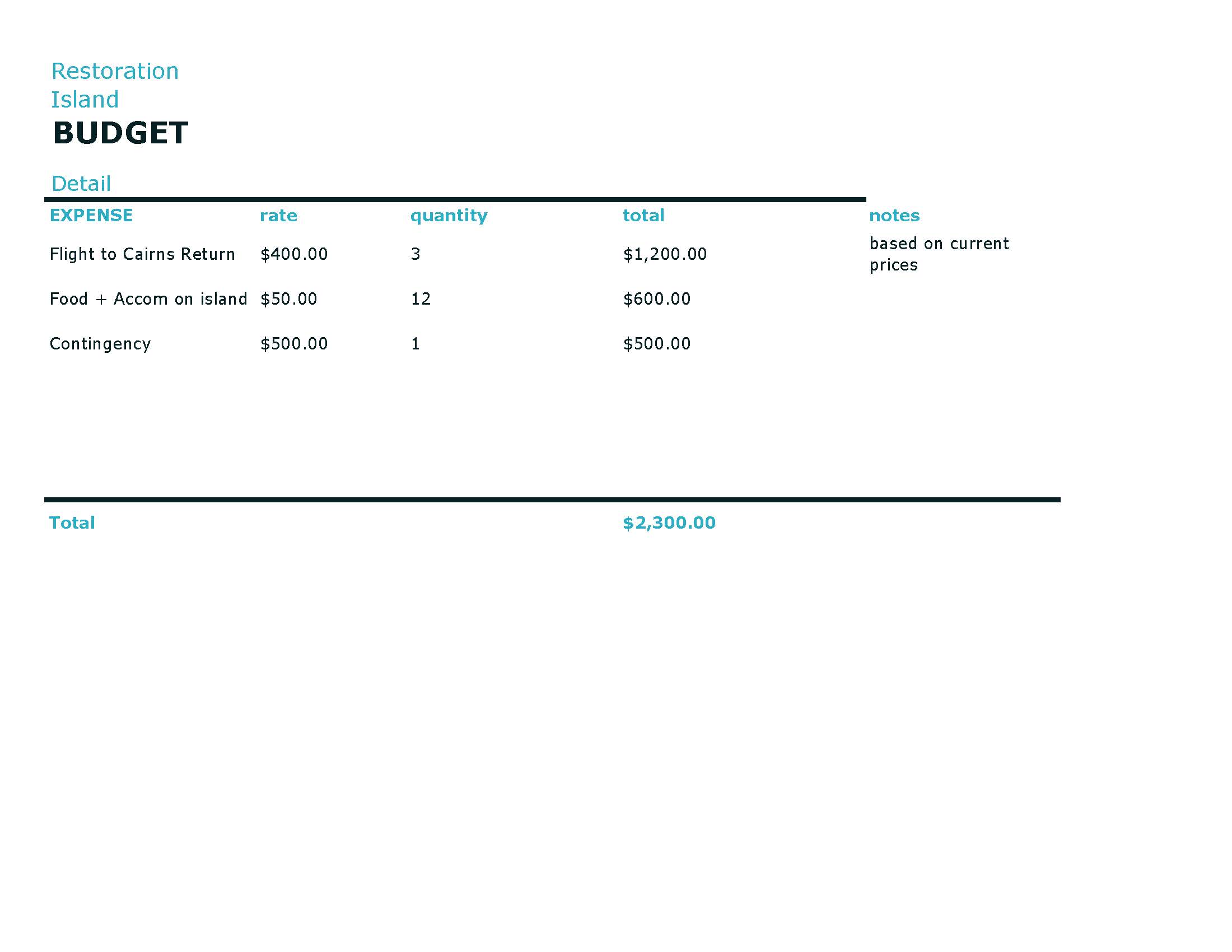 Potential Challenges
Apart from the weather there are no foreseeable threats to the success of the project. As it is dry season in Far North Queensland during the August production period, there is a low prediction of bad weather. In the case of bad weather, interview segments will be shot indoors and I have already taken a vast collection of footage of the island during a recent research trip.